Cameroon man and three Thais arrested over fake email money scam in Chiang Mai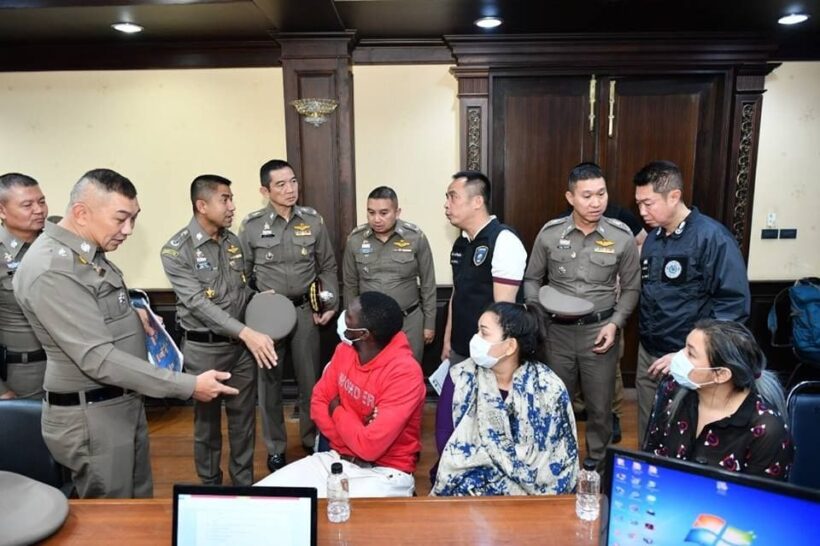 PHOTOS: Immigration Bureau
A Cameroon citizen and three Thai suspects have been arrested after sending fake emails to victims saying they owed them money.
Immigration Bureau Chief Lt Gen Surachet Hakparn says, "The Four suspects had sent fake emails to victims saying that they were from educational institutions abroad where their children have studied. They had to transfer money to them to cover educational fees."
"These four suspects are 32 year old male Etoundi Pie Claude from Cameroon, and 38 year old Reicha Jarataku, 33 year Lakkana Multha and 26 year old Sangdaw Arjleang, all Thai."
"We have found that there are more than 10 victims who have lost a total of more than 10 million baht in this latest email money scam."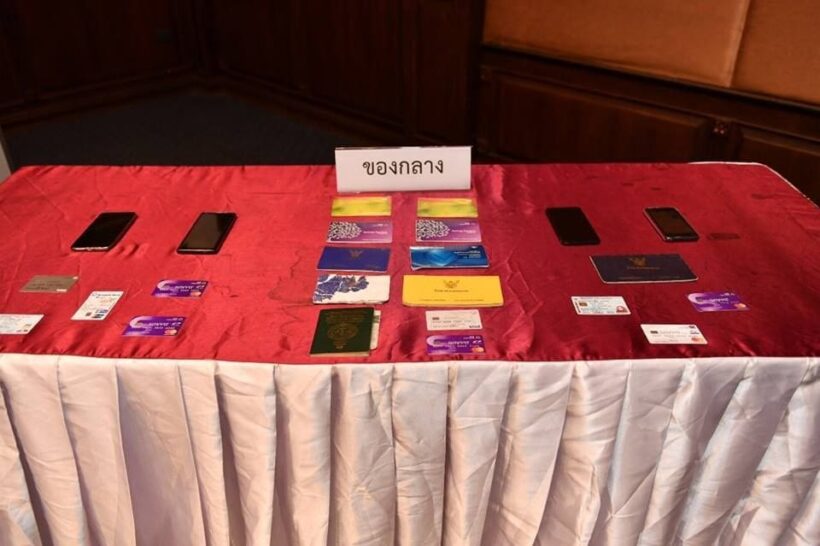 Keep in contact with The Thaiger by following our Facebook page.
Never miss out on future posts by following The Thaiger.
Thailand on fire – NASA satellite website tracks the country's farm fires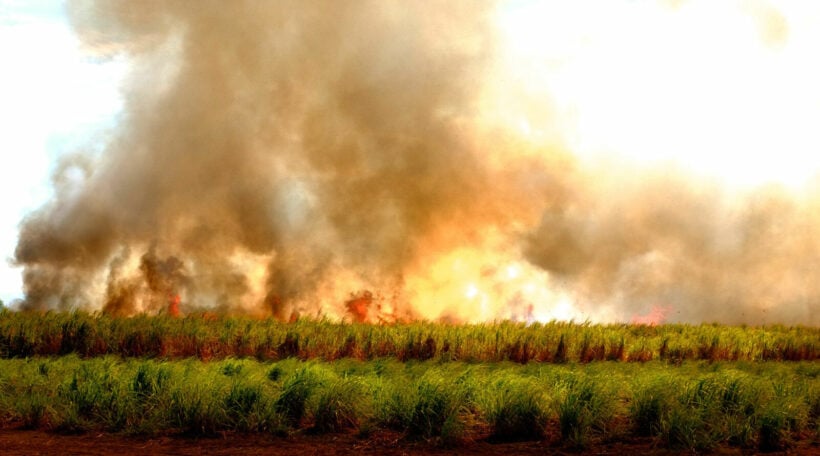 Thailand is burning. The burning off of harvested crop plantations is lighting up the agricultural areas. The truth is starkly revealed in the live NASA satellite feeds which track the fires around the world.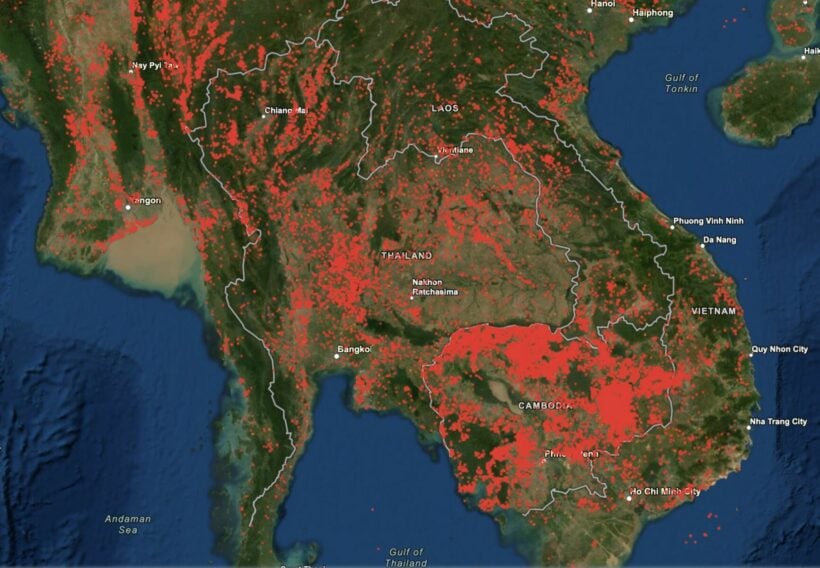 CHART: Fires in the past 10 days around parts of Thailand – Firms.Modaps
Concentrations of the current fires can be seen in Central Thailand, north of Bangkok, parts of Isaan, north east of Bangkok, and around Chiang Mai in Northern Thailand. Notably the concentration of fires in northern Cambodia and across the north-western border in Myanmar, is also causing plenty of problems as the foreign smoke drifts across the borders. No matter what Thai officials do to enforce the rice, sugar and corn plantation burn-offs, there is little they can do about the haze drifting across the borders.
Bangkok, so close to clusters of fires, is in for a bad air pollution day anytime the light winds of the start of the year blow from the north or the east. The lack of rain adds to the problem, the annual problem, that engulfs Thailand's capital during days between December and April, with the worst month, statistically, being March.
The alternative method of preparing for the next harvest, mechanical removal of the refuse and waste after harvesting, is both unpopular in Thailand and economically unviable for the small farmers whose margins remain thin with the multi-national buyers of their produce pushing for lower and lower prices every year.
In Chiang Mai, from January to the end of March, the locals even call it the 'burning season'. Coupled with the hot season, the farmers in northern Thailand burn their fields to prepare land for the next harvest and also to get rid of biowastes like corn that can't be sold in the market. It's officially illegal to do the burn offs but the lack of enforcement leaves the problem unresolved and the smog and haze remain as predictable as the annual wet season.
Chiang Mai also has a local geographic problem which exacerbates the bad smoke pollution. The city is in a valley, surrounded by hills, trapping in the smoke and helping block any breezes that could otherwise blow it away.
For today, Bangkok's air pollution is better than the past two days but still registering as 'unhealthy for sensitive groups' with city readings mostly between 140 – 170. Parts of the city, mostly south-east and south west, were registering readings above 300 in the past few days.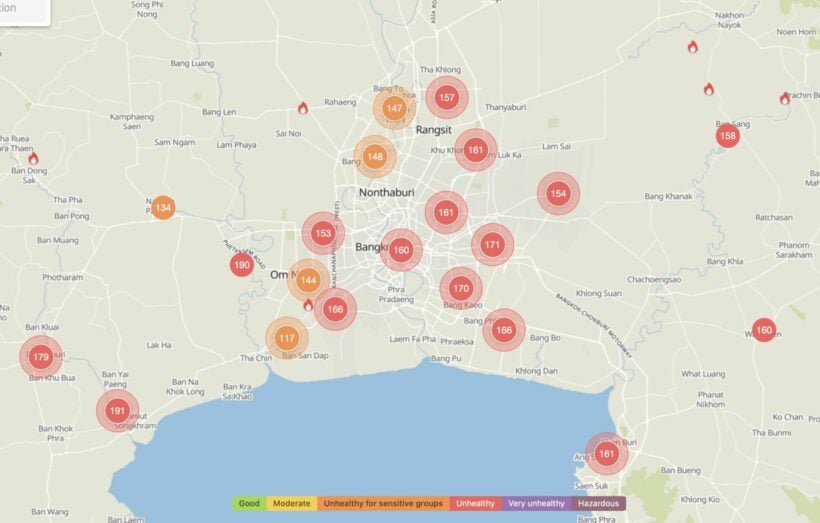 SOURCE: IQair.com
Watch this video for some more information about Bangkok's smog…
Keep in contact with The Thaiger by following our Facebook page.
Never miss out on future posts by following The Thaiger.
Chiang Mai records 4 new Covid cases linked to same venue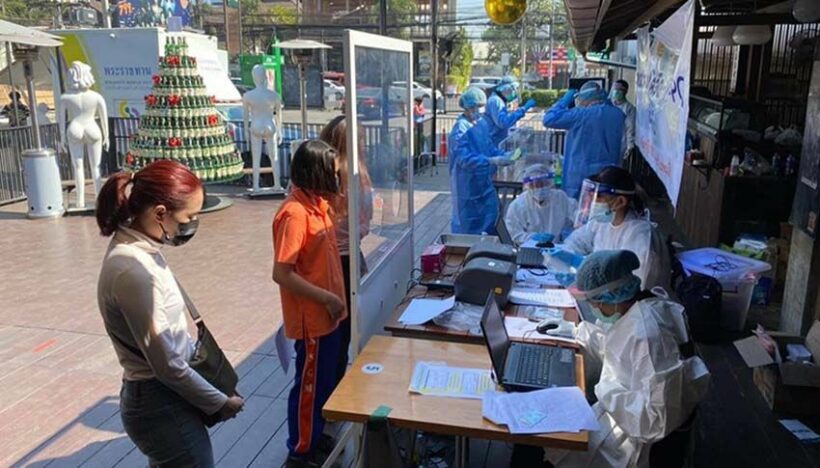 The northern city of Chiang Mai has confirmed 4 new cases of coronavirus, all of which are linked to the Warm Up café in the Muang district. The province of Chiang Mai now has 11 active cases and has recorded 57 cases in total, according to deputy governor, Weerapan Dee-on.
"The 54th patient in Chiang Mai is a Thai man aged 23 from Sansai district. He displayed no symptoms. The 55th patient is another Thai man aged 28 from Muang district. He also showed no Covid-19 symptoms. The 56th patient is a Thai woman aged 28, who works in Bangkok but recently returned home to Sankamphaeng district. She had symptoms of coughing and a blocked nose. The 57th patient is another Thai woman aged 22 from Muang district. She displayed symptoms of coughing and tiredness."
According to a Nation Thailand report, all 4 frequented the Warm Up café on New Year's Eve.
Earlier this week, the province confirmed a 25 year old woman who'd been socialising at multiple entertainment venues had tested positive for the virus. At that stage, her infection brought the total number of cases detected in the province to 50. Following her positive diagnosis, officials embarked on a track and trace process, to determine who may have had contact with the patient. Through this, a 28 year old man who works at the Warm Up café also tested positive. On December 31, he worked from 3pm – 1am.
Officials have now tested 283 contacts who were at the venue that night and results are pending. All bars and other nightlife venues have been closed for 14 days by order of the provincial communicable disease committee. Deputy governor Weerapan says anyone else who was at the Warm Up café between December 31 and January 3 must come forward for testing.
SOURCE: Nation Thailand
Keep in contact with The Thaiger by following our Facebook page.
Never miss out on future posts by following The Thaiger.
Chiang Mai ranks 5th on travel site's list of best places for digital nomads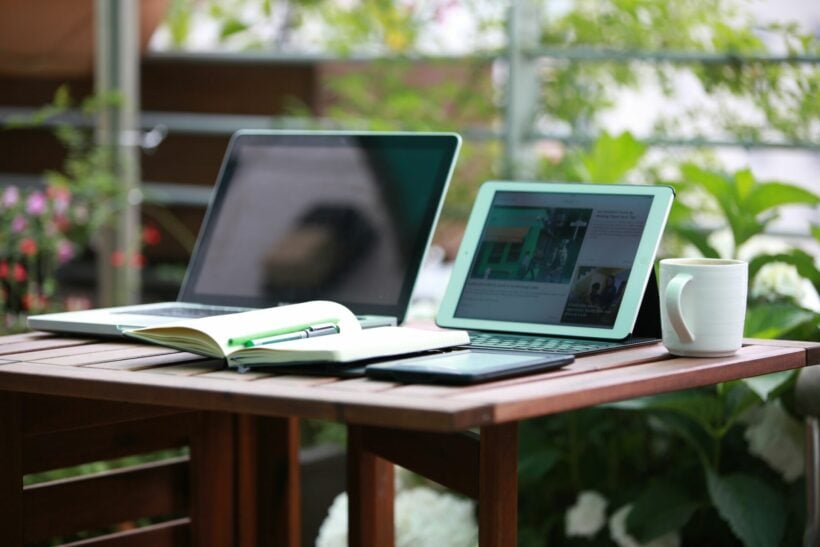 Chiang Mai, a city which some say is a "rite of passage" for digital nomads, is a top location in the world to work remotely, according to the global travel site Big 7 Travel. In the list of "50 Best Places for Remote Working in 2021," Chiang Mai ranked 5th out of 50 places. The site says the city has the "perfect makeup of affordability, visa flexibility, fast internet speed and overall atmosphere."
The travel site also notes that Chiang Mai is very affordable with studios for rent in the city centre at around $300 to $400 USD. There's also various co-working spaces.
There's no visa in Thailand for digital nomads… yet. At the moment, many digital nomads living in Thailand are on volunteer visas or education visas, which can both get fairly expensive. The Thai Board of Investment, or BOI, recently proposed changes to the Smart Visa to allow foreign freelancers to apply, allowing an up to 4 year stay, but are not any new developments.
As the global shift to remote working shows no sign of switching back, workers across the world are leaving behind the traditional office setup to work from home. For many, that means they can relocate. In the United States, at least, 20% of the current workforce are freelance workers and that number has been predicted to grow to 40% by the mid-2020s.
Other best places to work remotely in 2021 include Tallinn, Estonia; Bali, Indonesia; and Buenos Aires, Argentina.
Rankings took into account core data of affordability and internet access that is gathered from Nomad List alongside other variables, including countries offering specific Digital Nomad visas, and where to find the coolest co-working spaces and expat-friendly communities.
SOURCE: Big 7 Travel
Keep in contact with The Thaiger by following our Facebook page.
Never miss out on future posts by following The Thaiger.