Technicalbiomed helping to turn Thailand into beauty hub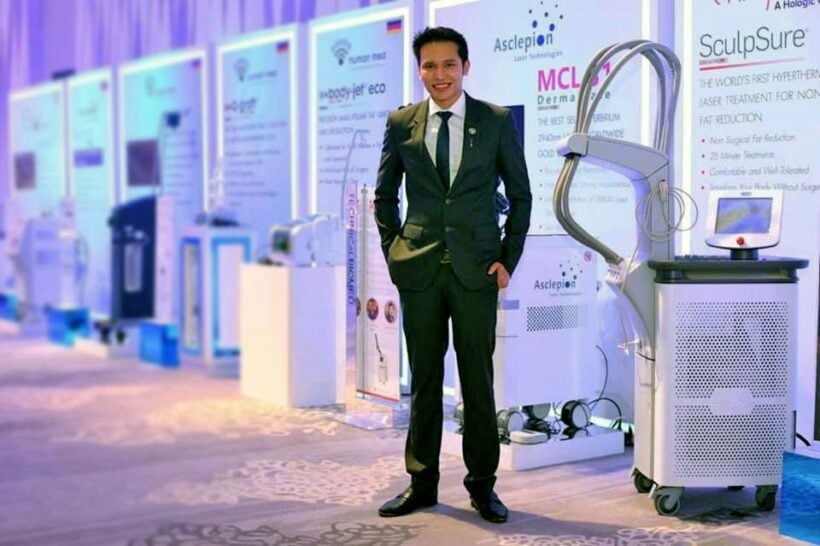 PHOTO: Warut Suttinan, MD of Technicalbiomed – The Nation
"Technicalbiomed" plans to expand its market share in cosmetic surgery as well as in obstetrics and gynaecology segments by turning Thailand into an Asian hub for aesthetics and beauty.
Warut Suttinan, managing director of Technicalbiomed, an importer and distributor of aesthetic medical devices in Thailand, said: "Thailand is now recognised as a hub of beauty in Asia. The markets for both innovations and cosmeceuticals are growing. In 2017, the medical devices market had a total value of more than 1.6 billion baht, which rose at least 6 per cent in 2018. Each year, many foreigners come to Thailand for the service, and as a result the aesthetic market in Thailand is continually growing."
"The definition of aesthetics in the future will shift from taking care only of the external appearance to overall health-consciousness, focusing on the restoration of inner health and overall wellbeing. The drift is already taking place. You can notice that many clinics have started to make some changes in the services they offer, such as hair transplants, feminine health, snoring solutions and stem-cell therapy. These services are very popular in the US and Europe. Though, Thailand is still early in the game, these services project the market trend in Thailand, and soon these innovations will play an important role in our everyday lives," he added.
According to Warut, Technicalbiomed has utilised the direct sales model via clinics and hospitals in the past. It is very important to have a qualified physician test the device to see if it works with Thai people's skin type before presenting it to customers. Meanwhile, cosmetics brand Dermo28, which was brought to Thailand by Technicalbiomed, has also has been receiving a good feedback and has started expanding its market by targeting elite spas and hotel chains.
Technicalbiomed's growth rate is around 10 per cent per year and it is expected that total sales this year will be around 100 million baht.
The company has also started expanding in the plastic surgery segment to include liposuction and fat graft, hair transplants and gynaecology. It also plans to extend its distribution via a digital platform by adding new business models.
STORY: The Nation
Keep in contact with The Thaiger by following our
Facebook page
.


Do you need help with your business? Are you searching for a new job? Or an employer looking to hire? Try JobCute today.

Former finance minister says government shouldn't bail out Thai Airways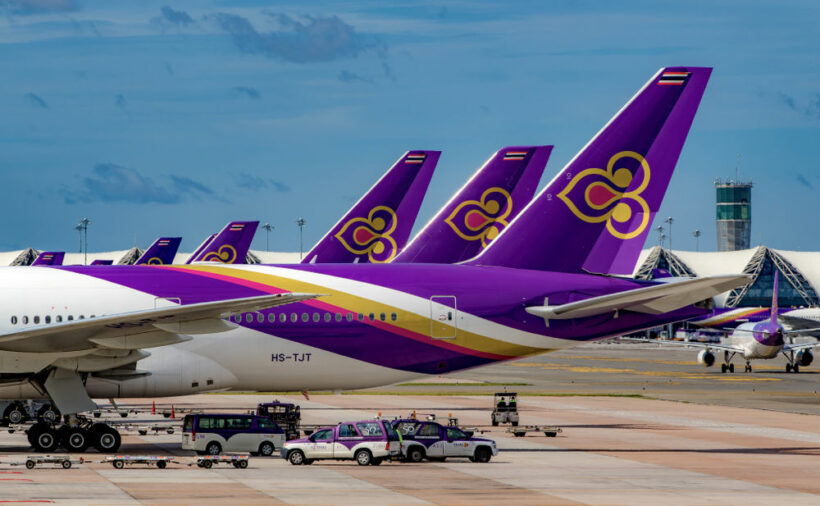 Former Thai Finance Minister and current Democrat list MP Korn Chatikavanich is voicing his concerns over the financial crisis gripping Thai Airways and objects to any plan to use taxpayer money to rescue the ailing legacy airline.
Korn says Thai Airways' financial current troubles are similar to the situation in 2008, when the company struggled to find money to repay its debts.
He says he agrees with Banyong Pongpanich, a veteran investment banker, that the national carrier must cut costs.
Korn, when acting as Finance Minister a decade ago and asked by Thai Airways to help bail them out, said at the time he would not guarantee new loans, that the company must have a rehabilitation plan and that they must cut costs.
The Democrat MP said the government at the time brought in a new management team and professional board members to Thai Airways and the airline made profits in 2009 and 2010, but the airline went back into the red a year later and has remained in debt ever since.
He noted in a Thai PBS World article that tourist arrivals in Thailand have increased every year and other local airlines have made profits, except Thai Airways.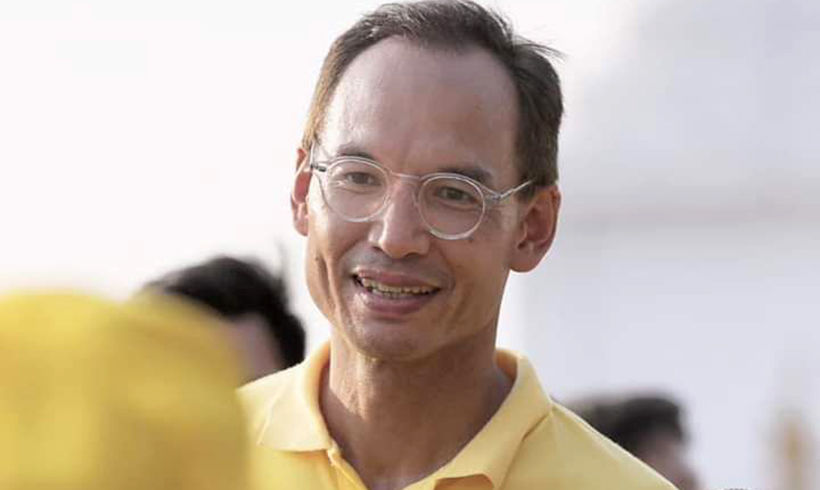 Democrat MP Korn Chatikavanich – Facebook
Keep in contact with The Thaiger by following our
Facebook page
.
Executives at Thai Airways asked to take pay cut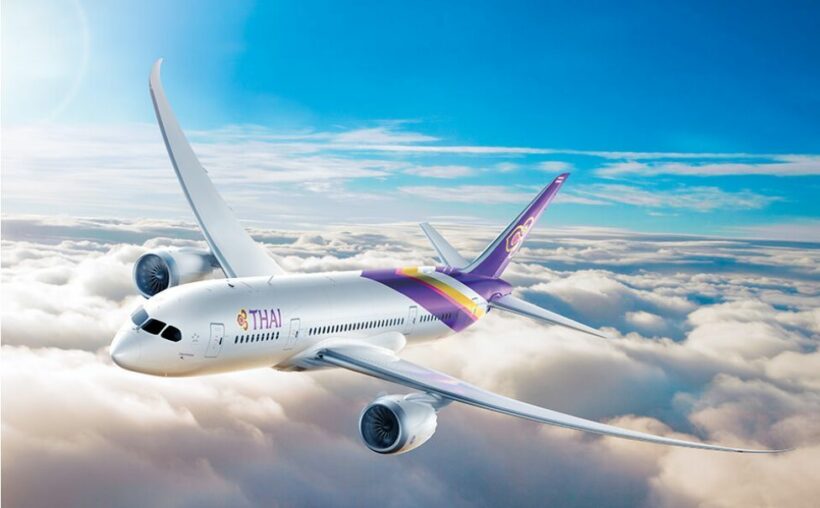 PHOTO: Thai Airways and Thai PBS World
"An unnamed source in the Transport Ministry says the airline's financial predicament is very serious and puts it at risk of bankruptcy."
The country's national flag carrier, Thai Airways, could be in deep financial trouble and may need to delay repaying its debt or seek new loans.
Thai PBS World reports tat the airline's president Sumet Damrongchaitham says he has asked senior executives at the airline to voluntarily reduce their meeting allowances and salary in order to help the airline survive this latest challenge.
Mr Sumet includes his own remuneration in the proposed cuts.
"This is just one of the measures to cut costs so that THAI will be able to compete in the aviation industry. The spirit of the board and executives will inspire others in our organisation to realise that it is high time that we join forces in all ways to survive this crisis. Whatever can be sacrificed must be sacrificed."
Mr Sumet also reassured staff that the cuts would be applied to management only and would not affect the quality of Thai Airways' services.
An unnamed source in the Transport Ministry says the airline's financial predicament is very serious and puts it at risk of bankruptcy. The source puts Thai Airways' total debt at around 245 billion baht.
Purchasing a new fleet of planes, worth an estimated 156 billion baht, would make it the world's most indebted airline, should permission for the purchase be granted.
SOURCE: Thai PBS World
Keep in contact with The Thaiger by following our
Facebook page
.
Growth of Thai economy lowest in nearly five years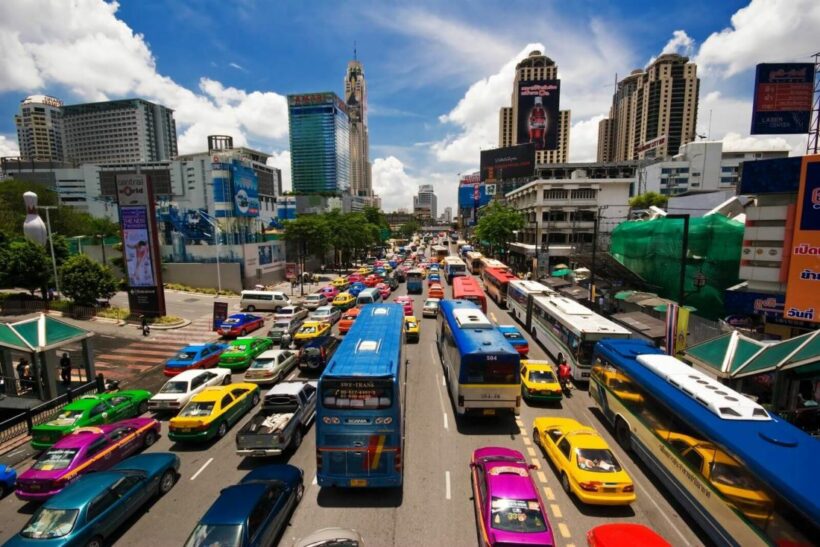 PHOTO: Supply Chain Asia
The Thai economy registered growth of just 2.3% in the second quarter of 2019, compared with 2.8% in the first quarter. This is the lowest rate of growth in 19 quarters, according to Tossaporn Sirisamphan, secretary-general of Thailand's economic think-tank, the National Economic and Social Development Board.
Tossaporn warns that although the situation is not yet critical, the government must act quickly to prevent a further economic slump.
Thai PBS World reports that, reacting to an economic stimulus package of over 300 billion baht approved last week, he insists exports must expand by at least 3% during the second half of 2019, while tourism numbers must exceed 20 million, or tourism revenue must generate 2.4 trillion baht.
He also calls for private investment to increase by at least 2.9% in the last two quarters of the year, if the economic slowdown is to be reversed.
Mr Tossaporn points the finger at global economic uncertainty, including the US-China trade war, and Thailand's own political situation, as contributing to the instability. He also voices concern about the devaluation of both the Chinese and South Korean currencies, coupled with bearish stock markets worldwide.
Not wanting to be the voice of total doom and gloom, he says he's hopeful the economy will recover during the last two quarters of 2019.
SOURCE: Thai PBS World
Keep in contact with The Thaiger by following our
Facebook page
.