Swash floods Phuket with all-natural, organic yoghurt [video]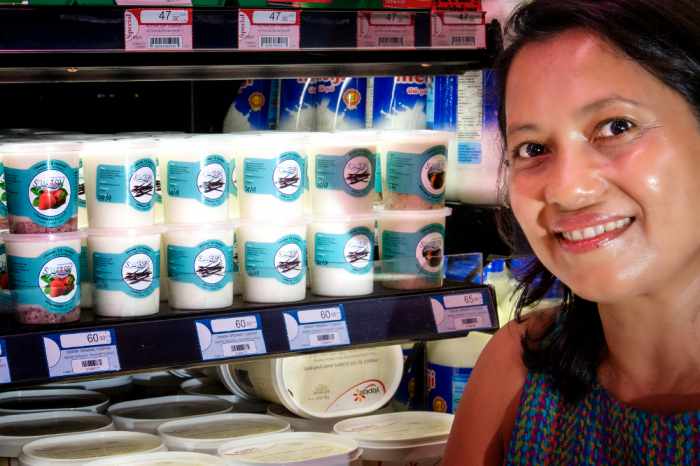 PHUKET: Based in a small house in Nai Yang, Premchit Prateap Na Thalang has been feeding Phuket all-natural organic yogurt since 2012. Produced under the Swash brand, Ms Premchit and her two employees manage to dole out about 3,000 cups of the healthy snack each week.
"My background is that I grew up in the jungle… in Khok Kloi [in Phang Nga]. My father marched me up into the mountain forest with him every weekend since I was five years old… He was a monk in the monastery for seven years where he learned to make traditional medicines. After each mountain trip with my father, my mother taught me how to make delicious wild foods and beauty potions. My father and mother taught me everything they knew about living with and off the natural world."
Ms Premchit was taught how to make yogurt about 15 years ago by her Australian husband's family.
"Inspired by [my husband] Norman's parents, they told me, 'You should make natural yogurt yourself, there's no need to buy it'," she explained.
Fast forward 10 years when word got out about her homemade yogurt at her son's school in Bangkok. A little taste was all it took to whet appetites and convince her to sell it.
Shortly after, Ms Premchit broke into the commercial market when international schools, food delivery companies and hotels around Bangkok began buying her yogurt.
Following a move to Phuket in 2012, Ms Premchit got down to business, developing the Swash brand along with a selection of all natural fruit and nut snacks.
"We launched the snacks and the yogurt at the same time in 2012 – we started in Phuket and mostly sold directly to hotels," she explained. A multitude of resorts in Phuket, including the JW Marriot, Trisara and Six Senses, all carried the Swash brand of yoghurt at one point.
Seeking a more consistent outlet for her products, Ms Premchit managed to put Swash on the shelves of Villa Market in Chalong and Cherng Talay, a move that immediately proved to be a success.
"In Villa, we have been the number one selling yogurt from our first day," she said proudly.
"The customers at Villa are the right consumers for [our] products. The people who shop at Villa are health conscious and have the budget to spend [money] on a high-quality organic pro-biotic yoghurt."
Currently, the Swash team meets production needs by fermenting three batches per week offering a dozen natural, and often locally sourced, flavors at both Villa Market outlets in Phuket – but growth is imminent.
Due to Swash's popularity and Ms Premchit's ability to keep production consistent, coolers at Villa Market stores throughout Bangkok will be stocked with Swash yoghurt by the end of the year. The expansion will necessitate quadrupling the current production.
"We, here in Phuket, try and find locals producing something special. Of course, it has to be something that we are sure they can produce enough of. It has to be a certain standard," said Villa Market's business development manager, Stefan Cariola.
Although Swash – whose name is derived from the term for turbulent water that washes up onto the beach – comes in 12 flavors, Ms Premchit takes advantage of the seasonal bounty of fruits and herbs that the area offers. Available now in limited quantities is a wild velvet tamarind with the next special release to be a Marian plum and ginger medley.
"Some yogurt companies add thickeners, additives and preservatives, but our yogurt is natural and organic with no additives and minimal sugar," Ms Premchit noted.
Although Ms Premchit's childhood was spent foraging in the jungles learning the best foods and medicines nature provides, she succumbed to the allure of the city and found herself attending university in Bangkok.
Seemingly paradoxical to her relationship with nature, she spent seven years as regional manager for McDonald's. She asserts that it was an invaluable experience to learn the workings of a large company – knowledge she can now apply to the growth of her own business.
Now, she has come full circle, back to Southern Thailand where she's from, and back to the natural foods she was raised on.
— Jeremie Schatz
Keep in contact with The Thaiger by following our Facebook page.
Never miss out on future posts by following The Thaiger.
Turbulence ahead for Thailand's aviation industry | VIDEO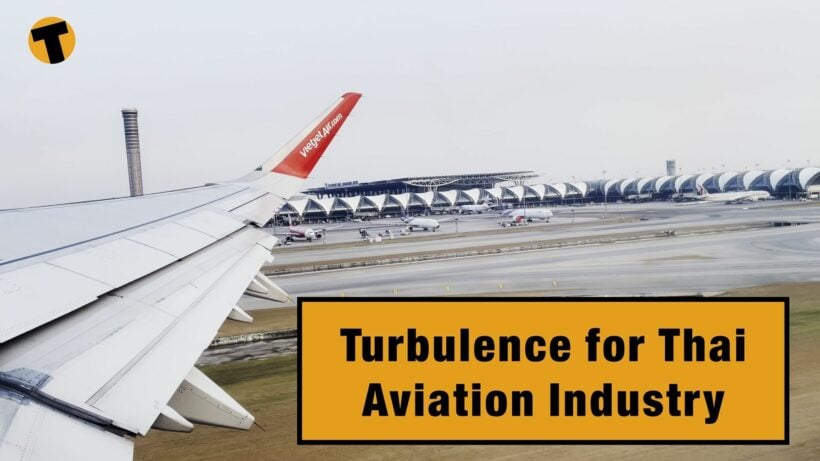 When the airlines, in particular, were asking the government to put their hands in their pockets for some relief funding in August last year, it was genuinely thought that international tourists would be coming back for the high season in December and January. At the very least local tourists and expats would head back to the skies over the traditional holiday break. And surely the Chinese would be back for Chinese New Year?
As we know now, none of that happened. A resurge in cases started just south of Bangkok on December 20 last year, just before Christmas, kicking off another round of restrictions, pretty much killing off any possibility of a high season 'bump' for the tourist industry. Airlines slashed flights from their schedule, and hotels, which had dusted off their reception desks for the surge of tourists, shut their doors again.
Domestically, the hotel business saw 6 million room nights in the government's latest stimulus campaign fully redeemed. But the air ticket quota of 2 million seats still has over 1.3 million seats unused. Local tourists mostly skipped flights and opted for destinations within driving distance of their homes.
As for international tourism… well that still seems months or years away, even now.
Keep in contact with The Thaiger by following our Facebook page.
Never miss out on future posts by following The Thaiger.
Domestic air passenger numbers double those of January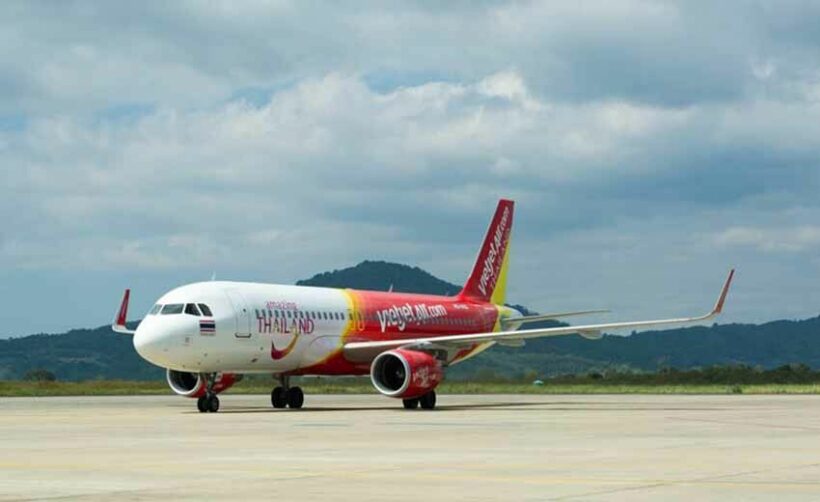 Passenger numbers on domestic flights within Thailand have doubled within a month, rising from 4,000 in January to over 10,000 this month. Having nearly recovered to pre-pandemic levels, domestic travel plummeted once more when Covid-19 resurfaced late last year.
Apirat Chaiwongnoi from the Department of Airports says 15 of Thailand's 29 airports are now operating domestic flights, with more expected to follow. He believes the aviation sector will continue to recover further in the coming 6 months, bolstered by the national vaccine rollout.
Around 120 domestic flights a day are now operating, which is twice the number that were operating at the lowest point in the crisis. Prior to the resurgence of the virus in December, domestic passenger numbers had recovered to 30,000 – 40,000 a day, around 80% of pre-pandemic numbers.
The DoA says airports must continue to adhere to the Covid-19 hygiene measures put in place by the Health Ministry and the Civil Aviation Authority of Thailand.
SOURCE: Bangkok Post
Keep in contact with The Thaiger by following our Facebook page.
Never miss out on future posts by following The Thaiger.
Samut Sakhon's shrimp market to remain closed until February 15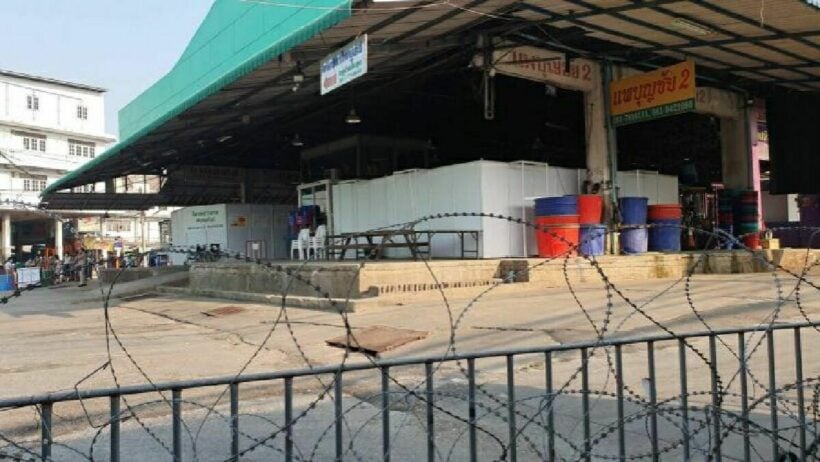 Samut Sakhon's Central Shrimp Market, the epicentre of Thailand's recent wave of Covid-19, will remain closed until February 15. The market can reopen once the overall hygiene situation at the market and surrounding area has improved, according to the province's disease control committee.
Local officials say the shrimp market needs to remain closed until the market structure and nearby residential facilities are inspected. People who violate the order face up to a year in prison and a fine up to 100,000 baht.
More than 12,000 people in the province have tested positive for Covid-19. The increasing number of infections is a result from the active case finding to contain the spread of the virus.
SOURCE: Thai PBS World | Thairath Online
Keep in contact with The Thaiger by following our Facebook page.
Never miss out on future posts by following The Thaiger.