SilkAir celebrates 25 years in Phuket's skies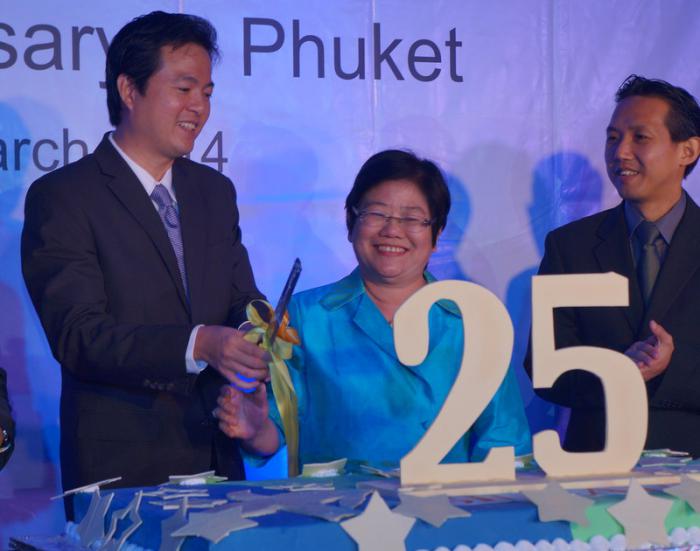 PHUKET: Full-service regional carrier SilkAir, a subsidiary of Singapore Airlines, celebrated its silver anniversary in Phuket on Saturday, as its chief executive highlighted the company's growth goals.
Phuket was one of the five original destinations for the regional airline when it was re-branded from Tradewinds the Airline to SilkAir on April, 1, 1992. The number of destinations served by the carrier will have increased to 47 in 12 countries this year, after Kalibo in the Philippines is added in May 27* and Mandalay in Myanmar is added on June 10.
"This marks an exciting milestone of one of the most reputable regional airlines in the airline industry," said Phuket Vice Governor Sommai Prijasilpa at the celebratory dinner.
"I would like to thank SilkAir for its commitment to operating in Phuket since 1989. It has definitely contributed to the local economy and has been a great help in establishing Phuket as a world class tourist destination."
Though SilkAir plans to continue to increase its capacity and number of regional destinations, it will stay committed to the Thai market, explained SilkAir Chief Executive Leslie Thng.
"We remain committed to the long term success of this route, increasing Phuket's appeal as a popular tourist destination, and providing even better connectivity for the residents of Phuket," Mr Thng said.
Mr Thng explained the Asia's changing aviation landscape had strengthened SilkAir's branding and position as a full-service regional carrier.
The company's value proposition to customers relies heavily on the SilkAir-Singapore Airlines network, which allows easy onward connections to 98 destinations in 36 countries. The company's latest campaign "A Joy to Fly" emphasizes the full service offerings of SilkAir, noting baggage allowance, inflight meals and KrisFlyer miles. Additionally, the company is looking to introduce wireless inflight entertainment systems later this year.
"As we reflect on our 25 years here in Phuket, I would like to take a moment to place on the record my thanks for all the hard work and commitment of our staff in Phuket. From incidents like the Indian Ocean Tsunami in 2004, and airport closure by demonstrators in 2008, our staff have always rallied together and risen to the challenge, ensuring smooth handling of our passengers and flights during these trying times," concluded Mr Thng.
*The report initially stated that the route to Kalibo in the Philippines was added on March 27. The error is regretted.
— Isaac Stone Simonelli


Do you need help with your business? Are you searching for a new job? Or an employer looking to hire? Try JobCute today.
King Power's duty free monopoly under review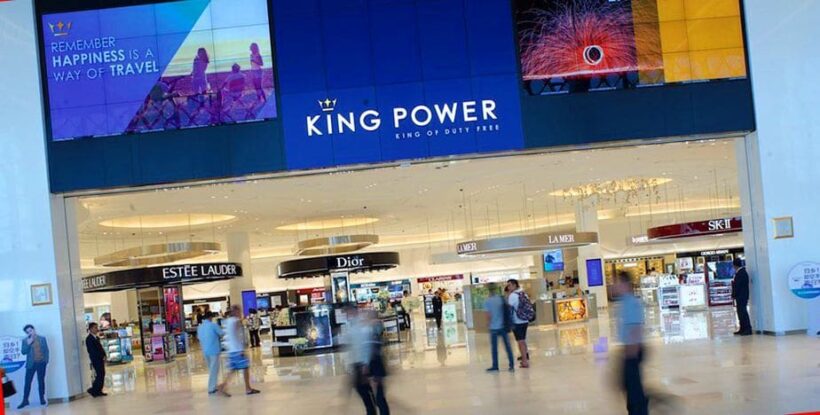 King Power Duty Free's monopoly of duty free concessions at some of Thailand's busiest airports may be coming to an end.
The Thai PM has warned against the "monopolisation" of the country's airport duty free sector ordering a review of the auctioning process that could threaten the multi-billion-dollar empire of current concession holder King Power.
Thailand expects to welcome over 40 million foreign visitors this year, mostly through its airports which rake in an estimated US$1.9 billion a year in duty free sales.
Airports of Thailand (AoT) awarded King Power the sole concession back in 2006 but is set to expire in September 2020. AoT is a state-run enterprise.
King Power was founded by Vichai Srivaddhanaprabha, the tycoon who made billions from duty free stores and invested in everything from hotels, property and, famously, the Leicester City football club. His helicopter crashed outside the club's home ground in October last year. According to Forbes Magazine, Vichai had handed his empire to his youngest son Aiyawatt. At his death the company was valued around US$5.8 billion,
The new contract for duty-free sales, AoT says, will be managed by a single company with a proven track record of experience in the sector, creating fears of a prolonged monopoly.
But PM Prayut Chan-O-Cha has stepped in saying the government has received complaints from interested parties "on the issue of monopolisation". He assigned an urgent review of the bidding to find a "suitable process to be fair".
Thailand's Mall Group and shopping empire Central Group are eyeing entry into duty-free while South Korean giant Lotte is also wanting to bid for the valuable concession.
Last year, a Thai court rejected an attempt to sue King Power for hundreds of millions of dollars in unpaid revenue to the airport authority.
SOURCE: The Nation
Bangkok now in the Top 10 list for most expensive Asian locations for expats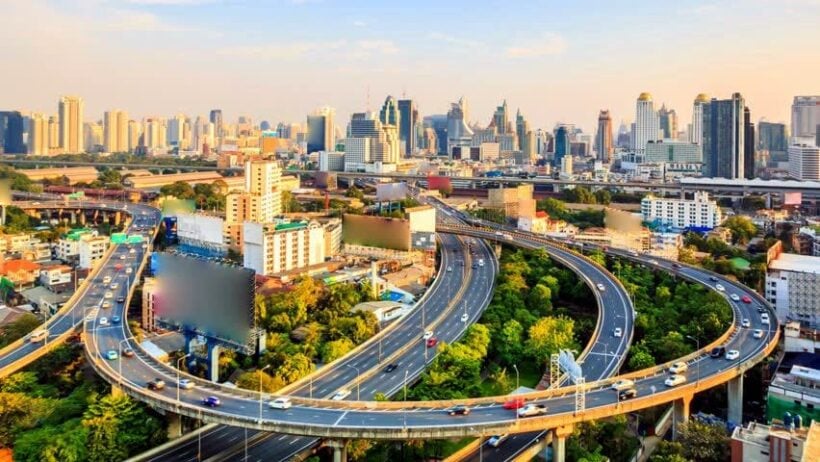 Bangkok has, for the first time, made it into the list of Asia's top 10 most expensive locations for expats.
A rise in average rental prices this year caused by an influx of expats from China and an increase in tourism traffic have hit expats and put the city in 10th place on the annual list, with an average US$3,880 (122,757 baht) monthly rental cost for an unfurnished three-bedroom apartment.
The finding are from ECA International, a leading provider of knowledge, information and software for the management and assignment of employees around the world.
"Increases in rents reflect a continuation in foreign investment in Thailand. Thailand remains a popular regional destination for many multinational corporations," said Lee Quane, regional director for Asia at ECA International.
"However, they have been joined by newly globalising companies from China, which has led to a higher demand for rental accommodation from an expatriate population that typically rents in a relatively small geographical area in central Bangkok.
"Furthermore, the growth in tourism in Bangkok has also had an impact on rental prices, given the increase in the number of properties being converted from long-term to short-term rental to cater to this demand."
Rental prices for expats in Singapore have dropped by 1.3% to an average of US$4,215 (130,509 baht) per month.
Singapore remains in Asia's top 10 most expensive locations for expatriate rents, and is in the top 25 most expensive locations for expats rents globally.
Hong Kong is the most expensive location in the world, with an average monthly rental cost of US $10,929 (345,777 baht).
Globally, New York and Tokyo are in second and third place respectively.
SOURCE: The Nation
Facebook won't build data centres in countries with bad human rights records, except Singapore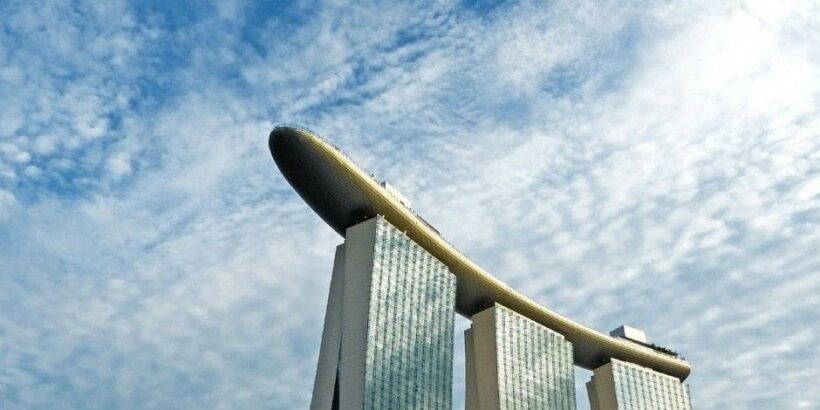 Mark Zuckerberg promised in a lengthy blog post that the company wouldn't build data centres in countries with poor human rights.
But he chose to ignore Singapore's track record in human rights, declaring the city-state home to Facebook's first data center in Asia to "serve everyone."
"As we build our infrastructure around the world, we've chosen not to build data centres in countries that have a track record of violating human rights like privacy or freedom of expression," said Mark Zuckerberg.
"If there are two things Singapore is known for, it's that there's no privacy nor freedom of expression," according to Zach Whittaker of TechCrunch.
For all its glitz and economic success, Singapore's human rights record falls far below internationally recognised norms.
The state, with a population of five million, consistently falls close to the bottom in worldwide rankings by rights groups for its oppressive laws against freedom of speech, limited rights to privacy under its expanding surveillance system, horrendous treatment of those in the LGBT community along with suppressed media freedom and threats of defamation lawsuits by the government.
Reporters Without Borders said Singapore has an "intolerant government," and Human Rights Watch called some of the country's more restrictive laws "draconian."
The government in Singapore retains broad powers to limit citizens' rights and to inhibit political opposition. In 2018, Singapore was ranked 151th out of 180 nations by Reporters Without Borders in the Worldwide Press Freedom Index. (Thailand ranked 140th in the same report)
Responding to criticism of Facebook's decision to set up data centres in the Asian city-state, Facebook rolled out a non-answer.
"Deciding where to locate a new data centre is a multi-year process that considers dozens of different factors, including access to renewable energy, connectivity, and a strong local talent pool," said Facebook spokesperson Jennifer Hakes.
"An essential factor, however, is ensuring that we can protect any user data stored in the facility."
Ironically, Facebook is often a target for Singapore's government to crack down on vocal opponents of its draconian laws. Additionally ironic is the Singapore government's heavy use of local social media as a means of spreading its news and propaganda.
Google, Amazon, Microsoft, Linode, DigitalOcean and OVH all have data centres located in Singapore.
SOURCE: TechCrunch