Phuket Property Watch: Big bang of luxury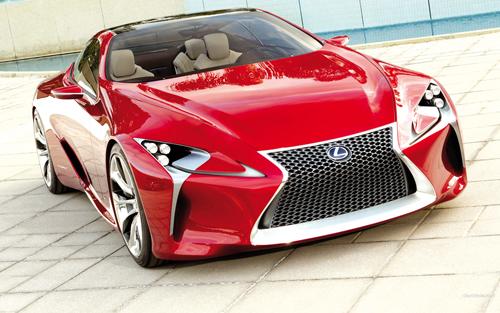 PHUKET: Welcome to rainy season in Phuket. It's Friday morning as I ponder the sound of rain pelting down on the roof and it feels almost as if I'm in Syria taking incoming fire. My life is that of a minimalist. Give me a black t-shirt, shorts and a well worn pair of Sanuks. No watch, no jewelry, just an outdated Blackberry, which I make no apologies for.
At times though, I long for more. My wife always berates me for not bringing an umbrella outside on rainy days. Like today, as I sit here in my office after the heavens opened up and doused me like a water cannon on the mean streets of Istanbul. I've changed my status on Facebook to "Soggy". Is more better? Or is more just more?
Asia remains out of step with the larger world. It always has, and probably always will. Maybe the date line has something to do with it, pulling an all-nighter is never a bad thing. Keeps you edgy, like playing with broken glass. Over in Hong Kong, Edward Snowden is doing long stretches without sleep, though, sadly, Gitmo looks to be on his horizon. Silence the lambs in a nutshell.
But dammit, I'm here to talk about Asia's big bang of luxury and the tidal wave of "conspicuous consumption". A long time ago in the 19th century, economist Thorstein Veblen coined the term in his tome The Theory of the Leisure Class. He somehow peaked behind the curtain of time to see what would evolve later in the 20th century and beyond into the burgeoning middle class, or as those more cynically inclined would call it; the consumer class.
Though when Veblen coined the term conspicuous consumption his critique was aimed more directly at the upper crust world of the "haves". For those with money, suddenly objects of desire become cars, houses, second houses, travel and the finer things in life. Sure there was a blip in the 1960s and certainly Mao, Lenin, Castro and Uncle Ho tried to derail the gravy train, but the wall of consumerism was built on solid foundations well before the new millennium and there has been no looking back.
Here in Thailand, the surge of the upper class and a groundswell in the middle class has changed the world we live in forever.
Without doubt the poster boy for this episode is Steve Jobs, buy at higher prices, buy more and buy often.
Create the perception and feed the beast of consumerism. It's abjectly brilliant and I have to admit to owning an Apple MacBook Air, and yes my iTunes account is very active.
Phuket has its own class warfare, the ultra wealthy with their villas, mega yachts and private jets, and the aspirational emerging consumer class who love those Cs – cars, condos, country clubs, credit cards and smart cellphones.
Yet luxury remains a fickle giant, and though the island has garnered a massive inventory of high net worth individuals, the battle to stay on top is never an easy one. So much is being written about sagging infrastructure, mass tourism and chaos at the beaches. While the government and tourism leaders talk the talk of wanting high-end travelers; the changing world is seeing more a shift to smaller and less pricy.
To say Phuket has a split personality or is conflicted is a given. Cheap shoebox condo hotels gather steam, alongside luxurious multi-million dollar ultra-villas – can we see a merge of the tribes here and cater to the rich, the want to be rich and those on a budget?
Tricky business. I spoke to someone who attended the trendy global chic travel show LE Miami and the feedback from the jet set is: that despite our Aman/Trisara/Andara/Sri Panwa foursome, the aisles were buzzing about Samui. Smaller, more exclusive, less crowded. Will the rich and famous leave us in our hour of need?
Probably not, as we have a mighty wind of new luxury brands opening hotels on the island over the next few years and Phuket is just such a strategic location. Yet on a broader canvas, conspicuous consumption now represents so much more than just real estate and travel – it's an insatiable appetite for more, faster, newer and glossier.
It's a different world we live in and I'm not entirely sure it's a better place. Except for iTunes of course; and MacBooks.
Bill Barnett is the Managing Director of C9 Hotelworks and can be contacted through C9hotelworks.com.
Keep checking our online Phuket Property pages, join our Facebook fan page or follow us on Twitter @PhuketGazette for the latest local, national and international property updates.
— Bill Barnett

Join the conversation and have your say on Thailand news published on The Thaiger.
Thaiger Talk is our new Thaiger Community where you can join the discussion on everything happening in Thailand right now.
Please note that articles are not posted to the forum instantly and can take up to 20 min before being visible. Click for more information and the Thaiger Talk Guidelines.