Phuket International Boat Show 2014 sponsorship opportunities
PHUKET: A number of commercial sponsorship and partnership packages are now available for the next Phuket International Boat Show (PIMEX), which will celebrate its eleventh anniversary next January.
Sponsorship experts, Paul Poole (South East Asia) Co Ltd, will represent PIMEX 2014 in its drive to attract new sponsors and partners, offering several package tiers (click here for site).
Andy Dowden talks about the development of PIMEX over the past ten years.
Tailored to suit differing needs, the packages will enable businesses and organizations to integrate their own marketing initiatives with the exhibition, and will allow them to reach a global audience.
As Thailand's premier boating and lifestyle event, PIMEX is an established and successful event in the marine and leisure calendar. With over 4,000 individuals involved, this year's show, held in March, was well attended by luxury brands and individuals keen to spend money.
As many as 120 exhibiting companies representing over 250 brands worldwide will now make the 2014 show the biggest ever. Taking place at the 80-berth yacht basin at Phuket's five-star Royal Phuket Marina, with participants to come from Australia, Europe, USA, East Asia, China and Southeast Asia, the show will see a relaxed event where participants celebrate the boating, leisure and luxury lifestyle in an ideal tropical destination.
The show will have up to 60 yachts, ranging from 10 to 35 meters long, in the water, including power and sail, and smaller trailer yachts for the entry level visitors.
All products will be on display; from boats to marine equipment and accessories, charter and diving and sailing holidays, technical and design services, marina construction and a wide range of water sports toys and gadgets.
Since 2003, the show has grown into the most successful marine and lifestyle show in Southeast Asia, with more exhibitors, boats on display, and touted to yield better sales than similar shows.
Paul Poole (South East Asia) Co Ltd is an independent marketing consultancy based in Bangkok, Thailand, with its main Southern office in Phuket.
Exhibitors at PIMEX 2013 talk about the show and plans for the 2014 edition.
The consultancy has packaged, sold and managed sponsorship and partnership opportunities for a wide range of rights holders.
The PIMEX 2014 sponsorship program will enable corporate Asia to get involved with the marine world and the growing popularity of sailing makes it the ideal platform for companies in Asia to increase their brand awareness.
Sponsorship packages have been developed to suit differing levels of needs.
The first tier of packages covers Title and Presenting Sponsors; one Title and one Presenting sponsor, with naming rights to the event, are available.
The second tier includes Co-Sponsors, Official Suppliers and Media Partners; up to six co-sponsors from non-competing categories will be considered; there will be up to 10 official suppliers, who will provide goods and services that are essential to the event, while there will be spots for up to 10 media partners.
Third tier sponsorship packages will be classified as Island Partners, and include general packages for Phuket businesses and other organizations.
Finally, there will be Exhibition Only packages available, pertaining to the right to exhibit at the show.
PIMEX is sponsored by the Phuket Gazette, PGTV, and the Gazette's weekly 'Phuket Today' show, broadcast eight times a week on True Visions to 1.9 million subscribers nationwide. For more information about sponsorship, please contact Udomporn Phanjindawan +66-(0)86-382 9949 or udomporn@paulpoole.co.th. Find out more on how to integrate the PIMEX 2014 in your marketing platform by visiting phuketboatshow.com.
This article appears in the current issue (June 8-14) of the Phuket Gazette newspaper, now on sale at newsstands throughout the island. Digital subscribers may download the full issue, this week and every week, by clicking here.
Keep checking our online Phuket Business pages for the latest local and national business updates. Alternatively, join us on our Facebook fan page or follow us on Twitter.
Keep in contact with The Thaiger by following our Facebook page.
Never miss out on future posts by following The Thaiger.
Turbulence ahead for Thailand's aviation industry | VIDEO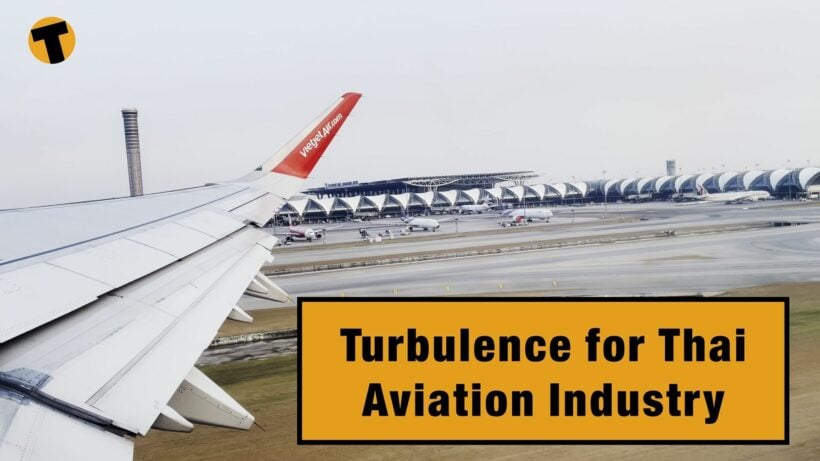 When the airlines, in particular, were asking the government to put their hands in their pockets for some relief funding in August last year, it was genuinely thought that international tourists would be coming back for the high season in December and January. At the very least local tourists and expats would head back to the skies over the traditional holiday break. And surely the Chinese would be back for Chinese New Year?
As we know now, none of that happened. A resurge in cases started just south of Bangkok on December 20 last year, just before Christmas, kicking off another round of restrictions, pretty much killing off any possibility of a high season 'bump' for the tourist industry. Airlines slashed flights from their schedule, and hotels, which had dusted off their reception desks for the surge of tourists, shut their doors again.
Domestically, the hotel business saw 6 million room nights in the government's latest stimulus campaign fully redeemed. But the air ticket quota of 2 million seats still has over 1.3 million seats unused. Local tourists mostly skipped flights and opted for destinations within driving distance of their homes.
As for international tourism… well that still seems months or years away, even now.
Keep in contact with The Thaiger by following our Facebook page.
Never miss out on future posts by following The Thaiger.
Domestic air passenger numbers double those of January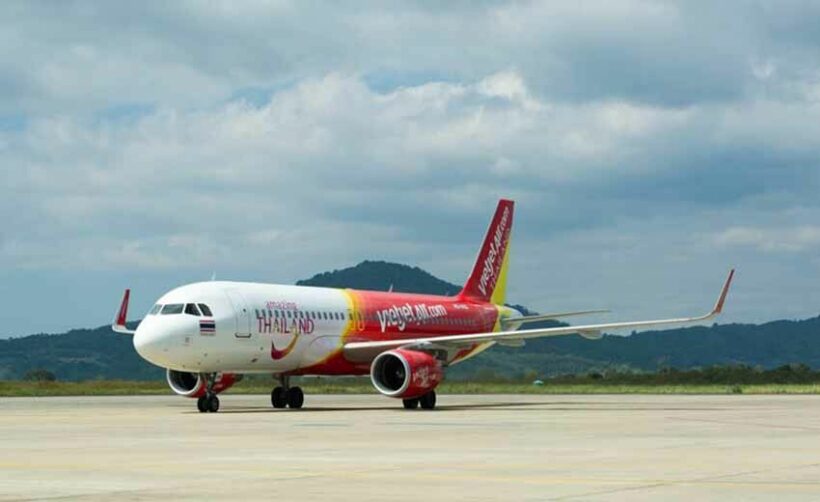 Passenger numbers on domestic flights within Thailand have doubled within a month, rising from 4,000 in January to over 10,000 this month. Having nearly recovered to pre-pandemic levels, domestic travel plummeted once more when Covid-19 resurfaced late last year.
Apirat Chaiwongnoi from the Department of Airports says 15 of Thailand's 29 airports are now operating domestic flights, with more expected to follow. He believes the aviation sector will continue to recover further in the coming 6 months, bolstered by the national vaccine rollout.
Around 120 domestic flights a day are now operating, which is twice the number that were operating at the lowest point in the crisis. Prior to the resurgence of the virus in December, domestic passenger numbers had recovered to 30,000 – 40,000 a day, around 80% of pre-pandemic numbers.
The DoA says airports must continue to adhere to the Covid-19 hygiene measures put in place by the Health Ministry and the Civil Aviation Authority of Thailand.
SOURCE: Bangkok Post
Keep in contact with The Thaiger by following our Facebook page.
Never miss out on future posts by following The Thaiger.
Samut Sakhon's shrimp market to remain closed until February 15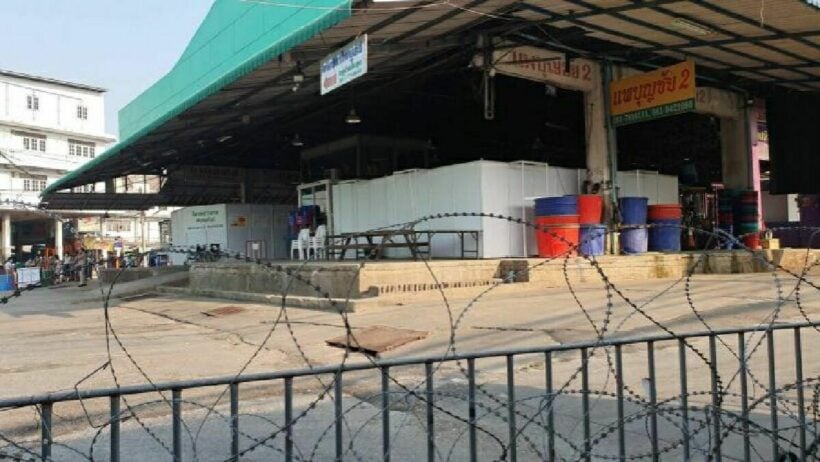 Samut Sakhon's Central Shrimp Market, the epicentre of Thailand's recent wave of Covid-19, will remain closed until February 15. The market can reopen once the overall hygiene situation at the market and surrounding area has improved, according to the province's disease control committee.
Local officials say the shrimp market needs to remain closed until the market structure and nearby residential facilities are inspected. People who violate the order face up to a year in prison and a fine up to 100,000 baht.
More than 12,000 people in the province have tested positive for Covid-19. The increasing number of infections is a result from the active case finding to contain the spread of the virus.
SOURCE: Thai PBS World | Thairath Online
Keep in contact with The Thaiger by following our Facebook page.
Never miss out on future posts by following The Thaiger.