Finance: Investment potential of the Philippines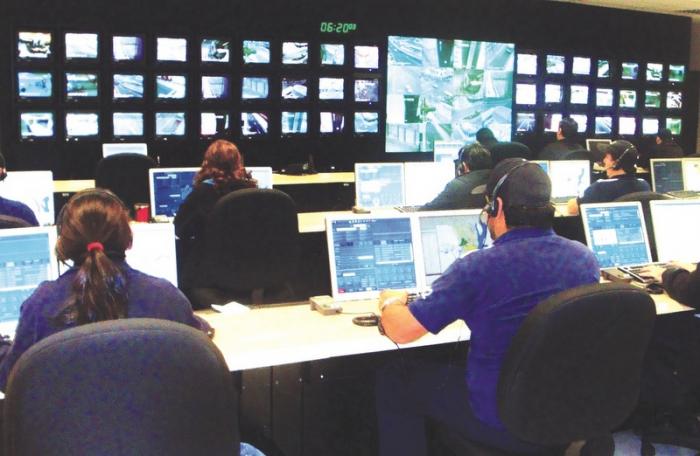 PHUKET: I recently spent a week in the Philippines – a country long labeled with the dubious distinction as 'the sick man of Asia' and a country investors might want to take a closer look at.
The Philippines' presidential and vice presidential election on May 9 saw the rise of Rodrigo Duterte, after incumbent President Benigno Aquino III (who took office in 2010) was barred from seeking re-election.
From 2002 to 2009, the country's GDP growth averaged about 5 per cent, but this average rose to 6 per cent from 2010 to 2015 (during Aquino's term), with the government targeting even higher GDP growth of 6.8 to 7.8 per cent for this year.
Even after Duterte's win (he's been called the Donald Trump of the Philippines) most experts believe the economy should continue to perform well.
After all, the Philippines has weathered worse uncertainty and political and economic storms before, from Ferdinand Marcos and martial law to a messy transition to democracy, and from the Asian and then global financial crisis to the more recent economic downturn of many of its trading partners.
In recent years, the business process outsourcing industry has been one of the most important contributors to the Philippines' growth story, with the sector expanding twice as fast as the entire economy. This is largely due to companies in high cost markets taking advantage of lower costs in the Phillipines for back office and customer care activities. In addition, overseas Filipino worker remittances have remained strong and are another important driver of the local consumer economy.
On the other hand, much of the recent strong economic growth has still not trickled down to the majority of the population – a problem you will quickly notice as a visitor to the country.
For investors, there would be a number of Philippines stocks that have lightly traded over-the-counter (OTC) market listings along with exchange traded funds (ETFs)/funds with exposure to the country, but the following ETF and NYSE listed American Depository Receipts (ADRs) are the most liquid options to choose from:
The iShares MSCI Philippines Investable (NYSEARCA: EPHE) has tracked the MSCI Philippines Investable Market Index since its September 2010 inception date and offers the broadest exposure to the Philippine stock market. The ETF also comes with a 0.64 per cent expense ratio, has over US$300 million in net assets (as of late April) and an average trading volume of close to 300,000 shares per day for the last three months. As of late April, EPHE was up 5 per cent since the start of the year, down 15.25 per cent over the past year and up 41.5 per cent since October 2010, while a potential performance benchmark, the iShares MSCI Emerging Markets Index ETF (NYSEARCA:EEM), is up 7 per cent since the start of the year, down 21.2 per cent over the past year and down 24 per cent since October 2010.
Philippine Long Distance Telephone (NYSE: PHI) or simply PLDT was founded in 1928 and is now the largest telecommunications and digital services company in the country. PLDT would also have investments in other sectors of the economy (for instance, a stake in Meralco, the country's largest electric distributor), while through wholly owned ePLDT, Inc, the group offers a suite of managed digital solutions ranging from big data analytics and contact center solutions to disaster recovery and managed security.
PLDT has a market cap of around US$8.5 billion and an average trading volume of around 100,000 shares per day for the last three months. As of late April, PLDT shares are down 7.4 per cent since the start of the year, down 40.7 per cent over the past year and down 28.8 per cent over the past five years (mainly due to shares falling off sharply with last summer's overall market swoon). There's also a biannual dividend (with a rate paid at management's discretion) yielding more than 6 per cent.
Does the Philippines fit into your investment portfolio?
Don Freeman, BSME, is president of Freeman Capital Management, a Registered Investment Adviser with the US Securities Exchange Commission (SEC), based in Phuket. He has over 15 years experience working with expatriates, specializing in portfolio management, US tax preparation, financial planning and UK pension transfers. He can be reached at 089-970 5795 or freemancapital@gmail.com.
— Don Freeman
Keep in contact with The Thaiger by following our Facebook page.
Never miss out on future posts by following The Thaiger.
Turbulence ahead for Thailand's aviation industry | VIDEO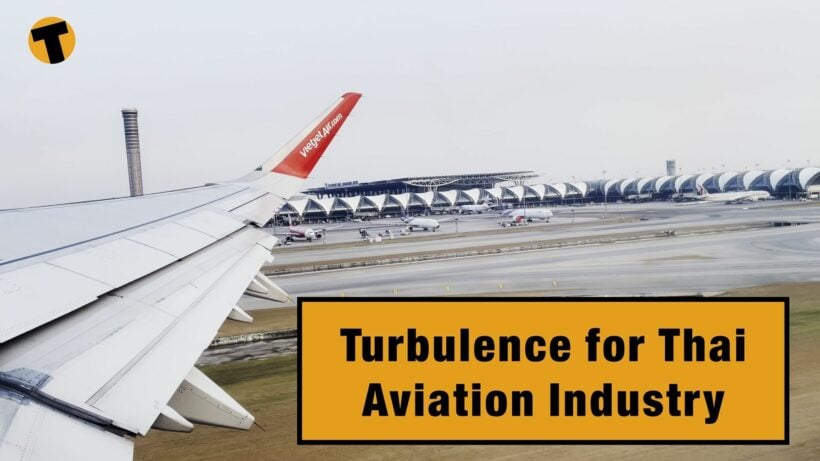 When the airlines, in particular, were asking the government to put their hands in their pockets for some relief funding in August last year, it was genuinely thought that international tourists would be coming back for the high season in December and January. At the very least local tourists and expats would head back to the skies over the traditional holiday break. And surely the Chinese would be back for Chinese New Year?
As we know now, none of that happened. A resurge in cases started just south of Bangkok on December 20 last year, just before Christmas, kicking off another round of restrictions, pretty much killing off any possibility of a high season 'bump' for the tourist industry. Airlines slashed flights from their schedule, and hotels, which had dusted off their reception desks for the surge of tourists, shut their doors again.
Domestically, the hotel business saw 6 million room nights in the government's latest stimulus campaign fully redeemed. But the air ticket quota of 2 million seats still has over 1.3 million seats unused. Local tourists mostly skipped flights and opted for destinations within driving distance of their homes.
As for international tourism… well that still seems months or years away, even now.
Keep in contact with The Thaiger by following our Facebook page.
Never miss out on future posts by following The Thaiger.
Domestic air passenger numbers double those of January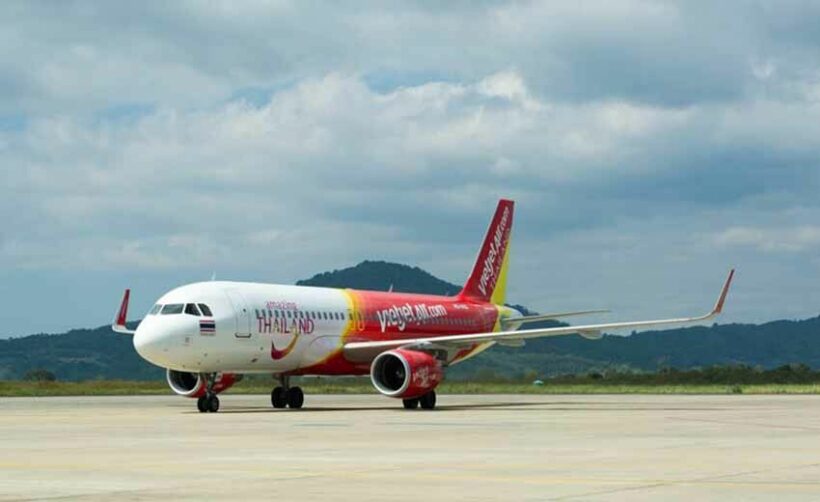 Passenger numbers on domestic flights within Thailand have doubled within a month, rising from 4,000 in January to over 10,000 this month. Having nearly recovered to pre-pandemic levels, domestic travel plummeted once more when Covid-19 resurfaced late last year.
Apirat Chaiwongnoi from the Department of Airports says 15 of Thailand's 29 airports are now operating domestic flights, with more expected to follow. He believes the aviation sector will continue to recover further in the coming 6 months, bolstered by the national vaccine rollout.
Around 120 domestic flights a day are now operating, which is twice the number that were operating at the lowest point in the crisis. Prior to the resurgence of the virus in December, domestic passenger numbers had recovered to 30,000 – 40,000 a day, around 80% of pre-pandemic numbers.
The DoA says airports must continue to adhere to the Covid-19 hygiene measures put in place by the Health Ministry and the Civil Aviation Authority of Thailand.
SOURCE: Bangkok Post
Keep in contact with The Thaiger by following our Facebook page.
Never miss out on future posts by following The Thaiger.
Samut Sakhon's shrimp market to remain closed until February 15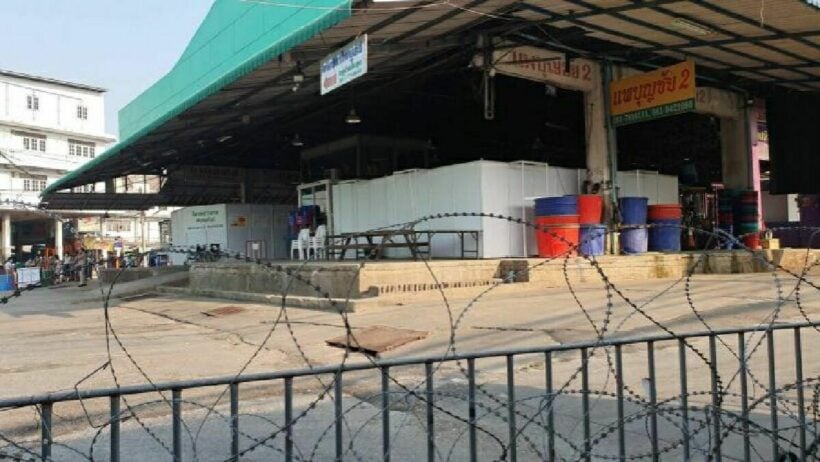 Samut Sakhon's Central Shrimp Market, the epicentre of Thailand's recent wave of Covid-19, will remain closed until February 15. The market can reopen once the overall hygiene situation at the market and surrounding area has improved, according to the province's disease control committee.
Local officials say the shrimp market needs to remain closed until the market structure and nearby residential facilities are inspected. People who violate the order face up to a year in prison and a fine up to 100,000 baht.
More than 12,000 people in the province have tested positive for Covid-19. The increasing number of infections is a result from the active case finding to contain the spread of the virus.
SOURCE: Thai PBS World | Thairath Online
Keep in contact with The Thaiger by following our Facebook page.
Never miss out on future posts by following The Thaiger.