Dream Group scales back their Asia hotel expansion plans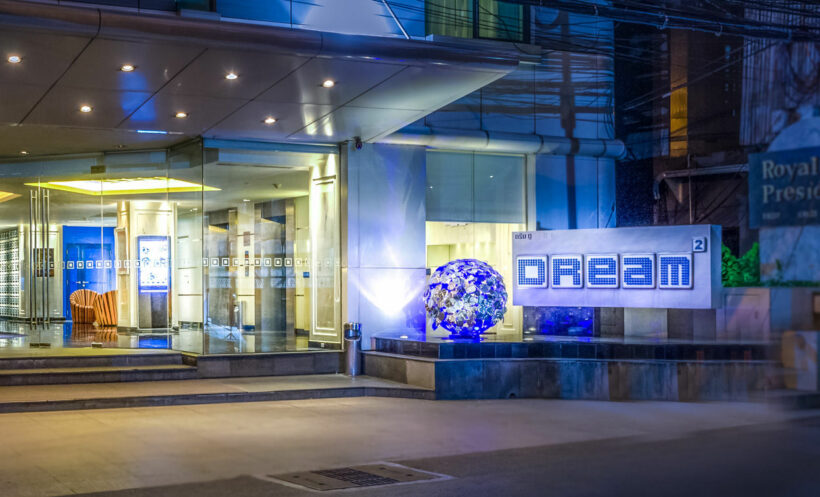 New York-based Dream Hotel Group's plans to expand in Asia have turned into somewhat of a nightmare. The Group has closed its regional office in Bangkok shortly after hiring new executives to push forward with expansion earlier this year. A Pattaya 'Dream' has also failed to eventuate this year.
The push in Asia, which kicked off last year with the establishment of a regional office in the Thai capital, was dampened last week with news that the developer of Dream Phuket Hotel & Spa, the Singapore-based investment company Castlewood Group, had gone into liquidation. Dream Phuket Hotel & Spa opened in November 2015 under a franchise agreement with the Dream Hotel Group.
In reporting the news last week, The Thaiger was contacted by the Phuket hotel's management informing us that the operations at the Cherngtalay-based hotel in Phuket was still in full swing. Indeed the hotel is still accepting bookings next year.
In announcing the opening of the Dream project in Phuket four years ago, Dream Hotel Group was also planning "20 Dream Hotels over the next 10 years." That 'dream' no longer appears to be in the Groups' plans. A Dream Hotel in Pattaya, scheduled to open this year, didn't materialise.
The Straits Times, the Singapore daily newspaper, reported last week that Castlewood Group owed creditors, comprising mostly local retail investors, about US$107 million. Disgruntled investors had even lodged a police report speculating that Castlewood Group "might have been a scam", as reported in The Straits Times.
The original article quoted an investor saying she had stayed at the resort in 2015 on a trip paid for by Castlewood giving her assurance that she had invested in a credible development. She said that she, and her husband, had invested a total of US$210,000. They then received US$16,000 during the first year but no payouts since.
They said the first they heard about any problems with their Castlewood Group investment was when they read The Straits Times article. A number of investors have since contacted The Thaiger with enquires about what was happening with the Phuket-based resort, most of them concerned about ever seeing a return for their investment through Castlewood Group. We've referred them to Nexia TS who is the Singapore accounting firm handling the liquidation.
Dream Hotel Group's chief executive, Jay Stein, says the franchise with Castlewood Group won't be terminated.
"The hotel continues to operate as it has from its initial opening."
Phuket Dream Hotel's management contacted The Thaiger last week asking us to add a quote to our story from them about the viability of the Phuket Dream Hotel.
"The liquidation is for Singapore assets only, NOT Thai assets, the (Phuket) hotel is not being liquidated and operating as normal."
The Phuket News also reported the next day that the hotel is not affected by Castlewood Group's liquidation.
"The liquidation is for Castlewood's Singapore assets only, and not its Thai assets. The hotel is not being liquidated and we are operating as normal," – GM Chris Adams.
"We have been a strong performer in the Phuket market for the last four years and we will continue to build our business for many years to come."
Aside from the Dream Hotel Phuket, the only 'Dream' branded hotel in Asia is Dream Bangkok in the Asoke district. It's been running for over a decade (The Thaiger has stayed their twice). There have been plans to upgrade the hotel of about 100 rooms.
"Dream Hotel Group continues to operate the Dream Bangkok and we are still looking at plans for a hotel renovation."
Whilst turning their attention away from Asia, the Dream Group say they "have a renewed focus on development in North America including the US, Canada, Mexico, Central America and the Caribbean."
SOURCE: Skift | The Straits Times
Keep in contact with The Thaiger by following our
Facebook page
.


Do you need help with your business? Are you searching for a new job? Or an employer looking to hire? Try JobCute today.

Read more headlines, reports & breaking news in Bangkok. Or catch up on your Thailand news.

More human remains found submerged in metal casket in suspect's pond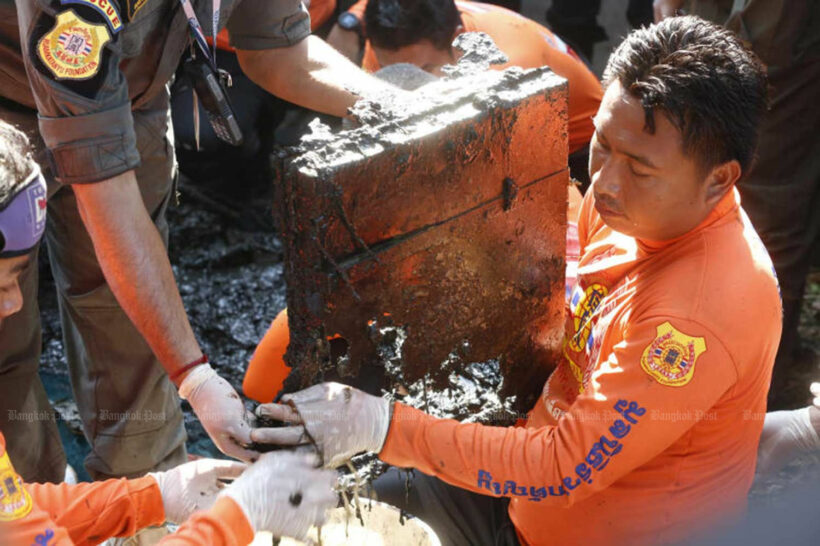 In a story that grows grislier with each new discovery… now an old metal casket with more than 30 human bones has been retrieved from a pond at the Bangkok home of Apichai Ongwisit, dubbed "Ice Heep Lek" (metal casket killer), who has already been charged with murdering his girlfriend and disposing of her corpse on his property.
Nearly 300 human bones have already been retrieved from the lake. At least 40 divers from various agencies participated in the search of the pond in Bang Khae district, west of Bangkok city. The pond, covering about two rai, was split into 14 separate zones for the search. After only 30 minutes divers recovered 10 bones and a knife.
Then around 2:20pm they discovered and brought to the surface an old metal casket containing at least another 30 human bones, including a skull, an eight kilogram dumbbell, a chain, T-shirt and pair of shorts and some rope.
Piya Uthayo, Thailand's assistant national police chief, were present during the increasingly grisly search. He says the skull and bones might be those of a small woman. The chief of Bangkok's Metropolitan Police Bureau said the bones appear to belong to a woman over 18 years old.
Police now believe there could be three or more corpses.
Last Friday, divers retrieved the bones from the pond, about five metres away from where they found a human skeleton a week earlier. The skeleton was wrapped in clothes and a bedsheet and hidden under a massive metal object and fastened to dumbbells by chains.
40 year old Apichai Ongwisit was arrested at his house earlier this month after police found the body of 22 year old Warinthorn "Kuk-kik" Chaiyachet from Sakon Nakhon in the northeast.
Apichai has reportedly admitted to killing the woman in August last year. According to local media reports, Apichai used drugs and began an intimate relationship with the woman and soon fell in love with her.
He reportedly ordered her to sleep in a metal casket, which he locked to ensure she did not leave him. When he opened the casket in the morning, he found she had died from suffocation, or so the narrative goes in the Thai media.
31 year old Chanchai Nakhiew-ngam, a former girlfriend of Apichai, told police he has a violent temper and she believes there are more corpses on the grounds of his sprawling, 20 rai property, but denied any involvement in the deaths, according to police.
SOURCE: The Bangkok Post
Keep in contact with The Thaiger by following our
Facebook page
.
Nearly 300,000 Bangkok school students stay at home today as a measure to reduce air pollution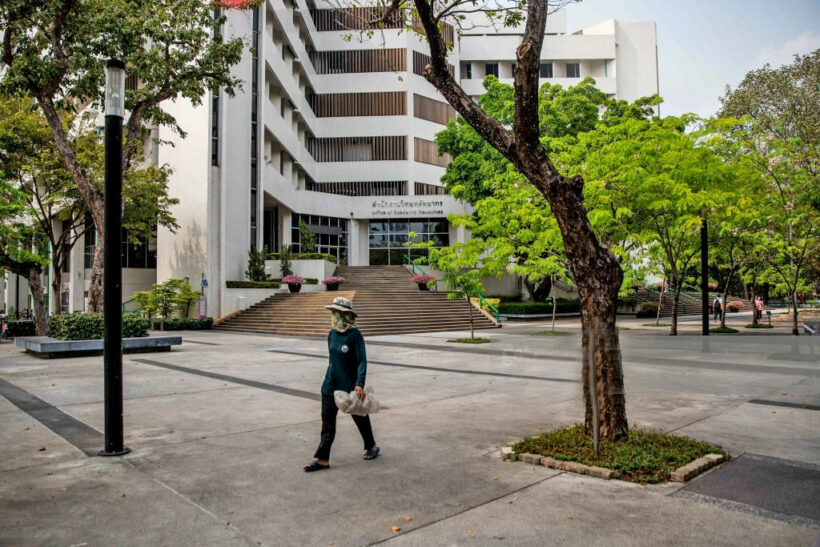 Nearly 300,000 students from 437 schools around Bangkok are having the day off after the Bangkok governor announced they could stay home and avoid the city's smog. Ironically, today's city air pollution has reduced to its lowest level in a week.
The Bangkok Metropolitan Administration suspended classes at 437 public schools for one day and introduced staggered working hours for city public servants from today, "as airborne PM2.5 dust and smoke is forecast to remain excessive".
Pongsakorn Kwanmuang, a BMA spokesperson, says the measures are part of city hall's "four-point plan to cope with worsening air pollution in Bangkok". He says that officials working at district offices will report to work as normal, adding that the staggered working hours will be ended when pollution has eased. How the staggering of work hours would relieve the pollution problem was not outlined by the spokesperson.
"The class closure, affecting over 280,000 students, will reduce the number of cars on Bangkok's streets and help ease PM2.5 problem."
City Hall is also distributing 450,000 free face masks to people in Bangkok.
Keep in contact with The Thaiger by following our
Facebook page
.
Thai PM mulls private car ban in pollution-stricken areas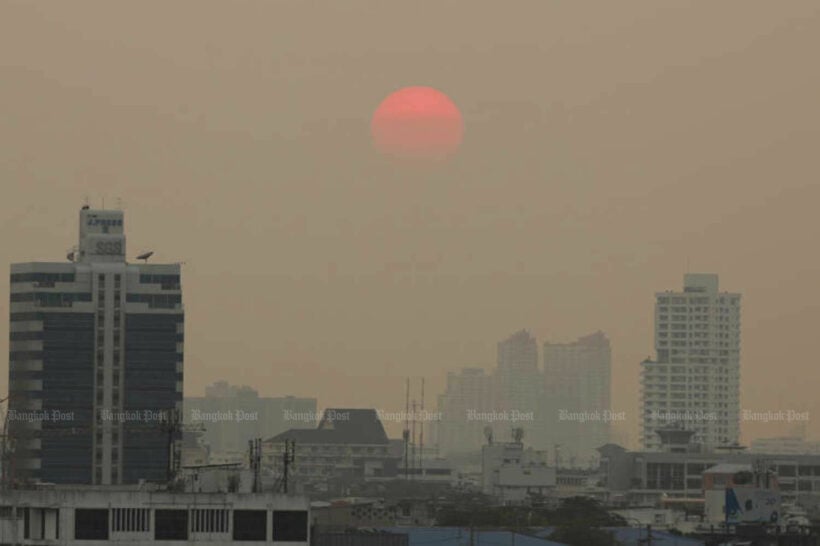 "Bangkok's governor has also signed an order yesterday to close 437 schools in in the city today due to a forecast of higher pollution levels."
The government is considering a ban on private car use in areas affected by hazardous levels of air pollution. The harsh proposal was unveiled Tuesday by PM Prayut Chan-o-cha after a cabinet meeting in Narathiwat. The PM said only public transport services would be allowed to use the roads during a ban.
"Is that what we want? Do we really have to go that far?"
The severe measure would be employed on a case by case basis to avoid unnecessarily negative impact.
The PM says the government is ready to step in with such measures when ultra-fine PM2.5 dust particles in the air exceed 100 micrograms per cubic metre, twice the national so-called safe limit of '50'. (PM2.5 is particulate matter 2.5 micrometres or less in diameter suspended in the air)
"If the dust levels rise to more than 100 micrograms, the government will take over all the work and everyone will be affected."
The PM was responding to questions about calls for tougher measures to deal with sources of the problem and accusations that his government hasn't done enough. According to the Prime Minister, vehicle exhausts are the primary source of PM2.5, followed by biomass burning and industrial emissions. The specific burins of sugarcane plantations, known to be the largest single cause of the smoke problems, wasn't addressed.
In areas where the PM2.5 levels rise to between 75 and 100 micrograms per cubic metre, the provincial governor will implement more stringent measures like prohibiting heavy trucks from entering certain areas of the province at certain times.
And if PM2.5 levels go above 100 micrograms the government will step in and may implement even more stringent rules, "which would affect everyone," according to the PM.
How these measures would play out in reality, and how motorists would be warned of the restrictions wasn't explained.
Natural Resources and Environment Minister Varawut Silpa-archa, meanwhile, hinted that if measures against lorries prove inadequate, private cars could be targeted next.
"It has been found that 72% of the PM2.5 dust particles come from traffic emissions."
The source of the Minister's claim wasn't announced at the time he made the statement.
Among the short-term measures to be implemented next in Bangkok is a ban on heavy trucks from entering certain parts of the city on alternate days, possibly in February only.
Bangkok's governor has also signed an order yesterday to close 437 schools in in the city today due to a forecast of higher pollution levels.
SOURCE: TheBangkok Post | Air Visual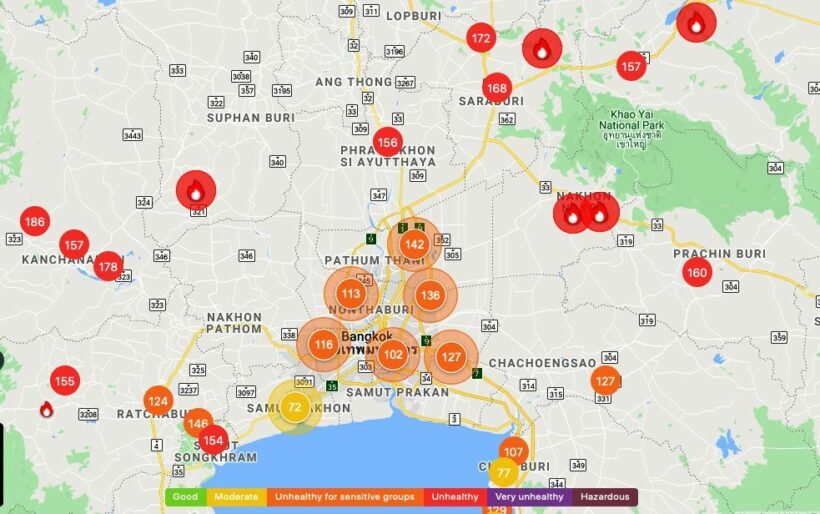 GRAPHIC: Air quality has improved around parts of the capital today whilst the fires to the north east and north west are clearly displayed – Air Quality
Keep in contact with The Thaiger by following our
Facebook page
.