Board of Trade want Bank of Thailand to urgently address the baht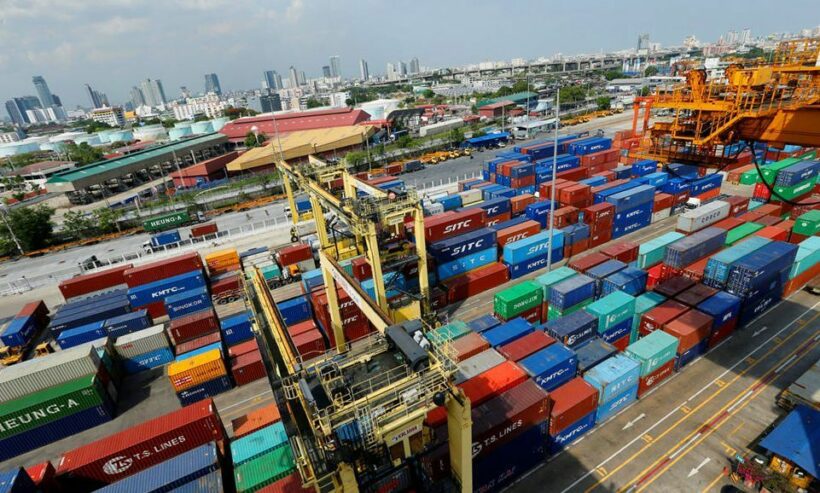 PHOTOS & GRAPHIC: The Nation
The Board of Trade are meeting with the Bank of Thailand tomorrow (August 8) to discuss the value of the Thai baht, its appreciation against the US dollar and Chinese yuan, and the impact on the country's exports.
Sanan Angubolkul, the Board of Trade's vice chairman, speaking to The Nation, says the baht has appreciated around 5% against the US dollar this year.
"This has led to a drop in the country's exports in the first half of this year. But now, with the yuan also depreciating against the dollar and the baht, it will directly impact our exports to other countries as well in the rest of this year if the BOT does not do anything to manage the country's currency."
He says the depreciation of the yuan will make China's products cheaper. This will lead to most importers asking Thai exporters for discounted price to compete with China's products.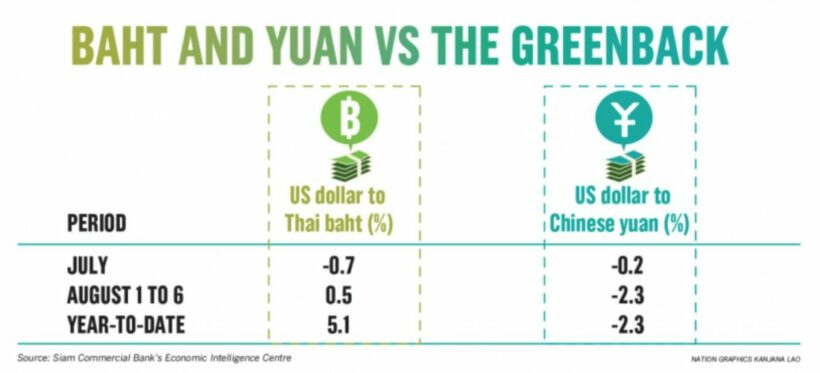 "Normally, our production costs are already higher than that of China. When our currency also becomes stronger than the yuan, that will make our products less competitive."
Meanwhile, original equipment manufacturers will also be impacted by the yuan's depreciation as several industries in Thailand have got orders to make products under OEM, like China's manufacturing, such as consumer products, home appliances, household products, etc.
"OEM orders may move from Thailand to China as the cost of production in China will be cheaper than in Thailand, if the government or the BOT do not do anything to manage the country's currency."
"At the meeting on August 8, we will provide information to the BOT and urge it to consider ways to support the country's industry and exporters."
SOURCE: The Nation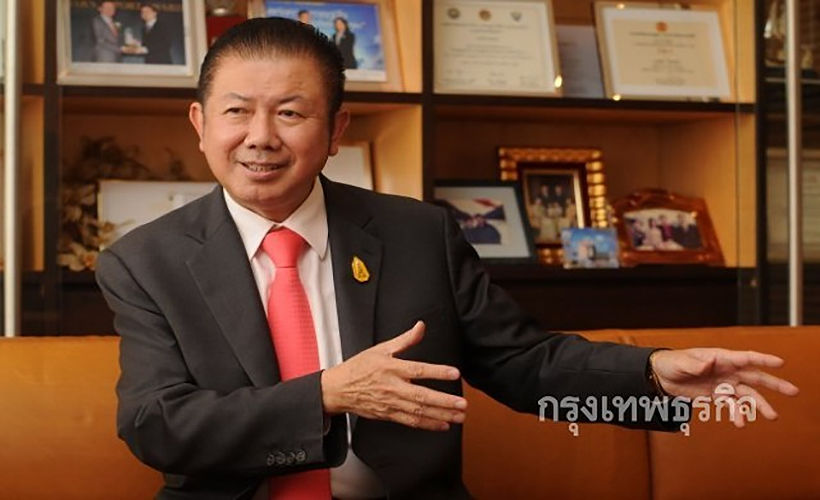 PHOTO: Sanan Angubolkul, the Board of Trade's vice chairman


Do you need help with your business? Are you searching for a new job? Or an employer looking to hire? Try JobCute today.

Read more headlines, reports & breaking news in Thailand. Or catch up on your Thailand news.

Executives at Thai Airways asked to take pay cut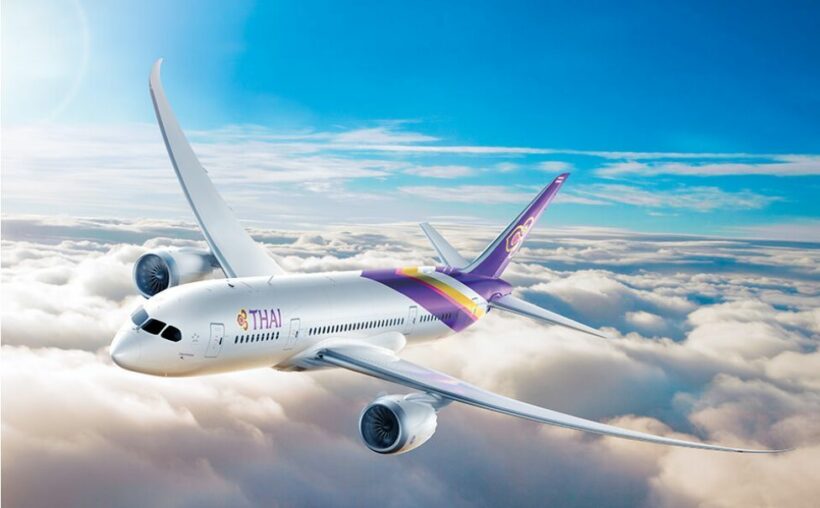 PHOTO: Thai Airways and Thai PBS World
"An unnamed source in the Transport Ministry says the airline's financial predicament is very serious and puts it at risk of bankruptcy."
The country's national flag carrier, Thai Airways, could be in deep financial trouble and may need to delay repaying its debt or seek new loans.
Thai PBS World reports tat the airline's president Sumet Damrongchaitham says he has asked senior executives at the airline to voluntarily reduce their meeting allowances and salary in order to help the airline survive this latest challenge.
Mr Sumet includes his own remuneration in the proposed cuts.
"This is just one of the measures to cut costs so that THAI will be able to compete in the aviation industry. The spirit of the board and executives will inspire others in our organisation to realise that it is high time that we join forces in all ways to survive this crisis. Whatever can be sacrificed must be sacrificed."
Mr Sumet also reassured staff that the cuts would be applied to management only and would not affect the quality of Thai Airways' services.
An unnamed source in the Transport Ministry says the airline's financial predicament is very serious and puts it at risk of bankruptcy. The source puts Thai Airways' total debt at around 245 billion baht.
Purchasing a new fleet of planes, worth an estimated 156 billion baht, would make it the world's most indebted airline, should permission for the purchase be granted.
SOURCE: Thai PBS World
Growth of Thai economy lowest in nearly five years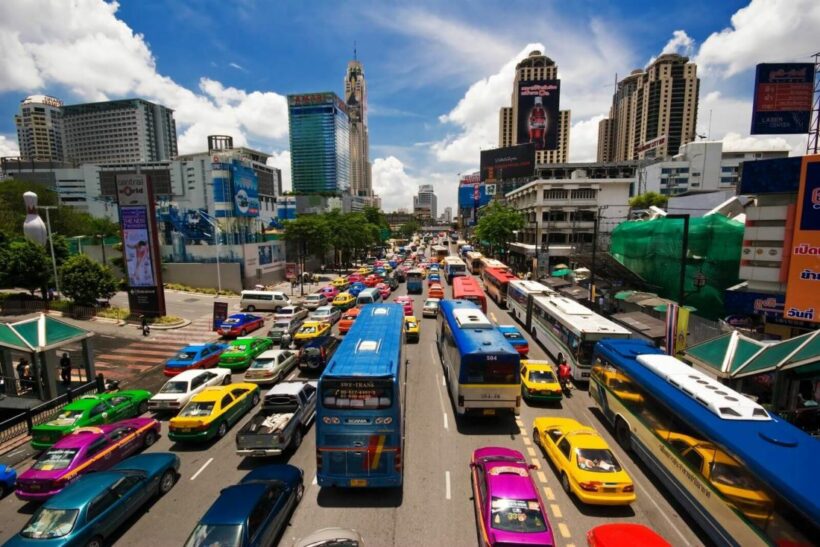 PHOTO: Supply Chain Asia
The Thai economy registered growth of just 2.3% in the second quarter of 2019, compared with 2.8% in the first quarter. This is the lowest rate of growth in 19 quarters, according to Tossaporn Sirisamphan, secretary-general of Thailand's economic think-tank, the National Economic and Social Development Board.
Tossaporn warns that although the situation is not yet critical, the government must act quickly to prevent a further economic slump.
Thai PBS World reports that, reacting to an economic stimulus package of over 300 billion baht approved last week, he insists exports must expand by at least 3% during the second half of 2019, while tourism numbers must exceed 20 million, or tourism revenue must generate 2.4 trillion baht.
He also calls for private investment to increase by at least 2.9% in the last two quarters of the year, if the economic slowdown is to be reversed.
Mr Tossaporn points the finger at global economic uncertainty, including the US-China trade war, and Thailand's own political situation, as contributing to the instability. He also voices concern about the devaluation of both the Chinese and South Korean currencies, coupled with bearish stock markets worldwide.
Not wanting to be the voice of total doom and gloom, he says he's hopeful the economy will recover during the last two quarters of 2019.
SOURCE: Thai PBS World
"Government stimulus package for Thai economy is unsustainable"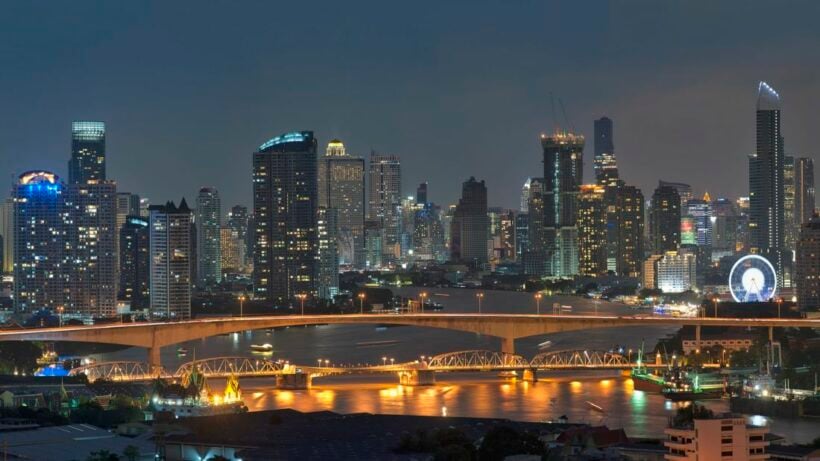 PHOTO: Wikipedia
Anusorn Tamajai, an economist from Rangsit University, says he expects the proposed package to make little difference and has declared it unsustainable.
The package, which should be approved this week, is worth 370 billion baht and includes cash handouts for farmers and low-income earners, grants for children, incentives for domestic travelers, and tax incentives for small businesses.
It's hoped to stimulate the economy by 3%, in the wake of domestic uncertainty and the ongoing US-China trade war. Last week, the Finance Minister said the aim of the package was to prevent growth sliding below 3% in 2019.
However, economist Anusorn Tamajai has his doubts.
"Short-term spending as part of populist policies will not help much, as the Thai economy is monopolised by big business."
He adds that most spending by low-income groups will end up as revenue for large businesses. However, he agrees with the plan to reduce the tax burden for small and medium-sized enterprises, which could lead to more private investment.
The government plans to offer generous tax reductions for those who import machinery to upgrade their production with a five-year depreciation allowance. The state-run Government Savings Bank and Krung Thai Bank will also provide combined soft loans worth about 100 billion baht.
The government also plans to direct a number of other state-run banks to provide soft loans to farmers and lower income groups, which Anusorn warns may not be sustainable as its effectiveness relies on public confidence in the future.
Thai governments often resort to state-run bank lending, quasi-fiscal measures that usually increase the burden for banks but translate into a burden for tax payers later.
SOURCE: The Nation