KL Cobras capture top tier in Land of Smiles ice-hockey tournament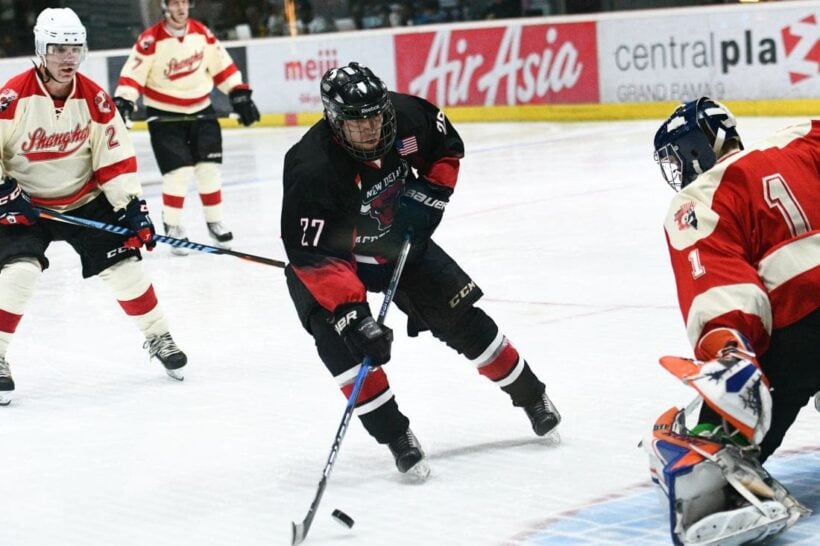 PHOTOS: Naratip Srisupab
The New Delhi Sacred Bulls, the Shanghai Red Guard and 22 other teams competed in the City of Angels Ice Classic held March 27-30 in Bangkok at the Rink, Grand Central Rama IX.
The Kuala Lumpur Cobras shut-out the Dubai Mighty Camels 3-0 to win the top tier in the tournament. Cobra captain Rich Hutson brought in four fellow Canadians and his squad went undefeated throughout the competition.
Long-time tourney participant Joe Burgess died recently in Phuket, so tour organiser Scott Whitcomb of Jogsports named one of the divisions after him and the Tokyo Hockey Freaks defeated the North of 69ers 2-1 to capture the division honoring Joe.
The Flying Farangs had two teams in the tournament; the above 35 squad lost to Jellonas from Finland 3-2 in their semi-final match. Jellonas featured former NHL player Sami Helenius who suited up for the Dallas Stars and Colorado Avalanche among others during his professional career. The Flying Farang over-40 squad led by captain John Schachnovsky captured their fourth straight title, beating arch-rival Hong Kong Tigers 4-1 in their division final.
Kari Miettinen of the KL Cobras Rec team was the leading scorer in the tourney with 15 goals and 1 assist. Bangkok's Andy Brine had the most assists (10) while Tero Kipela of the Abu Dhabi Scorpions lead the goalies in wins (4) and GAA (.60); Brad McNamee of the New Delhi squad had the best save percentage (.982), while four goalies (Brad McNamee, Tero Kipela, Brad Baker of the Tokyo Hockey Freaks, Patrick Leduc of the Flying Farang) shared the shutout lead with two each.
Full final results: +40 Tier IV, Phuket Joe Memorial Cup, Tokyo Hockey Freaks 2 North of 69ers 1; +40 Tier III, The Rink Finals, New Delhi Sacred Bulls 3 Shanghai Red Guard 2; +40 Tier II, Concept Water Finals, Jakarta Dragons 7 Singapore Manimals 4; +35 Tier II Power Play Sports Finals, Singapore Dons 4 Kuala Lumpur Cobras "Rec" 1; +35 Open Samitivej Finals, Kuala Lumpur Cobras "Open" 3 Dubai Mighty Camels 0; +35 Rec Tier 1 Finals, Abu Dhabi 3, Jellonas 0; +40 Tier I Jogsports Finals, Bangkok Flying Farangs 4 Hong Kong Tigers 1.
The tournament coincided with the departure of the Thai National Team for the United Arab Emirates where they will compete this week in the IIHF Division 3 qualifying round against Hong Kong, Kuwait, Bosnia Herzegovina, Kyrgyzstan and hosts UAE. The Thai team won its first game on Sunday with a 5-4 shootout victory over Bosnia Herzegovina.
PHOTOS: SEALs Sports Images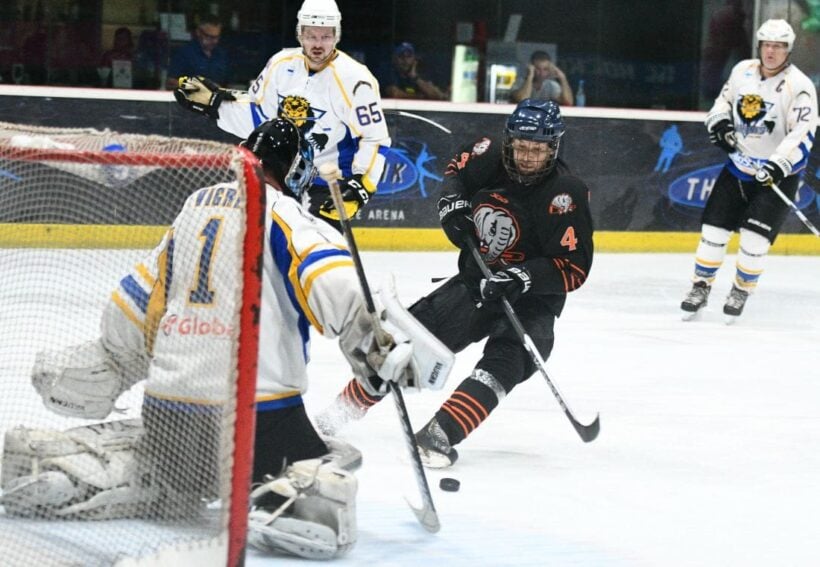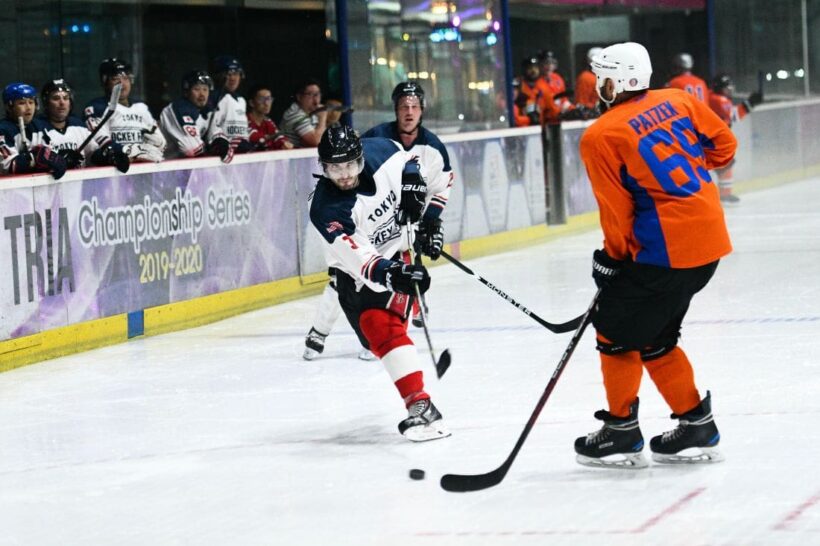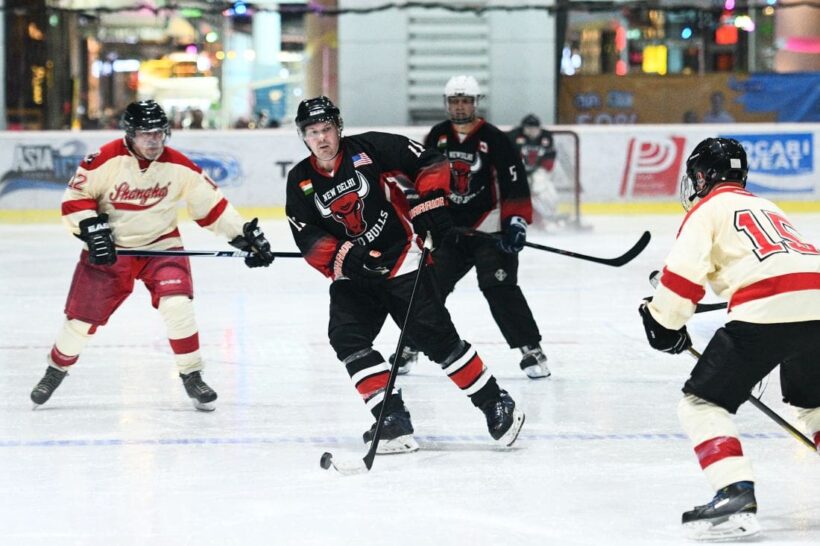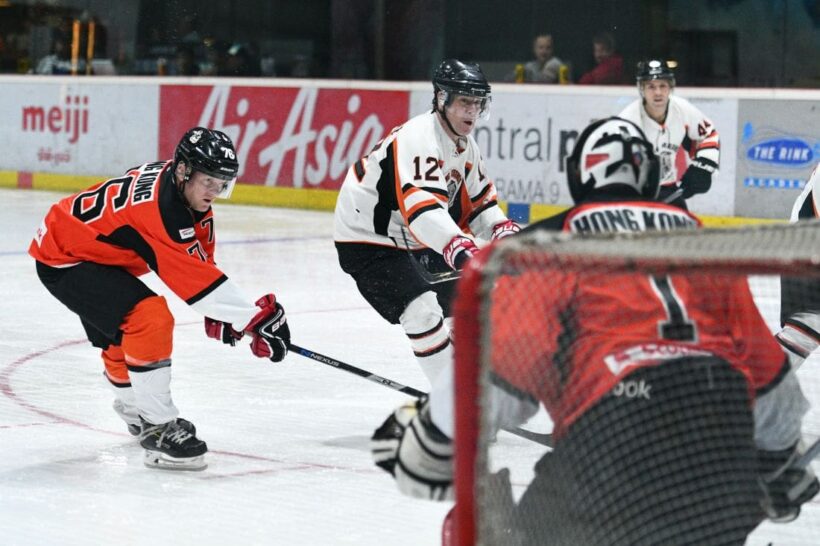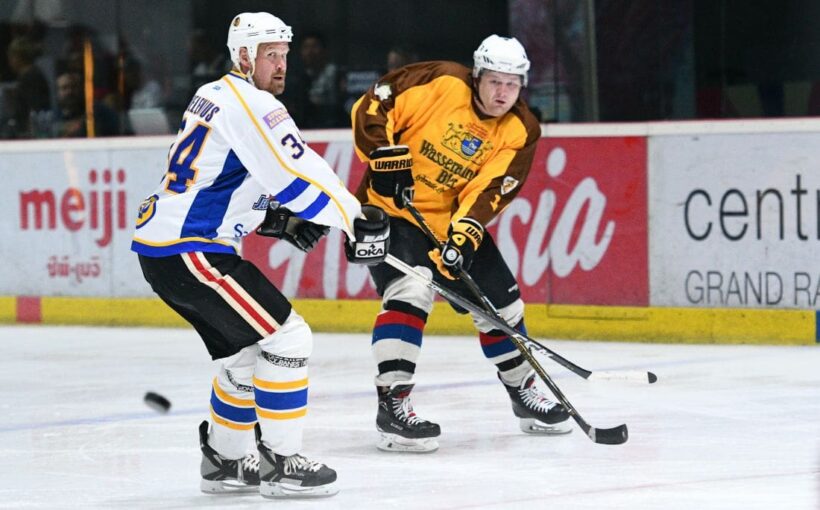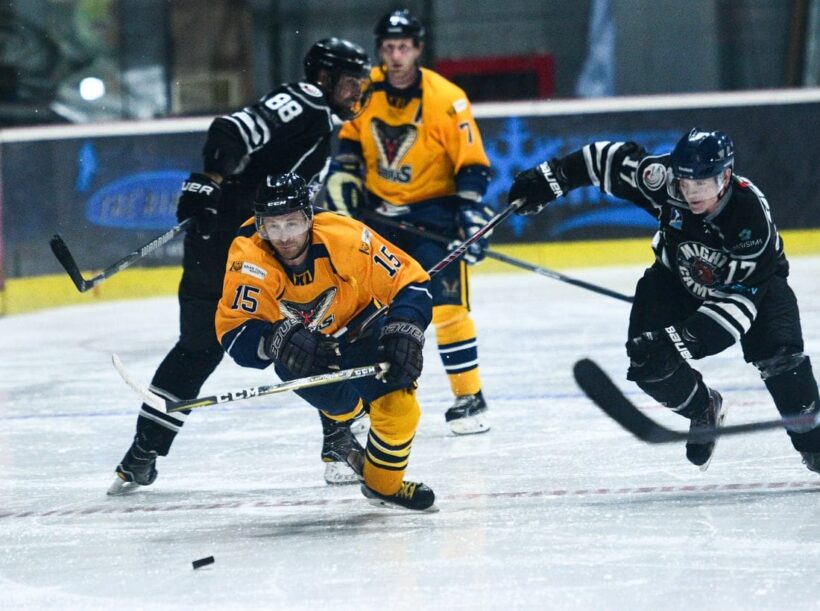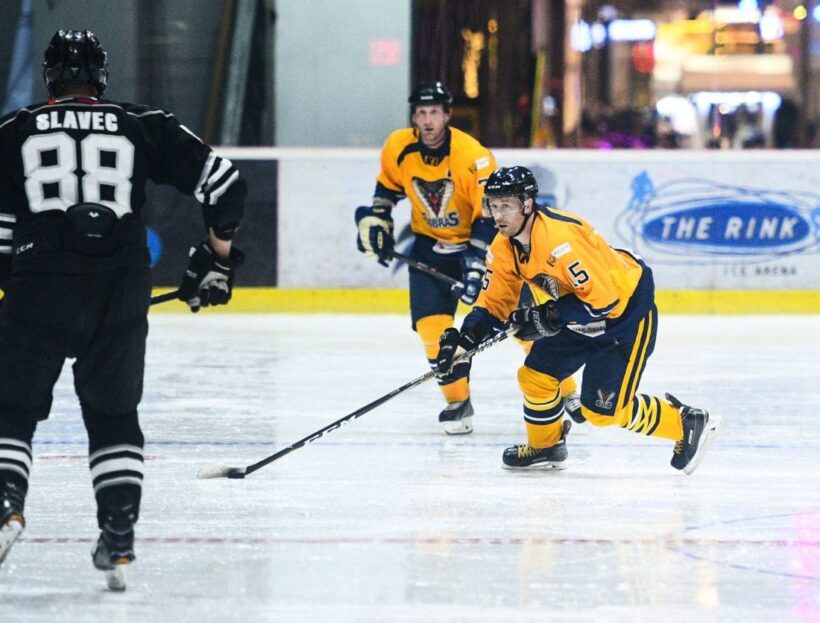 Keep in contact with The Thaiger by following our Facebook page.
Never miss out on future posts by following The Thaiger.
27 migrants allegedly disguised as monks arrested on illegal entry charges, Bangkok abbot under investigation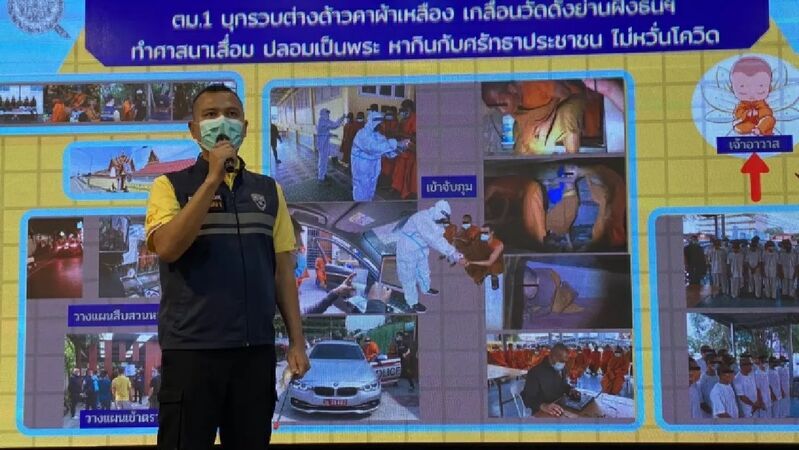 Immigration police arrested 27 Cambodians for allegedly entering Thailand illegally and impersonating Buddhist monks. Police say the migrants allegedly disguised themselves as Buddhist monks at Wat Talom in Bangkok's Phasi Charoen district. The temple's abbot is also under investigation for allegedly assisting and hiding illegal migrants.
Police searched the temple after receiving a tip that hundreds of monks lived in crowded rooms, conditions that officials worry could lead to a cluster of Covid-19 infections.
"We received a tip-off that the temple had several hundred monks living in a crowded space that could become a hotspot for Covid-19… People also reported that some monks from this temple were selling food they received from the public in the morning to merchants at nearby markets for reselling."
Police asked for identification documents from the more than 200 migrants at the temple. 181 monks from Myanmar, India, Cambodia, Laos and Bangladesh had proper documents, but police say 27 Cambodians had no identification documents. The 27 Cambodians were arrested and charged with illegally entering the country and impersonating Buddhist monks.
SOURCE: Nation Thailand
Catch up with the latest daily "Thailand News Today" here on The Thaiger.
Keep in contact with The Thaiger by following our Facebook page.
Never miss out on future posts by following The Thaiger.
CCSA mulls the easing of Covid-19 restrictions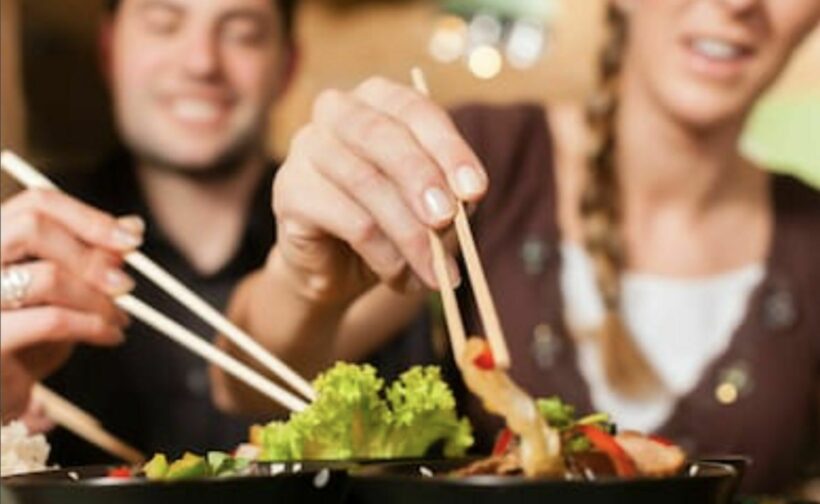 Late night diners rejoice. Your option to eat all that great Thai food around the country looks to be back on the table as the government looks to lift some of the current restrictions on dining and business operating hours. Deputy Prime Minister and Public Health Minister Anutin Charnvirakul has announced that they're likely to lift restrictions on dining, currently set at 9pm, by the end of this week.
The Thai Restaurant Association have been lobbying hard for an extension of the opening times for in-restaurant dining times to at least 11pm.
The CCSA will gather on Friday to assess the current Covid-19 situation and decide if the extension is viable at this time. But the Public Health Minister maintained that alcohol will still be prohibited and other precautions like hand-sanitisers at entry points and social distancing will still need to be strictly applied.
Speaking to Bangkok Post, Anutin said the alcohol ban must remain in place for now.
"If violations of the alcoholic beverage-drinking ban are found at any restaurants, they can't simply get away with claiming that it was their customers who brought the alcohol to drink at the restaurants because the ban applies to 'alcohol drinking' at restaurants in particular, not only alcohol selling or serving."
Meanwhile, PM Prayut Chan-o-cha says the easing of various restrictions around the country will be looked at on a case-by-case basis depending on the outbreak situation in each area. The early clusters in the four eastern coastal provinces of Chanthaburi, Chon Buri, Rayong and Trat, for example, appears to have eased and the local governors are pleading with the government for some relief from the strict restrictions on their provinces. Chon Buri has had a run of days over the past week where there has been no new Covid infections reported to the CCSA.
Yesterday there was a surge of new cases uncovered by a strategic track and trace program in Samut Sakhon, but the government says it will base its decision to ease restrictions around the county on the overall outbreak situation province by province. Provincial governors have also been given powers to add or modify national restrictions, a different situation from the April and May 2020 'lockdowns' which were much more restrictive.
959 new Covid-19 infections were announced yesterday, 844 of them were found through the track and trace operations in Samut Sakhon, the ground zero for Thailand's latest outbreak which kicked off 5 weeks ago and has now spread to most provinces.
Keep in contact with The Thaiger by following our Facebook page.
Never miss out on future posts by following The Thaiger.
Thai DJ Celebrity party is likely to be "super spreader" event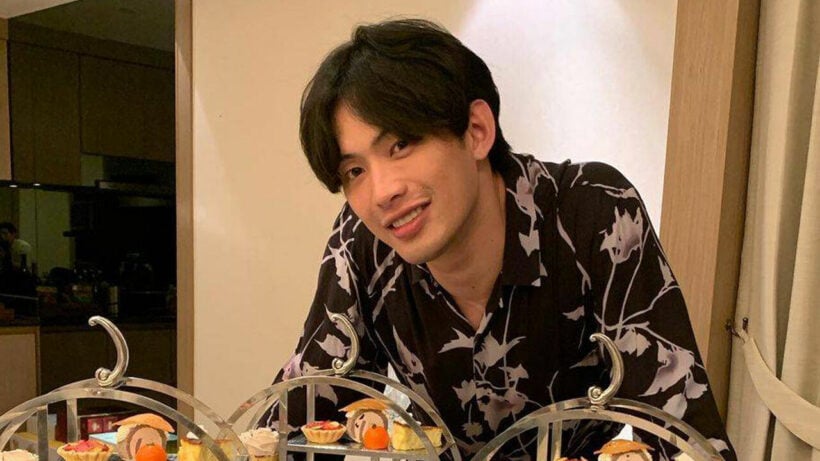 The birthday party of Techin Ploypetch, better known as "DJ Matoom", is now considered a super-spreader source of Covid-19, with 19 people already found infected after attending the event. According the CCSA spokesperson during the daily briefing today, "Transmissions in Bangkok should be highlighted. They show the possibility of a person becoming a super-spreader".
The birth of the super spreader birthday party started with a guest to the DJ's party who had visited a well-known entertainment venue in Chiang Mai between January 1 and 4. He sought a Covid-19 test on January 5 following news that infected people had visited the pub, but tested negative. He should have self quarantined for 14 days, but he still flew to Bangkok and then attended the DJ celebrity's birthday party on January 9.
DJ Matoom says he met the guest, one of his friend, on January 9, but that friend didn't know he was infected until January 19 in which he told Matoom.
According to Dr Tanarak Plipat, now acting inspector-general of the Public Health Ministry, an infected person can transmit disease to two others on average, while a "super spreader" will transmit to multiple people.
DJ Matoom and the party's guest were criticised of violating the disease control measures.
SOURCE: Thai PBS World
Keep in contact with The Thaiger by following our Facebook page.
Never miss out on future posts by following The Thaiger.