Crane topples in Bangkok soi injuring three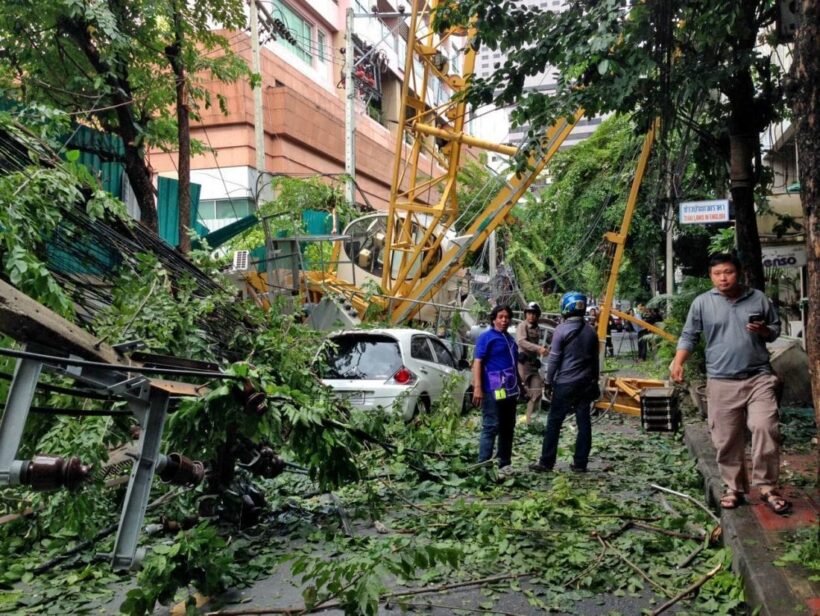 Police say that three people were injured this morning after a crane pulled down power wires, causing seven poles to topple in Soi Saldaeng 2 in the Bang Rak district in Bangkok.
A female driver and two male bystanders were injured in the incident. 60 year old Pongpan Chai-anan sustained nose and neck injuries when her car's airbag activated as one of the poles fell at 9.25am, according to deputy superintendent Lt Colonel Jessada Khumsattra of Thung Mahamek precinct.
The Nation is reporting that rescuers had to wait until the Metropolitan Electricity Authority cut off the power before they could free the woman from her car and take her to a hospital.
Two slightly injured men, 27 year old Peerawit Udompanich and 42 year old Sanya Soonklang were found near their toppled motorcycle. The fallen power poles also damaged a shophouse, five roadside trees and Thai TV drama actress Nattharinee also known as Tharinda "Mink" Kannasoot's Honda Civic parked in front of her house.
Authorities say the crane was being used in a properly registered construction of a six-storey apartment building.
A fruit seller, 100 metres from the accident, says there was a loud noise as the power poles were pulled down and the crane then toppled and the power transformer exploded.
The crane operator, reportedly Burmese, fled the scene, and the police would summon the construction company to make a statement, Jessada said.
STORY: The Nation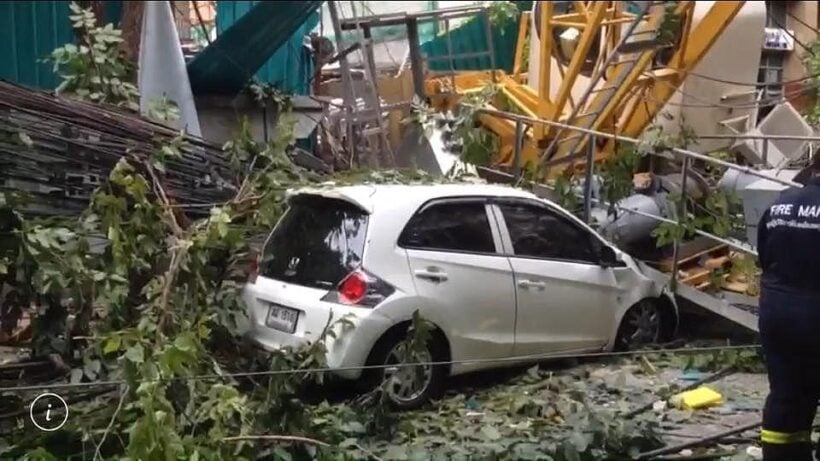 Man arrested for alleged attempted rape of nine year old girl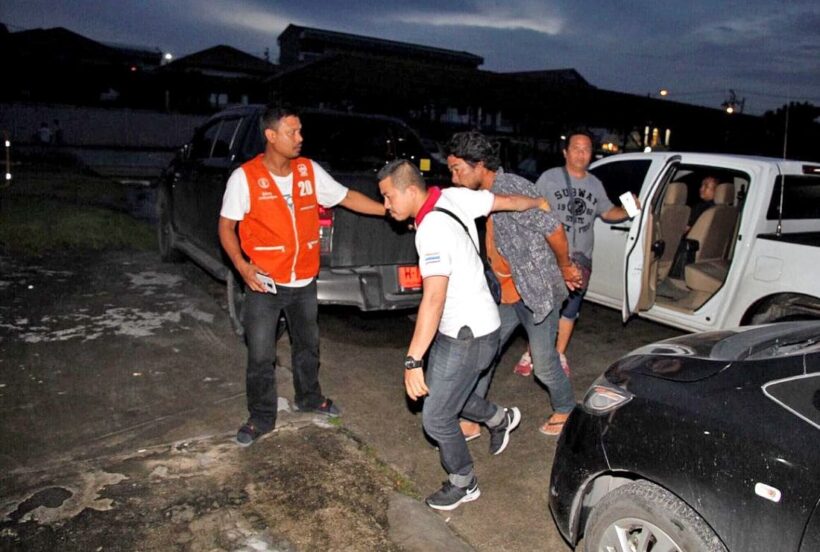 by Kornkamon Aksorndech and Supachai Phetchthewee

Police have arrested a motorcycle taxi driver for allegedly luring a nine year old girl into a Bangkok temple toilet yesterday in an attempt to rape her.

The alleged incident took place at 5pm at the Wat Yoo Dee Bumrungtham (Wat Or Ngern) toilet in the Saimai district.

The alleged assault was stopped when the girl screamed for help and a monk, armed with a metal bar, managed to rescue the young girl as her attacker fled.

Based on the description they gave, police questioned the accused man who had been previously arrested for marijuana possession. He gave his name as Ae, although he carried no ID.

Ae, aged in his 40s, reportedly told police that the girl hailed his motorcycle taxi to go to her mother's house in Sukha Pibal 5 area and on the way he made a stop to use the toilet.

He allegedly told the girl to go into the toilet and then ...
Woman faints and falls, hitting Bangkok BTS train this morning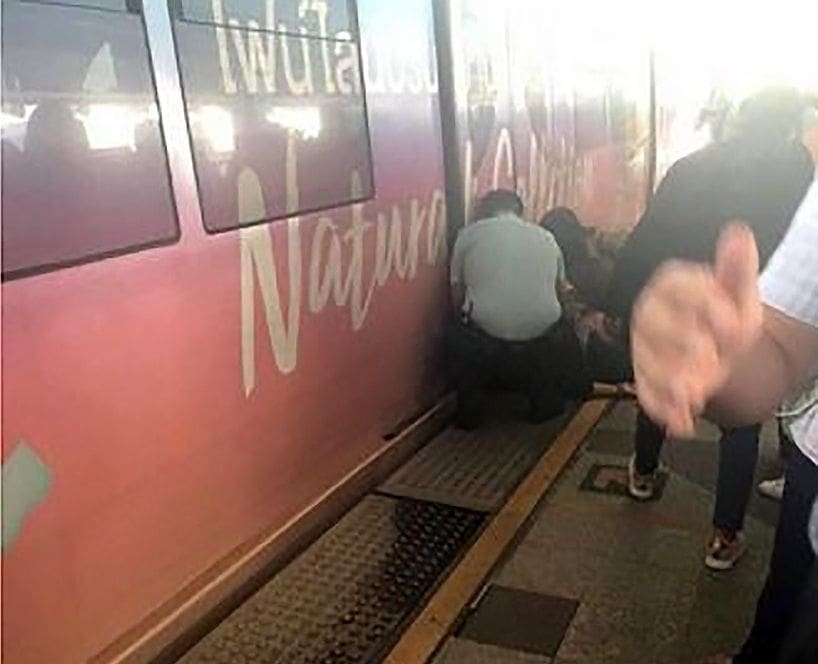 A woman in Bangkok has fainted, briefly disrupting services at the Morchit BTS station in the capital.
The Nation reports that a woman fainted as a the skytrain service was approaching the Morchit station this morning, falling over and hitting the train as it came into the station, causing services to be temporarily disrupted.
According to the Facebook page "What's happening to BTS today", which monitors the BTS service, the incident took place at 8:35 am.
The page says the woman hit the train as she fell but did not fall onto the tracks.
But Dr Anat Arbhabhirama, the chai...
67 year old and grand-daughter murdered in Samut Prakan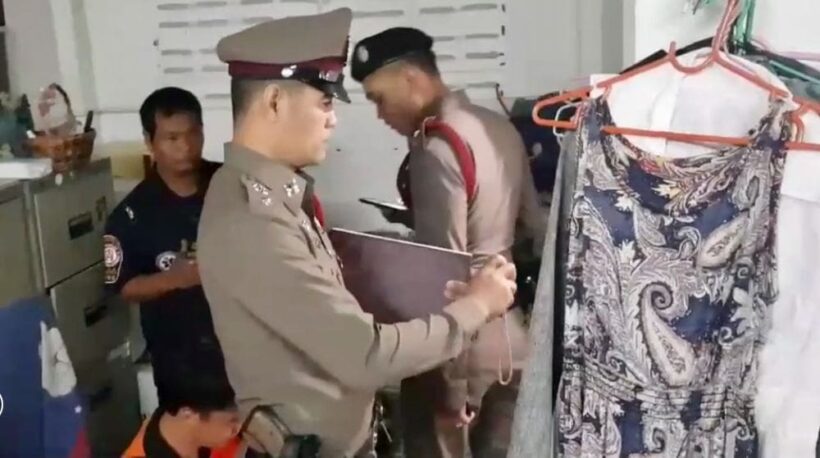 Police are looking for a Lao welder after a burglary at a private residence in Samut Prakan, south-east of Bangkok, ended in a double homicide.
Officers were summoned by neighbours at 7.30am this morning to a house on Soi Phetch Heung 23 in Tambon Bang Yor, Phra Pradaeng district. They found the bodies of homeowner 67 year old Mali Imsawat in the bathroom and her granddaughter, 12 year old Issaya Perkcheuy, in a bedroom.
The Nation is reporting that both had their throats slit, as did another granddaughter, 9 year old Aparat,  but she was alive and rushed to hospital.


The house had been ransacked and there were signs of a struggle. Valuables including a gold necklace and cash were missing. A bloodstained kitchen knife was placed next to the kitchen sink.

A neighbour told police he'd heard loud arguing from the house at 6am and then saw a bloodied Lao man he knew hurrying from the house.

He called...