Club@Koi explodes in colour, celebrities and fashion for its first anniversary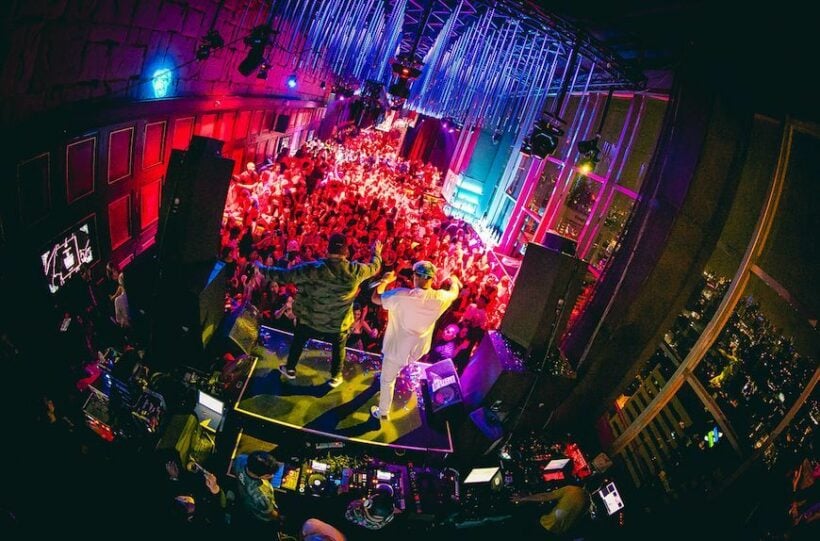 Koi restaurant, lounge and the Club @ Koi celebrated a their first year of business in their new home in Sathorn Square Building. The night was a celebratory anniversary reception and fashion gala attended by Ambassadors, dignitaries, VIPs and media followed by a sensational fashion show showcasing the latest collection "Single and available" by Munchu's and a live performance by Way Thaitanium.
With a theme of 'neon summer' to herald in the new season, the scene was set across the restaurant and Club with an explosion of colour in shades of fuchsia, magenta, green, pink and violet with flowers, LEDs and tea lights providing a sprinkle of 'Midsummer Night's Dream' magic.
Opening the show at 9.30pm, produced by Sara Kondal, were dancers choreographed by Ida Victoria Nowakowska, a world class dancer/choreographer and judge on US CBS talent show "World's Best". The show continued with a performance by a sensational chalice dancer in a huge glass set against a backdrop of magenta orchids, frangipanis and peonies blooming like a magical garden.
Following the beautiful opening a hush descended before Munchu's first model filed down the catwalk in a collection entitled "Single and Available". 29 beautiful looks on 21 stunning models took the breath away of the assembled crowds.
Swaying between brutal femininity and angular boyish-ness, Munchu's women are sexy, daring and empowered by a subtle mix of male uniformity. Called out by Harper's Bazaar as one of the most influential designers in Thailand, Munchumart Numbenjapol is a fashion force to be reckoned with on the global scene.
Offering breath-taking views of Bangkok's skyline, this exclusive one-year anniversary event took place on the 39t​h​ Floor of Sathorn Square Building to celebrate one year of Koi in its new Bangkok home.
In the USA, Koi's ground-breaking California-Japanese style cuisine and its emphasis on design, intimacy and style have made it a regular for the nation's glitterati from George Clooney to Madonna. In the same vein Koi Bangkok has already become a go to venue for food, fashion and nightlife.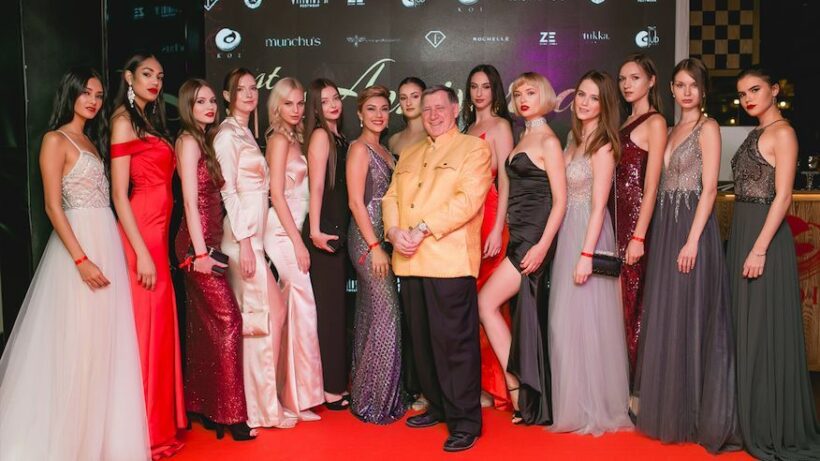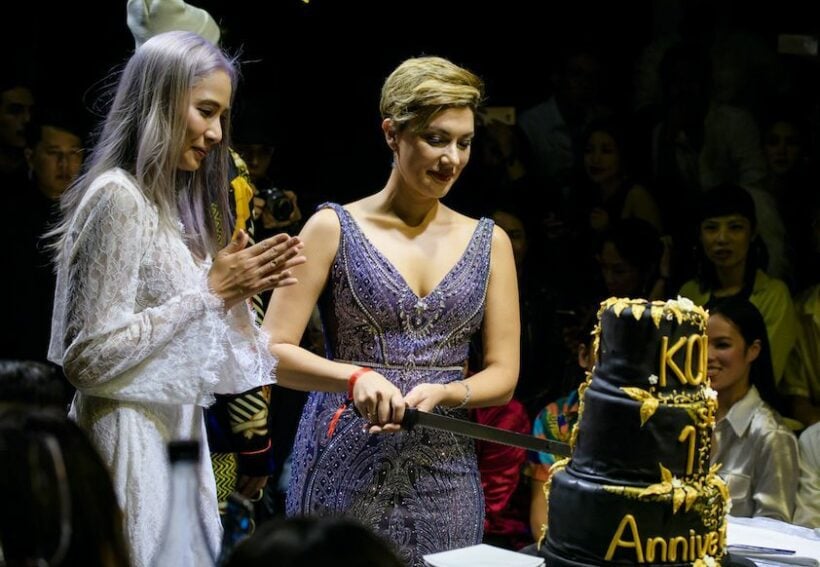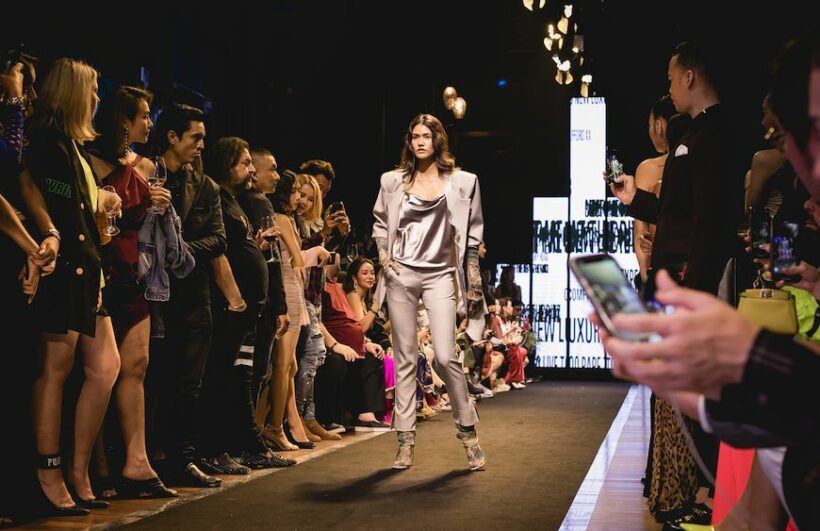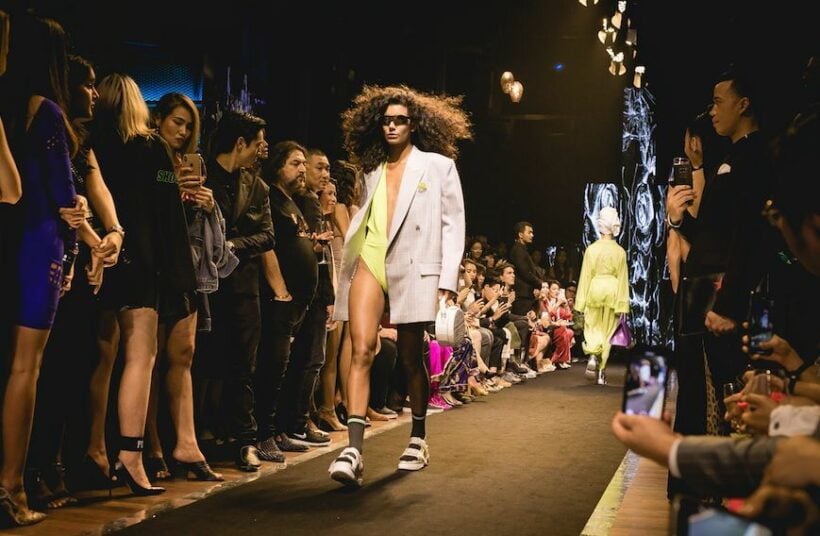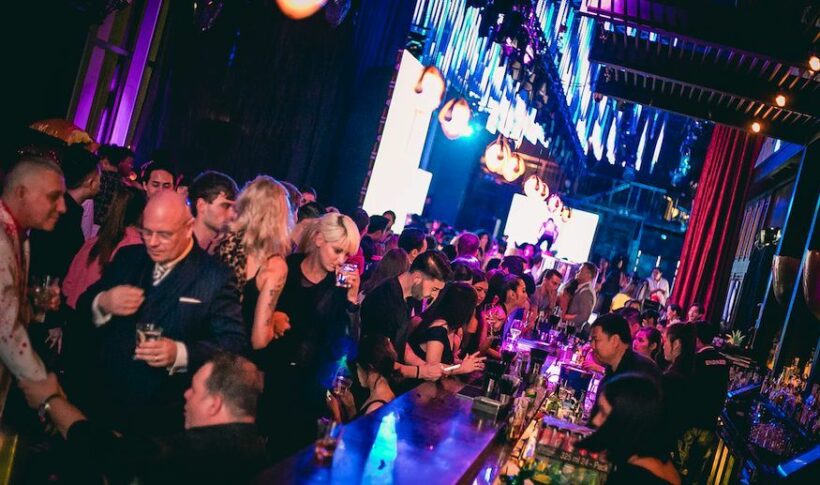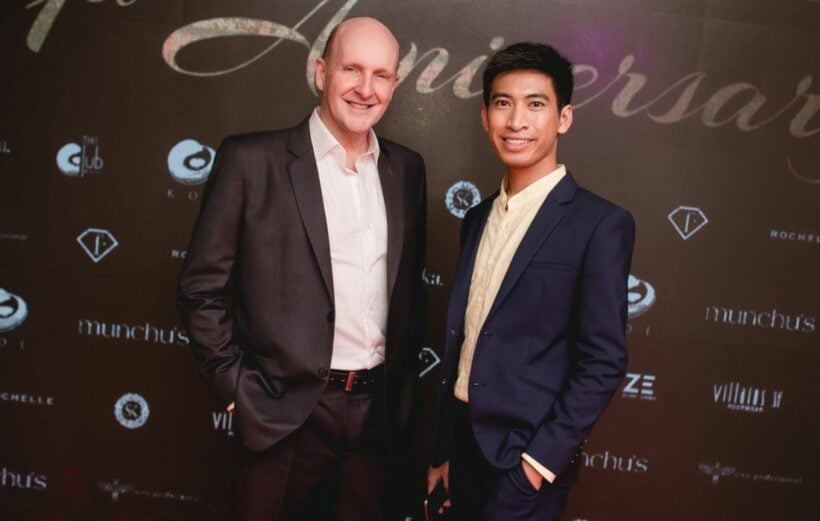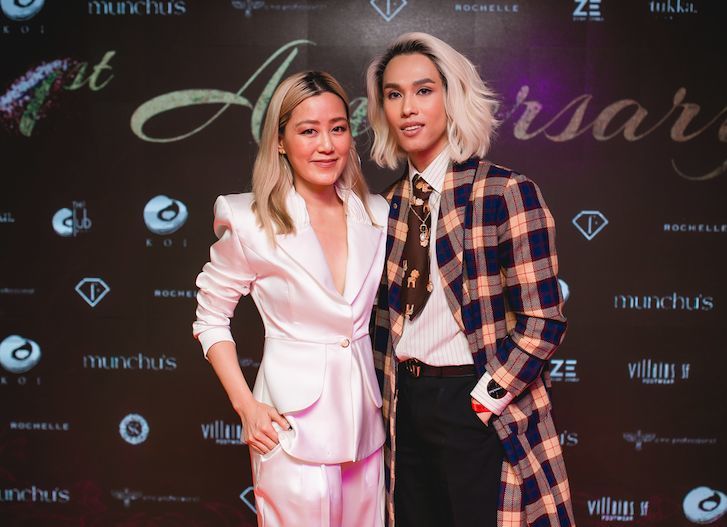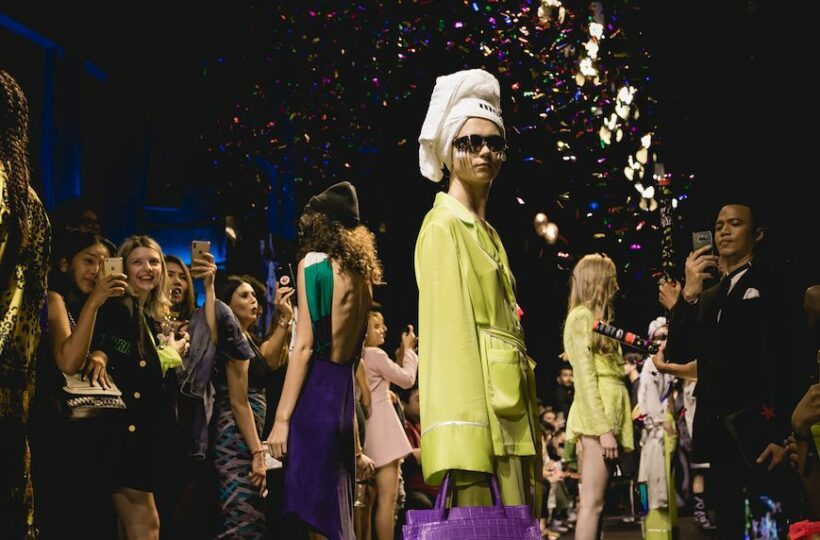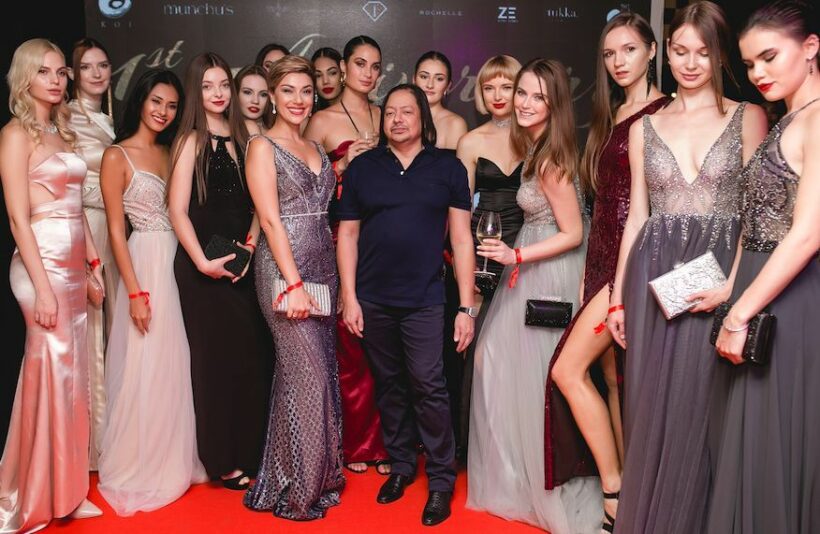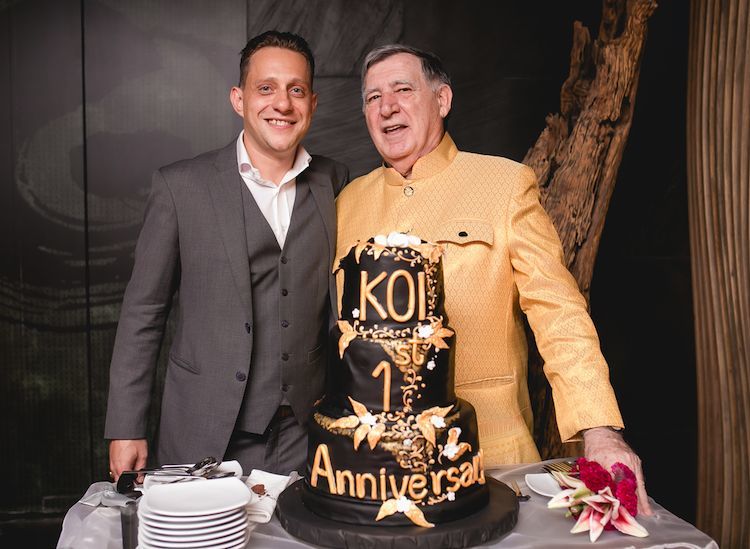 Keep in contact with The Thaiger by following our Facebook page.
Never miss out on future posts by following The Thaiger.
Air pollution in Bangkok expected to get worse due to cold spell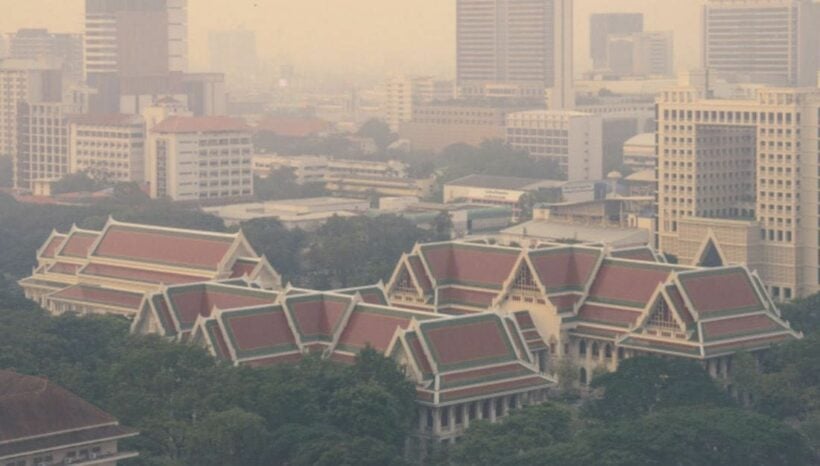 Air pollution in Bangkok is expected to get worse over the next few days as pollutants are getting trapped in the atmosphere thanks to a recent cold spell and a lack of wind to blow the haze away from the city. In response to the unhealthy pollution, The PM's Office permanent secretary says he has asked several ministries to step up efforts in combatting the PM2.5 micron 'dust' particulate that has blanketed the city.
He says, so far, that the issue has been contained so far due to Covid-19 measures which have made many people work from home. But vehicle exhaust fumes, construction sites and burning garbage in open areas is not helping. To add to the problem, the cold spell is creating an "inversion layer" as meteorologists call it, which stops air below it from rising and trapping pollutants.
The secretary says police and other officials are being asked to curb traffic build-ups at intersections as some had seen a sharp increase in dust pollution. Motorists are also being advised to take their cars for routine engine check-ups but some owners are refusing, saying their cars are new and not releasing black smoke. Public transportation vehicles are also being checked for emissions that could further add to the pollution issue in the country's capital.
Meanwhile, PM Prayut has recently asked people to avoid large gatherings out of what he says is "concern" for their health after the recent cold spell from China hit the nation. But, more particularly, he pointed out political gatherings and has also asked everyone to adhere to social distancing and mask wearing to help curb the recent outbreak of Covid-19 that has swept the country in the past couple of months.
The PM has also asked people to be careful when starting bonfires in order to keep warm, which could also contribute to the air pollution issue in Bangkok.
SOURCE: Bangkok Post
Keep in contact with The Thaiger by following our Facebook page.
Never miss out on future posts by following The Thaiger.
Man arrested for allegedly importing millions of fake designer sunglasses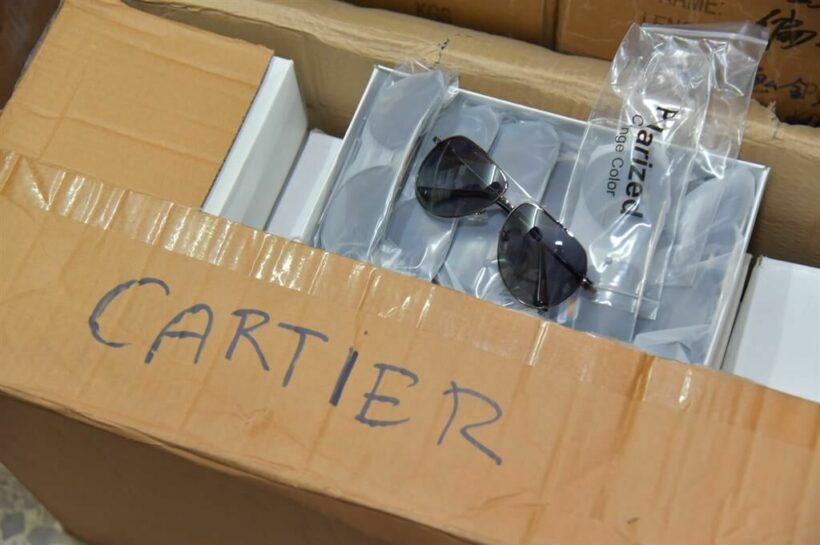 A 42 year old Chinese man was arrested for allegedly importing fake designer sunglasses after police raided 2 locations in Bangkok's Thonburi area and seized 3 million pairs of fake designer sunglasses worth around 300 million baht.
Officers from the Department of Special Investigation raided multiple rooms at the Dao Khanong Condominium and the BMC Dao Khanong Cinema. The department posted photos of the raids showing rooms filled with boxes stacked to the ceiling.
Police say the sunglasses had major designer brand names like Ray Ban, Gucci, Oakley, Chanel, Christian Dior, Dolce & Gabbana, Cartier, Mont Blanc, Marc Jacobs, Armani, Fendi and Versace.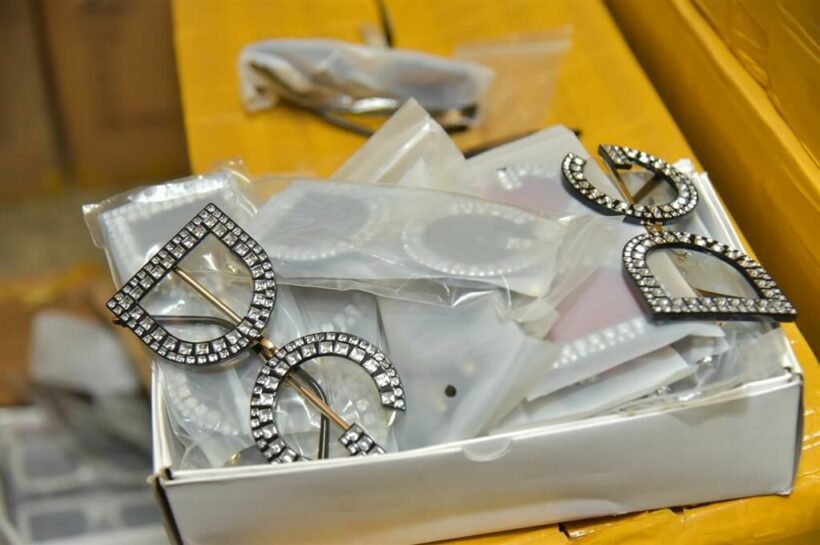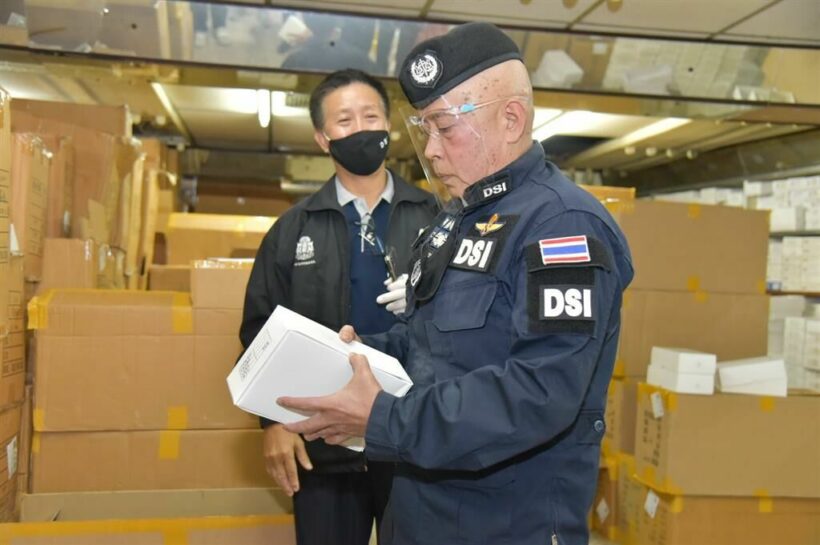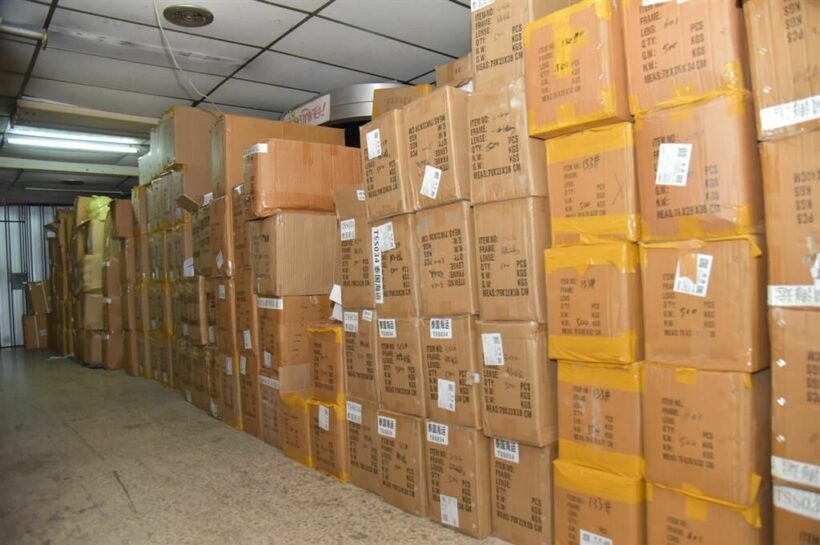 SOURCE: Thai Visa
Catch up with the latest daily "Thailand News Today" here on The Thaiger.
Keep in contact with The Thaiger by following our Facebook page.
Never miss out on future posts by following The Thaiger.
Police shoot and kill man suspected of dealing "K-powdered milk"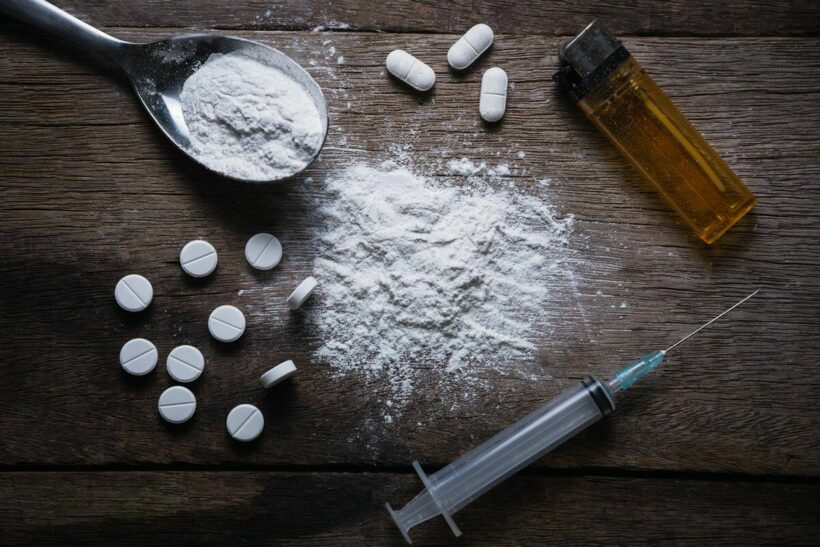 A man suspected of selling the ketamine-based drug cocktail, which is said to be tied to at least 10 deaths in Bangkok, was shot and killed in a shootout with police in Nakhon Pathom, just west of the capital. The narcotic cocktail, known as "K powdered milk," is ketamine laced with methamphetamine, heroin and the anti-anxiety medication diazepam, all crushed up together resembling powdered milk.
Police tracked down 41 year old Wasan Khiaohom yesterday. He was in a pickup truck parked next to another car on a roadside in Nakhon Pathom's Mueang district. As officers moved in to investigate, Wasan, who also went by the name Ple Kampangsaen, got out of a pickup and pulled out a gun, firing shots at the officers. Police fired back, shooting him. Wasan tried to flee the area, but collapsed and died in a wooded area by the road.
Police say they searched Wasan's pockets and found a small bag of "K powdered milk" and 40 ecstasy pills. Police also arrested 2 alleged accomplices who were driving the car and pickup truck.
Police have been cracking down on illicit drugs after 10 people died reportedly after taking the narcotic drug cocktail while others were hospitalised. From January 13 to 18, police arrested 592 people in the drug crackdown. In a series of busts, police say they seized a total of 8,644,825 baht worth of drugs including methamphetamine pills, crystal methamphetamine, cannabis, ketamine, kratom leaves, kratom drink and ecstasy pills.
SOURCE: Bangkok Post
Catch up with the latest daily "Thailand News Today" here on The Thaiger.
Keep in contact with The Thaiger by following our Facebook page.
Never miss out on future posts by following The Thaiger.