Chinese 'red notice' fugitive arrested at Suvarnabhumi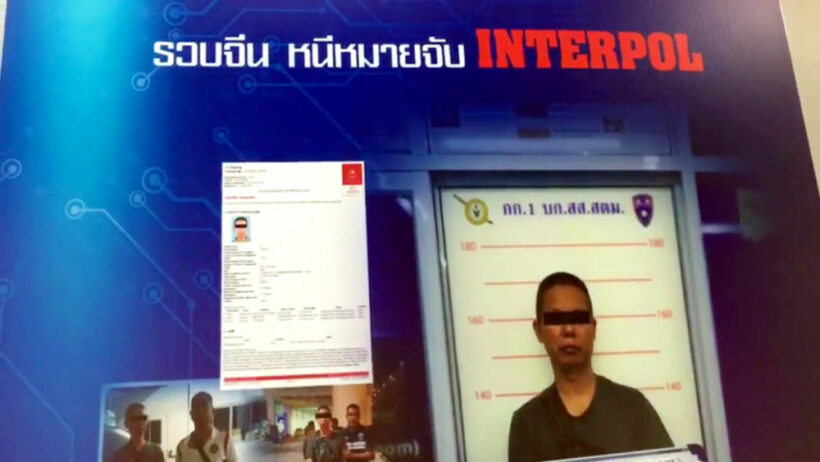 A Chinese fugitive wanted on an Interpol red notice has been arrested at Suvarnabhumi Airport, acting Immigration Police chief Lt Gen Sompong Chingduang said.
48 year old Lu Dayang was arrested on Sunday while trying to fly to Macao. Sompong said the Chinese Embassy informed his staff that Lu was wanted for allegedly smuggling illegal goods into China.
He said Lu entered Thailand back on May 8 on a 15 day tourist visa. The bureau revoked his visa on May 17 and identified his return flight.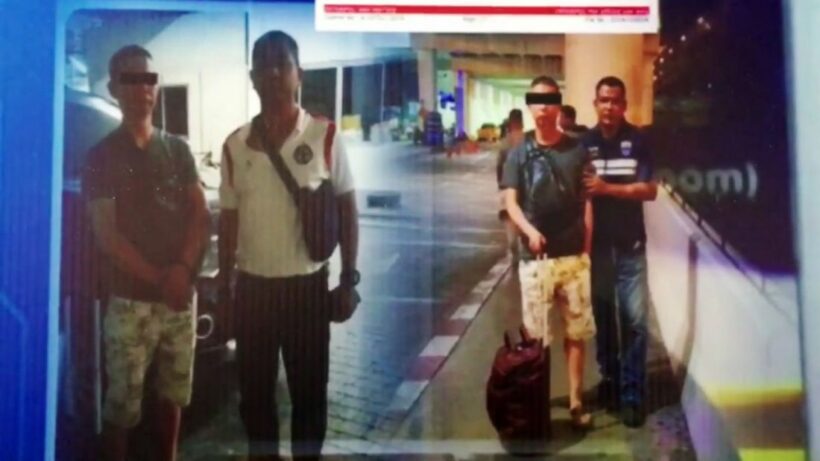 SOURCE: The Nation
Military escort motorcycle rider smashes into Bangkok taxi – VIDEO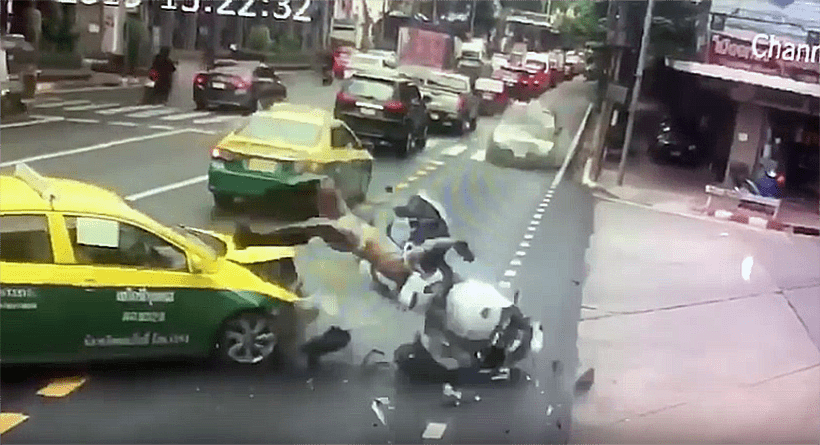 The shocking moment when a military officer on motorbike, escorting a high-ranking Army official travelling in a black Mercedes, collided into a Bangkok taxi, at 1.22pm yesterday. He was an officer with the Military Police.
The Toyota taxi with Bangkok plates was making a right hand turn into the Khet Pom Prap Sattru Phai centre in central Bangkok.
The injured officer was attended to initially by the occupants of the Mercedes riding behind including the dignitary riding in the back, then volunteers from the Ruam Katanyu rescue foundation, before he was taken to a local hospital.
The male taxi driver, who eventually emerged from his damaged taxi, is being questioned by police.
Good news, the man only received minor injuries and headed home after treatment.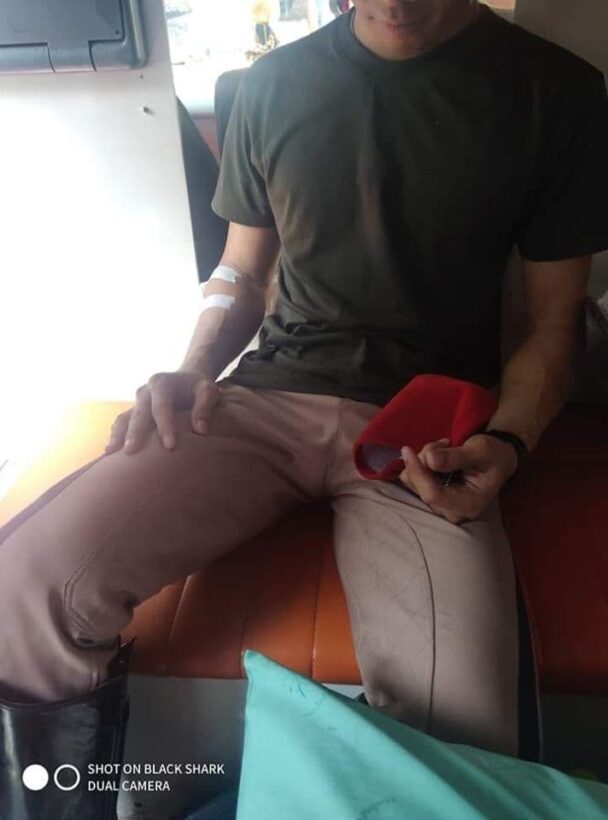 SOURCE: Sanook
Tougher laws and bigger fines for taxi drivers who reject passengers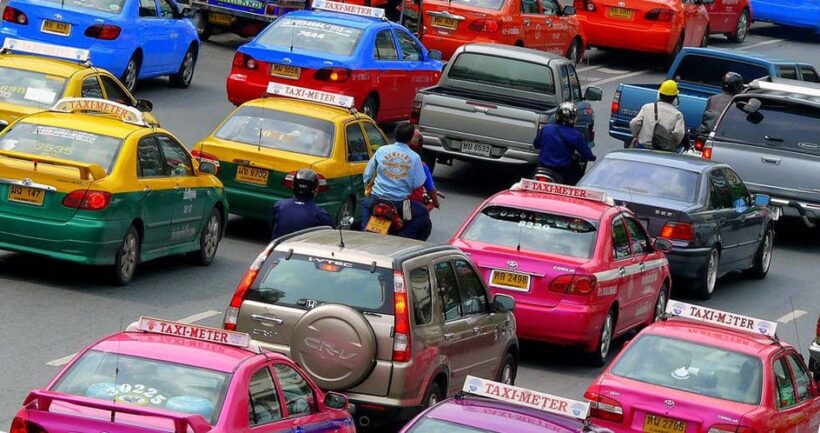 Mai dai! Taxi drivers who say 'no' to passengers will soon be liable to a fine of 5,000 baht. That's up from 2,000 baht. Taxi drivers, especially in Bangkok, are notorious for rejecting fares when the passenger's travel plans doesn't suit the driver's, especially at times near the change of shifts.
The owner of the taxi will now face a fine not exceeding 5,000 baht under a new bill currently being drafted by the Land Transport Department.
Thanee Suebruek, the Land Transport deputy director-general, says that the problem of taxi drivers rejecting passengers accounts for the highest number of complaints filed by passengers.
"Taxi drivers rejecting passengers may indicate that the maximum fine of 2,000 baht under the existing law is too lenient, hence the move to increase the fine to 5,000 baht."
"The increased fine will be on a par with fines for other public transport rule infringements."
Mr. Thanee says the new fines will also empower land transport officials to suspend the license of a taxi driver, who rejects passengers, for between 15-30 days, subject him to a 3 hour lecture on driving etiquette and, if the malpractice is repeated, the driver could have his license suspended from 3-6 months or even revoked.
SOURCE: Thai PBS
Suvarnabhumi's 'fast track' scam exposed – AoT crackdown on Thailand's biggest airport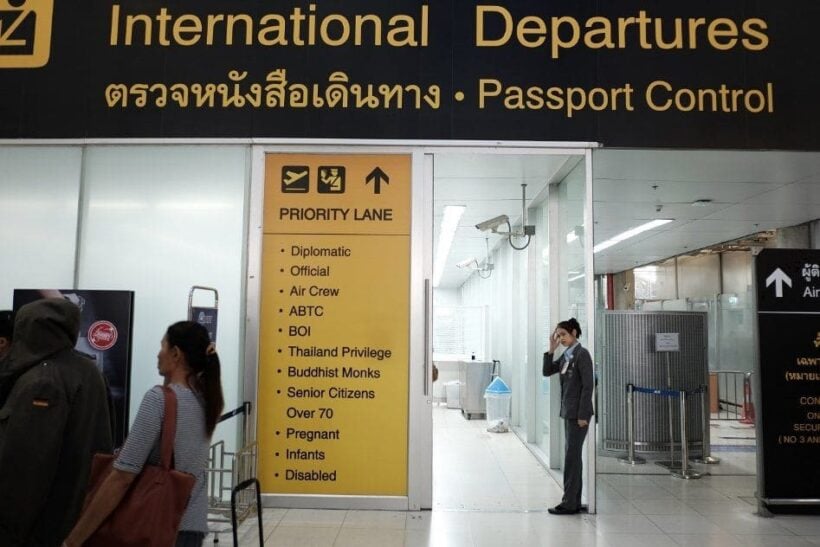 After allegations of massive fraud in the use of Thailand's largest airport's Premium Lanes at immigration, Airports of Thailand (AoT) are cracking down on the use of the so-called 'fast lanes' and the hawkers profiting from the reselling of the service.
Only first and business class passengers, plus passengers with special needs, will be permitted to use the Premium Lane services at Suvarnabhumi International Airport from July 1, according to Manager Online.
The story describes the system as a "major scam" and was netting alleged "airport mafia" amounts totalling millions of baht. The Fast track tickets were also being hawked online on a number of sites checked by The Thaiger today (below).
The so-called 'Fast Track' tickets, sold by Thai Immigration and handled by a company called VFS Global Group, were getting into the hands of tour groups and other people on-selling the tickets with huge mark-ups.
Airports of Thailand's Sutheerawat Suwannawat says that his personnel will be keeping an eye on the use of the Airport's Premium Lanes from July 1 saying that only first and business class passengers and other passengers with special needs will be able to access the fast track lanes from then on. It's also expected that expats on the Elite Visa program will still be able to access premium services at Immigration.
Tickets were being sold to unsuspecting passengers for upwards of 1,000 baht.
SOURCE: Manager Online