Air Asia under fire over racial discrimination at Don Mueang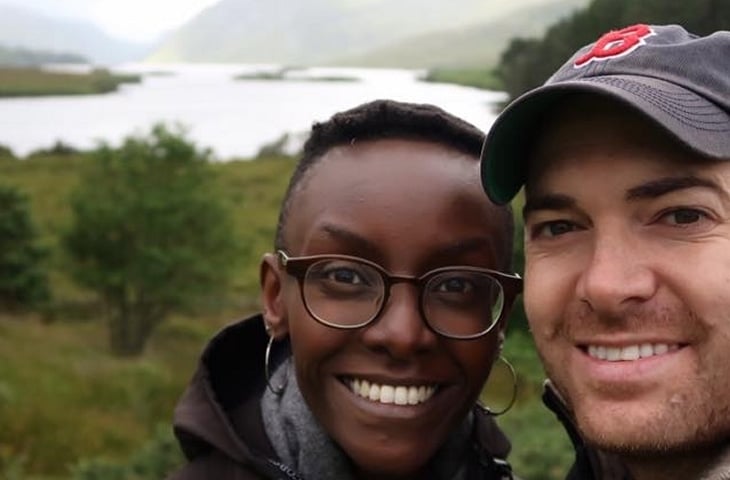 A Bangkok expat has taken to social media to share an open letter to Tony Fernandes, CEO of AirAsia, after facing what he describes as "Racial Discrimination" by airline staff at Don Mueang International Airport in Bangkok.
Philip Culbertson describes in detail how check-in staff questioned his group for an hour, demanding to see US$800 each from his wife and her cousin, both holders of Kenyan passports, for a two day trip to Laos. No cash, no tickets.
After an hour held up at check-in, a manager for the airline spoke with the group and soon relented on Mr Culbertson's wife having to show proof of funds. They then pooled their cash to provide the $800 demanded for Mrs Culbertson's cousin.
In the open letter it is then claimed the manager and her assistant held all three for around 30 minutes scrutinising the cousins passport even after the funds demanded had been provided.
Mr Culbertson describes the incident as "incredibly humiliating" adding "Our holiday was ruined as we were unable to shake the blatant discrimination and hassle that we endured with Air Asia".
Here's the letter….
Racial Discrimination / Profiling – Air Asia Staff
Private Letter/Message have gone unanswered by AirAsia
Open Letter to Tony Fernandes
I write this as a long time Air Asia customer who recently endured a long bout of what appeared to be, racial discrimination from Air Asia staff in Don Meung Airport (Bangkok, TH) on 11 August 2017.
Allow me to begin by stating that I am a contracted employee who works for an organization in Bangkok, Thailand where both my wife and I have resided over the past two years. Both my wife and I are legal residents of Thailand and both my wife and I have permits, and multiple entry stamps (valid through 31 December 2017) in our passports. Based on the work I do, I am very familiar with how the airports and immigration are meant to operate in Thailand, and the treatment we received from Air Asia staff was in no way legal, nor ethically compliant with the standards set. This information is pertinent.
For context, I regularly fly for both business and pleasure throughout the region, approximately twice a month. I have traveled to 61 countries for work and pleasure, and the treatment we endured from Air Asia staff on 11 August 2017, was the worst and most humiliating airlines experience that both my wife, her cousin who was travelling with us, and I have ever endured.
· We booked three round trip tickets from Bangkok – Luang Prabang for a three day weekend holiday on 4 August 2017. Booking Number TR2J2E.
· Flight FD1030 departing Bangkok at 14:30 on 11 August 2017.
· Air Asia customers: Myself, Wife and Cousin
· Arrived at ticket counter on 11 August at approximately 12:05PM
· All passports and visa documents were valid, had proper validity periods, adequate available pages, and onward flight information was available.
· We provided our passports, ticketing information to the Air Asia agent behind the counter at this time as we were near the front of the line.
For the next 60 minutes the ticketing agent refused to provide our tickets to us. Again, both my wife and I have valid immigration documents in both our passports. Her cousin has a multiple entry Thai visa that is valid through till 08 February 2018. The cousin had provided proof of $5,000USD to Thai Immigration in Nairobi, Kenya at the Royal Thai Embassy, upon such proof she was granted a multiple entry visa for Thailand.
The country we were going to tour was Laos (visa on arrival for all nationalities) a country my wife and I have visited three times now, all on Air Asia. The agent disregarded all of our valid documents and proceeded to ask to see how much cash we had on hand to take to Laos? Since when is this ticketing procedure with Air Asia?
He then proceeded to state that both my wife and her cousin must show $800USD each to him before he will issue our tickets. Again, we fly regularly through this airport, and with Air Asia, this was new to me. Also, who carries that kind of cash in 2017 for a two night holiday in Laos? We were beginning to panic as we did not have $1,600USD just sitting in our wallets. He then began demanding he see the cousin's ticket for return to her country of origin (Kenya). She provided him the ticketing information that shows she will depart Thailand on 17 August 2017. He spent a considerable amount of time "researching" the validity of this ticket. We continued to stand there in disbelief for this one hour period, quietly as he rummaged through our passports.
Again, why is Air Asia refusing to issue a ticket to three individuals with valid work permits, and multiple entry visas that are valid through the entirety of 2017 by the Ministry of Immigration (MOI)? I can tell you that my wife and her cousin were the only black people in line and they just so happened to be the only people being asked about onward flights, being told to brandish $1,600USD in cash, and the only people being held up for over an hour.
The agent then told us to go speak to his Manager as he was refusing to issue our tickets. Last I checked, Immigration has the right to enforce certain criteria, but not the airlines at check-in. Airlines do however have the responsibility to ensure passengers have proper visas, and their passports are valid, and in some cases, check for 'onward travel.' All such criteria we met and happily provided. Never once have I been refused my ticket by an airline at the check in counter.
It should also be noted that in accordance to Thai Law, an Immigration officer in some cases can request proof of funds of 10,000Baht ($325) for individuals and 20,000Baht ($650) per family. Not however $800 for an individual, and not by airlines staff. This is a requirement meant to prevent "begpackers" or people who may become destitute in their country, and is enforced in some rare cases on those who are seeking a 'visa on arrival' to that country of station. Not from an airlines staff member wishing to depart the country of question.
Furthermore, if such policies are being instituted by airlines staff, there should be signage that says such and staff should be able to adequately provide this information. Neither such situation occurred, and after checking with our Immigration partners with the Ministry of Interior in Thailand, they further expanded that the onus is not on the airlines, and such practice is unorthodox and 'unheard of'.
We proceeded to the Manager and a young lady, both Air Asia staff. They continued the process of asking to see Ms. Kamau's onward flights, continuously checking the stamps in our passports, and then saying we need to produce $800USD for "each Kenyan". I argued respectively and in a low tone that again, my wife is on a spousal permit in Thailand (as they clearly saw in her passport) and she has a multiple entry stamp in her passport (as they clearly saw multiple times). They finally relented on that, but then demanded her cousin show $800USD cash to spend in Laos (for two days). I asked to see where this is a rule, or what policy is this? They were unable to answer. My wife and her cousin were the only people being held to such rigorous standards, as well over a hundred passengers moved through the line in a fluid manner. Again, my wife and her cousin were the only black people in line being shaken down by your staff, leading one to believe there may be an element of racial profiling.
We spent another thirty minutes with these two staff, who continued to pour over the cousin's very distinguishable multiple entry Thai visa. They continued to "research" her onward flight to Kenya on 17 August, and they continued to say they would not issue our tickets until we showed $800USD. This was incredibly humiliating. They said this must be done with the Kenyan passport. I know for a fact this is not true. My wife (Kenyan passport) and I just flew in and out of Thailand a week prior, as well as a high number of times before this. Never an issue. All three of us were humiliated. They continue to say that if we don't show the money, they will not issue our tickets. Finally, we pulled out all the money we had and laid it on the counter. People walked by and whispered, I saw some Thai people taking photos of us as we laid out our $100 dollar bills, and stacks of Thai baht, trying to come up with a number that equals $800. (see photo).
We were finally able to muster the cash, and your staff stood there diligently counting through our money as crowds watched nearby. After another ten minutes the staff issued our tickets. By this time we were at risk of being late for our boarding gate. After being humiliated by the Air Asia staff we proceeded on. I can safely say that 'traveling while black' with Air Asia was the most humiliating airlines experience of our lives for all three of us. Our holiday was ruined as we were unable to shake the blatant discrimination and hassle that we endured with Air Asia.
What if I chose not to put those extra hundred dollar bills in my wallet that morning? Apparently Air Asia would have refused to issue our tickets, I would have had to eaten the cost of the tickets, lost all our money on our hotel booking and been deprived of a fun weekend in Laos. What policy is it where African passport holders have to walk around with huge sums of cash to prove they can have a ticket to go to Laos for two days, and in such manner that there is no warning or caution of such practice?
On our return trip from Luang Prabang to Bangkok, at the airport in Laos the ticketing agent looked at all of our passports, noted the multiple entry visas and issued our tickets within a period of less than three minutes (I counted). This is what should have happened two days prior in Bangkok.
Mr. Fernandes, in your August 2017 issue of the Air Asia in-flight magazine (Issue 121) you write:
"…rest assured that even while chasing dreams, our promise to you, our valued guest, remains the same – to make flying more affordable and enjoyable for everyone."
Well Mr. Fernandes, you've made it more affordable to fly, however for a Kenyan, flying with Air Asia has been anything but enjoyable. Such incidents I feel should be brought to the attention of those who can institute change from the top, and in 2017, staff should not be singling out races or nationalities to enforce rules or regulations that they have no business enforcing.
I trust you receive this well, and given your reputation and public display of business ethics, I further trust you'll investigate the matter.
PHOTO: Philip Culbertson
Keep in contact with The Thaiger by following our
Facebook page
.


Looking to jettison some items before jetsetting away or chartering a yacht? Look no further than Thaiger Classifieds where you can find and post items, work, property and more for free. Be sure to check out YonderTours for things to do in Thailand and tours across the country.

Read more headlines, reports & breaking news in Thailand. Or catch up on your Thailand news.

Thais go bananas over freak plants in pursuit of lottery numbers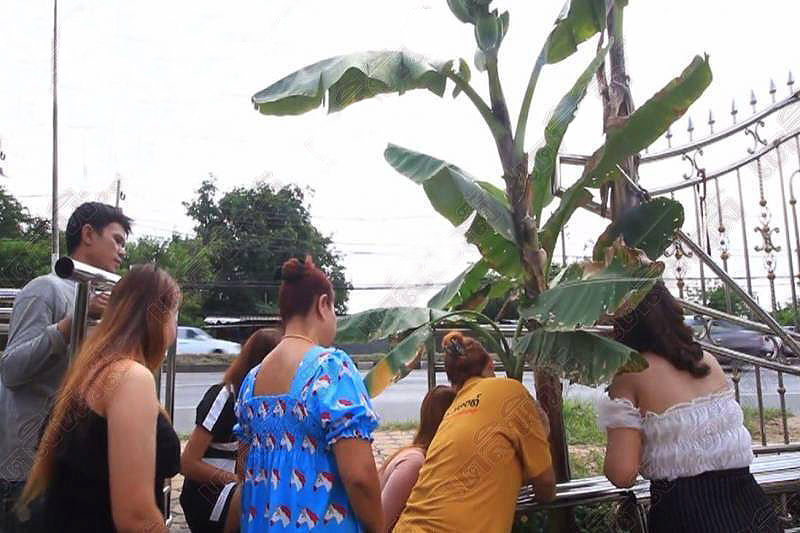 PHOTOS: Daily News
The answers are in the banana leaves.
Thai people LOVE playing the lottery (and gambling generally). In fact they're BANANAS about the twice-monthly lottery (it was drawn again today). Daily News has reported about two unusual banana trees growing in front of a shop in Klong 4 Pathum Thani, just north of Bangkok. The trees did not have blossom and on one plant two bananas were pointing skywards. On another there was a whole bunch pointing up into the sky.
There was a steady stream of the faithful lighting incense, praying and rubbing powder on the trees to get lottery numbers. One group thought '542' was the magic numbers and a path to riches (we're not sure how they came to this conclusion). 53 year old Surachai says the trees had been growing for a few months and that he'd never seen anything like it before.
An unnamed agricultural expert suggested that there was probably something wrong with the banana plants. Trees and malformed animals are a favourite source of inspiration to select numbers for the lottery, as are numbers of houses and vehicles involved in events where people experience "miracle" escapes from danger, or even bizarre accidents.
SOURCE: Daily News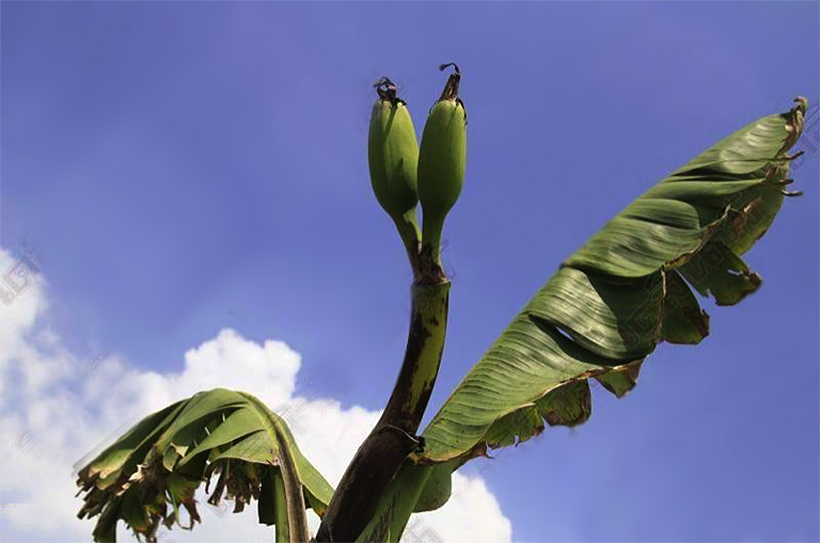 Keep in contact with The Thaiger by following our
Facebook page
.
Clean Up to the Countdown – Crackdown on illegal software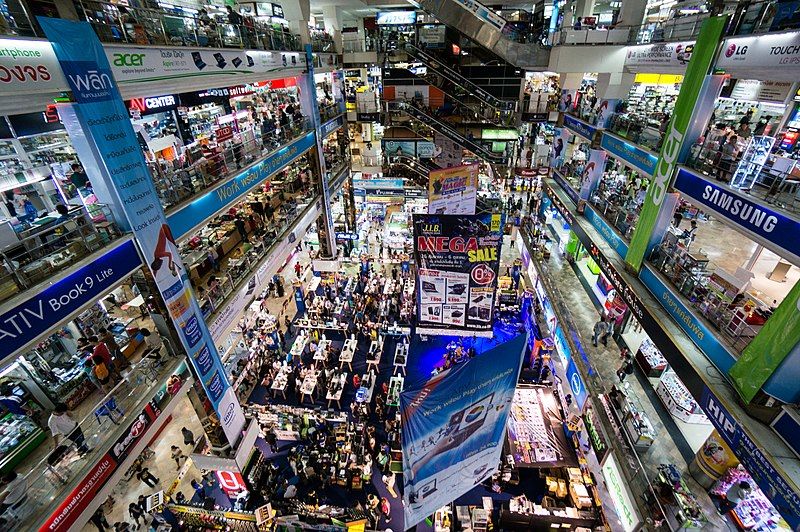 PHOTO: Pantip Plaza, Bangkok
The Clean Up to the Countdown campaign aims to encourage top executives to legalise their corporate software before midnight on December 31, 2019."
BSA The Software Alliance is partnering with Thai police and chief executives on a campaign to crackdown illegal software in the workplace by the end of 2019. Many companies still use illegal, pirated or copied computer software.
This campaign will target 10,000 companies across Thailand that are thought to be using illegal software. This includes corporations in a variety of business sectors, such as manufacturing, construction, banking and finance, engineering, architecture, media, design, IT and healthcare. Many of these companies are known users of software, but lack license agreements from software providers.
The Nation reports that the BSA is working with police to ramp up enforcement against corporations using illegal software and has already helped identify nearly 10,000 companies in 10 provinces suspected of using illegal software.
The Economic Crime Suppression Division wants to see business leaders take a proactive approach to cleaning up their corporate software assets so that they can enter 2020 fully legal and compliant. From now until the end of the year, it will continue to raid companies suspected of not complying with Thai laws protecting software copyright.
While ECD enforces the Thai laws, BSA is contacting thousands of corporate leaders in Thailand to offer guidance and advice in addressing illegal software use in the workplace.
BSA Senior Director Tarun Sawney believes that some CEOs may be aware their company is using illegal software and are wary of investing in genuine software.
"But there are other CEOs whose companies have hundreds or thousands of PCs, who simply may not be aware of the type of software running on their corporation's PCs, and whether it is legal or not."
"BSA wants to help CEOs do the right thing but this requires that CEOs take a hands-on approach to addressing the risk of using illegal software in business operations. Our advice is that CEOs treat the risk of illegal software with the utmost importance. This means being hands-on and proactive. CEOs can and should control this risk factor."
The solution, according to the software industry, includes a better effort by CEOs at self-policing their own use of software by corporations in Thailand. The Clean Up to the Countdown campaign is a part of Legalize and Protect initiative launched earlier this year. So far, the initiative has helped thousands companies in Thailand legalize their software assets and protect data from malware and hackers.
SOURCE: The Nation
Keep in contact with The Thaiger by following our
Facebook page
.
Thai Airways must modify rehabilitation plan to survive: Airline President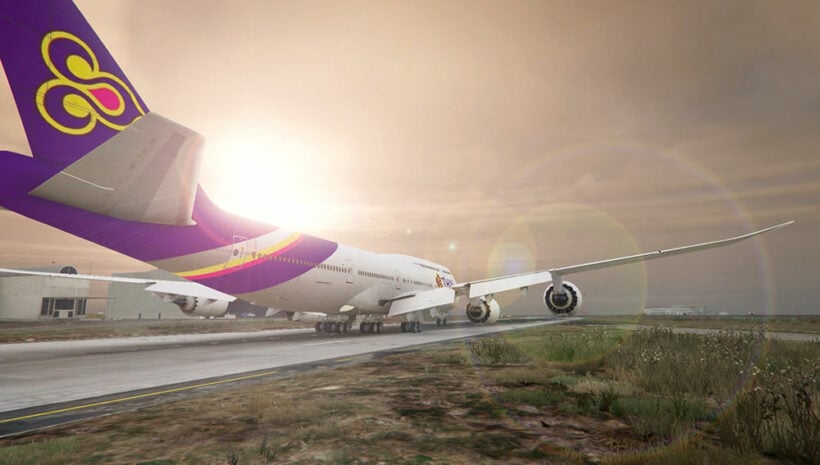 PHOTO: gta5-mods.com
"Thai Airways will have to modify its rehabilitation plans to survive in the face of tight competition." This frank admission by the airline's president Sumet Damrongchaith.
The national carrier is now carrying a total debt of over 2.45 billion baht and losses of more than 20 billion, despite being able to reduce its debts by 48 billion baht over the past five years.
Sumet says the first step will be to restructure the airline's management and finances as well as reconsider its plan to spend 1.5 billion baht on 38 new aircraft. He admits the biggest problem is that Thai Airways has low capital but a high debt-to-equity ratio of eight times.
In order to maintain its competitiveness, the carrier will have to reduce its debts versus assets and boost its working capital with support from the ministries of Transport and Finance. Hence, it plans to borrow approximately 3.2 billion baht in fiscal 2020 in line with the budget limit set by the Office of Public Debt Management.
This loan will be taken to support the airline's investments as well as for its working capital, to update equipment and maintain existing aircraft, but will not be used to repay old debts.
The Nation also reports that the airline is also concerned about maintaining its liquidity because at the end of June this year, its revolving credit line stood at 13.4% of the total revenue forecast for 2019.
Sumet admits that, though the original rehabilitation plan has a set framework, the situation has now changed due to the appreciation of the baht, so in order to achieve goals, the work method has to be redesigned, such as finding a way to procure more passengers.
"We are now in the process of analysing new markets."
Meanwhile, Thai Aiways' board chairman Aek-Niti Nitithan-Praphas says the board is reconsidering plans to procure a new fleet taking into consideration the state of the global and domestic economies as well as the US-China trade war.
"The growth of the tourism industry and the airlines' financial status needs to be reviewed in line with strong competition and routes that are no longer popular. It's better to carefully revise the plan instead of exposing the airline to greater risk. The target should be reduce expenses by 20%."
Meanwhile, Thai Airways aims to boost the sale of tickets, find ways of increasing online shopping of duty-free goods and reducing unnecessary expenses by 10%without affecting the quality of service in the last three months of 2019.
The airline is also negotiating the option of cutting down overtime expenses and is looking into curbing losses incurred by it's semi-budget offshoot Thai Smile by increasing its flying hours to 10.5 hours daily. These steps are expected to help the airline reach breakeven point in the short term.
The airline is also considering long-term goals such roping in more passengers by offering greater benefits to Royal Orchid Plus members, focusing on digital marketing, retiring non-performing assets as well as increasing revenue from related businesses such as kitchens and aircraft repair centres.
SOURCE: The Nation
Keep in contact with The Thaiger by following our
Facebook page
.