Air Asia under fire over racial discrimination at Don Mueang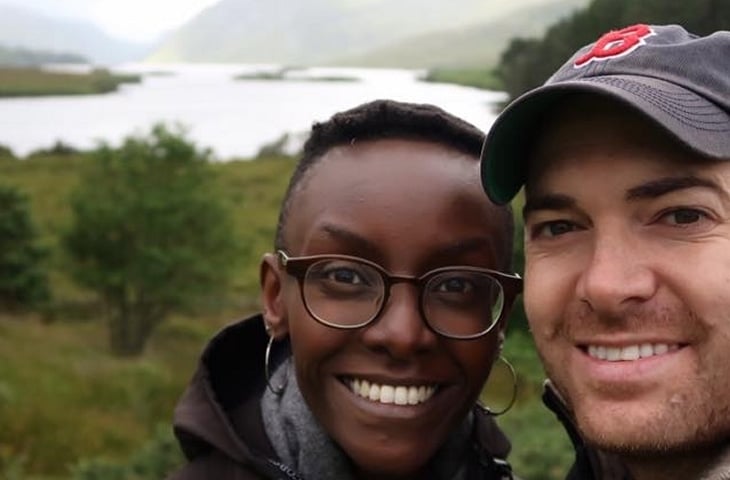 A Bangkok expat has taken to social media to share an open letter to Tony Fernandes, CEO of AirAsia, after facing what he describes as "Racial Discrimination" by airline staff at Don Mueang International Airport in Bangkok.
Philip Culbertson describes in detail how check-in staff questioned his group for an hour, demanding to see US$800 each from his wife and her cousin, both holders of Kenyan passports, for a two day trip to Laos. No cash, no tickets.
After an hour held up at check-in, a manager for the airline spoke with the group and soon relented on Mr Culbertson's wife having to show proof of funds. They then pooled their cash to provide the $800 demanded for Mrs Culbertson's cousin.
In the open letter it is then claimed the manager and her assistant held all three for around 30 minutes scrutinising the cousins passport even after the funds demanded had been provided.
Mr Culbertson describes the incident as "incredibly humiliating" adding "Our holiday was ruined as we were unable to shake the blatant discrimination and hassle that we endured with Air Asia".
Here's the letter….
Racial Discrimination / Profiling – Air Asia Staff
Private Letter/Message have gone unanswered by AirAsia
Open Letter to Tony Fernandes
I write this as a long time Air Asia customer who recently endured a long bout of what appeared to be, racial discrimination from Air Asia staff in Don Meung Airport (Bangkok, TH) on 11 August 2017.
Allow me to begin by stating that I am a contracted employee who works for an organization in Bangkok, Thailand where both my wife and I have resided over the past two years. Both my wife and I are legal residents of Thailand and both my wife and I have permits, and multiple entry stamps (valid through 31 December 2017) in our passports. Based on the work I do, I am very familiar with how the airports and immigration are meant to operate in Thailand, and the treatment we received from Air Asia staff was in no way legal, nor ethically compliant with the standards set. This information is pertinent.
For context, I regularly fly for both business and pleasure throughout the region, approximately twice a month. I have traveled to 61 countries for work and pleasure, and the treatment we endured from Air Asia staff on 11 August 2017, was the worst and most humiliating airlines experience that both my wife, her cousin who was travelling with us, and I have ever endured.
· We booked three round trip tickets from Bangkok – Luang Prabang for a three day weekend holiday on 4 August 2017. Booking Number TR2J2E.
· Flight FD1030 departing Bangkok at 14:30 on 11 August 2017.
· Air Asia customers: Myself, Wife and Cousin
· Arrived at ticket counter on 11 August at approximately 12:05PM
· All passports and visa documents were valid, had proper validity periods, adequate available pages, and onward flight information was available.
· We provided our passports, ticketing information to the Air Asia agent behind the counter at this time as we were near the front of the line.
For the next 60 minutes the ticketing agent refused to provide our tickets to us. Again, both my wife and I have valid immigration documents in both our passports. Her cousin has a multiple entry Thai visa that is valid through till 08 February 2018. The cousin had provided proof of $5,000USD to Thai Immigration in Nairobi, Kenya at the Royal Thai Embassy, upon such proof she was granted a multiple entry visa for Thailand.
The country we were going to tour was Laos (visa on arrival for all nationalities) a country my wife and I have visited three times now, all on Air Asia. The agent disregarded all of our valid documents and proceeded to ask to see how much cash we had on hand to take to Laos? Since when is this ticketing procedure with Air Asia?
He then proceeded to state that both my wife and her cousin must show $800USD each to him before he will issue our tickets. Again, we fly regularly through this airport, and with Air Asia, this was new to me. Also, who carries that kind of cash in 2017 for a two night holiday in Laos? We were beginning to panic as we did not have $1,600USD just sitting in our wallets. He then began demanding he see the cousin's ticket for return to her country of origin (Kenya). She provided him the ticketing information that shows she will depart Thailand on 17 August 2017. He spent a considerable amount of time "researching" the validity of this ticket. We continued to stand there in disbelief for this one hour period, quietly as he rummaged through our passports.
Again, why is Air Asia refusing to issue a ticket to three individuals with valid work permits, and multiple entry visas that are valid through the entirety of 2017 by the Ministry of Immigration (MOI)? I can tell you that my wife and her cousin were the only black people in line and they just so happened to be the only people being asked about onward flights, being told to brandish $1,600USD in cash, and the only people being held up for over an hour.
The agent then told us to go speak to his Manager as he was refusing to issue our tickets. Last I checked, Immigration has the right to enforce certain criteria, but not the airlines at check-in. Airlines do however have the responsibility to ensure passengers have proper visas, and their passports are valid, and in some cases, check for 'onward travel.' All such criteria we met and happily provided. Never once have I been refused my ticket by an airline at the check in counter.
It should also be noted that in accordance to Thai Law, an Immigration officer in some cases can request proof of funds of 10,000Baht ($325) for individuals and 20,000Baht ($650) per family. Not however $800 for an individual, and not by airlines staff. This is a requirement meant to prevent "begpackers" or people who may become destitute in their country, and is enforced in some rare cases on those who are seeking a 'visa on arrival' to that country of station. Not from an airlines staff member wishing to depart the country of question.
Furthermore, if such policies are being instituted by airlines staff, there should be signage that says such and staff should be able to adequately provide this information. Neither such situation occurred, and after checking with our Immigration partners with the Ministry of Interior in Thailand, they further expanded that the onus is not on the airlines, and such practice is unorthodox and 'unheard of'.
We proceeded to the Manager and a young lady, both Air Asia staff. They continued the process of asking to see Ms. Kamau's onward flights, continuously checking the stamps in our passports, and then saying we need to produce $800USD for "each Kenyan". I argued respectively and in a low tone that again, my wife is on a spousal permit in Thailand (as they clearly saw in her passport) and she has a multiple entry stamp in her passport (as they clearly saw multiple times). They finally relented on that, but then demanded her cousin show $800USD cash to spend in Laos (for two days). I asked to see where this is a rule, or what policy is this? They were unable to answer. My wife and her cousin were the only people being held to such rigorous standards, as well over a hundred passengers moved through the line in a fluid manner. Again, my wife and her cousin were the only black people in line being shaken down by your staff, leading one to believe there may be an element of racial profiling.
We spent another thirty minutes with these two staff, who continued to pour over the cousin's very distinguishable multiple entry Thai visa. They continued to "research" her onward flight to Kenya on 17 August, and they continued to say they would not issue our tickets until we showed $800USD. This was incredibly humiliating. They said this must be done with the Kenyan passport. I know for a fact this is not true. My wife (Kenyan passport) and I just flew in and out of Thailand a week prior, as well as a high number of times before this. Never an issue. All three of us were humiliated. They continue to say that if we don't show the money, they will not issue our tickets. Finally, we pulled out all the money we had and laid it on the counter. People walked by and whispered, I saw some Thai people taking photos of us as we laid out our $100 dollar bills, and stacks of Thai baht, trying to come up with a number that equals $800. (see photo).
We were finally able to muster the cash, and your staff stood there diligently counting through our money as crowds watched nearby. After another ten minutes the staff issued our tickets. By this time we were at risk of being late for our boarding gate. After being humiliated by the Air Asia staff we proceeded on. I can safely say that 'traveling while black' with Air Asia was the most humiliating airlines experience of our lives for all three of us. Our holiday was ruined as we were unable to shake the blatant discrimination and hassle that we endured with Air Asia.
What if I chose not to put those extra hundred dollar bills in my wallet that morning? Apparently Air Asia would have refused to issue our tickets, I would have had to eaten the cost of the tickets, lost all our money on our hotel booking and been deprived of a fun weekend in Laos. What policy is it where African passport holders have to walk around with huge sums of cash to prove they can have a ticket to go to Laos for two days, and in such manner that there is no warning or caution of such practice?
On our return trip from Luang Prabang to Bangkok, at the airport in Laos the ticketing agent looked at all of our passports, noted the multiple entry visas and issued our tickets within a period of less than three minutes (I counted). This is what should have happened two days prior in Bangkok.
Mr. Fernandes, in your August 2017 issue of the Air Asia in-flight magazine (Issue 121) you write:
"…rest assured that even while chasing dreams, our promise to you, our valued guest, remains the same – to make flying more affordable and enjoyable for everyone."
Well Mr. Fernandes, you've made it more affordable to fly, however for a Kenyan, flying with Air Asia has been anything but enjoyable. Such incidents I feel should be brought to the attention of those who can institute change from the top, and in 2017, staff should not be singling out races or nationalities to enforce rules or regulations that they have no business enforcing.
I trust you receive this well, and given your reputation and public display of business ethics, I further trust you'll investigate the matter.
PHOTO: Philip Culbertson
Keep in contact with The Thaiger by following our
Facebook page
.
Never miss out on future posts by
following The Thaiger
.
Burmese child contracted Covid-19 while crossing the border, report says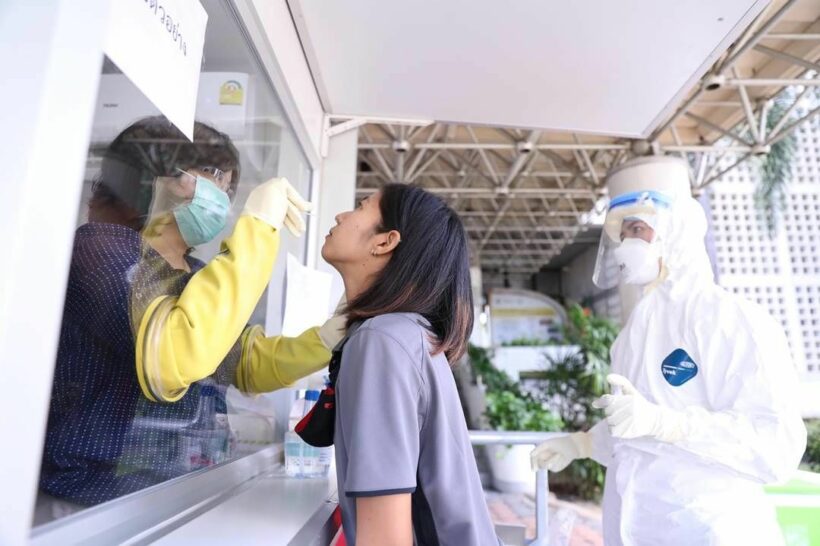 The 2 year old Burmese child, who tested positive for Covid-19 after leaving Thailand, may have contracted the virus while travelling from Thailand to Myanmar, according to a report from Thailand's Ministry of Public Health Disease Control Department.
The department says they suspect the child was exposed to the virus while crossing the border from the Mae Sot border district in Tak to Myanmar's Myawaddy town. The child's parents worked in Ayutthaya and quit their jobs last month. The department says the toddler probably contracted the virus around September 4 to September 10 while the family was travelling.
The family crossed natural, unofficial passageways into Myanmar. The news website Xinhua says it was an "apparent intent to evade anti-pandemic measures at the Mae Sot border checkpoint."
Those in Thailand who came in close contact with the family tested negative for the virus. 146 people who worked with the family at Ayutthaya migrant worker camps all tested negative for Covid-19. Those in close contact with the family in the Nakhon Ratchasima province, where the parents worked prior to Ayutthaya, tested negative as well. 2,635 people in Mae Sot tested negative for Covid-19.
Health officials are still investigating 2 apparent local transmissions of Covid-19. Earlier this month, a Bangkok DJ tested positive for Covid-19, breaking Thailand's 100 day streak without a local transmission. The DJ tested positive for G strain of the virus, a more infectious strain that is typically found in imported cases detected during state quarantine rather than local transmissions. Health officials do not know where the DJ contracted the virus.
A Uzbek football player for the Buriram United team recently tested positive for Covid-19. He was asymptomatic and tested negative for the virus multiple times during quarantine after he arrived to Thailand. Although it seems like a local transmission, some health officials speculate the virus has a longer incubation period than 14 days.
SOURCE:Xinhua
Keep in contact with The Thaiger by following our
Facebook page
.
Never miss out on future posts by
following The Thaiger
.
Thailand News Today | Amnesty finishes, protest round-up | September 21, 2020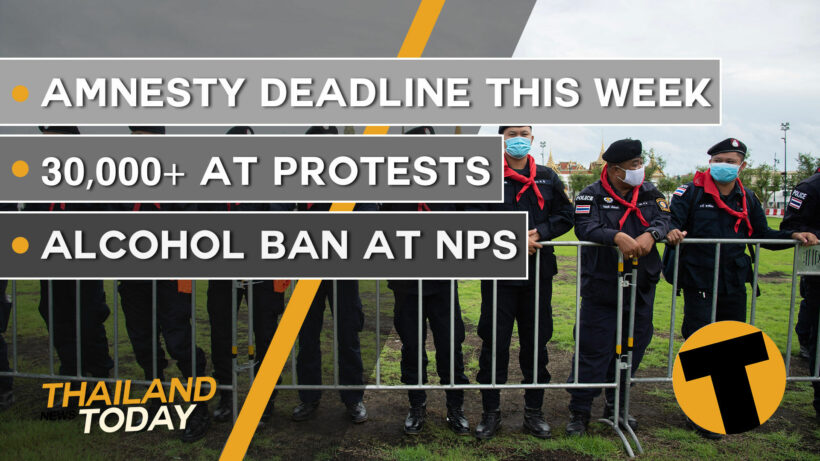 Daily video news about Thailand with Tim Newton
Get a visa or go to jail.
Thai Immigration Tourists, and anyone else with a lapsed visa, ha ve only 5 days to renew their visa or they could get arrested. The current visa amnesty ends on September 26 and there isn't going to be another sudden announcement for another grace period, according to immigration officials. Those who overstay will face arrest and be deported back to their home countries. Immigration officials estimate there are more than 150,000 foreign nationals who need to have their tourist visas renewed. Immigration officials said today that people without a valid visa after September 26 could face jail.
"Overstaying the tourist visa is punishable by both a jail term and fine under the Immigration Act."
Some foreigners who arrived on tourist visas earlier in the year have been in Thailand since late March when the Thai borders closed and many international flights were cancelled due to the world coronavirus pandemic. The visa amnesty was renewed twice since many people were unable to their home countries, but now the amnesty is coming to an end this Saturday.
There were hopes that the end of the visa amnesty could co-incide with the introduction of the new Special Tourist Visa so that those either unable to leave, due to lack of flights or problems returning to their home countries, could 'roll over' onto the new 90 day visas. But that has not been announced at this stage and remains just wishful thinking. The best thing you can do, if you don't currently have a valid visa to stay in Thailand, is urgently contact your embassy, make an appointment online at your nearest Immigration office, or speak to a professional visa agent. But, be warned, there are plenty of scammers posting official looking urgent posts in social media offering to issue you with a visa so you can stay in Thailand. Do your homework before spending money with any visa agent.
Weekend protest rallies draw 30,000 people but no formal response
Protesters gathered from early Saturday morning at the Thammasat Tha Prachan campus. Although officially denied permission to hold their protest on the Campus grounds, the demonstrators stormed the campus's gates, without resistance from onlooking police or security officials. By the afternoon the crowd had reached some 30,000 people, less than the 50,000 expected but a lot more than the 15,000 expected by government officials in the lead up to the Saturday rally. Largely peaceful the protesters sat in the wet season drizzle to listen to speeches and performances before marching together to the adjacent royal parade grounds of Sanam Luang. Here the protest continued under the watchful eye of police, all unarmed, who barricaded off sensitive areas of the historic parade grounds and access to the Grand Palace.
The protest continued into the night and punctuated the themes of political freedom, new Democratic elections, the dissolution of the Thai parliament and, controversially, reforms to the country's revered monarchy. On Sunday morning there was a symbolic placement of a brass plaque to commemorate the event, seen as a replacement to a similar plaque that commemorated the Siam Revolution in 1932 that mysteriously vanished in 2017. The protesters then marched to the Privy Council to officially hand over a copy of their 10 point manifesto.
Meanwhile, 45,000 books – a collection of speeches and poems by some of the protest leaders – were seized in a nearby Bangkok house. The books were to be handed out to protesters. 5 people were arrested at the time.
Alcohol banned at national parks after complaints of trash and drunk tourists Alcohol is now banned at national parks after tourists allegedly got drunk at a waterfall and others left a load of trash by their campsite. Just last week, trash left at a campsite at Khao Yai National Park was boxed up in a parcel and sent back to the campers. Other tourists were allegedly drunk and making a lot of noise at the Namtok Samlan National Park, Varawut says. He says both groups of tourists face charges for their actions.
• Alcohol is banned at national parks for the time being
• Loud noise is not allowed after 9pm and noise must be stopped at 10pm
• When renting a tent, tourists must provide identification, address and phone number
Keep in contact with The Thaiger by following our
Facebook page
.
Never miss out on future posts by
following The Thaiger
.
MP files complaint against 3 opposition MPs for allegedly joining the protest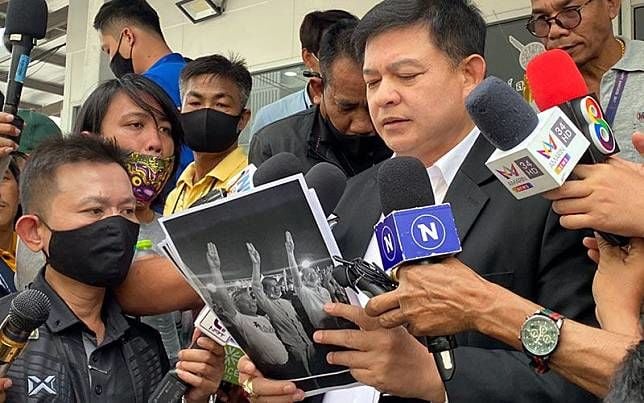 A member of parliament filed a complaint against 3 opposition MPs for allegedly joining the weekend's pro-democracy protest where activists demanded reform of the Thai Monarchy. He's also putting together a legal team aimed at dissolving the members' 3 opposition parties.
Palang Pracharat MP Sira Jenjakha says he has a photo of the 3 members raising their hands in a 3 finger salute, a symbol of resistance against the military run government. He says the protest was illegal, and the location, the Royal Field next to the Grand Palace, is off limits to unauthorised people.
He filed the complaint with the Chanasongkhram police against Mongkolkit Suksintharanont, of the Thai Civilized Party, Peerawit Ruangluedolapark, of the Thai Rak Thai Party and Nattha Boonchai-insawat of the Kao Klai Party.
A legal team assigned by Sira will collect evidence and file a petition with the Constitutional Court calling on the dissolution of the 3 opposition parties: Thai Civilized Party, Thai Rak Thai Party and Kao Klai Party.
He says he also plans to ask the House Speaker to investigate the 3 members to determine if they breached the parliament's ethical conduct.
SOURCE: Thai PBS
Keep in contact with The Thaiger by following our
Facebook page
.
Never miss out on future posts by
following The Thaiger
.