A mid June summit in Singapore – The Trump/Kim meeting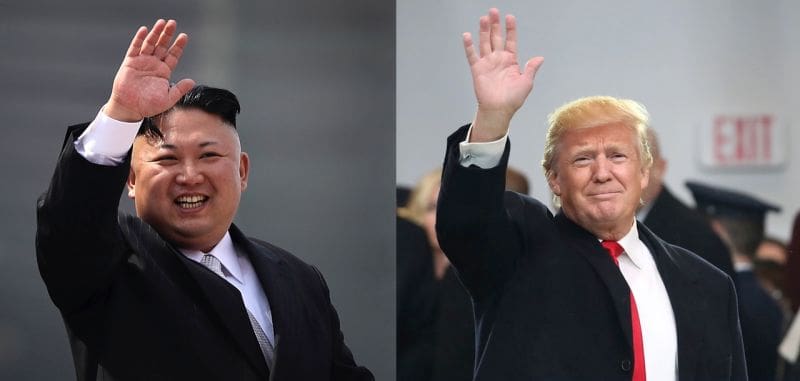 Mid June. Singapore. That's the latest betting for the proposed meeting between North Korea's Dear Leader Kim Jong Un and the US Dear Leader President Donald Trump.
Many Asian nations have put up their hands to host the historic summit with Thailand being a favourite a few weeks ago, citing it's long term relationship with the US, neutrality over the ongoing North Korean politics, security, ease of media coverage and great photo opportunities.
Who wouldn't love to see President Kim Jong Un and President Trump dressed up as the cast from the popular soap opera "Bupphesaniwat" (Love Destiny)"?
But this week the 'most likely' location is Singapore in mid-June, according to South Korea's largest newspaper.
Citing diplomatic sources in Washington, the Chosun Ilbo is reporting that Singapore is deemed the 'strongest' candidate to host the summit, although there is still a possibility that Trump "who likes dramatic effects" would choose Panmunjom in the Demilitarised Zine at the last minute.
In its front page report, the Korean language paper also said the meeting will most likely be held in the third week of June (9-15), after Trump visits Canada for the G-7 summit on June 8-9.
Trump announced on Friday that a date and venue has been set for his meeting with Mr Kim.
"We'll be announcing it soon," he told reporters as he left the White House for a trip to Texas, without elaborating.
The two leaders are expected to discuss the denuclearisation of North Korea during their meeting, which comes weeks after Kim Travelled to the truce village of Panmunjom located in the North-South border to meet South Korean President Moon Jae In.
Kim reportedly wanted to meet in Pyongyang, but was later persuaded to travel to Mongolia, a country which has diplomatic ties with both the US and North Korea and is accessible by rail so Kim can travel there in his bulletproof train.
European countries Sweden and Switzerland have both offered to host the summit, but were ruled out due to distance from Pyongyang.
South-east Asian countries Indonesia and Thailand have also expressed willingness to play host.US officials reportedly prefer Singapore, which is well known for its security.
"Singapore's neutrality is a draw for both (US and North Korea). Public security is not a worry. Both Pyongyang and Washington have embassies here. The US is also favourable towards a location with prestige and glamour.
"Singapore's Prime Minister Lee Hsien Loong, however, said on April 28 that the city state has not received any formal invitations or request to host the summit. Meanwhile, the White House said that President Trump will host his South Korean counterpart Moon Jae In for talks at the White House on May 22.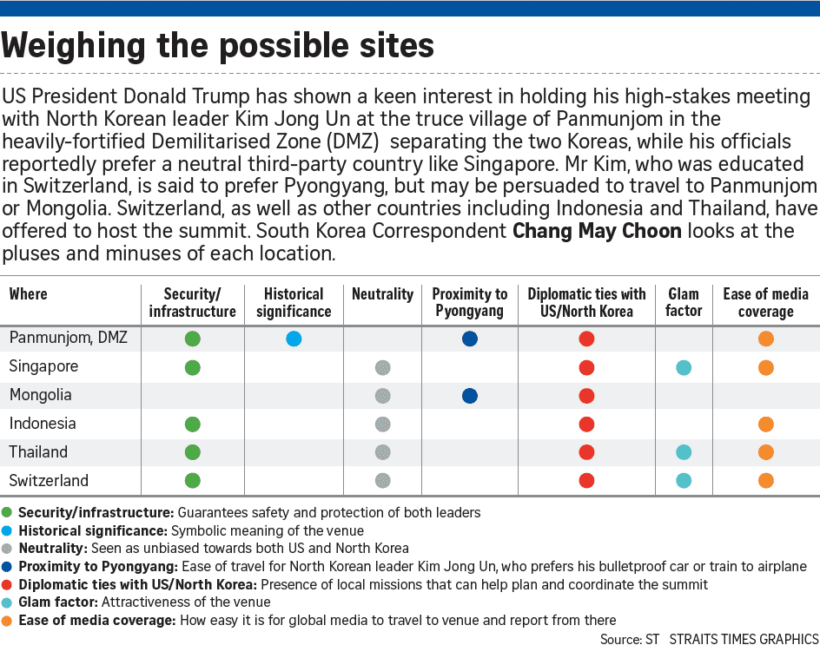 SOURCES: The Straits Times, The Thaiger, The Nation
Thailand's sponsorship market grew 19% – 2018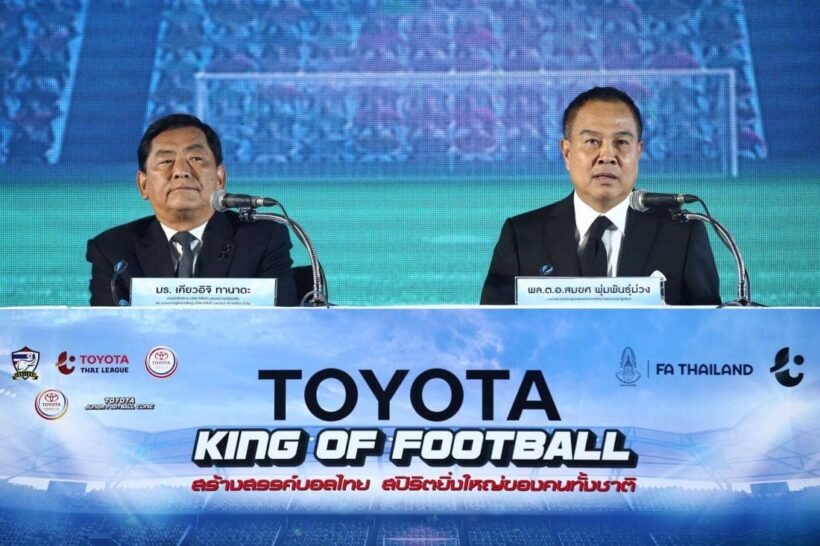 ASN (Asia Sponsorship News) has just released its Sponsorship Market Overview for Thailand 2018. Local agencies have had their say on the performance of the Southeast Asian sponsorship marketplace.
2018 was a robust year for Thailand's Sponsorship market, growing 19% year-on-year to US$223.4 million (2017's total investment was US$188.2 million) and making grounds on reaching its previous (outlier) market peak of US$247.8 million in 2015. Since 2015, the market had been creeping backwards to a recent low of US$187.2 million.
General market health -in GDP terms – for Thailand was generally positive. In November last year, the country forecast a slightly reduced GDP forecast in the mid-4% range for itself for the year.
Back to the Sponsorship market and the leading spending brands are as follows; the Top 10 includes the usual major players, but also some newcomers since ASN last analysed the market in 2016…
| | |
| --- | --- |
| 2018 | (US$) |
| Toyota |  11,749,000 |
| Chang |  10,347,050 |
| PTT Petroleum |  7,372,000 |
| Singha |  6,935,525 |
| PTT Group |  5,573,000 |
| Tourism Authority of Thailand |  5,532,000 |
| Thai Beverage Plc |  5,173,050 |
| Adidas |  5,075,000 |
| Pepsi |  5,065,000 |
| Carabao |  4,389,000 |
These 10 brands contributed almost 30% of the total investment in this Southeast Asian market.
In terms of the movers and shakers within the Top 10, versus 2016…
Toyota was 4th spending US$6.8 million
Chang was 1st with US$14.4 million
AIA was 2nd, Its dramatic fall caused by the cessation of its Thai Umbrella Football Club partnership, with the FAT, in 2017
Carabao and Adidas are newcomers for 2018
Then there are the broader market dynamics that moved the needle – across the various ways to slice ASN's market data:
Platforms: Motorsports and Multi-sports outperformed (+98% and +103% respectively); while platform leaders Football (US$90 million in 2018) and Athletics (US$32 million) gained a healthy 23% and 15% respectively
Categories: Two of the Top 10 categories – Petrochemicals and Conglomerates – dipped into their budgets significantly in 2018 (+119% and +590% (!) respectively)
Genres*: Unsurprisingly, Content was the biggest mover with a 114% uplift. Events, the perennial Genre leader, gained 33% as well
Commenting on the market movements is eponymous Founder of Paul Poole (South East Asia) Company,  a marketing consultancy specialising in commercial sponsorship in Thailand says, "The 19% year-on-year increase in Sponsorship spending in 2018 is testament to a strong industry."
"To see big brands and organisations such as AIA, King Power, Sports Authority of Thailand (SAT), Honda and Siam Cement Group falling off the list is somewhat of a surprise given their visibility in the marketplace and their sponsorship history."
"However, it is refreshing to see new additions to the list such as Adidas. It speaks of a dynamic and ever-changing market."
"Sponsorships have the potential to reach beyond short-term sales to build a brand's identity. Brand strength contributes 60 to 80% to overall sales, making this benefit critical for sustained, long-term sales growth."
Poole is convinced consistency is key to building brand awareness and companies like Toyota and Adidas are good examples of companies pushing through content on all platforms, especially social media.
Since brand ambassadors are now typically anyone sharing content – especially online via video content – brands are getting leverage from the increasing use of social media platforms across the world. And Thailand is one of the most gluttonous consumers of online content!
So the Thai market is in good health: let's see if 2019 can sustain the growth.
To read more of the report click HERE.
Chinese tourists spend big during Chinese New Year holiday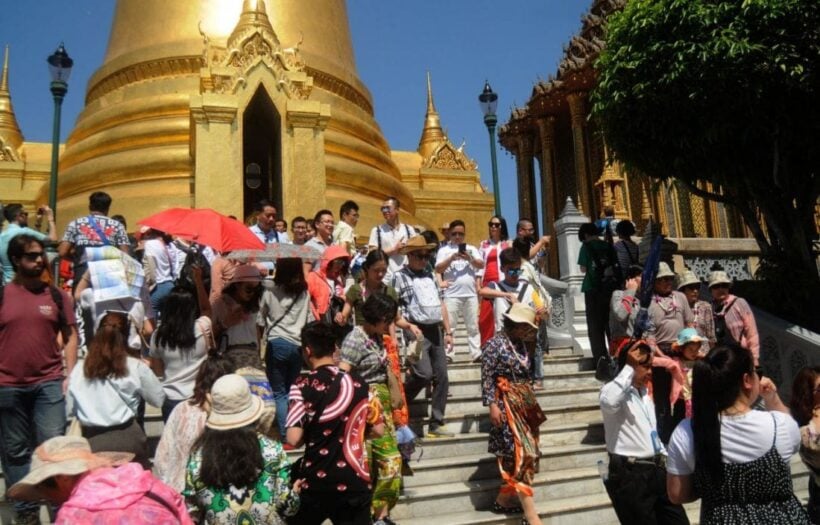 Spending by Chinese tourists during the Chinese New Year holiday around the world was the highest in Thailand.
Alipay, a leading digital payment platform offered by Ant Financial, an affiliate of Alibaba Group has done the sums. The transactions were recorded between February 4-10, and data drawn from the 54 international markets where Alipay is accepted.
The number of transactions in Thailand ranked second worldwide after Hong Kong, and topped the list in Southeast Asia with an average spending of 1,646 yuan (7,650 baht).
The high spending was put down to convenience stores and duty-free shops accepting Alipay and offering special promotions for Alipay users.
King Power Duty Free recorded a 50 per cent increase in transactions thanks to discounts for Alipay users, while transactions at convenience stores also rose by 38 per cent due to their "Alipay corner".
Chinese visitors are also now able to get tax refunds at 7-Eleven branches in the capital.
Chinese spenders, although spending less time per holiday, spend more per person, per day than other tourist demographics entering the country.
Read a previous story about tourist spending patterns HERE.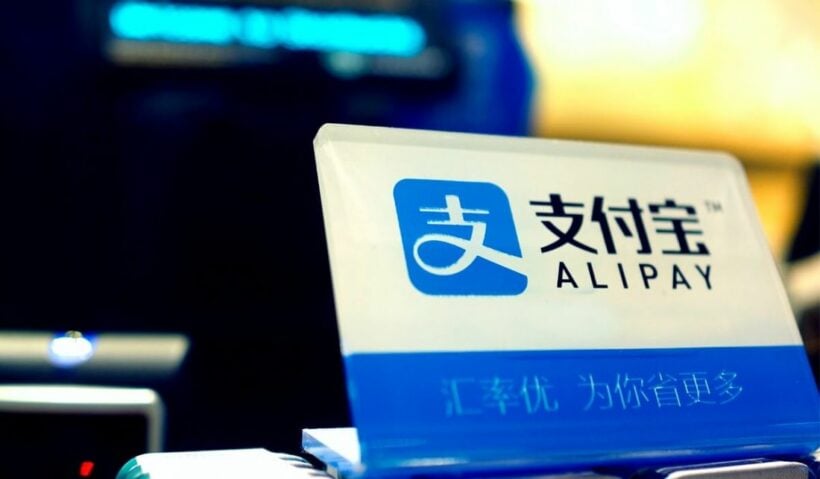 Chronically ill man jumps to his death from Bangkok apartment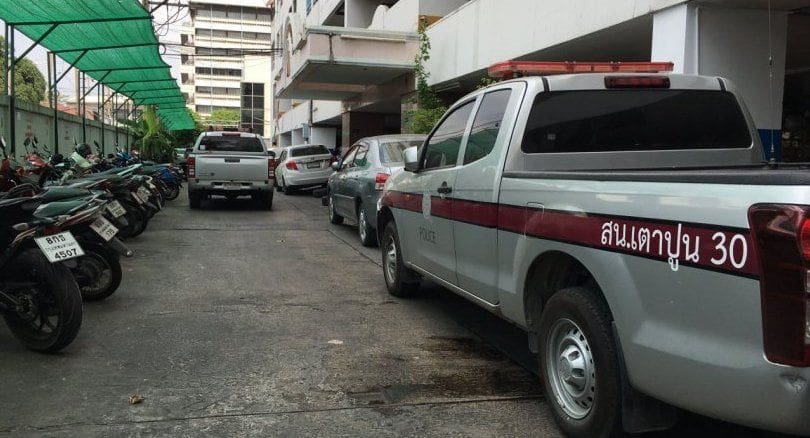 by The Nation
A 66 year old man who lived alone and suffered from chronic ailments has been found dead outside a 15 floor apartment building in Bangkok's Bang Sue district.
It is believed he committed suicide by jumping from the rooftop this morning.
Taopoon police were alerted at 11am that Charn Wanngern died after he fell to the ground in front of the entrance to Building A of Taopoon Mansion.
Police found a suicide note in the man's room on the 15th floor. No foul play is suspected in the man's death.
The note also had the mobile phone number of his close friend. Police called him and learned from the friend that Charn used to own a cabaret troupe in Silom and he recently fell and had been suffering from chronic aliments since.
Charn needed to see a doctor regularly and the friend had to take him to his hospital as he lived alone. The friend said he had a schedule to take Charn to see his doctor this Friday.
Police said Charn's room was on the west side but he fell from the east side of the building so he likely went up to the roof and jumped down.
SOURCE: The Nation