73% of Thais are buying online – Experian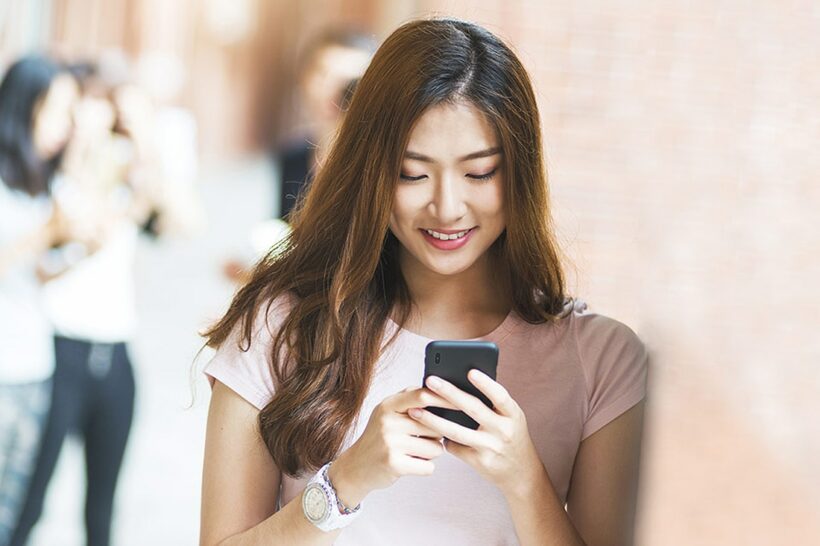 Three quarters of Thai consumers are making online purchases, with Beauty and Fashion, and Electronics being the top categories. However, as consumers continue to look towards convenience, fraud exposure will likely increase – these are the findings of the Digital Consumer Insights 2018 by the world's leading information services company Experian, co-authored with leading ICT market research and advisory firm IDC.
The Digital Consumer Insights 2018 report is based on a consumer survey across ten APAC markets including Australia, China, Hong Kong, India, Indonesia, Japan, New Zealand, Singapore, Thailand and Vietnam. It looks at how businesses fare in fraud management, through their customers' eyes and is a complementary report to the Fraud Management Insights 2017 report which looked at fraud management through the eyes of enterprises.
The report found that there was an interplay between convenience and fraud. With the growth of convenient interaction and transaction platforms such as frictionless payments, and a continuous goal to provide better and seamless customer experiences, opportunities for fraud increases.
"Thailand's e-commerce market is rapidly growing, with 73% of respondents having made online purchases," said Dev Dhiman, Managing Director, Southeast Asia and Emerging Markets, Experian Asia Pacific.
"However, fraud rates are also high, with an average of 19% of Thais having experienced fraud across various e-commerce and services segments, and more than half of our respondents (51%) intending to switch service providers when fraud occurs."

Dev Dhiman, Managing Director, Southeast Asia and Emerging Markets, Experian Asia Pacific
"Unfortunately, the reality is that greater digital convenience is linked to higher fraud exposure. However we also found that greater fraud exposure may lead to consumers being more likely to adopt convenient security measures like biometrics – which will allow businesses to ensure a seamless customer experience while managing fraud."
While the Thai government has begun pushing out biometrics registration (e.g. fingerprinting, facial and voice recognition) nationwide for sim card signups to combat electronic fraud and enhance mobile banking security, only 15% of respondents in Thailand indicated they were willing to adopt biometrics in commercial applications. Thais rank fourth in their willingness to adopt biometrics, after the other developing economies of India, China, and Vietnam.
The Vicious Cycle of Fraud Response: Managing the Fraud Response Cycle and Negating Business Risks
The research found that mismanagement of fraud response results in two different types of losses for companies, due to differing reactions from consumers which are based on their risk attitudes and perceptions. The report identified two groups of consumers, the Digital Voyagers and the Digital Pragmatists. Digital Voyagers dominate in mobile-led, emerging economies and they are more convenience-driven and less risk-averse. On the other end of the spectrum are Digital Pragmatists who tend to come from mature economies and are more cautious and concerned about security.
"Understanding the difference between Digital Voyagers and Digital Pragmatists is important for companies as they react differently to fraud," said Dhiman
"In the case of Digital Voyager centric countries, like Thailand, companies may face escalating fraud costs as digital consumption continues and companies absorb fraud losses to retain customers. In Digital Pragmatist centric countries like Hong Kong, people are more likely to avoid digital transactions in fear of fraud and this results in a loss of digital revenue for businesses."
Consumer's Willingness to Share Data
One of the ways companies can help protect against fraud is to have high quality information about their consumers so that they are able to properly verify transactions. When asked, 51% of Thais are willing to have their personal data shared with businesses specifically for better fraud detection.
Consumers are also selective in the information they share with companies, with 3.8% of Thais saying that they have provided inaccurate information to avoid disclosing personal data. This is lower than the APAC average of 5%. Thais are also the most likely in the region to supply inaccurate information to companies, with 35% having made mistakes in basic personal details like addresses, phone numbers and names, 25% having made mistakes in providing highly guarded personal information like payment details, and 30% having given wrong information relating to their age, gender, income and education level.
"Across the region, we found that there is a trust gap between people and organisations," said Dhiman.
"Consumers are submitting inaccurate data or purposely omitting important information to companies. This, unfortunately, results in it being more difficult for businesses to identify their customers online and fight fraud effectively. With the acceleration of the digital economy, fraud challenges will only grow and companies must ensure they leverage the right technologies and solutions to address the complexities of the digital age."
To download Digital Consumer Insights 2018, please visit HERE.

Keep in contact with The Thaiger by following our Facebook page.
Never miss out on future posts by following The Thaiger.
Governments & old media versus social media – who will win? | VIDEO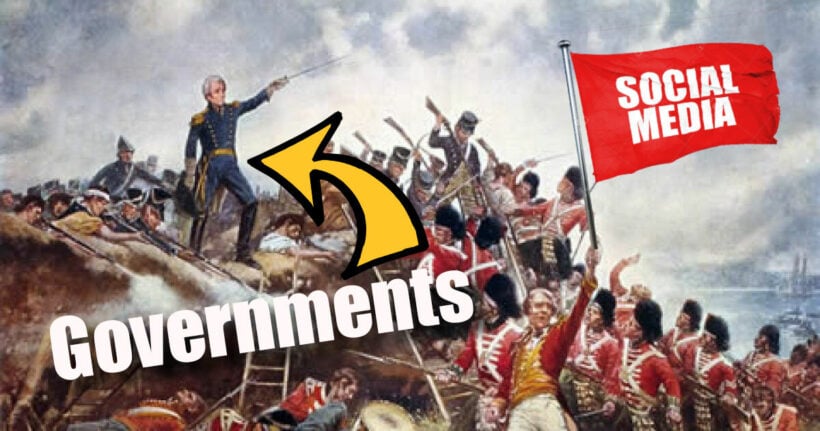 We look at the recent changes made by the Australian and Indian governments to except control over the world's biggest social media platforms. India has issued strict new rules for Facebook, Twitter and other social media platforms just weeks after the Indian government attempted to pressure Twitter to take down social media accounts it deemed, well, anti social. There is now an open battle between the rise of social media platforms and the governments and 'old' media that have been able to maintain a certain level of control over the 'message' for the last century. Who will win?
The rules require any social media company to create three roles within India… a "compliance officer" who ensures they follow local laws; a "grievance officer" who addresses complaints from Indian social media users; and a "contact person" who can actually be contacted by lawyers and other aggrieved Indian parties… 24/7.
The democratisation of the news model, with social media as its catalyst, will continue to baffle traditional media and governments who used to enjoy a level of control over what stories get told. The battles of Google and Facebook, with the governments of India and Australia will be followed in plenty of other countries as well.
At the root of all discussions will be the difference between what governments THINK social media is all about and the reality about how quickly the media landscape has changed. You'll get to read about it first, on a social media platform… probably on the screen you're watching this news story right now.
Keep in contact with The Thaiger by following our Facebook page.
Never miss out on future posts by following The Thaiger.
Myanmar's representative to UN urges strong action against military after increasing violence against protesters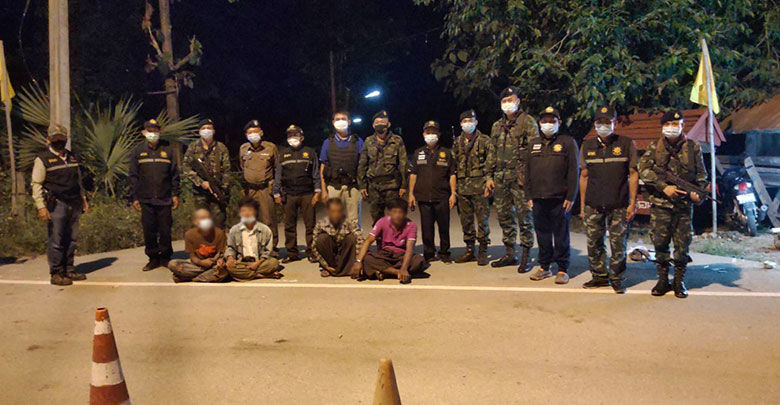 A representative to the UN for Myanmar is urging the "strongest action" to be used against the military after it has used increasing amounts of violence against anti‐coup protesters. The latest round in violence occurred as riot police violently broke up peaceful protesters, arresting over 100 people in 3 major Myanmar cities.
Kyaw Moe Tun made the appeal to the UN General Assembly in New York asking for the international community to end the junta's rule in his country, while displaying the 3 finger salute that has been adopted from the Hunger Games as a symbol of resistance from anti‐coup supporters.
"We need… the strongest possible action from the international community to immediately end the military coup, to stop oppressing the innocent people, to return the state power to the people, and to restore the democracy."
Former UN ambassador for the US, Samantha Power, also tweeted her support for the movement.
"It's impossible to overstate the risks that #Myanmar UN ambassador Kyaw Moe Tun just took in the UN General Assembly."
UN envoy to Myanmar, Christine Schraner Burgener, also agreed saying the use of lethal force against protesters was "unacceptable."
So far, at least 5 people have been killed since the overthrow, which has seen police open fire on protesters. Thandar Cho, a street food vendor, says she saw police point their guns in a threatening manner towards apartments during the rallies.
"They beat young protesters with rods and cursed them while doing it."
A Japanese journalist, Yuki Kitazumi, was also allegedly arrested according to a Facebook post by his assistant, Linn Nyan Htun, during the crackdown.
He "was beaten on the head by baton but he was wearing a helmet."
The military has justified the coup by alleging that the 2020 November democratic elections, which saw Aung San Suu Kyi's National League for Democracy elected by landslide, were fraudulent.
Suu Kyi was arrested, along with other leaders, and is now facing 2 charges of illegally posessing walkie-talkies in her home and for breaking Covid-19 rules. But her lawyer, Khing Maung Zaw, is concerned as he has still not made contact with her, saying it is dire to get her permission for him to represent her in court.
"It's very important to get her signed power of attorney before the hearing starts on March 1 because we won't be allowed to act as her defence counsels if we cannot file (it)."
"Then Daw Aung San Suu Kyi will be rid of her right of fair trial without a legal counsel."
SOURCE: The Phuket News
Keep in contact with The Thaiger by following our Facebook page.
Never miss out on future posts by following The Thaiger.
PM Prayut postponing Covid‐19 vaccination citing paperwork issues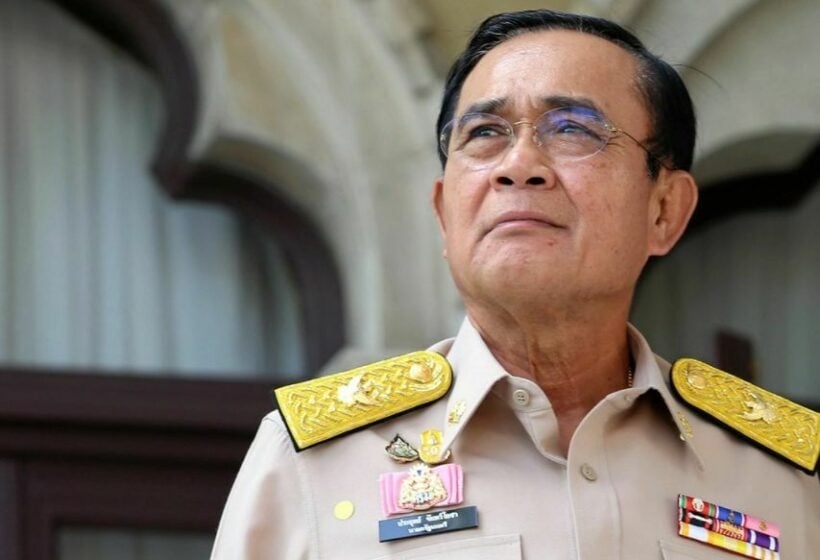 Thailand's PM Prayut Chan-o-cha is postponing his inaugural Covid‐19 vaccination citing paperwork issues with the AstraZeneca vaccine shipment. According to Khaosod English, the vaccine shipment was sent to Thailand last Wednesday from South Korea, but was missing the additional required paperwork.
Prayut was supposed to receive the vaccine tomorrow, but the highly‐publicised event will not be happening. According to Khaosod English, an official at the Secretariat of the Prime Minister has also confirmed the news of the postponement without citing a reason.
Although the Sinovac vaccine is also being administered in Thailand, healthcare officials say Prayut is too old to receive it as its age limit is 60. Prayut is 66 years old, which is well over the oldest age that can receive the vaccine.
The Sinovac vaccine drive is set to commence on Monday, 2 weeks behind schedule. Those frontline health workers, hospitality workers and vulnerable groups will receive the vaccines first.
Meanwhile, Phuket is waiting for the green lightto start administering vaccines and has already held a vaccine administration rehearsal overseen by Phuket Vice Governor Pichet Panapong along with other health officials.
Pichet says the first vaccine round of 4,000 doses should arrive early in March, with the 2nd and 3rd set of doses, 16,000 and 48,000 respectively, to arrive in April and May.
The government pandemic center reported 72 new confirmed infections on Friday, after first only reporting 45 new cases. 37 of those cases were locally-transmitted, and one 6 year old Thai girl returning from the UK was found to have tested positive for the virus. Samut Sakhon, again, reported over half of the new cases yesterday, as it remains the epicentre of Thailand's second wave of the coronavirus outbreak.
The total virus tally in Thailand sits at 25,764, with 83 fatalities. The Centre for Covid-19 Situation Administration has not yet announced the amount of new cases for today.
There is no word yet on when PM Prayut will be rescheduled to receive the AstraZeneca vaccine.
SOURCE: Khaosod English
Keep in contact with The Thaiger by following our Facebook page.
Never miss out on future posts by following The Thaiger.