73% of Thais are buying online – Experian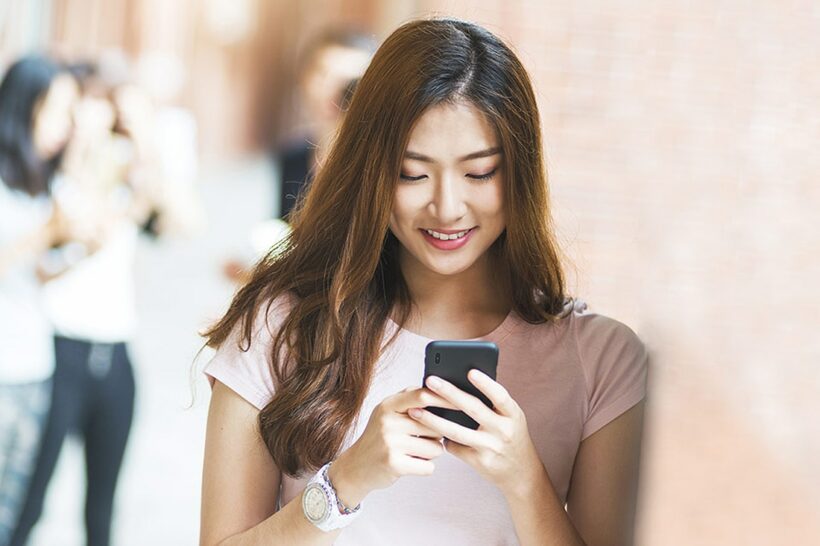 Three quarters of Thai consumers are making online purchases, with Beauty and Fashion, and Electronics being the top categories. However, as consumers continue to look towards convenience, fraud exposure will likely increase – these are the findings of the Digital Consumer Insights 2018 by the world's leading information services company Experian, co-authored with leading ICT market research and advisory firm IDC.
The Digital Consumer Insights 2018 report is based on a consumer survey across ten APAC markets including Australia, China, Hong Kong, India, Indonesia, Japan, New Zealand, Singapore, Thailand and Vietnam. It looks at how businesses fare in fraud management, through their customers' eyes and is a complementary report to the Fraud Management Insights 2017 report which looked at fraud management through the eyes of enterprises.
The report found that there was an interplay between convenience and fraud. With the growth of convenient interaction and transaction platforms such as frictionless payments, and a continuous goal to provide better and seamless customer experiences, opportunities for fraud increases.
"Thailand's e-commerce market is rapidly growing, with 73% of respondents having made online purchases," said Dev Dhiman, Managing Director, Southeast Asia and Emerging Markets, Experian Asia Pacific.
"However, fraud rates are also high, with an average of 19% of Thais having experienced fraud across various e-commerce and services segments, and more than half of our respondents (51%) intending to switch service providers when fraud occurs."


Dev Dhiman, Managing Director, Southeast Asia and Emerging Markets, Experian Asia Pacific
"Unfortunately, the reality is that greater digital convenience is linked to higher fraud exposure. However we also found that greater fraud exposure may lead to consumers being more likely to adopt convenient security measures like biometrics – which will allow businesses to ensure a seamless customer experience while managing fraud."
While the Thai government has begun pushing out biometrics registration (e.g. fingerprinting, facial and voice recognition) nationwide for sim card signups to combat electronic fraud and enhance mobile banking security, only 15% of respondents in Thailand indicated they were willing to adopt biometrics in commercial applications. Thais rank fourth in their willingness to adopt biometrics, after the other developing economies of India, China, and Vietnam.
The Vicious Cycle of Fraud Response: Managing the Fraud Response Cycle and Negating Business Risks
The research found that mismanagement of fraud response results in two different types of losses for companies, due to differing reactions from consumers which are based on their risk attitudes and perceptions. The report identified two groups of consumers, the Digital Voyagers and the Digital Pragmatists. Digital Voyagers dominate in mobile-led, emerging economies and they are more convenience-driven and less risk-averse. On the other end of the spectrum are Digital Pragmatists who tend to come from mature economies and are more cautious and concerned about security.
"Understanding the difference between Digital Voyagers and Digital Pragmatists is important for companies as they react differently to fraud," said Dhiman
"In the case of Digital Voyager centric countries, like Thailand, companies may face escalating fraud costs as digital consumption continues and companies absorb fraud losses to retain customers. In Digital Pragmatist centric countries like Hong Kong, people are more likely to avoid digital transactions in fear of fraud and this results in a loss of digital revenue for businesses."
Consumer's Willingness to Share Data
One of the ways companies can help protect against fraud is to have high quality information about their consumers so that they are able to properly verify transactions. When asked, 51% of Thais are willing to have their personal data shared with businesses specifically for better fraud detection.
Consumers are also selective in the information they share with companies, with 3.8% of Thais saying that they have provided inaccurate information to avoid disclosing personal data. This is lower than the APAC average of 5%. Thais are also the most likely in the region to supply inaccurate information to companies, with 35% having made mistakes in basic personal details like addresses, phone numbers and names, 25% having made mistakes in providing highly guarded personal information like payment details, and 30% having given wrong information relating to their age, gender, income and education level.
"Across the region, we found that there is a trust gap between people and organisations," said Dhiman.
"Consumers are submitting inaccurate data or purposely omitting important information to companies. This, unfortunately, results in it being more difficult for businesses to identify their customers online and fight fraud effectively. With the acceleration of the digital economy, fraud challenges will only grow and companies must ensure they leverage the right technologies and solutions to address the complexities of the digital age."
To download Digital Consumer Insights 2018, please visit HERE.


Woman stages an accident and lies to police about gold theft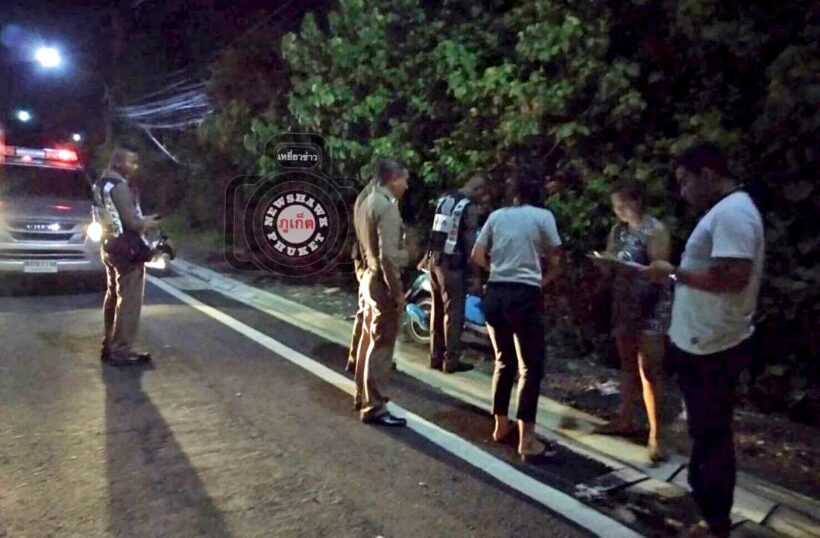 PHOTOS: Newshawk Phuket
A woman has confessed to lying to police about two thieves that snatched her gold necklace and bracelet on Sakdidet Road in Wichit.
On Tuesday, 'Newshawk Phuket' reported that two thieves snatched the gold necklace and bracelet weighing around 30g of gold, worth 40,000 baht, on Sakdidet Road in Wichit.
Patrol police arrived at the scene to assist the woman and investigate her claims.
Yesterday, Phuket City Police say that the woman, 25 year old Rattana Kraiwan from Songkhla, had been taken to the Phuket City Police Station for questioning.
Rattana hadn't filed an official report to police and she eventually admitted to police that she made the story up.
Police say she's admitted to staging the fall off her motorbike into a ditch nearby and pawning off the two gold items, which belonged to her husband, to pay for her personal debts. She said she was afraid that her husband would be angry so she made the story up.
Rattana has promised to police that she will not do things like this again. It is unclear if police pressed any charges or just closed the case with a warning.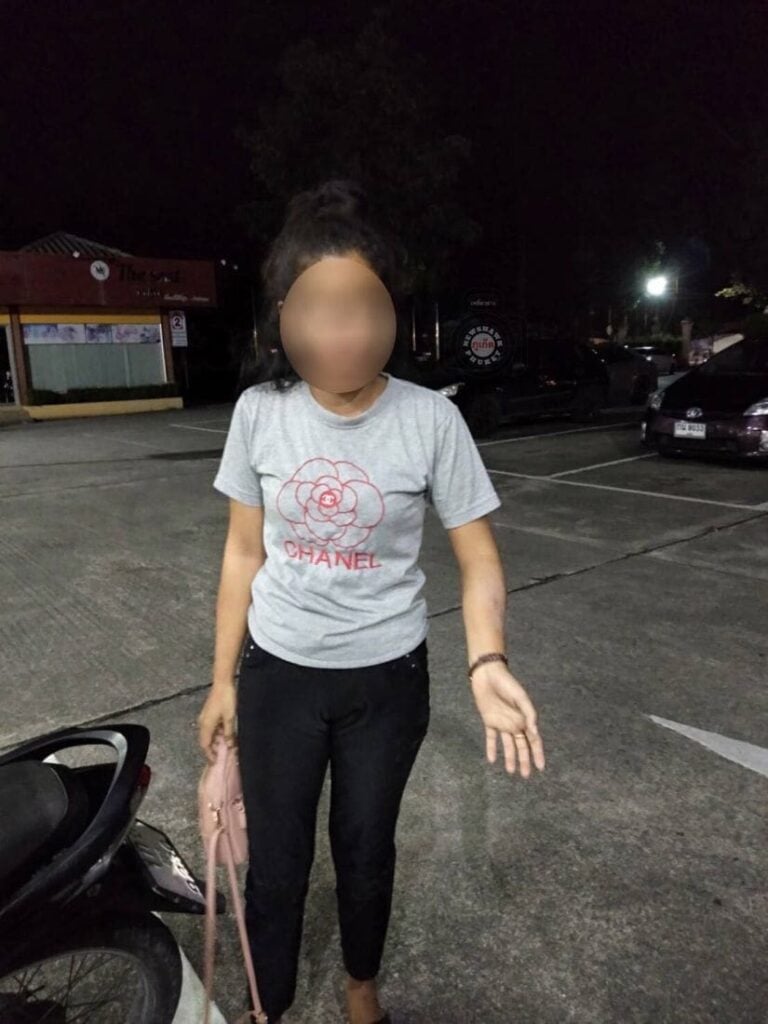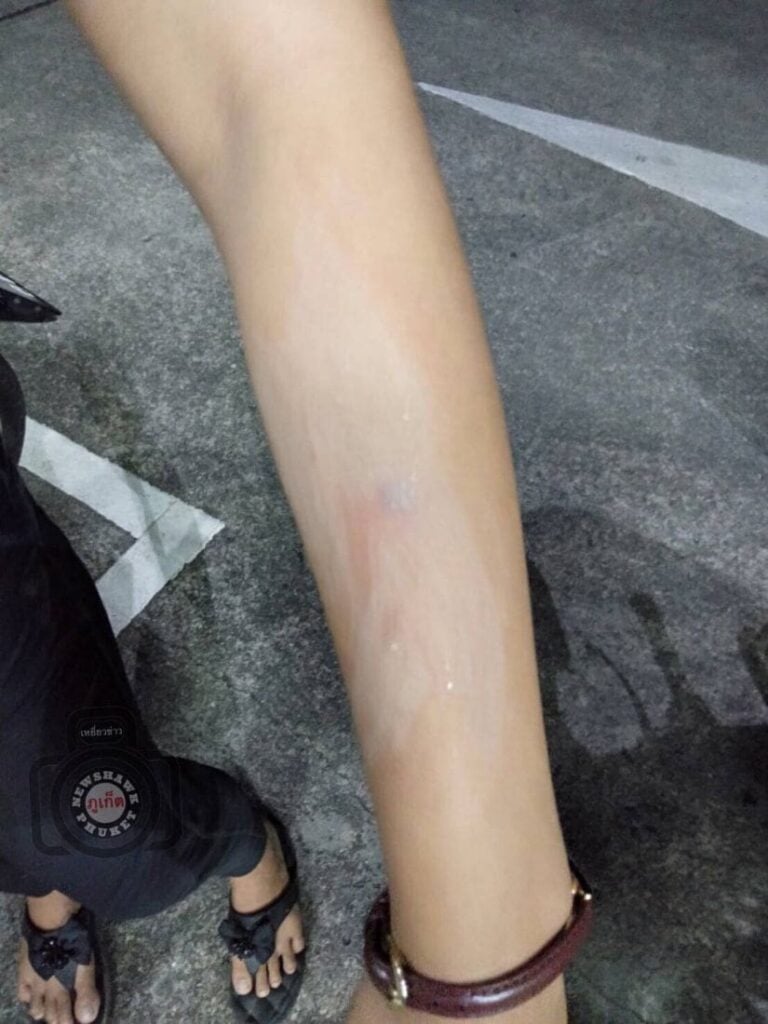 No more coups, unless we need one – Commander in Chief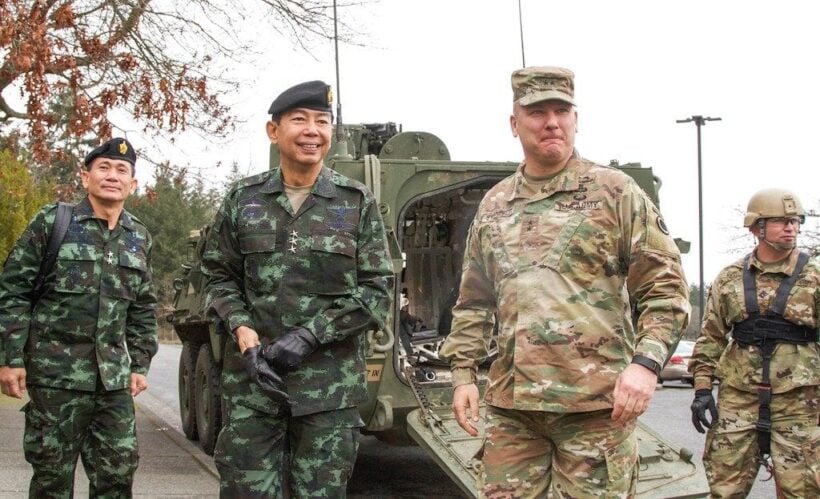 With the country heading for elections in February, or sometime soon in 2019, the hope is for a new, democratically elected government following four and a half years of military rule. But would the army rule out another coup?
Army Commander-in-Chief Gen Apirat Kongsompong has refused to rule out the possibility of another coup if the country is plunged into chaos again.
Speaking to Thai PBS, Gen Apirat said… "My hope is that politics will not bring the country into conflicts again. If politics doesn't cause chaos, then nothing will happen."
Military coups have gone hand-in-hand with the rough and tumble of Thai politics for almost 80 years since the country stumbled into democratic parliamentary rule in 1932 in a bloodless coup.
Speaking to the media for the first time since taking office, Gen Apirat says that, while Thailand had had more than 10 military coups, the last few ones were triggered by politics.
"Gen Prayut Chan-o-cha, who was then army chief in 2014,  had no choice but to intervene. Just imagine what would have happened, had Gen Prayut did not do what he did."
Gen Apirat also voiced full support of the army for the National Council for Peace and Order.
"The army and NCPO are one and the same."
But the General stressed the army is ready to lend support to any government that comes to power.  By his position, Gen Apirat also currently serves as the secretary of NCPO.
The new army chief said he is hopeful that the country will not have to endure more any violent political conflicts.
"We have seen what conflicts have done to the country. Let them serve as a reminder ," he said.
Thaiger Radio News – Thursday