73% of Thais are buying online – Experian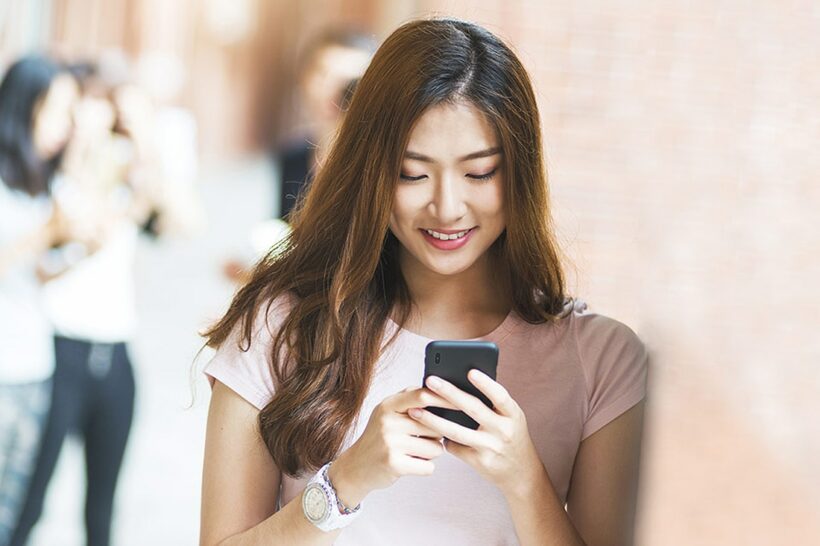 Three quarters of Thai consumers are making online purchases, with Beauty and Fashion, and Electronics being the top categories. However, as consumers continue to look towards convenience, fraud exposure will likely increase – these are the findings of the Digital Consumer Insights 2018 by the world's leading information services company Experian, co-authored with leading ICT market research and advisory firm IDC.
The Digital Consumer Insights 2018 report is based on a consumer survey across ten APAC markets including Australia, China, Hong Kong, India, Indonesia, Japan, New Zealand, Singapore, Thailand and Vietnam. It looks at how businesses fare in fraud management, through their customers' eyes and is a complementary report to the Fraud Management Insights 2017 report which looked at fraud management through the eyes of enterprises.
The report found that there was an interplay between convenience and fraud. With the growth of convenient interaction and transaction platforms such as frictionless payments, and a continuous goal to provide better and seamless customer experiences, opportunities for fraud increases.
"Thailand's e-commerce market is rapidly growing, with 73% of respondents having made online purchases," said Dev Dhiman, Managing Director, Southeast Asia and Emerging Markets, Experian Asia Pacific.
"However, fraud rates are also high, with an average of 19% of Thais having experienced fraud across various e-commerce and services segments, and more than half of our respondents (51%) intending to switch service providers when fraud occurs."


Dev Dhiman, Managing Director, Southeast Asia and Emerging Markets, Experian Asia Pacific
"Unfortunately, the reality is that greater digital convenience is linked to higher fraud exposure. However we also found that greater fraud exposure may lead to consumers being more likely to adopt convenient security measures like biometrics – which will allow businesses to ensure a seamless customer experience while managing fraud."
While the Thai government has begun pushing out biometrics registration (e.g. fingerprinting, facial and voice recognition) nationwide for sim card signups to combat electronic fraud and enhance mobile banking security, only 15% of respondents in Thailand indicated they were willing to adopt biometrics in commercial applications. Thais rank fourth in their willingness to adopt biometrics, after the other developing economies of India, China, and Vietnam.
The Vicious Cycle of Fraud Response: Managing the Fraud Response Cycle and Negating Business Risks
The research found that mismanagement of fraud response results in two different types of losses for companies, due to differing reactions from consumers which are based on their risk attitudes and perceptions. The report identified two groups of consumers, the Digital Voyagers and the Digital Pragmatists. Digital Voyagers dominate in mobile-led, emerging economies and they are more convenience-driven and less risk-averse. On the other end of the spectrum are Digital Pragmatists who tend to come from mature economies and are more cautious and concerned about security.
"Understanding the difference between Digital Voyagers and Digital Pragmatists is important for companies as they react differently to fraud," said Dhiman
"In the case of Digital Voyager centric countries, like Thailand, companies may face escalating fraud costs as digital consumption continues and companies absorb fraud losses to retain customers. In Digital Pragmatist centric countries like Hong Kong, people are more likely to avoid digital transactions in fear of fraud and this results in a loss of digital revenue for businesses."
Consumer's Willingness to Share Data
One of the ways companies can help protect against fraud is to have high quality information about their consumers so that they are able to properly verify transactions. When asked, 51% of Thais are willing to have their personal data shared with businesses specifically for better fraud detection.
Consumers are also selective in the information they share with companies, with 3.8% of Thais saying that they have provided inaccurate information to avoid disclosing personal data. This is lower than the APAC average of 5%. Thais are also the most likely in the region to supply inaccurate information to companies, with 35% having made mistakes in basic personal details like addresses, phone numbers and names, 25% having made mistakes in providing highly guarded personal information like payment details, and 30% having given wrong information relating to their age, gender, income and education level.
"Across the region, we found that there is a trust gap between people and organisations," said Dhiman.
"Consumers are submitting inaccurate data or purposely omitting important information to companies. This, unfortunately, results in it being more difficult for businesses to identify their customers online and fight fraud effectively. With the acceleration of the digital economy, fraud challenges will only grow and companies must ensure they leverage the right technologies and solutions to address the complexities of the digital age."
To download Digital Consumer Insights 2018, please visit HERE.


Thailand's household debt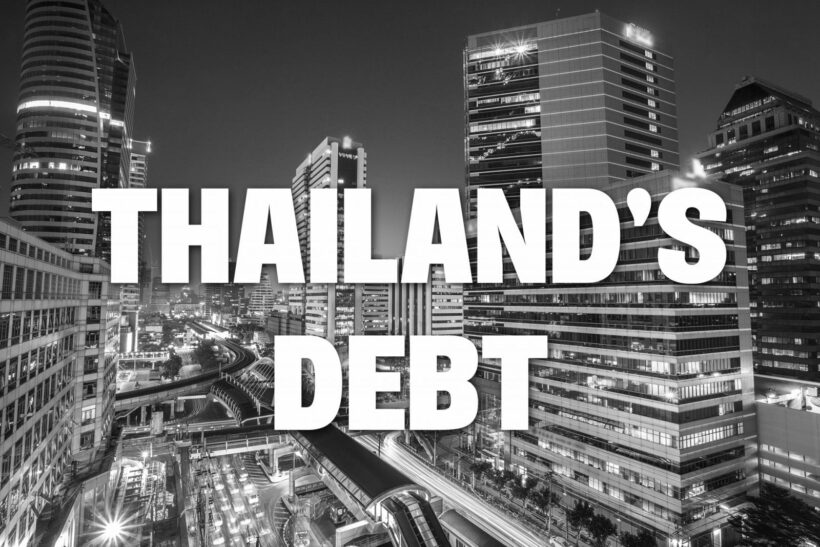 Thailand's household debt has been on the rise over the past decade, up from an average of 116,681 baht in 2007 to 178,994 baht in 2017, but should be measured with commensurate growth in wages, inflation and the country's GDP.

The figures show that Thailand's debt for farming is around 16% of the total debt bill. 36% is spent on buying property and land whilst Thais only go into debt for education – around 1.6% of their total borrowings.
More disturbingly Thais are using borrowings and credit cards for keeping their lifestyles and daily costs alive. 39% of all Thai debt is for daily consumption items.
The three provinces that have the highest rate of debt are #1 Pathum Thani, #2 Krabi, #3 Nontaburi. The average debt for all Thais is 179,000 baht. Bangkok has the highest household debt at 202,000 baht per person, Yala the lowest at only 28,000 baht.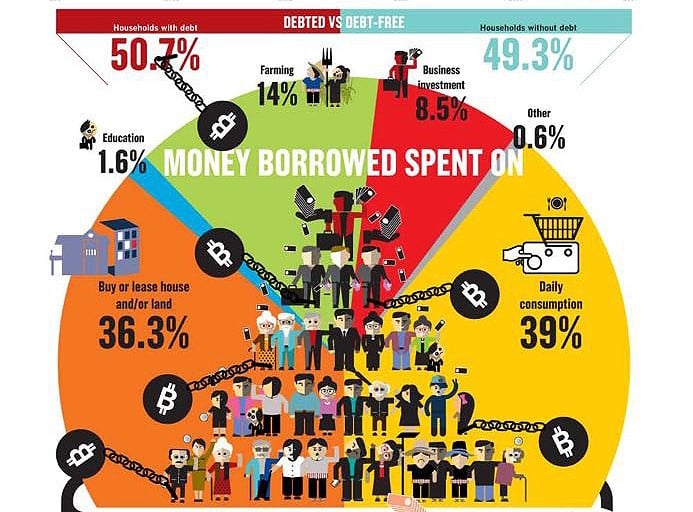 SOURCE: The Nation
Resorts near Kaeng Krachan dam in Petchaburi temporarily closed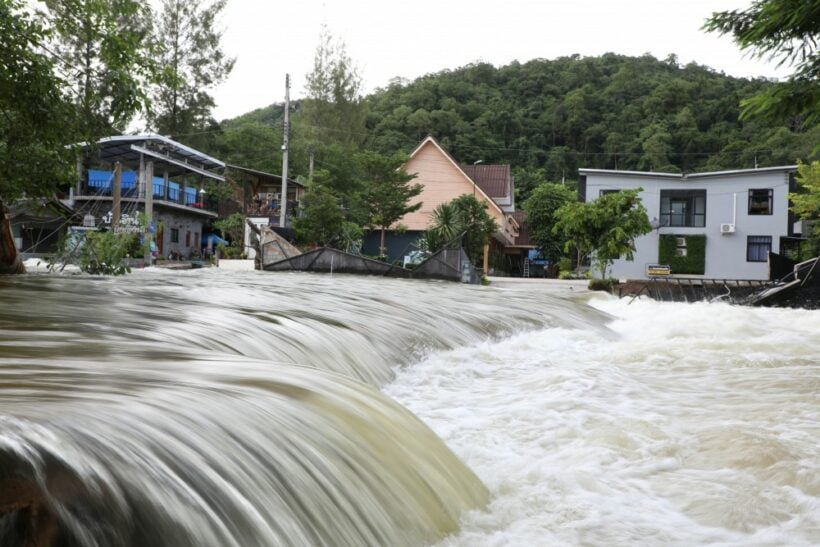 PHOTOS: The Nation
More than 30 resorts downstream of the Kaeng Krachan dam in Phetchaburi province, are being closed temporarily due to heavy flooding.
Thai PBS reports that floodwater levels at the 30 plus resorts range from 1-3 metres making it impossible to carry on with their business. It's also been reported that spillover water from the spillway has heavily damaged the only road leading to the resorts downstream of the dam.
Officials at Kaeng Krachan dam said that the dam was discharging 259 cubic metres/second of water out of the dam into the Phetchaburi river after water level in the dam has risen to 750 million cubic metres against its full capacity of 710 million cubic metres.
One of the resort operators, Mr Thongbai Klaipetch, said that his resort and nine others in the same neighbourhood were marooned and the only road to the resorts was badly flooded.
About 60 families of Ban Tham Sua in Tambon Kaeng Krachan have made preparations to evacuate out of their village due to heavy flooding which has rendered their daily livelihood difficult.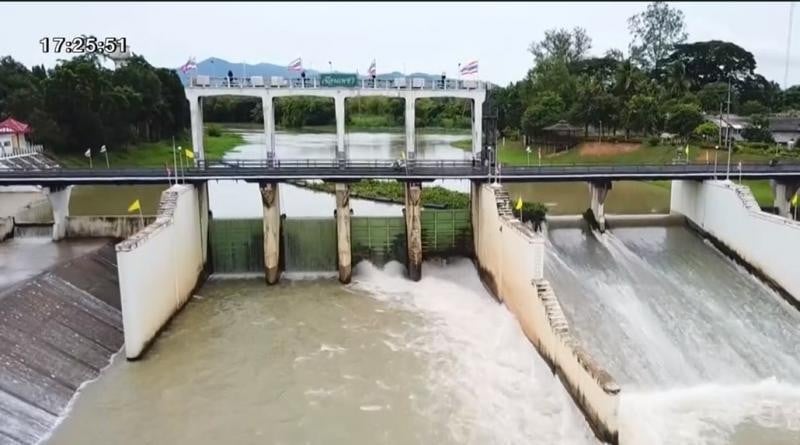 SOURCE: Thai PBS

Thaiger Radio News – Sunday