Suspect arrested with over 100,000 meth pills after road accident in Krabi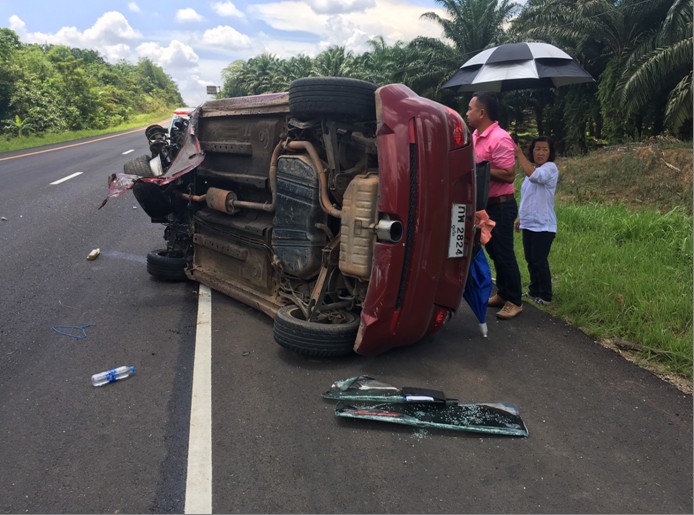 Krabi Police have arrested 36 year old Supat 'Bao' Pueaksom. Police seized 115,150 methamphetamine pills along with a handgun and 10 bullets.
The arrest came after Tuesday (May 5) when Plai Phraya Police in Krabi were notified of that a car collided with a kilometre marker on the side of the Route 44 Southern Seaboard road in Krabi. The car was heading from Surat Thani to Krabi.
Rescue workers and police arrived at the scene to find a damaged car. The driver, Supat, had minor injuries. He was taken to Plai Phraya Hospital.
Police later found that the car was a 'target car' that was being used to transfer drugs. Police continued the search and found 150 of methamphetamine pills and a gun inside Supat's bag .
Supat admitted that he kept more drug at his house in Nakhon Sri Thammarat. Police found 115,000 methamphetamine pills at his house.
The Krabi Provincial Police Commander Maj Boontawee Toeraksa says, "This is the biggest drug arrest this year. We received a tip-off from rescue workers who assisted the accident that led us to arrest Supat."
"Supat admitted that he received drug from his elder brother in Chiang Rai and then delivered them by train to Surat Thani. Drugs were kept in his house before being sold to southern dealers.
"We are continuing to find more dealers to face legal action in regards to this case."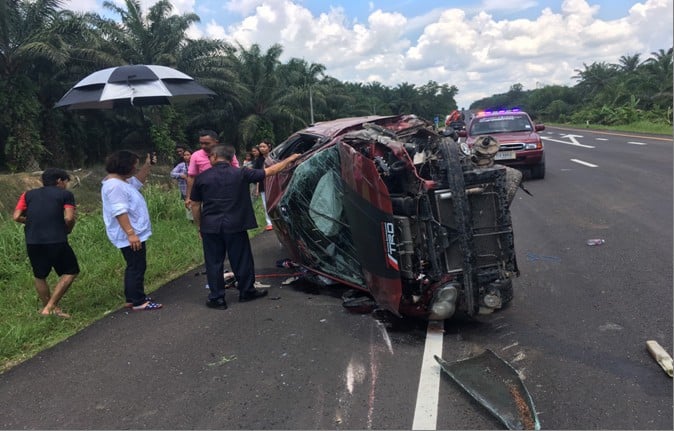 Read more headlines, reports & breaking news in Thailand. Or catch up on your Thailand news.
Thai PM condemns southern violence. Urges media to be 'careful' covering the story.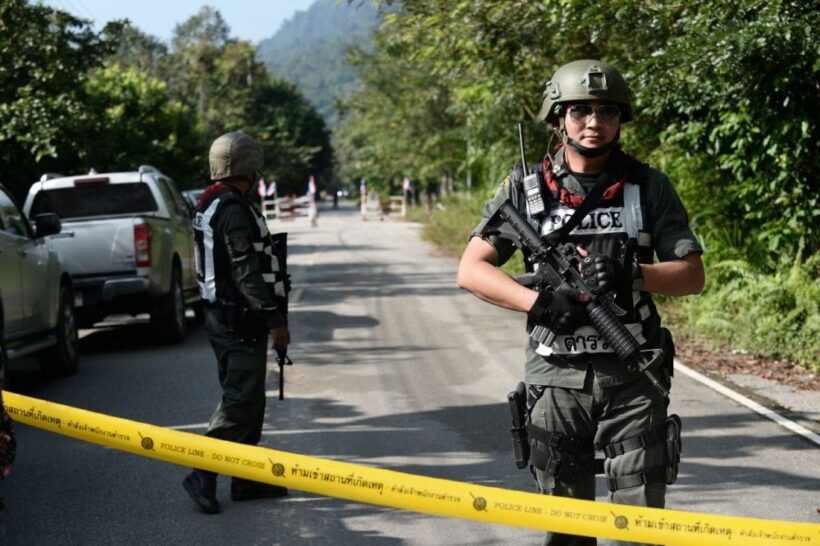 PHOTOS: The Nation
Thai PM Prayut Chan-o-cha has responded to escalating violence in the strife-torn South today by saying that the people behind the deadly attack at a temple in Narathiwat province on Friday night were seeking to ramp up attention given to the violence in the South to the international level and lure officials into conducting "forceful suppression".
"Those who were behind the attack in Narathiwat's Sungai Padi district on January 19 intended to destroy morale, spirits as well as the patience of Thailand in using peaceful methods to solve the ongoing conflicts and violence in the South."
"They want us to use all-out suppression so that the case could draw international attention and later international involvement, as has happened in many countries facing internal violence," he added.
"The attackers also exploited for their own benefit the reports in the media and social-media platforms concerning the attack in which two monks were killed, using them as channels for spreading their acts inside and outside the country."
Trying to suppress coverage of the violence the PM urged the media to be careful with their coverage.
"The media and social-network users should understand the issues and help create confidence and be cautious in their reporting, so that they do not become supporters of the attackers."
He acknowledged that the size of the areas subject to attacks had made it difficult for the authorities to fully take care of people, as well as sensitive targets such as teachers, students, monks and religious leaders.
"Those who want special protection should alert officials and authorities concerned. The public should help the authorities by providing information."
Prayut also asked politicians to be careful in the statements they use in their political campaigns for the upcoming national election.
He vowed to continue the peace talks between the authorities and insurgents' movements and groups, in order to demonstrate to the world that "we have adopted all kinds of measures, not only law enforcement, to restore peace in the southern region of Thailand".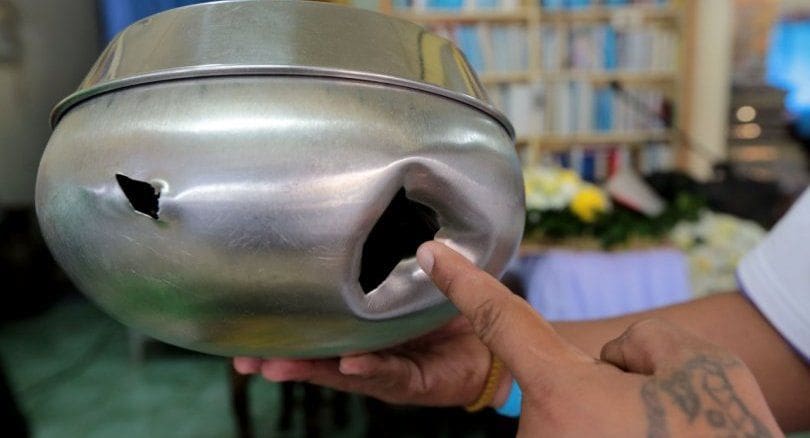 SOURCE: The Nation
Legal action taken against people who removed beer cans from beer truck accident scene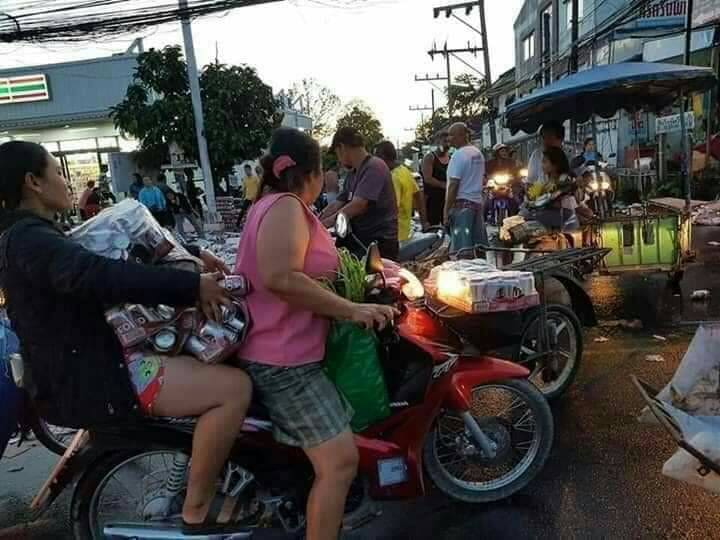 PHOTOS / VIDEO:  Thanakrit Asulyakul / Mana Sombat / Kanlaya Singkangrang / Kritsada Mueanhawong
Legal action has already been taken against four people who 'removed' beer cans after a truck carrying boxes of beer cans overturned in Phuket on January 11.
A logistic company representative has filed a report with police after more than 80,000 beer cans, valued at more than two million baht, mysteriously "vanished" after the truck overturned in Rassada.
Read more about the incident outside a Rassada 7/11 HERE.
The Phuket City Police Chief Col Sompong Thiparpakun says, "Four people have now been arrested. They have admitted that they saw other people taking beer cans, so they did too. They say they have consumed the contents of all beer cans. "
"If evidence can be provided that other people took these beer cans and sold them, legal action will be taken against them too."
"It was illegal to remove these items from the crash scene."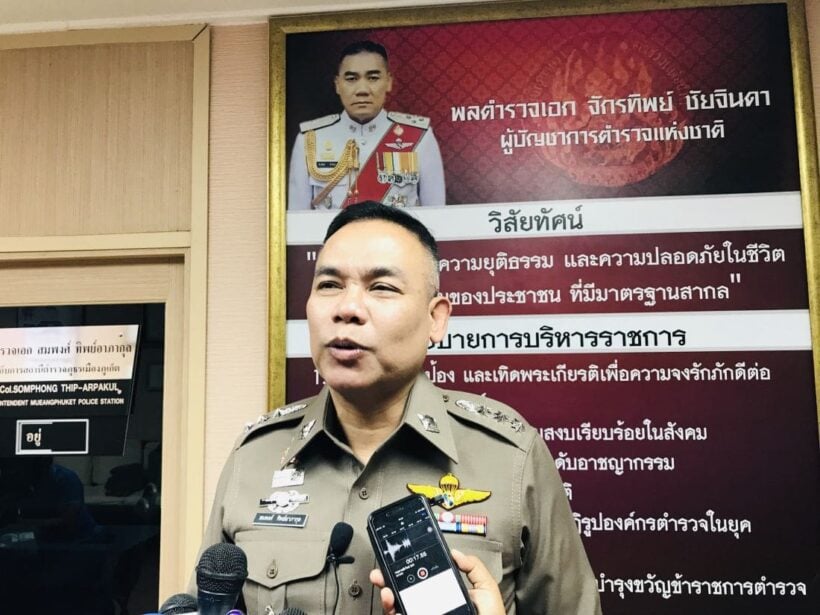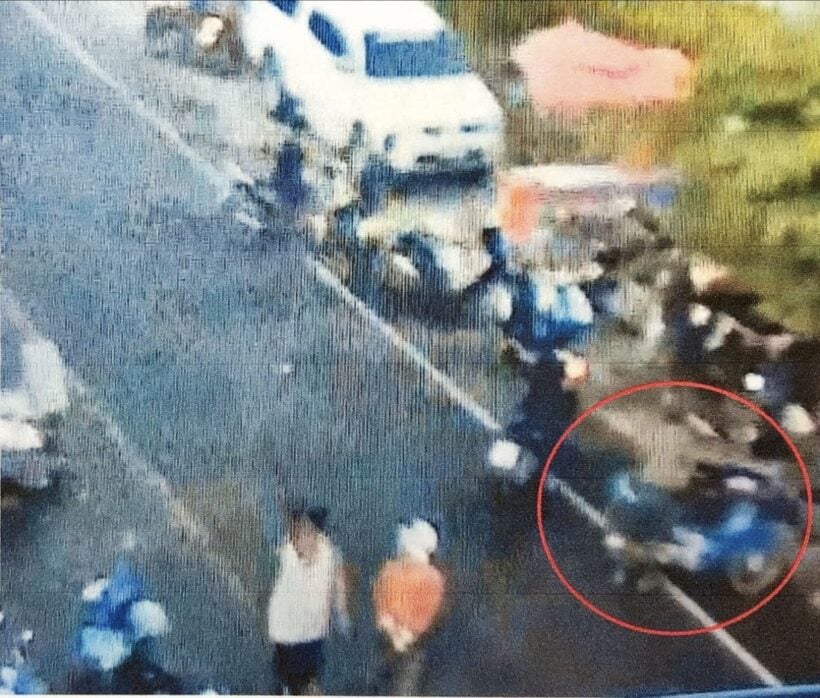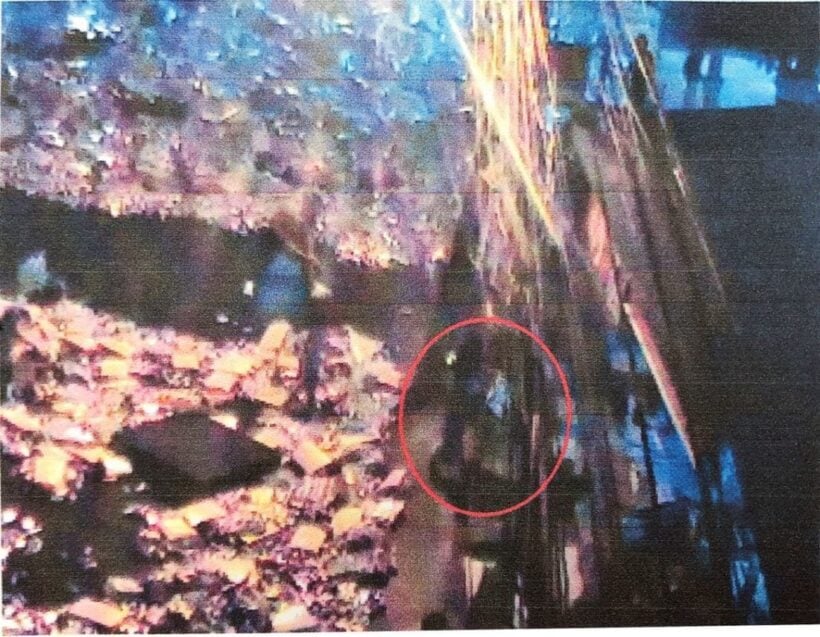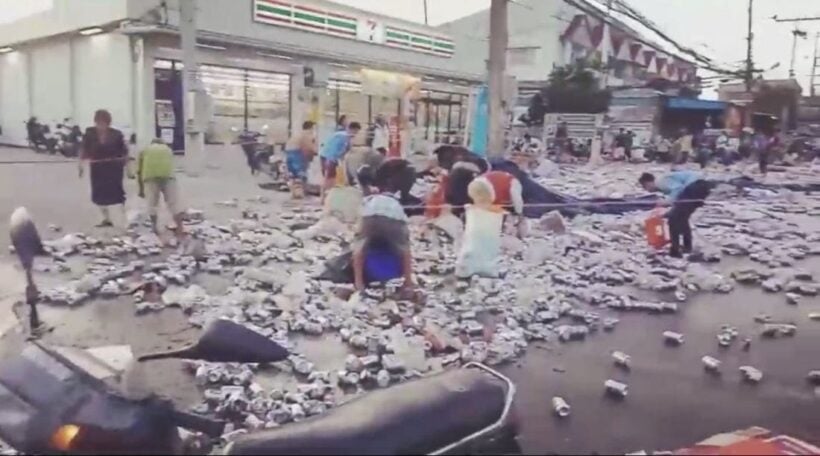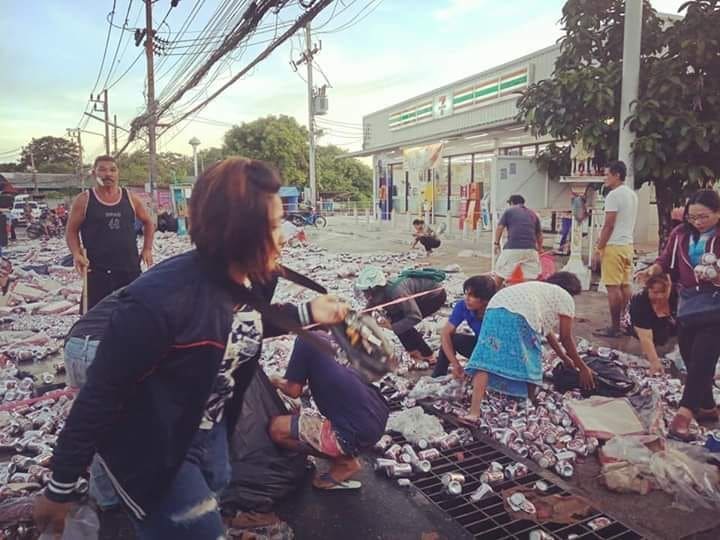 Woman badly injured in Rayong car accident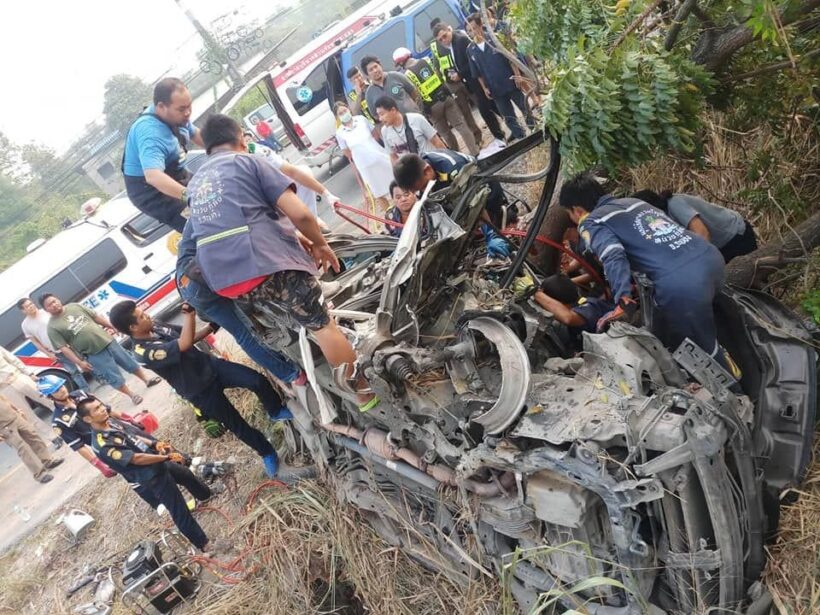 PHOTOS: สื่อสาร 01 / Siam Rayong Rescue Foundation
Rescue workers took two hours to free a woman from a car following a road incident in Rayong south east of Bangkok.
The Siam Rayong Rescue Foundation has reported that they were notified of the incident in Rayong city at 7am this morning.
Rescue workers arrived to find a car overturned after colliding at speed with a tree on the side of the road.
Rescue workers used four set of hydraulic cutters to free the injured passengers from the car. One woman suffered two broken legs and was rushed to a nearby hospital.
Looking at the wreckage it is a wonder no one was killed.