Thailand Medical Tourism, 2020: Reviewed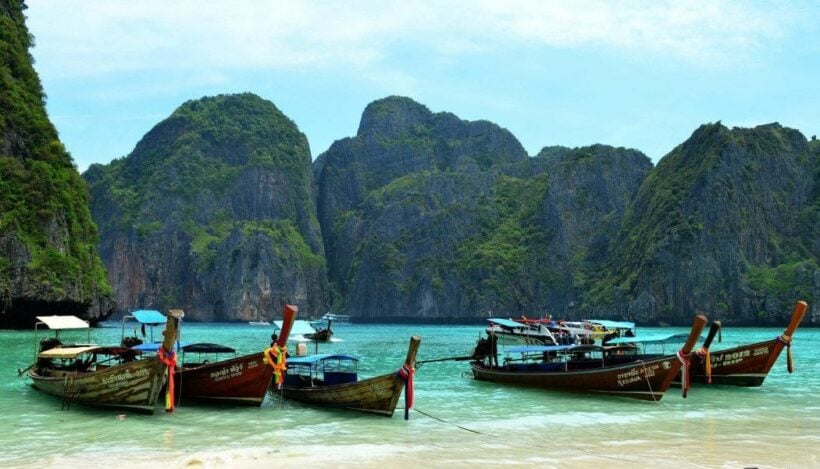 Following on from our previous review of Thailand's Medical Tourism Industry, we've seen the highs and lows across 2019 and now into 2020. The highs mostly focused on the value of the Thai Baht and the lows centered around the Coronavirus, with Thailand still welcoming Chinese tourists, weeks after most countries closed their borders to them. The impact can easily be seen with many medical tourists canceling their travel plans whilst the whole planet waits in anticipation to see what the real damage of this virus will be. Nonetheless, the interest is still there and the MyMediTravel team is busier than ever.
We've put together our analysis from a new sample of 1,000 English-speaking, non-Thai based customers and made some interesting discoveries.
It's no surprise that the Aussies make up nearly a fifth of all arrivals, given its relative proximity to Thailand, but what is surprising is that Americans make up the largest group at 20% – the country with by far the biggest medical tourism market in the world! Our neighbor, Singapore, understandably provides 10% of arrivals – Thailand is much cheaper after all and a 1.5-hour long flight can cost as little as $76, return. It is worth noting that Chinese and other non-English speaking medical tourists have not been included in this survey, as they tend to travel with a local facilitator who can provide around the clock assistance.
Almost two-thirds opt for a medical facility in Bangkok, most likely due to the abundant supply of competing facilities who bring the prices down when compared to the other cities and regions. Heavily weighted in favor of females, no wonder given that the second most popular procedure is Breast Augmentation! But notice the 'very-2020' addition of a third gender, Trans. Gender is no longer a binary option, with 3% identifying themselves as neither male or female.
CoolSculpting, ever heard of it? Click the link for more information, but in a nutshell, it's a non-invasive alternative to liposuction where the fat cells are frozen and slowly die off, with the body excreting them naturally over the following weeks. The procedure is ideal for those who have smaller more stubborn fat in areas like the 'muffin top' or the 'love handles'. The rest of the top-10 procedures are mostly different types of cosmetic surgery with, of course, Gender Reassignment and also the Hair Transplant among them.
Finally, analyzing the popular facilities, we see the undisputed champion of Thai medical facilities, Bumrungrad at the top, with the Sikarin Hospital not far behind – offering almost as many procedures and services, but at a fraction of the cost. Bellamode, formally know as KTOP Clinic and Yanhee Hospital are fast gaining a reputation for being up with the best cosmetic surgery facilities in the region.
Paying the price for beauty: Top treatments for women in Thailand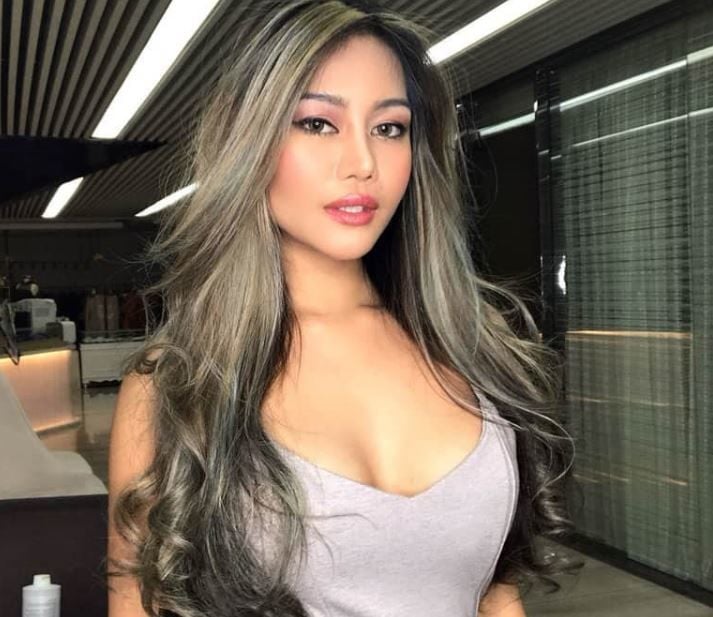 As the thirst for plastic surgery in Thailand grows, this has led to many Thai females searching for alternative beauty solutions. In fact, Thai ladies are seeking better ways in order to achieve the ultimate look via cosmetic treatment. Now, who said beauty was only skin deep.
Thanks to an emerging market where overseas patients benefit from top-notch surgeons at a fraction of the price, Thai women are starting to see the benefits. With greater accessibility, cosmetic surgery is not purely for the wealthy. Thai girls working in numerous jobs in varied sectors are presently saving every baht for a cosmetic procedure.
"Thailand is undeniably a world leader in medical tourism. Over the last decade alone, the industry has generated more than $5 billion. Coupled with affordable healthcare in modernized hotel-style hospitals, Thai women are seizing the opportunity to go under the knife in pursuit of a better version of themselves" says Paulie Webster of MyMediTravel.
Thai women are looking to achieve a cuter or more alluring look based on their current visage. Consequently, over the next few years, the trend points towards increasing demand for eyelid surgery, facial contouring, and rhinoplasty procedures.
As far as the latter is concerned, nose jobs have been gaining in popularity. Due to the shortage of a western-style bridge, Thai women are becoming more and more aware of this specific feature and looking for ways to enhance their appearance.
Meanwhile, breast augmentation procedures in Thailandhave never been so popular with Thai women. Boob jobs are considered to be one of the most common procedures as Thai women's figures and breast shape tend to be slightly flatter. In addition, a yearning to become more Westernized in terms of a fuller breast shape has seen many women look to one of the 60-plus JCI-accredited hospitals across the country.
And with recovery time taking less than four to six weeks, it is no wonder Thai ladies are penning these procedures into their diaries. However, one of the most en vogue treatments Thai women are favoring at the moment is Asian Double Eyelid Surgery, also known as the Blepharoplasty.
Following the latest fashion craze, this new beauty standard, hugely popular in South Korea, has dramatically changed the cosmetic landscape. Bigger double-lidded eyes are most certainly in along with a narrower face, smaller chin, and paler skin. These qualities have now seen a recent upsurge in Thai females wanting to appear like their South Korean counterparts. Many will stop at nothing in order to achieve the ultimate double eyelid via surgical methods.
Supporting evidence also suggests that the number of double eyelid ops is becoming even more appealing. Figures from the International Society of Aesthetic Plastic Surgery reveal that double eyelid treatments are currently in the top 5 most carried out global procedures. Making the eye area richer and fuller, there has been in excess of 1.5 million procedures undertaken in the last two years alone which is set to rise in South East Asia.
Six-Pack Surgery offers painless solution to lazy gym goers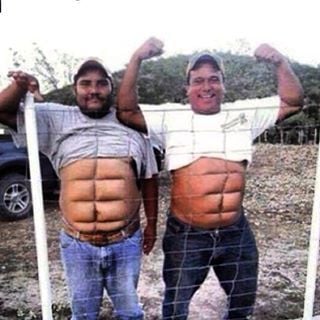 It's time to banish those bums and tums thanks to an intriguing treatment that's becoming increasingly popular in Thailand.
Many of us have dreamed of strutting our stuff down one of Phuket's golden sandy beaches. And now you can. If you want the ultimate beach body without pumping any iron, then six-pack surgery could be the ideal solution. Over the last four to five years, this surgery has seen many patients fly to South East Asia in order to obtain the ultimate figure.
Overseas patients and their almost beach-ready bodies don't even need to set one foot inside a gym. Say goodbye to sweaty towels and dusty lockers and hello to rip-roaring abs. But this treatment comes at a price. Costing around $4,000, it demonstrates that becoming body beautiful certainly comes at a price.
Of course, many medical tourists are turning to a number of different treatments for the ultimate chiseled figure. From liposuction and Coolsculpting to breast implants and double eyelid surgery, the medical tourism sector is growing at a rapid rate with a 20% year on year rise.
"There has been a noticeable uptake for instant six-pack surgeries in clinics across Thailand. Perfect for those looking for a quick fix, patients can enjoy top-notch, cost-effective surgery in luxurious surroundings and state of the art medical facilities. Consequently, patients benefit from a longer-lasting sculpted appearance whilst recovering in style," says Andrew Waters of MyMediTravel.
In addition to this, many patients are tempted by Thailand's 60-plus JCI-accredited hospitals where they can take advantage of liposuction and fat removal. Together with convenient travel, direct flights to major airports, such as Bangkok and Phuket, and breathtaking resorts for pre and post-op recovery – it's no surprise demand is steadily growing.
So, what is actually involved in this specific process? In this case, silicone implants are not inserted into patients' abdomens. Instead, a patient's six-pack region is usually etched initially with liposuction then performed to remove fat located around the stomach.
As a result, the abdomen area looks far more natural and defined in contrast to regular silicone fillers. Although the recovery process is somewhat, excuse the pun, abnormal, with significant dressings and bandages around the area, there are a host of patients looking to undergo this surgery. This includes both fitness-phobes as well as fitness aficionados who are unable to achieve their targets.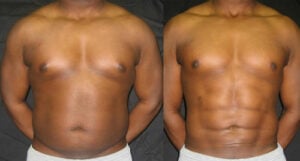 In fact, there are some individuals who despite regular workouts cannot shift anything around the abdomen and have turned to plastic surgery to gain confidence. Whether male or female, stubborn belly fat is one of the hardest things to shift. No matter how many gym visits or strange diets one may take up, it can be a long, hard slog. This is especially the case when it comes to age, as metabolism rates slowly decrease.
Call it frustration or call it quick progress, there is no doubt many patients are seeking new and innovative medical alternatives to ensure they take to the beach with absolute confidence.
Chinese Medical Tourists visiting Thailand set to exceed 1 million by 2020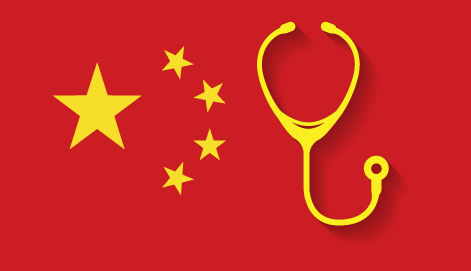 With a flourishing medical tourism industry worth nearly $4 billion dollars annually, foreign patients are no strangers to enjoying Thailand's cosmetic and plastic surgery treatments.
From liposuction to laser hair removal, overseas travelers are continually driving the expansion of private clinics and hospitals across Thailand. Last year there were 35 million visitors, of which an estimated 9% were specifically for medical tourism, with a large share coming from China.
And it is from this area, not to mention Japan and Myanmar that Thailand is seeing rapid growth. According to a study from the Kasikorn Research Centre, economic differences and changes to medical policies have seen Chinese tourists flock to South East Asia's medical hub.
The facts speak for themselves, despite the recent downturn, the research house unveiled a number of interesting statistics. In 2018, more than ten million Chinese tourists visited Thailand alone for travel, contributing to a continual annual increase of 6%-8%. As a result, the potential for growth has been limitless as the country embarks on new and innovative promotional methods.
This is coupled with a variety of services such as dental treatment and fertility management. In addition, there has been greater awareness and interest across China of these specific procedures which remain of lower quality back home. This is compared to the 60-plus JCI-accredited private hospitals in Thailand offering top-notch medical care at a fraction of the price.
Despite further investment in medical tourism in China, natives are searching for alternatives leading to wealthier individuals seeking Thailand's groundbreaking medical sector. Furthermore, thanks to its burgeoning middle class, many Chinese natives are earning more and, in a position to spend elsewhere.
"The Chinese market continues to grow year on year. In fact, there were more than half a million nationals visiting Thailand for medical tourism in 2018 alone. With more than 800,000 Chinese patients already undergoing cosmetic procedures, interest is rising slowly as hospitals look to expand their services to satisfy demand," adds Andrew Waters of MyMediTravel.
Despite numbers of Chinese patients at a low level at this stage, K-Research earmarked this growing sector should not be underestimated. This is especially the case when it comes to spending on beauty procedures and fertility management.
Thai facilities are now looking to up their game in double-quick time thanks to this emerging Chinese market. Hospitals are working harder than ever in order to win over customer business with some even trialing Mandarin-speaking nurses. The market is already fiercely competitive in Asia with many Chinese opting first for Japan, Malaysia, and South Korea.
Chinese medical tourists are still traveling to Japan and South Korea initially but Thailand is slowly catching up. This is largely in part down to what they can receive as an overall medical tourism package, featuring highly-trained specialists, stringent hygiene, bilingual staff, price-busting procedures in state of the art clinics and of course Thailand's stunning scenery.
Whether it's a rhinoplasty, facelift, placenta anti-aging or living cell therapy, the influence of Chinese patients on Thailand's pioneering medical sector is growing steadily with visitors projected at more than a million by 2020.