Thailand Medical Tourism, 2020: Reviewed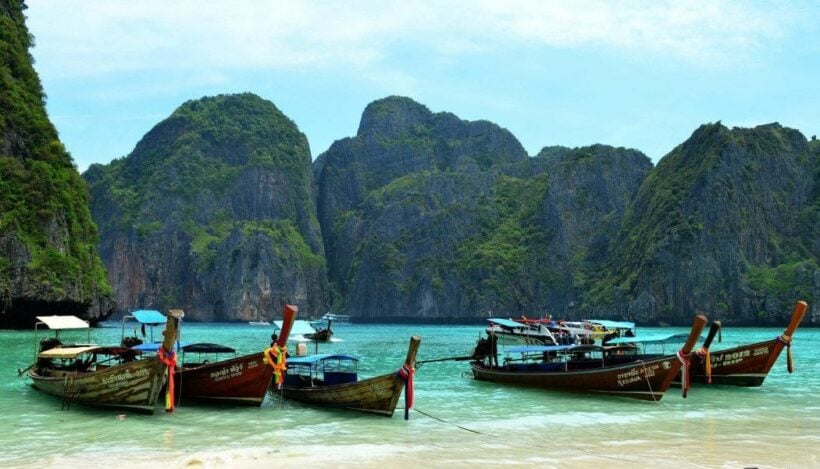 Following on from our previous review of Thailand's Medical Tourism Industry, we've seen the highs and lows across 2019 and now into 2020. The highs mostly focused on the value of the Thai Baht and the lows centered around the Coronavirus, with Thailand still welcoming Chinese tourists, weeks after most countries closed their borders to them. The impact can easily be seen with many medical tourists canceling their travel plans whilst the whole planet waits in anticipation to see what the real damage of this virus will be. Nonetheless, the interest is still there and the MyMediTravel team is busier than ever.
We've put together our analysis from a new sample of 1,000 English-speaking, non-Thai based customers and made some interesting discoveries.
It's no surprise that the Aussies make up nearly a fifth of all arrivals, given its relative proximity to Thailand, but what is surprising is that Americans make up the largest group at 20% – the country with by far the biggest medical tourism market in the world! Our neighbor, Singapore, understandably provides 10% of arrivals – Thailand is much cheaper after all and a 1.5-hour long flight can cost as little as $76, return. It is worth noting that Chinese and other non-English speaking medical tourists have not been included in this survey, as they tend to travel with a local facilitator who can provide around the clock assistance.
Almost two-thirds opt for a medical facility in Bangkok, most likely due to the abundant supply of competing facilities who bring the prices down when compared to the other cities and regions. Heavily weighted in favor of females, no wonder given that the second most popular procedure is Breast Augmentation! But notice the 'very-2020' addition of a third gender, Trans. Gender is no longer a binary option, with 3% identifying themselves as neither male or female.
CoolSculpting, ever heard of it? Click the link for more information, but in a nutshell, it's a non-invasive alternative to liposuction where the fat cells are frozen and slowly die off, with the body excreting them naturally over the following weeks. The procedure is ideal for those who have smaller more stubborn fat in areas like the 'muffin top' or the 'love handles'. The rest of the top-10 procedures are mostly different types of cosmetic surgery with, of course, Gender Reassignment and also the Hair Transplant among them.
Finally, analyzing the popular facilities, we see the undisputed champion of Thai medical facilities, Bumrungrad at the top, with the Sikarin Hospital not far behind – offering almost as many procedures and services, but at a fraction of the cost. Bellamode, formally know as KTOP Clinic and Yanhee Hospital are fast gaining a reputation for being up with the best cosmetic surgery facilities in the region.
The race for a vaccine: who to look out for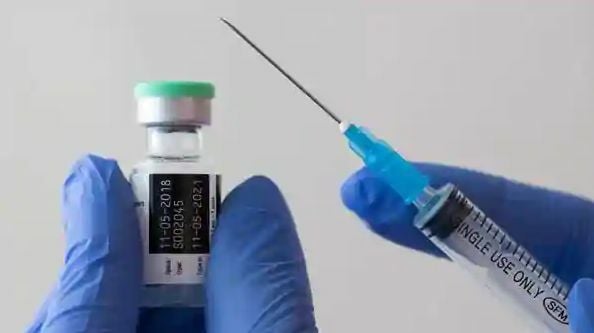 Background
COVID-19 is caused by SARS-CoV-2 from the coronavirus (CoV) family. CoVs are enveloped, positive-stranded RNA viruses with nucleocapsid, including the SARS-CoV of 2003 and MERS-CoV of 2012. CoVs generally cause respiratory illnesses that could also affect other organs, and those infected have a 2 – 14 day latency period, where patients are asymptomatic. This has made it much harder to quickly detect and prevent its spread. As such, most countries have started implementing contact tracing, which is mostly comprehensive around the world now as seen below.
The fight against COVID-19 (Thailand)
The director of the World Health Organisation is praising Thailand for being a successful model of Covid-19 containment. This is a result of over 40 years of investments by past and present governments to improve the public health infrastructure, including recruiting public health volunteers. Thailand has initially appeared to have escaped the worst of the viruses, with fewer than 4000 cases in November 2020.
However, there was a sudden outbreak at a large seafood market in December 2020 and in order to curb the possibility of a 'second wave' of infection, the government has instituted nationwide restrictions and closures will go into effect from Jan 4 to Feb 1. Public schools will be shut down for two weeks, and among those businesses affected are bars, nightclubs, boxing stadiums, cockfighting rings, massage parlours, and gyms. This will be a partial lockdown to prevent the new surge of infections. Shopping malls, restaurants, beauty salons, swimming pools and public parks remain open with strict social distancing guidelines, but these guidelines may be tightened in areas like Bangkok and other large provinces.
What is a vaccine?
A vaccine is a type of medicine that stimulates a person's immune system to produce antibodies against the virus. There are various types of vaccines, as shown in the table below, with some types still in development.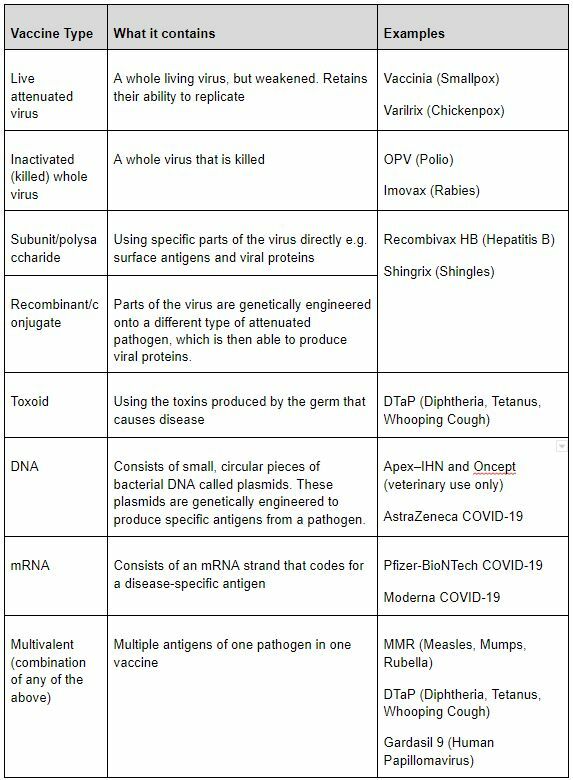 Interestingly, prior to the COVID-19 vaccines, there are no approved mRNA or DNA vaccines, and neither has ever been tested in a large-scale clinical trial for an infectious disease. This COVID crisis has been a great opportunity for these technologies to be pushed.
Types of Vaccines available
As of 3rd January 2021, there are three COVID-19 vaccine candidates that have been approved by various countries. The US Food and Drug Association (FDA) has approved Pfizer-BioNTech and Moderna, while the UK has approved the AstraZeneca vaccine as well. The Thailand government, on the other hand, now expects to take delivery of 2 million doses of a COVID-19 vaccine potentially as early as February. Thailand has also signed a deal with AstraZeneca to purchase 52 million doses of the AstraZeneca vaccine. Furthermore, private hospitals in the Kingdom are given permission to purchase their own vaccine supplies, as long as the vaccine is approved by the Food and Drug Administration of Thailand.
There are currently more than 50 COVID-19 vaccine candidates in trials worldwide, which are undergoing large-scale (Phase 3) clinical trials before allowed to be approved for use.
Pfizer Vaccine
The first vaccine candidate against the virus was developed by Pfizer and BioNTech. On 31st December, the World Health Organization listed Pfizer and BioNTech's COVID-19 vaccine for emergency use. Clinical trials show it to be more than 90% effective in preventing COVID-19 in participants without evidence of prior SARS-CoV-2 infection in the first interim efficacy analysis.
Moderna Vaccine
The second vaccine approved by the FDA is developed by Moderna and the National Institute of Allergy and Infectious Diseases (NIAID).
AstraZeneca Vaccine
The third vaccine approved for use in the UK is the Oxford-AstraZeneca, also made in the UK. The UK Medicines and Healthcare products Regulatory Agency (MHRA) has authorised two full doses of the Oxford vaccine, with the second dose to be given four to 12 weeks after the first. A Bangkok-based Siam Bioscience signed an agreement with AstraZeneca in late November to make 200 million doses of the British pharmaceutical firm's COVID-19 vaccine. This agreement will facilitate technology transfer to increase the production of the AstraZeneca vaccine. The Thailand government will secure 26 million doses of the vaccine for the locals, and more than half of this 200 million doses will be exported overseas.
CoronaVac Vaccine
This vaccine originates from Sinovac Biotech in China and contains inactivated COVID-19 viruses. Similar to its AstraZeneca counterpart, it can be stored in a standard refrigerator at 2-8 degrees Celsius. This is advantageous for use in developing countries which might not be able to store large amounts of vaccine at such low temperatures. Thailand will receive its first Covid-19 vaccines in February from Sinovac Biotech, numbering 200,000 doses. These first vaccines will go to the medical professionals, and will be given to the rest of the population in descending order of priority when the next 800,000 and one million doses of the Sinovac vaccine arrives by March and April respectively.
Comparison of the three approved vaccines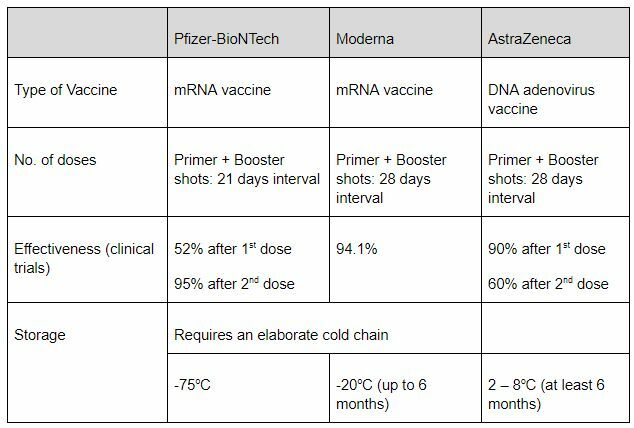 As with all vaccines, possible side effects of both COVID-19 vaccines are injection site pain, fatigue, headache, muscle pain, and joint pain. This is not unique to the COVID-19 vaccine, as these side effects are common across vaccines, which is simply an indication that the immune system is active and producing antibodies to fight the unknown pathogens.
Vaccine Side-Effects
No long-term side effects have been recorded, but observations are still ongoing as the first batches of vaccines are rolled out. As for pregnant or lactating mothers, preliminary animal studies show no signs of harm to the mother or fetus, but this is yet to be tested in humans.
But regardless, it is not a cause for concern, because before the screening for COVID-19 vaccines before use is a very rigorous process. Before vaccines can be delivered, the vaccines must be proven safe and effective in large (phase 3) clinical trials. Afterwards, there is a series of independent reviews and an external expert panel convened by WHO to analyse other risk factors for disease. Officials in individual countries decide whether to approve the vaccines for national use and develop policies for how to use the vaccines in their country based on the WHO recommendations.
Who gets the vaccine first?
COVAX is the vaccines pillar of the Access to COVID-19 Tools (ACT) Accelerator of the WHO. The COVAX Facility ensures global equitable access to a vaccine, particularly protecting health care workers and those most-at-risk. Only then can we mitigate the public health and economic impact of the pandemic.
Country-wide, individual governments have their own system of allocation, while following the WHO's guidelines for vaccine distribution. Generally, the tiering system is as follows:
Healthcare workers

Care home residents, people over 80

People over 50, young adults with health conditions

All other residents
Herd Immunity
Herd immunity is a concept that if enough people get vaccinated, the population will be better protected since the virus cannot spread as quickly. Given the high transmissibility of the virus, coupled with the high latency period of 14 days for symptoms to appear, curbing the spread of the virus is essential.
What else should we do, apart from vaccines?
While the vaccine will reduce one's likelihood of getting ill and afterwards hospitalized, there is still no confirmation yet whether being vaccinated prevents someone from transmitting the virus. Hence, those who have already got the vaccine should still wear masks and practice physical distancing, to prevent the virus from spreading airborne.
The virus can and will likely undergo mutation, creating what we call a new virus mutant or strain. This occurs via recombination, when a virus spontaneously mutates its surface antigens, or when multiple viruses infect a single organism, and during the reproduction process, the genomes of two viruses combine. This means that great precaution still needs to be taken, and there is no telling whether we would see a mutated COVID-19 strain.
Promoting Wellness and Health in Full-Time Working Students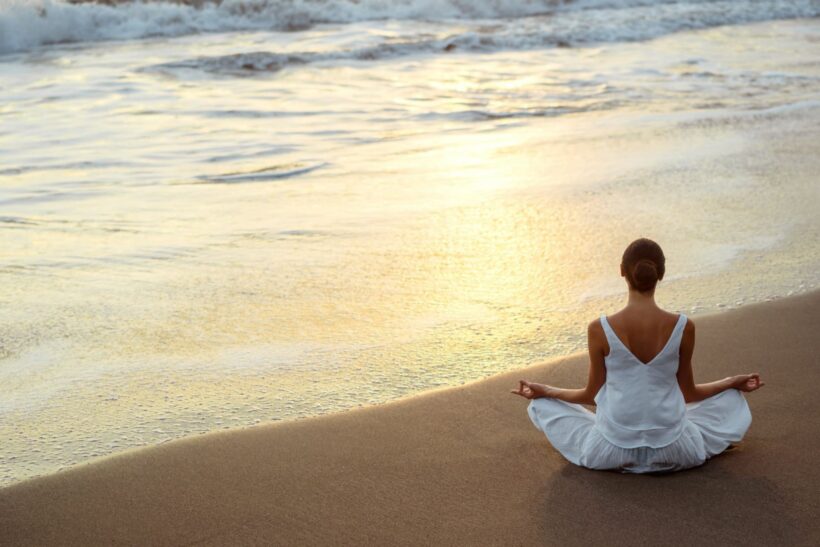 Online education has become increasingly popular in 2020, especially for those who need to continue to work either in an essential position or to provide for themselves and their families. Far too often, even in a country such as Thailand, which is renowned for its wellness retreats, and is very commonly referred to as "The Land of Smiles", working students can struggle under the emotional and physical demands of working while studying.
The best way to succeed at everything you put in front of you is not to power through, though. In fact, if you want to successfully complete an online degree, then powering through is the last step you should ever take. You can't just take on a full-time career like nursing and push yourself to finish all your online nursing programs without something giving. More often than not, that give will be your health. You'll reach a burnout or breakdown stage and won't be able to recover quickly, or easily.
You can do it all, but you need to be kind to yourself. Promoting wellness and health in full-time working students is a must, regardless of whether you are the student, a family member, a friend or a neighbor. With this guide we will all collectively be able to help students succeed as a nurse, as a doctor, as a lawyer or anything else.
The Importance of the Right Degree
Before we get into how you can promote your health and wellbeing, first you need to make sure that the degree you are choosing is right for you. This means that it will help your career, it can be done with your schedule, and that there are ample opportunities for support and guidance. All three are essential in any degree, especially if you work in a difficult job like nursing. Online nursing programs, thankfully, are predominately designed specifically with working nurses in mind, so that not only can you continue to work as a nurse, you are supported both in your career and in your education.
Online nursing programs are an excellent model to follow, for anyone looking to go back to school for the sake of their career. To understand more of what you want to look for, check that the degree you are looking to enroll in is:
The Right Degree for Your Career
Even among online nursing programs there is a lot of choice out there. It is imperative that you don't invest in such higher education degrees until you are actually ready to make the best decision for yourself. This could mean taking the time to shadow, or to otherwise learn more about the different options in your company. Many employers allow for what is known as horizontal development. It means starting in one role and working sideways, rather than up the career ladder, until you find the perfect department.
This applies to office work all the way to nursing. In nursing you may want to try out different areas of medicine, or even try out different working environments. Being creative is of great benefit to you during this stage. As a nurse, for example, you can work in clinics and hospitals, all the way to sports events, concerts, and even movie sets. Why? Because a health-care worker is an essential asset to have in almost any setting.
Hone an idea of where you want your career to go, and then see what you need to progress in the right direction.
A good way to do this is by looking up your dream job role on job listing sites. They will have what tasks you will be doing, and often include the qualifications they are looking for. In nursing this is going to be a lot more clear-cut than other careers. For example, you will have to have completed a minimum number of online nursing programs before you can apply to an APRN or other high-ranking position.
By looking at what qualifications you will need to work your dream career, you can then go through and make sure that the degree offers everything you need to achieve it. Sometimes there may be an extra step after the fact, yes, but so long as the online nursing programs you are looking at provide the foundation you need to achieve your goal, you are on the right track.
The Right Degree for Your Situation
The right degree is more than just content. Though it is unfortunate, if you cannot feasibly manage to balance your career and your degree then you will not succeed. If the degree is full-time, or inflexible about when you can log-on and you have shift work, then it is not a degree suited for you.
Thankfully, due to the rise of online education, you can easily find and enrol with the best institution that does provide the support you need for your situation.
Generally speaking, most degrees that those working full-time jobs will want to consider will have these three characteristics:
Designed specifically and only for online
No mandatory log-in times
Freedom to take as little as one course at a time
These three characteristics allow you to work your education in during the best times for you. They usually include a minimum amount of hours, usually between 15 to 20 hours a week, but spreading this out means just 2 to 3 hours per day extra for your degree. It is advisable that you take one or two days off from studying, however, so make it up with a bigger day of studying during one of your days off.
Tip: Remember that your commute, and other times when you are waiting, can also be valid study hours, depending on what task you need to be doing. If you commute to work an hour every day, then you can get a third of your study hours done with no extra effort.
The Right Degree for Support
You shouldn't just look at the degree to explore what your support options are. The fact is the institution as a whole also matters. At minimum, you will want a dedicated student success coach, but having an entire faculty, career department, mental health services and more is also very important. Don't be afraid to get in touch with a department or a student advisor to ask directly what the university or college is doing to help support full-time working students.
The right program is key, because without it there isn't a single chance of success. Online nursing programs, for example, are difficult enough on their own without the demanding role of a nurse to go back to. Nurses deal with patients who are injured, sick, and dying. They deal with the emotional fallout from families. It is a lot to bear, emotionally and mentally, and trying to succeed with an online degree isn't possible without the full backing of the department and the institution.
With online nursing programs there is the fact that all nursing faculty were nurses themselves, before they became educators. This isn't the case with every degree, so make sure that the staff can understand and help you with your career and your studying efforts.
Promoting Health and Wellbeing in Full-Time Working Students
Full-time working students have two serious responsibilities on their hands, to the point where health and wellbeing unfairly often get put into third place. Health cannot be de-prioritized. It is the key to success for nurses, for lawyers, for accounts, and for anyone else looking to go back to school for their career.
What you need to do will depend on where you are currently. Don't worry about weight, or how far you can run. For now just focus on the steps that will help you manage your energy and stress levels.
Start New Routines Early
Diet and exercise are the pillars of any healthy lifestyle, but they do not come easy. Foods are very addictive. Starting a new exercise regimen can be physically exhausting. Neither change should be made at the same time that you start your degree. You don't need new challenges and physical exertion.
Instead, start these changes early. Try a new morning exercise routine and keep at it until your muscles don't feel fatigued afterwards. Cut out the unhealthy foods and make healthy switches, and ride out the withdrawal symptoms.
Make it Easy on Yourself
You don't need to make healthy living difficult for yourself. Healthy eating a challenge? Try a food box or prep your lunches ahead of schedule when you have more energy. Don't like the gym or home exercise? Find something active that you have fun with. Just because you take on a full-time degree does not mean you cannot make time for these kinds of activities, because at the end of the day they will help you learn better, balance your schedule better, and succeed.
Be Consistent Where it Matters
Consistency is where good health is found. Most notably, try to eat at the same times, and go to bed at the same times. These two practices work to keep you rested and fueled properly throughout your day, so you don't burn yourself out trying to run on an empty stomach or a bad night's rest. By building these routines early you can make even cooking feel like it takes no effort at all.
Study with Others
If you find it hard to concentrate on studying and learning on your own, do it with others. There are so many great benefits to doing so, as well, and you don't even need to be working on the same course or degree.
You can find and study with other nurses at your workplace who are also working on their next online nursing program, for example. Or you can connect with your course mates online and study virtually. In the second option you will be better working to create communal study guides and participating in questions and threads, rather than working quietly together.
In both cases you can share in the work, in the stress, and have others who can help both practically and emotionally.
How to Monitor Your Health and Wellbeing
It is all too easy to get caught up in pushing yourself to the next step. To make it just another day. Just another course. When we get into these moods or phases, it can be hard to recognize that we need help, much less actually ask for it.
With online nursing programs in particular this is so very, very dangerous. The last thing you want is to push yourself so hard, only to realise you don't remember a thing about what you have read. Unlike other degrees, online nursing programs prepare you for a state exam. What you learn directly impacts other people in serious ways. You cannot afford to space out or to push yourself so hard your brain more or less short circuits.
Knowing the signs of burnout is a start:
You feel like a failure, despite obvious success.
You feel helpless, or trapped.
You feel detached and alone, even if people are right there.
You feel like you "just can't", and otherwise lose motivation.
You are becoming incredibly negative.
You are unable to feel satisfied with your accomplishments.
However, to really help recognize issues before they take over, you will want to make sure that your colleagues, friends, and family also know what the signs are and know to watch out for you. If you commonly do things like forget to eat or work overtime, it's critical that you have your loved ones checking in on you.
Caring for mental and physical health is the best way to learn, because it puts you in the right mindset to learn. By using all of these tips and tricks outlined in this guide, you can see success in whatever you set your mind to. It could be with online nursing programs, or with an MBA – always put your health first, and see success follow.
Top Gastric Treatments in Turkey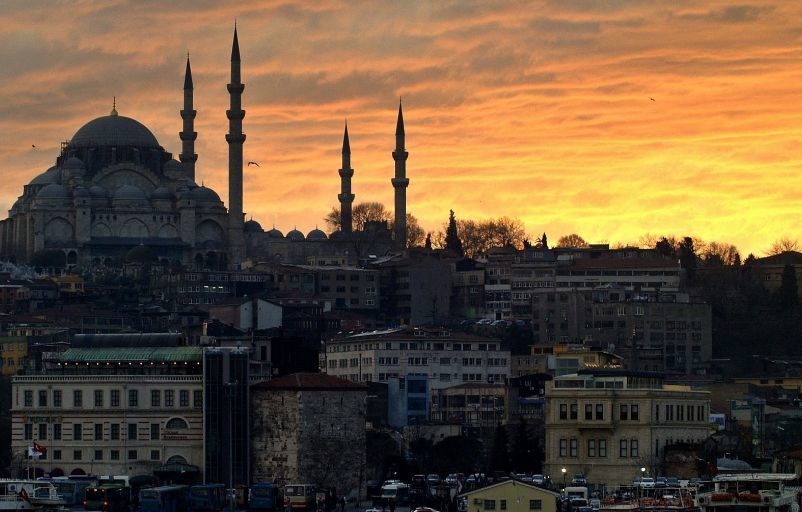 You might have heard positive chat regarding plastic and cosmetic surgery in Turkey, but you might not have heard that the country is also an attractive destination for other medical procedures. Like Thailand, Turkey's popularity for medical tourism is not limited to just plastic surgery – besides treatments such as hair transplants and cosmetic dentistry, you can also undergo gastric treatments in the land where East meets West.
Curious about the type of gastric treatments you can undergo Turkey? Let's take a look at the top four gastric treatments in Turkey.
A Gastric bypass is the most common type of gastric treatment in Turkey. The surgeon makes an incision in the abdomen and reduces the upper portion of the stomach to the size of a walnut. Then, it is sealed to separate it from the rest of the stomach. After that, your walnut-sized upper stomach is connected with your small intestine through stitches. Expect to be hospitalized for 3 to 5 days and you will need to stay in Turkey for around 7 to 14 days. The recovery period for a gastric bypass can be pretty long, usually around 4 to 6 weeks.
Gastric Balloon
Unlike a gastric bypass, the gastric balloon is non-surgical. A soft silicone balloon is inserted into your stomach to partially fills your stomach so it can feel fuller faster. The procedure is performed using an endoscope, a thin and flexible tube with a light and camera attached to it. The whole procedure will only take around 15 minutes and you can leave the hospital on the same day. Since it is non-surgical, it is also a lot more affordable than other types of gastric treatment.
During a gastric sleeve procedure, part of your stomach will be removed and then joined with the remaining portions to create a new "sleeve." The new stomach is around 1/10th the size of your original stomach, meaning you are unable to eat as much food as before. The procedure takes around an hour and you will need to stay in Turkey for around 7 to 14 days for the initial recovery. Gastric sleeve is the perfect alternative for people who cannot undergo gastric bypass surgery.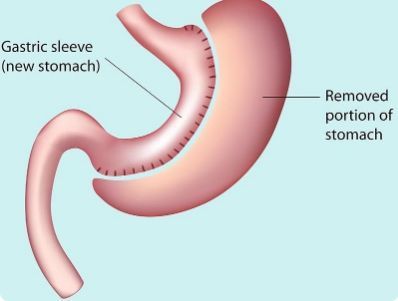 Gastric Band
A gastric band is a minimally invasive type of gastric treatment. During the surgery, your surgeon puts a silicone band around the upper part of your stomach to reduce your food intake. One of the advantages of a gastric band is that it allows your body to digest food in a normal way without malabsorption. The procedure takes around 30 to 60 minutes to perform and in most cases, you can go back to your hotel on the same day. Since it is minimally invasive, it only takes around two to seven days to recover.