WARNING: Dengue cases four times worse than last year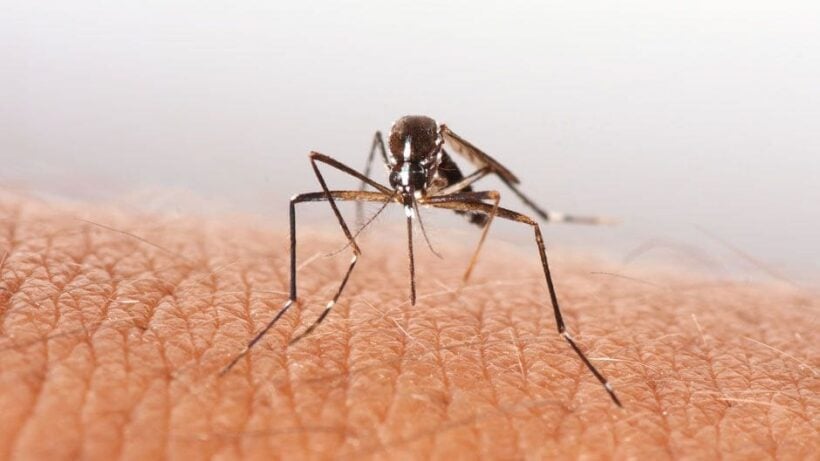 A nationwide alert has gone up about a big rise in Dengue cases across the country.
Hospitals nationwide are being ordered to set up emergency facilities to deal with the worrying rise in cases of dengue fever since the start of 2019.
Workpoint News reports that, in January alone, there were four times as many cases of the disease compared to January 2018 in Thailand.
Dengue fever can be fatal in some cases but is usually associated with high fever, aching muscles and joints, headache and nausea.
The Thaiger's list of proven methods to avoid being bitten by mosquitoes HERE.
The Thai Public Health Ministry has held a crisis meeting with health care professionals nationwide to discuss what to do amid fears that dengue figures could exceed the cases in 2013 when there were 150,000 cases across the country.
According to Workpoint News, provinces in the lower part of the north-east principally Nakorn Ratchasima, Ubon Ratchathani, Surin and Sisaket, have been the hardest hit.
Measures to prevent the spread of the disease were discussed a the crisis meeting as well as management for hospitals facing a rise in cases. Emergency centres are to be set up in all provinces and people are being urged to clear standing water where the mosquitoes breed around their homes.
From January 1-March 5 this year there were 9,044 cases and seven deaths associated with Dengue fever. In January there was 5,555 cases – four times the 2018 figures.
The Thaiger urges people to pass this story on in the hope we can reduce people's exposure to the Dengue virus carrying mosquito.


SOURCE: Workpoint News


Read more headlines, reports & breaking news in Thailand. Or catch up on your Thailand news.
Six per cent of Thai university students have attempted suicide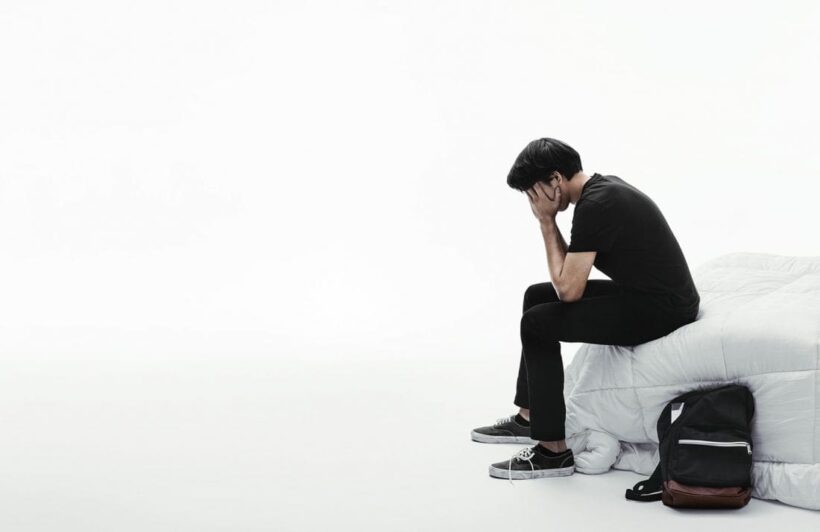 Recent research reveals a disturbing finding that over 6 per cent of university students have attempted suicide.
The study findings have been highlighted after several students killed themselves in recent weeks.
"From research on university students' depression during the past three to four years, it can be concluded that 6.4 per cent of students turned suicidal and tried to take their own life," said Asst Professor Dr Piyawan Visessuvanapoom, lecturer at the Chulalongkorn University's Faculty of Education.
The studies were both in Thailand and overseas, she added.
According to the research, most student suicide attempts were in dormitories or homes.
The common triggers for the actions were quarrels with someone very close, learning problems and relationship issues.
"Health problems, anxiety, stress and poor ties with parents and friends contribute to depression," Piyawan said.
"Given that half of university students' lives were about studies, lecturers could play a role in preventing a descent into depression."
"Lecturers should understand that students are diverse. When a group of students cannot do something, try to understand them and see how you can help."
Asst Professor Dr Nattasuda Taephant, who heads the Centre for Psychological Wellness, explained that everyone becomes sad from time to time.
"But if sadness is prolonged, a person may sink into depression."
Nattasuda said academic results that were below expectations, plus money problems, soured romantic ties or friendships, or the sudden loss of something important could upset students' lives and drive them into depression.
"The depressed tend to view the world and their situation negatively. Their past experiences affect their interpretation of what they are facing," she said.
She said those with depression tended to keep themselves away from others, lose interest in their studies and become suicidal.
"What the depressed want most is someone who agrees to listen and think for them. Lecturers, friends and family members can improve their emotional wellbeing," she said.
She said parents in particular should avoid any suggestion that they do not accept their children's mistakes.
In serious cases, he recommended that the depressed seek counselling from experts.
If you or anyone you know is in emotional distress, please contact the Samaritans of Thailand 24-hour hotline: 02 713 6791 (English), 02 713 6793 (Thai) or the Thai Mental Health Hotline at 1323 (Thai).
SOURCE: The Nation
Court to rule on Premchai poaching case today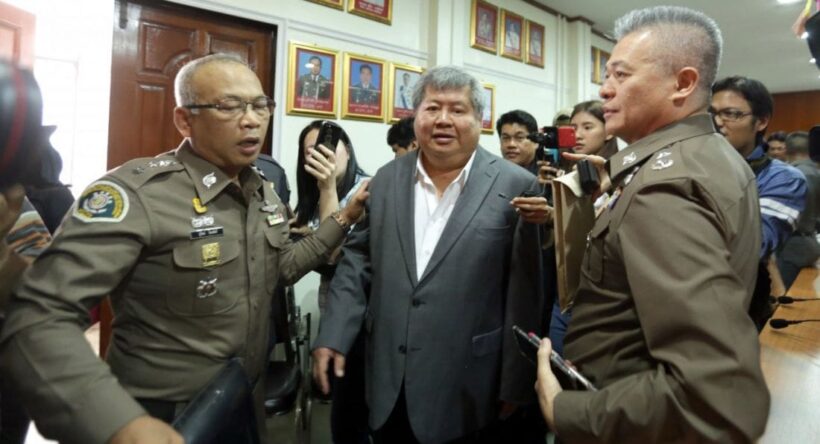 The Thong Phaphume provincial court in Thailand's western province of Kanchanaburi will deliver its long-awaited verdict in the illegal hunting case on the billionaire Thai construction tycoon Premchai Karnasuta today.
He, and his hunting party, is charged with killing protected species.
The alleged offence took place on February 3 last year in Kanchanaburi's Thungyai Naresuan wildlife sanctuary. They were arrested by forest rangers, led by Mr. Wichien Chinnawong, in possession of the carcasses of a panther and other animals.
The poaching arrest of the influential construction tycoon caused public uproar and fueled public awareness of Thailand's wildlife, especially endangered species like the panther.
The prolonged trial and social status of the key suspect have fueled public skepticism about whether justice will ever be delivered or the culprits punished.
Nine charges, including illegal hunting of a protected species and illegal firearm possession, were filed against the four suspects who have all pleaded not guilty. 32 prosecution and 16 defence witnesses testified during the trial.
After the reading of the verdict the Sueb Nakhasathien foundation will hold a panel discussion on the illegal hunting case on Wednesday at the office of the Thai Journalists Association.
Rock Thailand, Japanese start-ups eye Thai businesses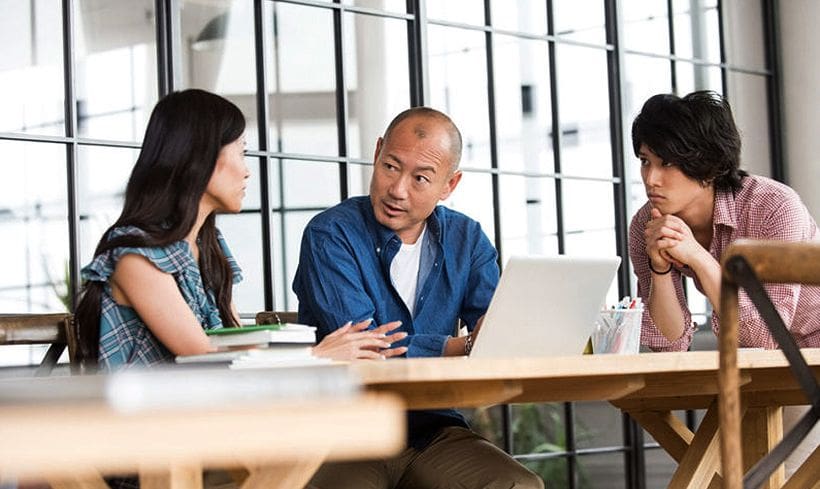 Noting Thailand as the new south east Asian regional innovation hub, the Japanese Embassy in Bangkok, in collaboration with Thailand's Ministry of Digital Economy and Society, CP Group and True Corporation, launched Rock Thailand, a start-up incubation project.
Rock Thailand is being used to open a stage for 10 top technology start-ups from Japan to present their business models to 20 key Thai enterprises and take part in its networking session.
Japanese ambassador to Thailand, Shiro Sadoshima, said the Rock Thailand event is being held as part of Japan's Open-Innovation Columbus project to support Japanese start-ups in the areas of innovation and knowledge exchange. The project began with the initiation of talks between leading Thai enterprises and Japanese start-ups.
Japan aims to promote cooperation between its start-ups and the Thai business community, said Pichet Durongkaveroj, minister of Digital Economy and Society, adding that this is what has led to the Open Innovation Columbus Project.
This is in line with the government's Thailand 4.0 policy, which aims to drive the economy through innovations and digital transformation, including the Smart City project and development of the Eastern Economic Corridor (EEC).
Thailand is being seen as the new innovation hub of the region outside Japan – both in terms of trade and investment. Under the regime, small and medium enterprises stand to benefit from the use of Internet of Things (IoT) technology to connect businesses in Japan, Thailand, Cambodia, Laos, Myanmar, Vietnam and the global market.
Suphachai Chearavanont, CEO of CP Group, said the corporation attaches importance to the nation's digital transformation.
"Our vision is not just for our group of companies, but for Thailand as a whole. Thailand needs to invest in research and development for start-up businesses and their ecosystem.
"The collaboration with the Embassy of Japan and the Digital Economy and Society Ministry enables us to exchange views with successful Japanese start-ups. We believe the power of leading start-ups from Japan will support us in developing innovations and advanced technologies and escalate the country to its Thailand 4.0 vision," he said.
The event was co-hosted by CP Group and True.