Bangkok's 'Backpacker Central' gets a makeover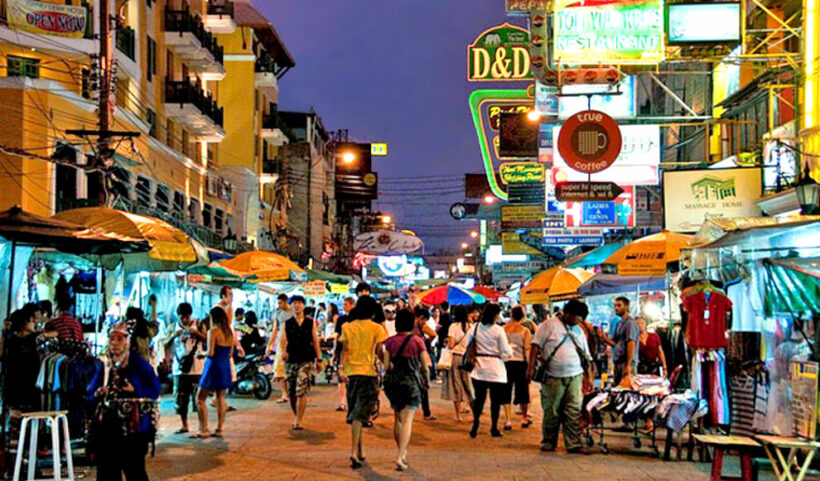 Khao San Road in Bangkok, which has become famous (and slightly infamous) over the years without much interference, is about to get fully-fledged make-over with the help of the Bangkok Metropolitan Authority.
Thai PBS reports that works are scheduled to begin in March next year with a budget of 48 millon baht set aside for the work.
Bangkok's Deputy Governor Sakonthee Patthiyakul says the renovation of Khao San Road will include granite repaving, raising of the road surface to the same level as the footpaths, landscaping and rezoning of approximately 240 pavement stalls.
Khao San Road is a 400 metre strip packed with bars, restaurants, guest houses offering cheap accommodation, hotels, souvenir shops and pavement stalls. It also had a reputation for offering a few fake items in the past, from brand name clothing to 'passports' and fake licenses.
Last year there was an ongoing battle between City Hall and roadside vendors as officials tried to 'clean up' the area but were castigated for not consulting the strip's many traders. City Hall eventually caved in to the pressure and stepped back from their proposed changes.
City Hall plans to rezone and re-manage the 240 pavement stalls by grouping the stalls of similar type, such as clothing, souvenirs and food, together. The deputy governor said that the operating hours of the pavement stalls will be from 9am to 9pm and the contracts for the pavement traders will be renewed every two years, so that new traders will have a chance to do business in the popular tourist spot.
To prevent a monopolization of the pavement stalls, each trader will be allocated only one stall, by means of drawing lots, and the stall rental fees will be paid to City Hall. Push carts selling drinks, fruit or food will not be allowed into Khao San Road.
For the next step, Sakonthee said that the city administration will apply the Khao San model to the nearby Rambutri Road.
SOURCE: Thai PBS
Keep in contact with The Thaiger by following our
Facebook page
.
Green Day heading back to BKK in 2020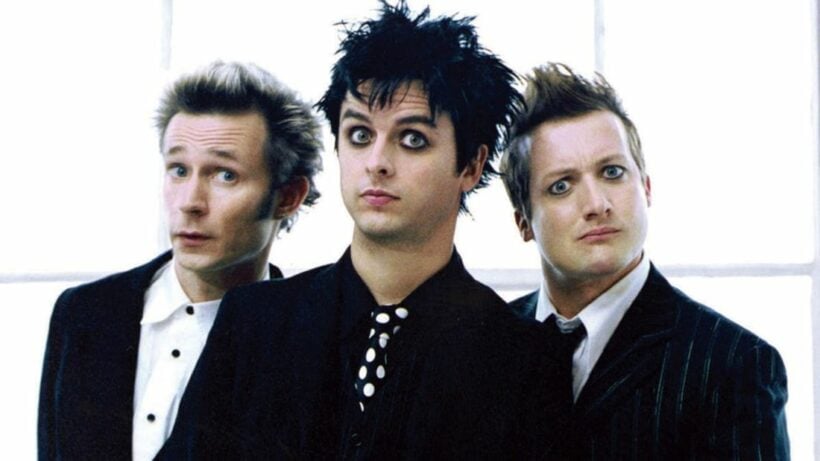 Green Day, five-time Grammy Award winners, are embarking on a global tour in 2020, including a stop-over in Bangkok during March. The rock 'n' roll Hall of Fame inductees will perform a series of concerts throughout Europe, UK, North America and Asia.
"Green Day Live in Bangkok" takes place on March 11, 2020 at Impact Arena, Muang Thong Thani. But it's not their first time. Green Day sold out concerts in their last Thai live gigs in 1996 and 2010.
Formed in 1986 in Berkeley, California, Green Day is one of the world's best-selling bands of all time, with more than 70 million records sold worldwide and 10 billion cumulative online streams of their music and performances. Their 1994 breakout album "Dookie" is widely credited with popularising and reviving mainstream interest in punk rock, catapulting a career-long run of No 1 hit singles.
In 2004, Green Day released the rock opera "American Idiot", selling more than 7 million copies in the US alone and taking home the Grammy Award for Best Rock Album. In 2010, a stage adaptation of "American Idiot" debuted on Broadway to critical and commercial acclaim. Entertainment Weekly called Green Day, "The most influential band of their generation," while Rolling Stone said, "Green Day have inspired more young bands to start than any act this side of KISS, and that doesn't seem to be changing."
Green Day Live in Bangkok 2020 is on March 11, 2020 at Impact Arena, Muang Thong Thani.
Ticket prices start at 2,000 baht and tickets go on sale on November 2 at all ThaiTicketMajor outlets via www.livenation.co.th or www.thaiticketmajor.com or call: 02 262 3838 for more information.
SOURCE: The Nation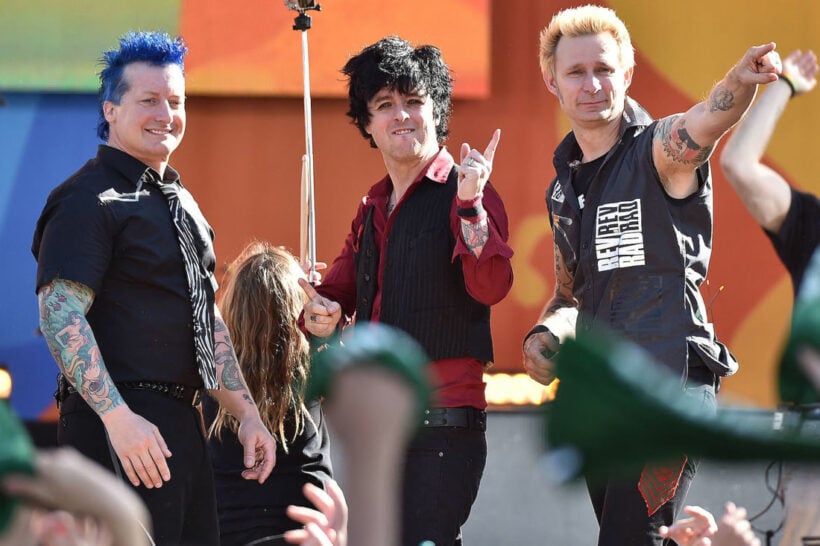 Keep in contact with The Thaiger by following our
Facebook page
.
10 billionaires among Thailand's 500 MPs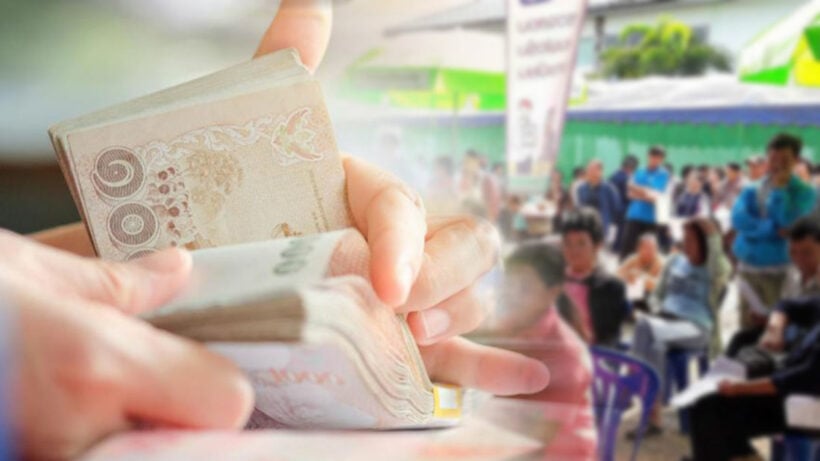 Thailand has 10 billionaire MPs, while the poorest MP has just 5,064 baht in his bank account, according to reports from the Office of the National Anti-Corruption Commission.
Of the 10 billionaire MPs, Mrs. Nathee Ratchakitprakarn, of the Bhumjaithai Party, wife of Tourism and Sports Minister Pipat, is the richest, with declared assets of about 4.675 billion baht.
The other nine billionaire MPs are:
Mr. Anutin Charnvirakul, Bhumjaithai party leader, deputy prime minister and public health minister, with 4.249 billion baht (including two planes, two boats, Buddha images worth 121 million baht and 395 million baht in bank deposits)
Bhumjaithai MP for Satun province, Mr. Piboon Ratchakitprakarn, with 2.342 billion baht
Mr. Suriya Juangroongruangkit, industry minister and Palang Pracharat MP, at 2.198 billion baht
Mr. Apichaiubon, Democrat party-list MP, with assets of 2.048 billion baht
Mr. Nataphol Teepsuwan, Palang Pracharat party-list MP and education minister, with 1.985 billion baht
Khunying Kalaya Sophonpanich, deputy education minister and Democrat party-list MP, with 1.785 billion baht
Ms. Supamat Issarapakdi, Bhumjaithai party-list MP, who has 1.609 billion baht
Mr. Kittisak Khanasawat, Pheu, Thai MP for Maha Sarakham, with 1.529 billion baht
Democrat party-list MP Korn Chatikavanich, with 1.097 billion baht
PM's Office Minister and Chart Pattana party-list MP Tewan Liptapallop, who has 1.03 billion baht
House Speaker Chuan Leekpai has assets of about 8 million baht
Of the 500 MPs, it appears that Mr. Phisanu Polatee, Bhumjaithai, MP for Pathum Thani province, has the least assets. There was, at the time reporting, only 5,064 baht in his bank account.
Earlier, he reported that he earned 14,000 baht a month from the Provincial Administration Organization. His earnings as an MP since May totaled 829,700 baht. He said he is living in the house of his mother and the car that he has been driving belongs to a friend.
Several MPs have not yet declared their assets to the NACC's Office, including Future Forward party leader Thanathorn Juangroongruangkit and Future Forward MPs Pannika Wanich and Pitha Limcharonrat.
SOURCE: thaipbsworld.com
Keep in contact with The Thaiger by following our
Facebook page
.
PM will act on opposition's recommendations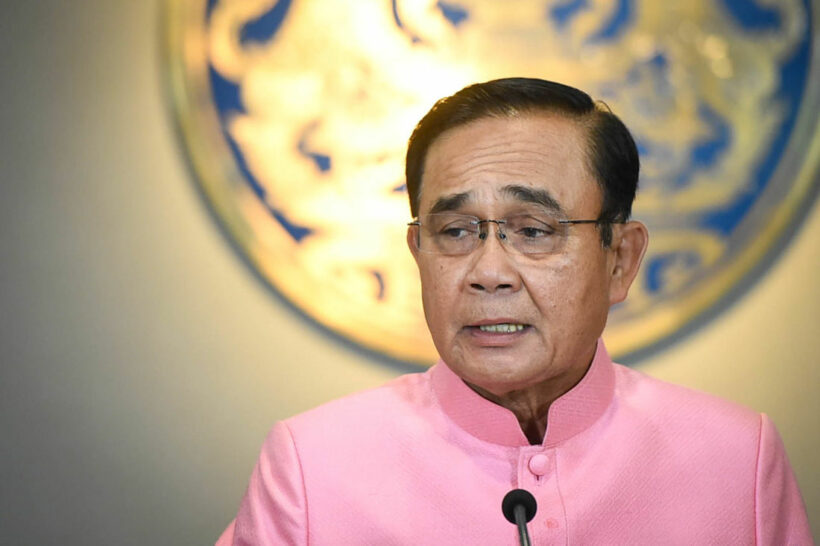 Prime Minister Prayut Chan-o-cha said on Saturday that he was satisfied with the deliberations over the budget bill in the previous two days and promised to act on the constructive suggestions offered by opposition parties.
Regarding the 400 billion baht allocated for the Central Fund, the Prime Minister admitted that the figure seems high, but it actually isn't when measured against various urgent issues requiring immediate attention, such as flood relief, pensions and critical projects proposed by local administrative bodies during cabinet meetings.
Defending the increased military budget, the PM said that the mission of the military isn't just to defend the country from invasion, but also the interdiction of smuggling and non-military activities such as disaster relief operations.
Tens of thousands of troops are deployed along Thailand's borders, with many of them stationed in the deep south to maintain peace in the often restive region.
He defended the need for new armaments, including navy's plan to procure new vessels to protect Thailand's marine resources and enhance the navy's overall capacity. He pointed out that Thailand isn't the only country in the region enhancing its military.
He said that about 2,000 projects have been proposed to address the flooding issue and that budgetary constraints mean the government must be selective, priority being given to those which are most urgent.
Regarding the 300 billion baht investment budget, the PM said that since investments in various major infrastructure projects are, and will be undertaken by the private sector, the funds will be used as seed money from the government to supplement private investment.
He said that public debt, now 41% of GDP, is not a serious concern as Thailand has the ability to service the debts.
SOURCE: thaipbsworld.com
Keep in contact with The Thaiger by following our
Facebook page
.