Thailand Finance Minister confident of success with "cash for tourists" incentive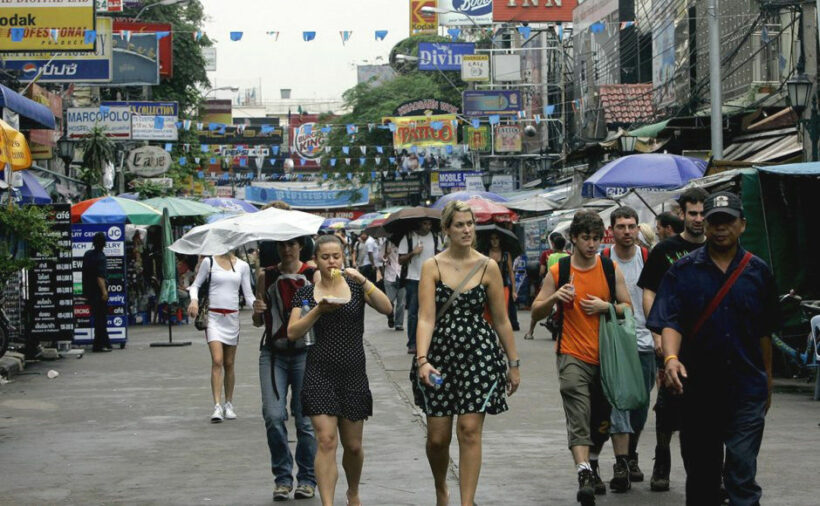 PHOTO: ThaiVisa.com
With 32,000 businesses having already signed up to the government's "Eat, Shop, Use" tourism-stimulus campaign, the Finance Minister Uttama Savanayana says he's confident it will be a success, and that thousands more will sign up before the deadline of September 20.
Retailers, restaurateurs and service agencies can sign up to the campaign through the Thung Ngern Pracharat mobile app.
Participating businesses then display a sticker at their premises, letting visitors know they can spend their government "coupon" there.
Minister Uttama claims he's feeling positive that the number signed up to the campaign will soon reach 40,000.
"We set a target of 40,000 shops and that should be achieved before the September 20 deadline," he said. "Combined with 80,000 entrepreneurs who registered earlier this year, we will have about 120,000 shops where tourists can spend the 1,000 baht they'll receive from the government."
SOURCE: The Nation
Keep in contact with The Thaiger by following our
Facebook page
.
Top 5 reasons why Aussies choose medical tourism in Thailand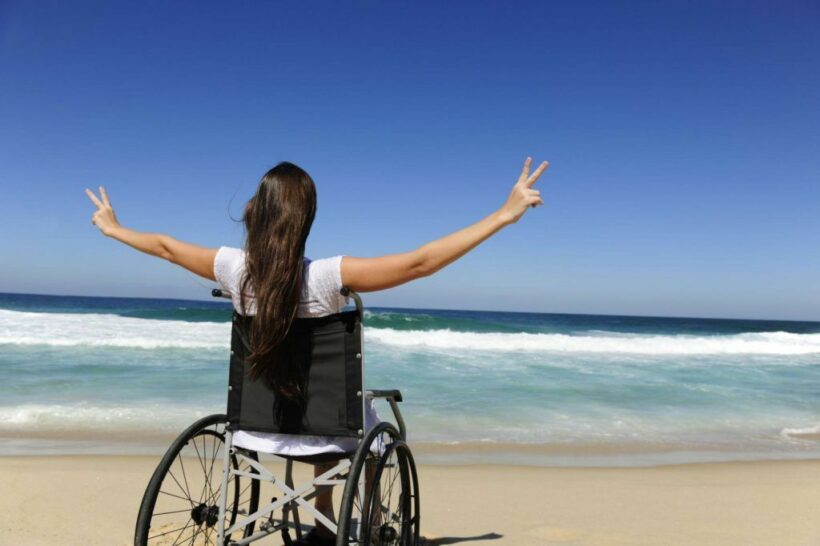 "With more than 15,000 Aussies travelling to Thailand each year for medical tourism, the country is a burgeoning market for cosmetic procedures. There are numerous Thai doctors who already have more than a 90% Australian client base. The landscape is certainly changing when it comes to price, surgical quality, convenience and post-recuperation."
Darren Lyons from medical information site MyMediTravel has seen an influx of Australian medical patients flocking to Thai destinations; from Bangkok to Phuket. And the facts don't lie.
Australians are now spending in excess of US$300 million on a variety of diverse treatments from rhinoplasty and facelifts to breast augmentation and even cardiology. Due to an ageing population and long waiting lists, many Aussies are turning to Thailand to help them achieve their healthcare goals. So, what are the five main reasons Australians are heading all the way up to South East Asia for their medical and cosmetic requirements?
1. Exclusive Hospitals
Groundbreaking technology across Thai hospitals and clinics are a real attraction for medical tourists. Heavy investment into Bumungrad International Hospital and Bangkok Hospital Bangkok in the capital makes them two of the largest private medical facilities in the country which has seen an influx of Aussie patients.
The latter utilizes Specialist Beam Surgery to treat cancer patients whilst open heart surgery is becoming popular thanks to Off-Pump Coronary Artery Bypass or OPCAB. Meanwhile, an entire sports injury rehab wing exists where a host of Australian sports stars from soccer, Aussie Rules and boxing have been successfully treated. There is even an on-site shopping center and a McDonalds!
Across the 60-plus JCI-accredited hospitals, hotel style amenities also attract Aussie patients looking for state-of-the-art medical services. Since 2013, Bumungrad Hospital has treated more than a staggering one million patients including more than 10,000 from Australia.
Catering to international patients' needs, hospital wards have transformed into plush buildings filled with luxury amenities. These feature dedicated check-in, complimentary lounges, travel agents for arranging visa extensions and boutique style rooms. Accommodation comes complete with separate living room, en-suite, kitchen and WIFI providing the opportunity for family and visitors to stay.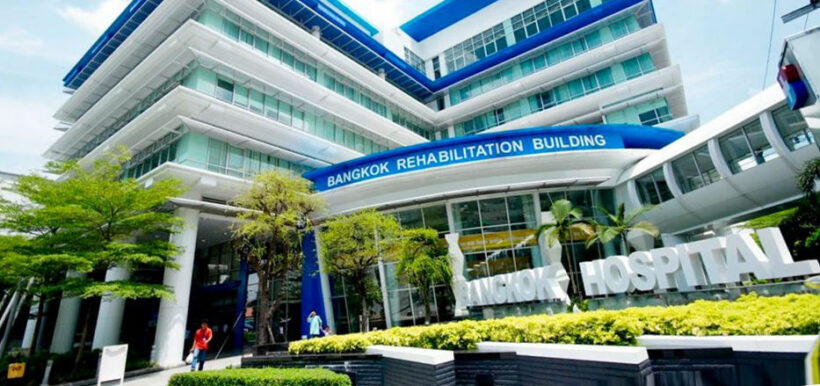 2. Healthcare Standards
Adhering to US international standards of care, Australians have realised the potential for quality healthcare in Thailand. The patient to nurse ratio is also another key factor with Australian patients receiving one nurse per eight patients compared to Thailand where it is one nurse per four patients.
3. Accessibility
Travel has never been easier and more cost-effective for Australians benefitting from direct routes to the region. Thai Airways provide non-stop flights daily to Bangkok from major cities including Sydney and Melbourne. There's also direct flights into Phuket from the east coast cities (with JetStar). Once in Thailand, international patients can select a range of affordable internal airlines offering flights to stunning beach resorts and tropical locations such as Koh Samui and Phuket.
4. Value
Enticing prices on treatment sees Australian patients save around 30%-40% across a wealth of procedures with identical medical care and drugs. With increasing competition to keep prices low, this fiercely-competitive market is a haven for patients. For example, a facelift in Australia costs around A$10,000 whilst facelifts in Thailand are priced around A$4,200.
5. Global Destination
Thailand has recently established itself as a global medical tourism destination turning over more than US$5 billion in the last five years alone. Australian patients are seeing the advantage of combining top-notch, price-busting cosmetic treatment with an unforgettable vacation that has seen half a million plus patients visit the region already.
Keep in contact with The Thaiger by following our
Facebook page
.
Thai Airways must modify rehabilitation plan to survive: Airline President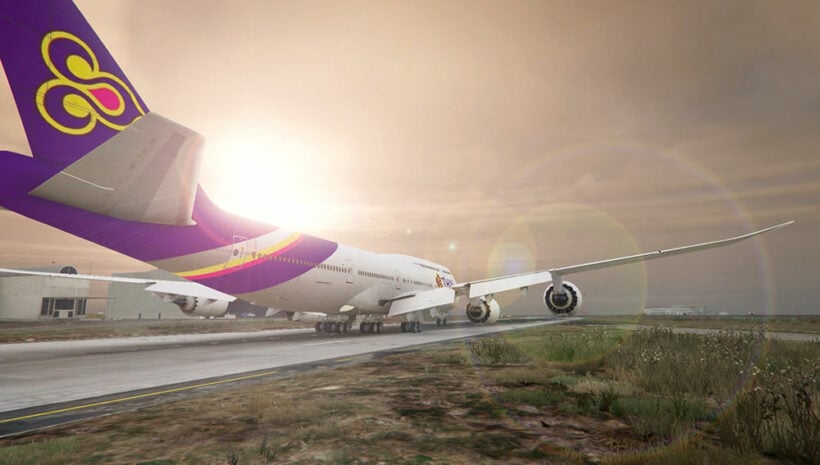 PHOTO: gta5-mods.com
"Thai Airways will have to modify its rehabilitation plans to survive in the face of tight competition." This frank admission by the airline's president Sumet Damrongchaith.
The national carrier is now carrying a total debt of over 2.45 billion baht and losses of more than 20 billion, despite being able to reduce its debts by 48 billion baht over the past five years.
Sumet says the first step will be to restructure the airline's management and finances as well as reconsider its plan to spend 1.5 billion baht on 38 new aircraft. He admits the biggest problem is that Thai Airways has low capital but a high debt-to-equity ratio of eight times.
In order to maintain its competitiveness, the carrier will have to reduce its debts versus assets and boost its working capital with support from the ministries of Transport and Finance. Hence, it plans to borrow approximately 3.2 billion baht in fiscal 2020 in line with the budget limit set by the Office of Public Debt Management.
This loan will be taken to support the airline's investments as well as for its working capital, to update equipment and maintain existing aircraft, but will not be used to repay old debts.
The Nation also reports that the airline is also concerned about maintaining its liquidity because at the end of June this year, its revolving credit line stood at 13.4% of the total revenue forecast for 2019.
Sumet admits that, though the original rehabilitation plan has a set framework, the situation has now changed due to the appreciation of the baht, so in order to achieve goals, the work method has to be redesigned, such as finding a way to procure more passengers.
"We are now in the process of analysing new markets."
Meanwhile, Thai Aiways' board chairman Aek-Niti Nitithan-Praphas says the board is reconsidering plans to procure a new fleet taking into consideration the state of the global and domestic economies as well as the US-China trade war.
"The growth of the tourism industry and the airlines' financial status needs to be reviewed in line with strong competition and routes that are no longer popular. It's better to carefully revise the plan instead of exposing the airline to greater risk. The target should be reduce expenses by 20%."
Meanwhile, Thai Airways aims to boost the sale of tickets, find ways of increasing online shopping of duty-free goods and reducing unnecessary expenses by 10%without affecting the quality of service in the last three months of 2019.
The airline is also negotiating the option of cutting down overtime expenses and is looking into curbing losses incurred by it's semi-budget offshoot Thai Smile by increasing its flying hours to 10.5 hours daily. These steps are expected to help the airline reach breakeven point in the short term.
The airline is also considering long-term goals such roping in more passengers by offering greater benefits to Royal Orchid Plus members, focusing on digital marketing, retiring non-performing assets as well as increasing revenue from related businesses such as kitchens and aircraft repair centres.
SOURCE: The Nation
Keep in contact with The Thaiger by following our
Facebook page
.
TAT says 'all go' for tourism discount campaign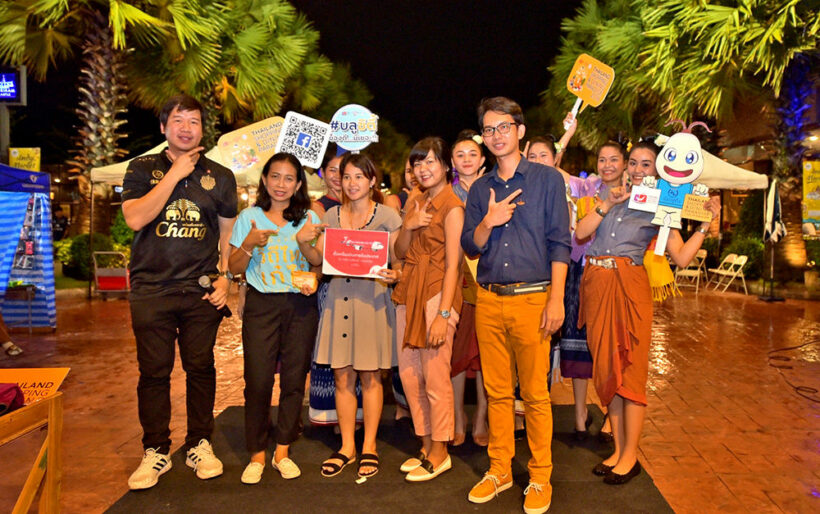 PHOTO: Thailand Shopping and Dining Paradise
The Tourism Authority of Thailand's governor says that the TAT will introduce two domestic tourism promotional measures – a 100 baht nationwide tourism campaign, and "shocking-price weekday" discounts.
The 100 baht campaign will offer some 40,000 products and services at only 100 baht each. Registration is required and will be open on November 11-12 and December 11-12, 2019, for up to 10,000 people each day on the the TAT website, starting at midnight each day.
The weekday discount campaign, valid Mondays to Thursdays will run from November 1 until December 3, offering up to 70% discounts on selected tourism products. The TAT will open an online store offering the same discounts. Eligible purchases made with the government's wallet app will also receive a 15% VAT rebate.
The TAT says they are now ensuring the readiness of the system to accommodate registrations, after issues found during the previous 'Chim Shop Chai' campaign for Thais in a recent successful economic stimulus package from the government. In that campaign the government handed out 1000 baht gift to Thais with the stipulation it had to be spent in another province. 12 million Thais registered for the program.
The governor says he is confident these measures will provide an ongoing economic boost following the success of the Chim Shop Chai campaign, spiking revenue 10-20% during the campaign.
SOURCE: National News Bureau of Thailand
Keep in contact with The Thaiger by following our
Facebook page
.