Thai Airways pushes back resumption of international services to August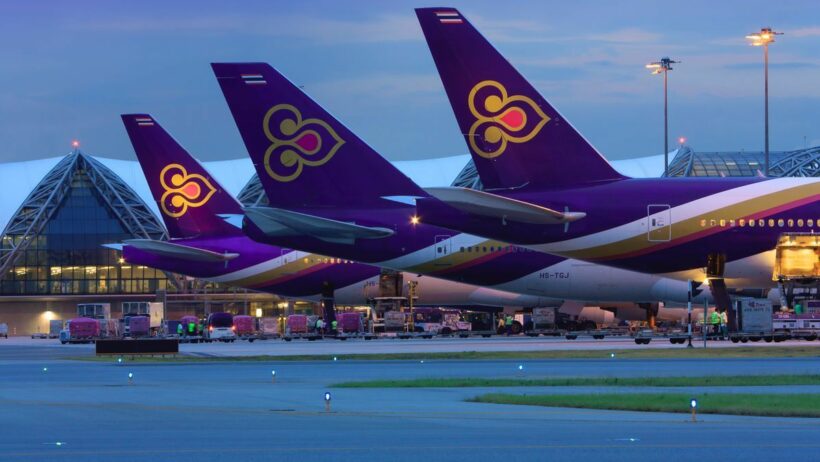 Thai Airways, with more problems than most airlines at the moment, has pushed back its resumption of international services from the start of July to August. Maybe the flight schedulers know something the rest of us don't….?
The Civil Aviation Authority of Thailand has pushed back the resumption of international flights twice already. The current ban will finish on June 30. But there has been no official update on what will happen after June. Now Thai Airways is adjusting its planned flight resumption for flights to Europe out of Bangkok, changing the launch dates for its London and Paris services. Published in Airlineroute, the planned London and Paris services of Thai Airways are now due to resume in August rather than previously reported in July.
The scheduling, or the re-arrangements of the scheduling, are happening while the national carrier is going through major restructuring in the country's Bankruptcy Court. The airline, burdened by growing debt, was already struggling before the financial crisis brought about by Covid-19 lockdowns and border closures. Its fleet has been grounded with only a few aircraft used for special repatriation flights.
Meanwhile there are ongoing discussions about creating "travel bubbles" or "green lanes" between countries with low infection rates that governments consider as 'low risk'. This would allow essential travel to resume without quarantine requirements. Malaysia, Vietnam, Taiwan, South Korea and China have already been talking about possible limited resumptions of flights between the 'low risk' nations.
Globally, over 65 million jobs are supported in the aviation industry with 1 in 10 jobs around the world provided by the tourism sector. Most of those jobs are now at critical risk, in the short to medium term, and only a complete reopening will allow thousands of SMEs that rely entirely on tourism a chance to survive.
Thailand has a high reliance on tourism and the government will be weighing up the risks between an extended pause on its tourism economy and opening up too early to 'at risk' countries that are still struggling with Covid-19 cases. As Thailand continues to repatriate its citizens, the only new cases of Covid-19 in the past 2 weeks have been from citizens returning from overseas – mostly from Middle East countries as well as the US.
Keep in contact with The Thaiger by following our Facebook page.
Never miss out on future posts by following The Thaiger.
Bangkok Military Court issues arrest warrant for medic accused of injecting troops with fake Covid-19 vaccine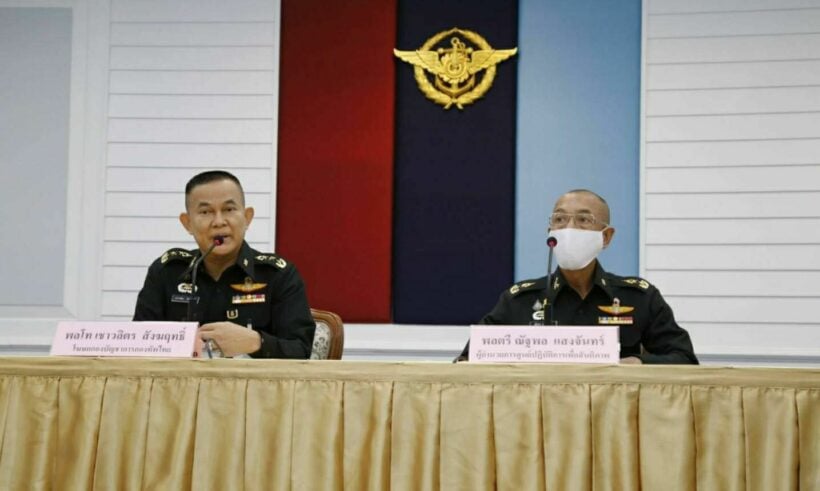 The Bangkok Military Court has issued an arrest warrant for a Royal Thai Army medic who is accused of injecting troops with a fake Covid-19 vaccine. He reportedly made more than 100,000 baht by charging troops, who were on a United Nations mission, 500 baht each for a tetanus vaccine and a fake Covid-19 vaccine, which an internal army investigation determined was just saline solution.
The Thai Army held a press conference after the medic's fake vaccine scam made headlines, saying the incident had tarnished the army's image. The field medic, who was also a lieutenant, injected more than 250 Thai troops stationed in South Sudan on a UN peacekeeping mission with the fake vaccine, claiming it was the head doctor's order, Army Army spokesperson Santipong Thammapiya confirmed. He says the medic was in the Thai-South Sudan Horizontal Military Engineering Company.
"This incident affects the image of the Thai Armed Forces and Thailand in the United Nations mission. It is a serious disciplinary offence and also violates ethical standards as the wrongdoer is a doctor."
The medic injected troops with a legitimate vaccine for tetanus as well as a saline solution shot he claimed was a Covid-19 vaccine. He charged 500 baht for the vaccine package, adding up to more than 100,000 baht, according to a UN investigation.
The medic had been sent back to Thailand. The Bangkok Military Court has now issued a warrant for his arrest. Previous reports said the medic's license was revoked, but a recent report by Nation Thailand says the Medical Council is considering whether to revoke his doctor's license.
SOURCE: Nation Thailand
Keep in contact with The Thaiger by following our Facebook page.
Never miss out on future posts by following The Thaiger.
Thai navy sailors rescue adorable cats from ship fire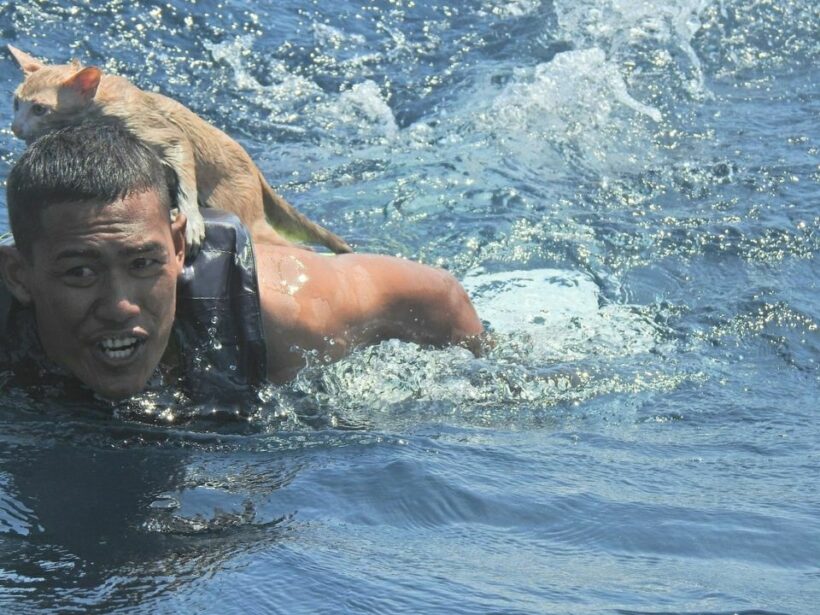 In an act of good deed, navy officials have rescued 4 cats from a ship that had caught fire and began to sink about 13 kilometres off Adang Island in the southern province of Satun. The ship's 8 member crew had jumped off the sinking vessel and were rescued by a passing fishing ship, but the cats were left onboard.
The Thai Navy inspected the Phamonsin Nava 10 fishing ship to check if there had been any oil spillage and noticed 4 cats were onboard, according to Facebook user "Nookool.b" who posted photos of the feline rescue mission. Navy sailors rescued the cats by carrying them piggy‐back style across the water to the navy vessel unit. The felines were safely rescued and were in good condition, just a bit dehydrated.
"They carried each cat on their backs and swam back to the Navy vessel until every cat was rescued."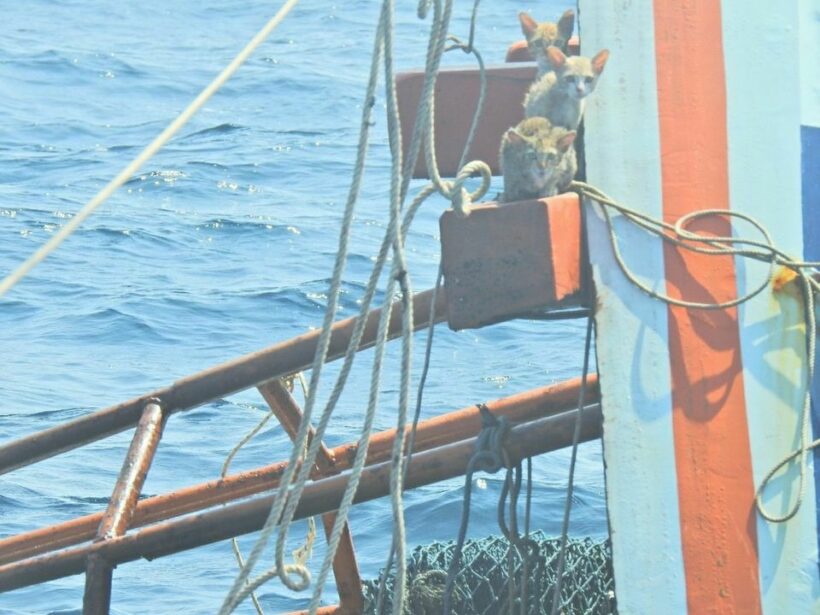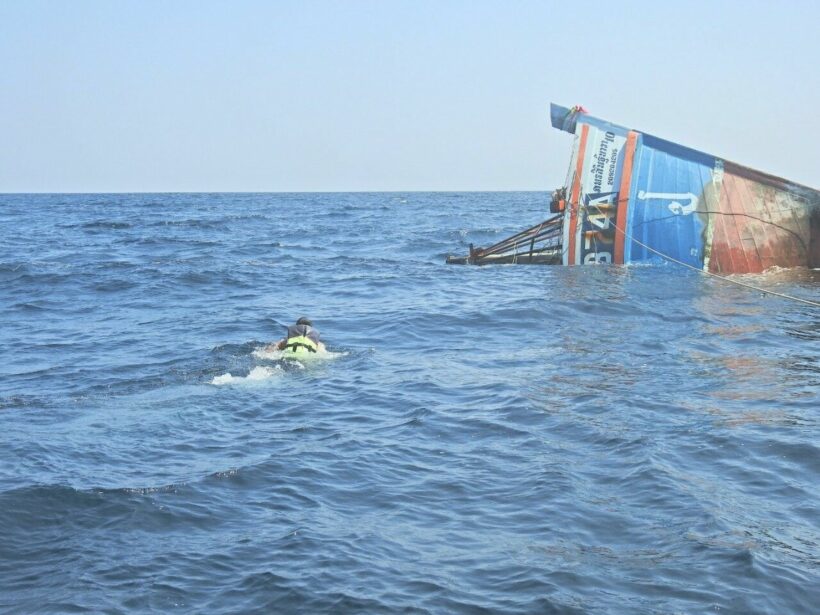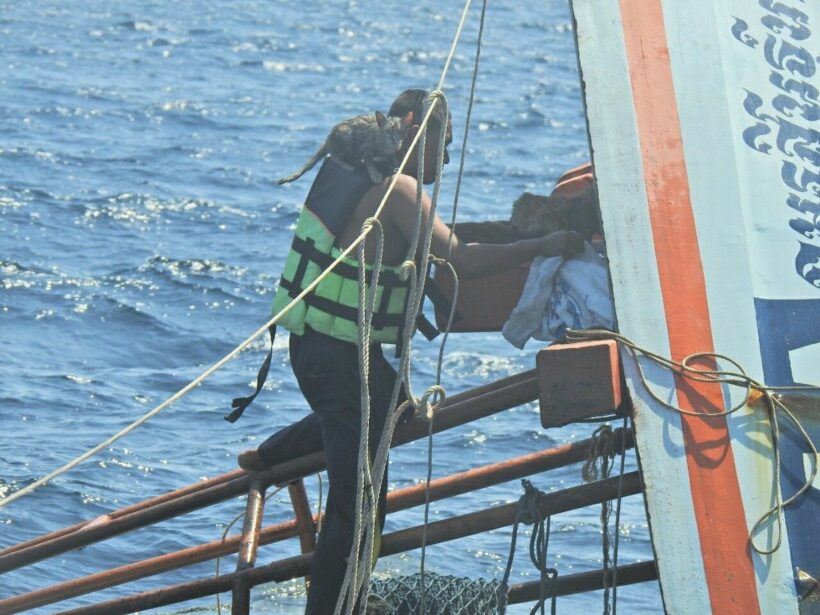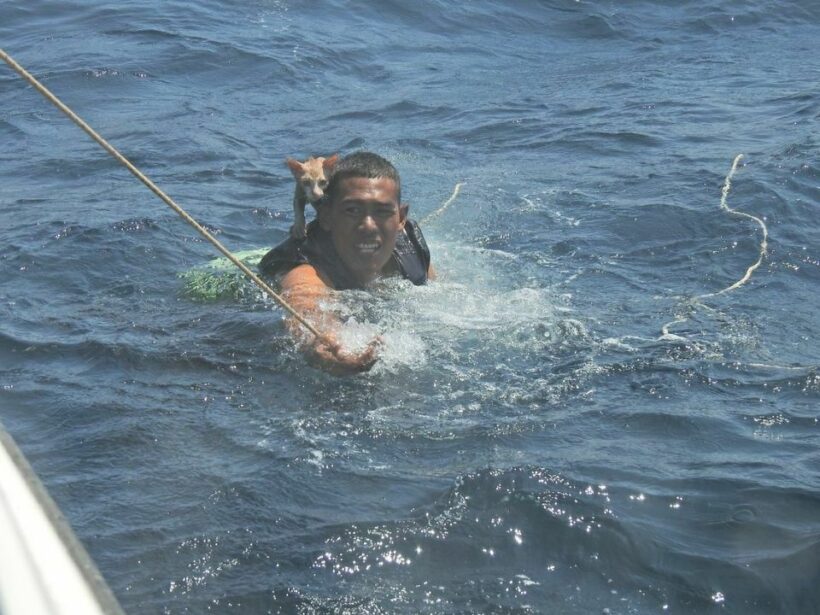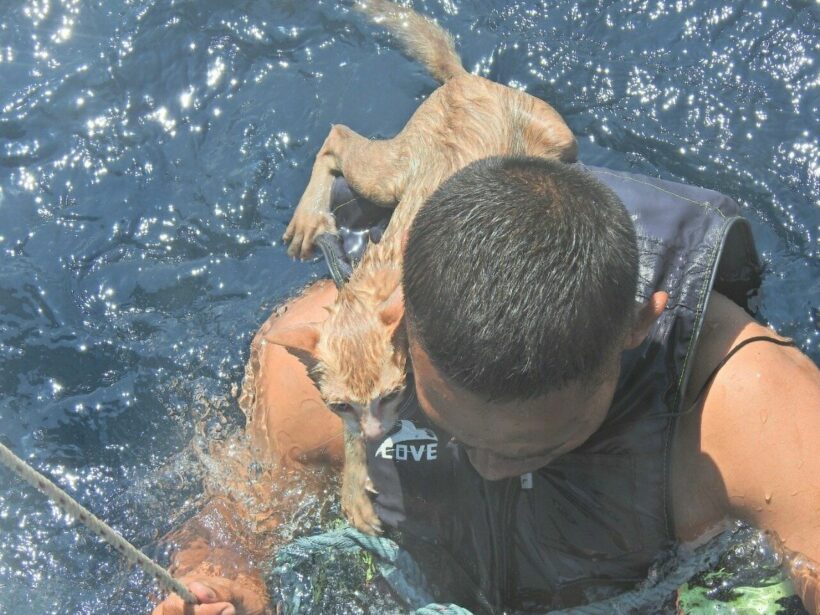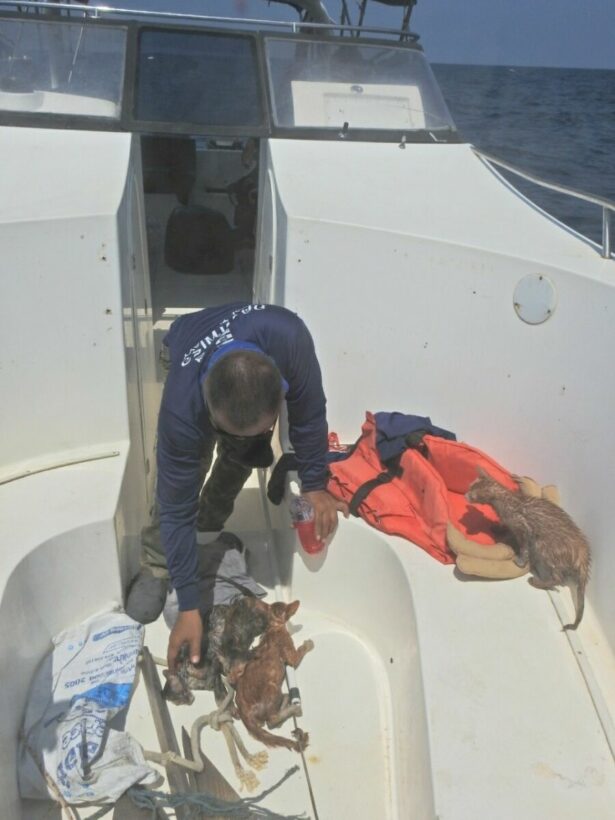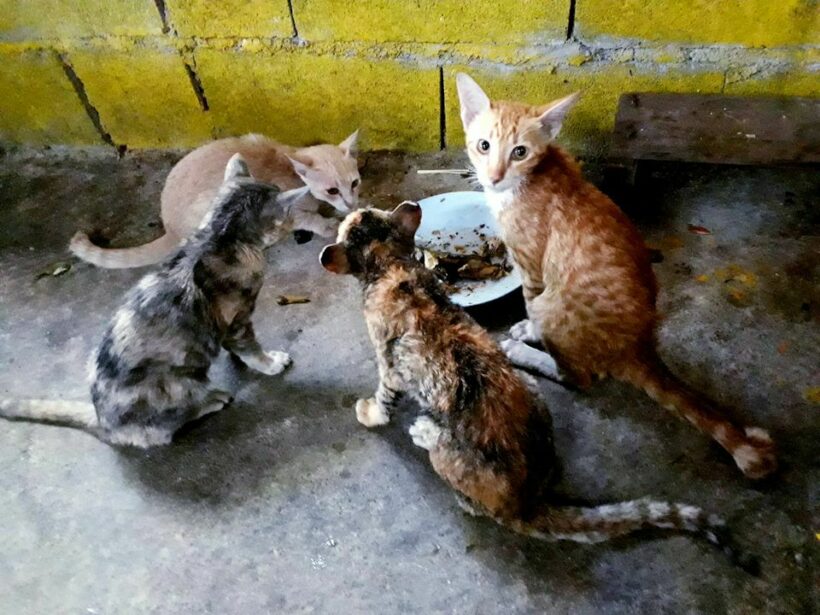 SOURCE: Facebook/ จ่าเฉิน เม็ดไทรทีม ยูทูป
Keep in contact with The Thaiger by following our Facebook page.
Never miss out on future posts by following The Thaiger.
Cabinet approves budget of over 6.3 billion baht for 35 million more vaccine doses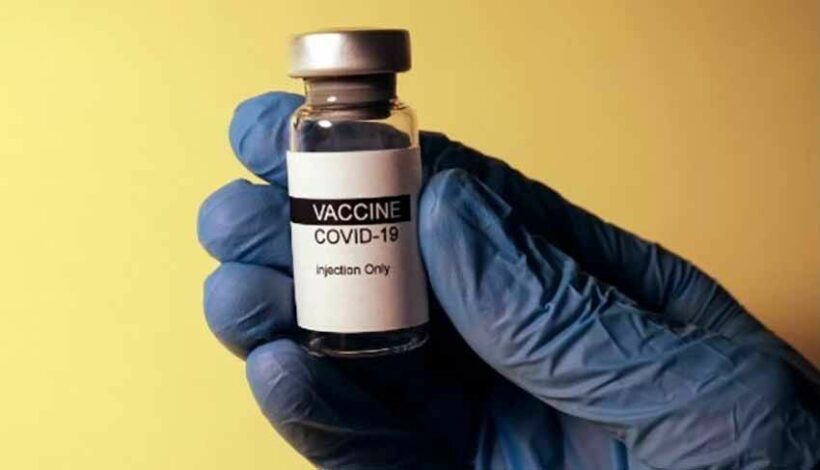 The Thai government has approved a budget of 6.387 billion baht to procure an additional 35 million doses of Covid-19 vaccines. The budget was approved at a Cabinet meeting yesterday, according to a government spokesperson.
Nation Thailand reports that the budget will be divided into 5.6 billion baht, which will be spent on AstraZeneca vaccines, with 700 million baht going on preparation and rollout at a local level. It's understood officials expect to take delivery of the new consignment at the same time as it receives the 26 million AstraZeneca doses and 2 million Sinovac doses already on order.
In total, this will give Thailand 63 million doses, enough to vaccinate 60% of the population. It's understood the Public Health Ministry is also in talks with other vaccine manufacturers. Johnson & Johnson has already begun the process of applying to register its single-dose vaccine in the Kingdom. Thailand currently has a limited number of vaccine doses, with high-risk provinces and groups being given priority. The government plans to open vaccine registration to general members of the public in May.
SOURCE: Nation Thailand
Keep in contact with The Thaiger by following our Facebook page.
Never miss out on future posts by following The Thaiger.