Thai Airways must modify rehabilitation plan to survive: Airline President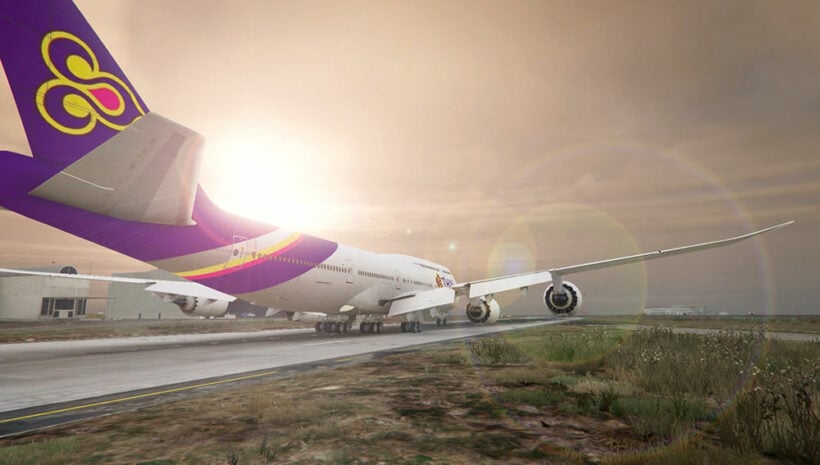 PHOTO: gta5-mods.com
"Thai Airways will have to modify its rehabilitation plans to survive in the face of tight competition." This frank admission by the airline's president Sumet Damrongchaith.
The national carrier is now carrying a total debt of over 2.45 billion baht and losses of more than 20 billion, despite being able to reduce its debts by 48 billion baht over the past five years.
Sumet says the first step will be to restructure the airline's management and finances as well as reconsider its plan to spend 1.5 billion baht on 38 new aircraft. He admits the biggest problem is that Thai Airways has low capital but a high debt-to-equity ratio of eight times.
In order to maintain its competitiveness, the carrier will have to reduce its debts versus assets and boost its working capital with support from the ministries of Transport and Finance. Hence, it plans to borrow approximately 3.2 billion baht in fiscal 2020 in line with the budget limit set by the Office of Public Debt Management.
This loan will be taken to support the airline's investments as well as for its working capital, to update equipment and maintain existing aircraft, but will not be used to repay old debts.
The Nation also reports that the airline is also concerned about maintaining its liquidity because at the end of June this year, its revolving credit line stood at 13.4% of the total revenue forecast for 2019.
Sumet admits that, though the original rehabilitation plan has a set framework, the situation has now changed due to the appreciation of the baht, so in order to achieve goals, the work method has to be redesigned, such as finding a way to procure more passengers.
"We are now in the process of analysing new markets."
Meanwhile, Thai Aiways' board chairman Aek-Niti Nitithan-Praphas says the board is reconsidering plans to procure a new fleet taking into consideration the state of the global and domestic economies as well as the US-China trade war.
"The growth of the tourism industry and the airlines' financial status needs to be reviewed in line with strong competition and routes that are no longer popular. It's better to carefully revise the plan instead of exposing the airline to greater risk. The target should be reduce expenses by 20%."
Meanwhile, Thai Airways aims to boost the sale of tickets, find ways of increasing online shopping of duty-free goods and reducing unnecessary expenses by 10%without affecting the quality of service in the last three months of 2019.
The airline is also negotiating the option of cutting down overtime expenses and is looking into curbing losses incurred by it's semi-budget offshoot Thai Smile by increasing its flying hours to 10.5 hours daily. These steps are expected to help the airline reach breakeven point in the short term.
The airline is also considering long-term goals such roping in more passengers by offering greater benefits to Royal Orchid Plus members, focusing on digital marketing, retiring non-performing assets as well as increasing revenue from related businesses such as kitchens and aircraft repair centres.
SOURCE: The Nation
Keep in contact with The Thaiger by following our
Facebook page
.


Do you need help with your business? Are you searching for a new job? Or an employer looking to hire? Try JobCute today.

Read more headlines, reports & breaking news in Thailand. Or catch up on your Thailand news.

Chevrolet Thailand says 'no' to compensation demands for cars sold before discounts were announced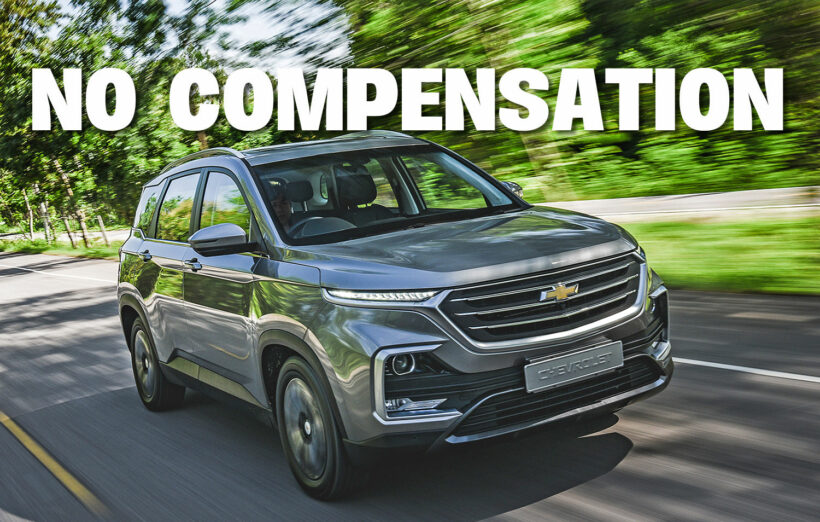 Yesterday, a group of Chevrolet car buyers submitted a letter to Chevrolet Sales (Thailand) at the company national HQ at Rasa Tower, in Bangkok's northern suburbs. They were demanding the company should compensate them for having bought their cars at full price, just before Chevrolet announced it was pulling out of manufacturing cars in Thailand. Specifically they were complaining about paying the full price after Chevrolet announced a promotion to sell their backlog of vehicles at nearly 50% off, the day after the announcement.
Last week General Motors in the US announced it would end production and sales of its Chevrolet line in Thailand by the end of 2020. They announced the same for their range of cars in Australia and New Zealand as well.
Chevrolet cut prices in half to clear stocks of more than 4,000 vehicles in Thailand. The cost of a Captiva LS dropped from 999,000 to 499,000 baht and the LT models from 1.099 million to 599,000 baht. Smaller discounts also applied to their models of Colorados and Trailblazers. The price cut has upset those who bought their Chevrolets at full price in the weeks before. They submitted their demands to the Foundation for Consumers demanding compensation. The letter they submitted yesterday urging the company to take one of the following actions…
Pay the price difference to those who bought vehicles at full price, or
Allow the customers to cancel their contracts and return the vehicles for a full refund.
But Chevrolet Thailand has made it clear that the company will not be compensating customers who bought the all new Captiva, its latest SUV, at full price as some of them demanded.
"Chevrolet Thailand has no policy on compensation in this case since the price-cut promotion took effect from February 18 and was in accordance with the law."
Chevrolet Thailand also announced at the time that the firm's after-sales service will continue at Chevrolet service centres nationwide once the brand withdraws from the Thai market at the end of this year.
SOURCE: The Nation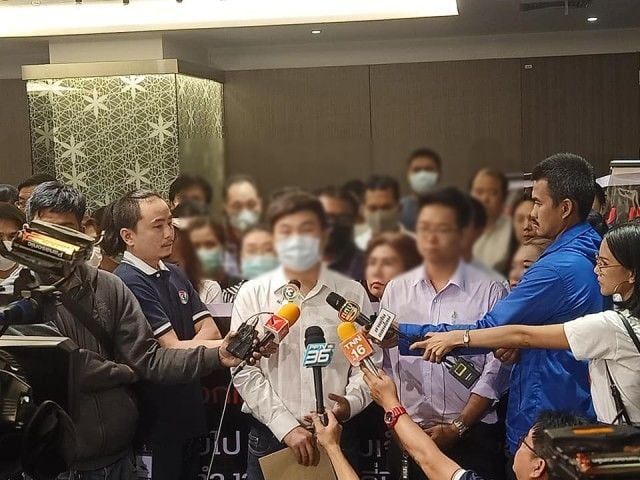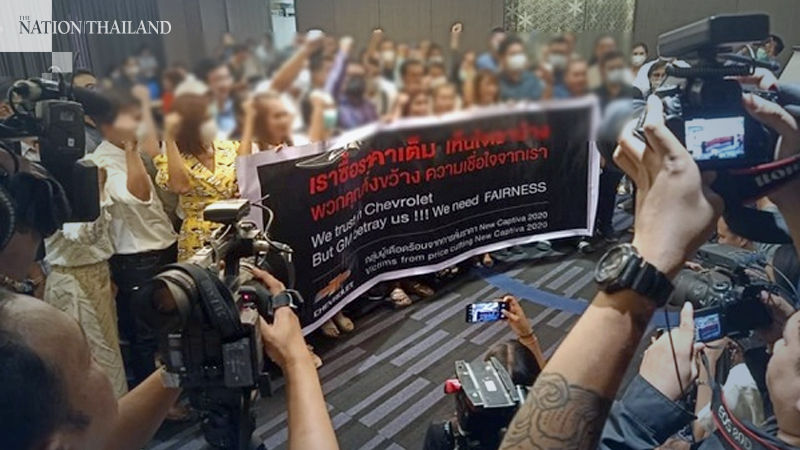 Keep in contact with The Thaiger by following our
Facebook page
.
Consumer groups warn of risks in buying a new Chevrolet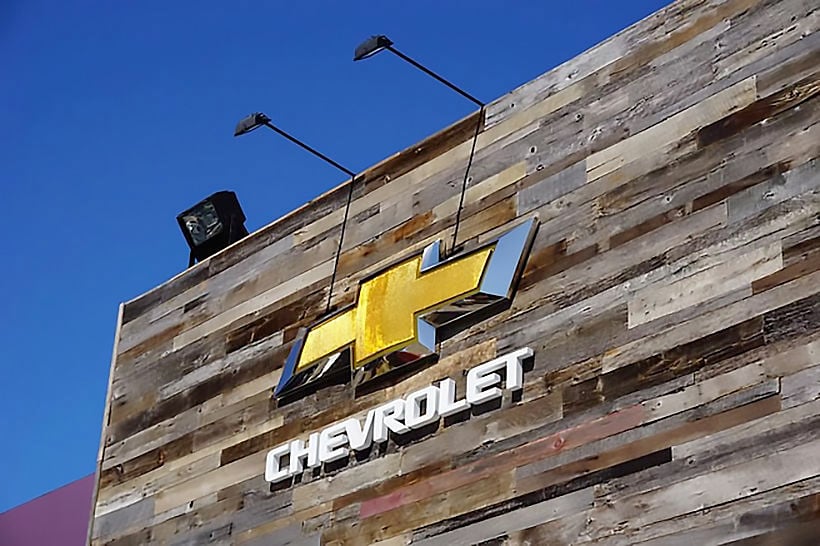 General Motors' decision to pull production of its Chevrolet line out of Thailand has prompted consumer advocacy groups to remind prospective buyers of risks. The Foundation for Consumers and the Office of the Independent Committee for Consumer Protection said yesterday that buyers "should be wary of uncertainty as General Motors will pull its operation out of the country" by the end of this year.
"Consumers risk being stranded with no after-sales services such as maintenance, spare parts supply and the quality guarantee of the product. They could face problems since the operator has announced the decision to end the production, distribution and all businesses in the country."
The warning followed GM Thailand's campaign that gives discounts of nearly 50% as the carmaker tries to clear 5,000 vehicles in its stock before the closure.
The two consumer groups called on GM Thailand to continue after-sales service for at least four years to show its responsibility for the products sold to consumers. GM has said the three year or 100,000-kilometre warranty will still apply on all models. GM Thailand posted a message on Facebook indicating its service centres will continue operating, but did not specify which dealers will continue offering service.
In addition to consumers, owners and used-car dealers who have the brand in stock are worried about their future. One Chevrolet pickup truck owner said he's begun worrying about the availability of spare parts and maintenance. "I think I will have to pay more for them," he said, though he added he would not sell his vehicle due to its quality.
A mechanic in the central Chai Nat province says Chevy owners should not overreact, as independent factories will produce spare partsafter GM's departure.
"It's the nature of the spare parts industry. Where there's demand, factories will produce parts to supply the market."
Used-car dealers are also fretting about their stock, fearing banks will unlikely lend to buyers when the manufacturer ceases operations.
Boonthanom Phisoot, the president of the used-car dealers' association in Chiang Mai, urged the government to help Chevrolet owners to boost confidence for buyers, saying secondhand car dealers could fall into debt if they have stocked Chevrolets. One dealer said he planned to sell Chevrolets at cost or offer credit to buyers.
SOURCE: Bangok Post
Keep in contact with The Thaiger by following our
Facebook page
.
Chevy's having a "garage sale" and prices are halved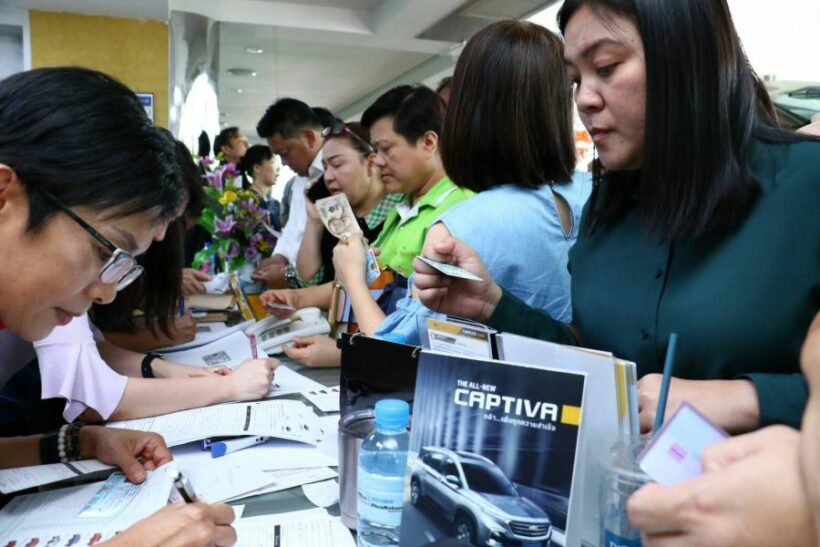 General Motors' recent announcement that it's ending production and sales of Chevrolets in Thailand means prices for new Chevrolets have been cut by half. The starting price for the latest SUV, the Captiva, is now just under half a million baht. General Motors announced Sunday that it's pulling out of "markets that don't produce adequate returns on investments," namely Thailand, New Zealand and Australia. It also plans to sell its factory in Rayong province, east of Bangkok, to China's Great Wall Motors and withdraw the Chevrolet brand from Thailand by the end of 2020.
The move will see 1,500 people lose their jobs at two factories in the East, but it also means more than 4,000 Chevrolets will be on sale for somewhere between 200,000 and 500,000 less before. And while there's been no official announcement, all Chevrolet dealerships have posted calculated prices after the discount.
The cost of a Captiva LS will fall from 999,000 baht to 499,000, and LT models tumble from1.099 million to 599,000 baht. The premier model is 699,000 baht, down from 1.199 million.
Smaller discounts will apply to Colorado models and Trailblazers. The Colorado Trailboss manual transmission version will sell for at 775,000 baht, down from 859,000. The Colorado High Country 2WD model is down to 775,000 baht from 998,000, and the Trailblazer 2.5 LT will start at 895,000 baht, down from 1.144 million.
The three year or 100,000-kilometre warranty will still apply on all models. Chevrolet says its service centres will continue operating, but has not specified which dealers will continue offering service.
SOURCE: The Nation
Keep in contact with The Thaiger by following our
Facebook page
.