Regional travel bubbles, the short-term tourism solution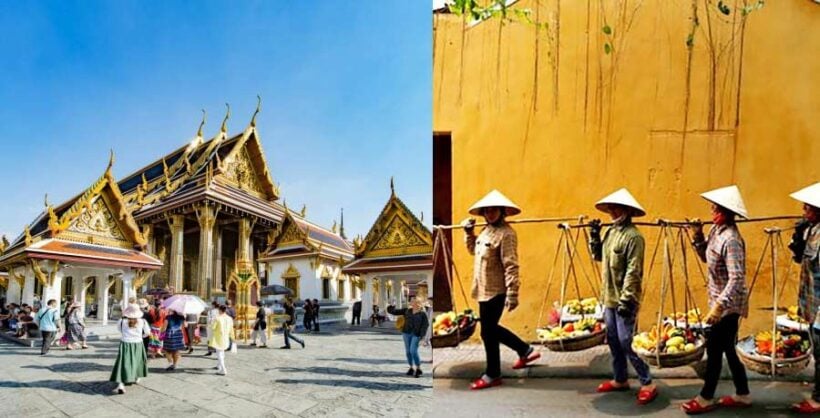 As nations slowly get their heads around the first outbreaks of Covid-19, the attention is now pivoting to re-opening businesses. And re-opening borders for tourism. But, at least for the short term, the future of tourism will probably be regional travel bubbles – loose agreements between neighbouring nations to allow (reasonably) free travel between two or three countries.
Staying isolated is not an option nations can afford long-term, and travel consultants predict it's just a matter of time before other countries create travel bubbles of their own.
Australia and New Zealand have already committed to a travel bubble but it's not expected to start for at least a few months. In Europe, Estonia, Latvia and Lithuania have announced their plans to open borders for citizens of the three countries to travel from May 15.
Locally, Thailand and Vietnam are in a perfect situation for creating a regional travel corridor between the SE Asian nations over the next few months. Both have dodged the worst impacts of Covid-19 and have been reporting single-digit new cases in recent weeks whilst pouncing on small, localised outbreaks.
Thailand-based Mario Hardy, CEO of the nonprofit Pacific Asia Travel Association, thinks travellers are likely to stay regional at first.
"Bubbles will be volatile. If there's a resurgence of cases in a country, the travel corridors will just close. It's likely to be a long time before there's widespread traveling beyond our regional bubbles."
But although there is certainly some upsides for the limited amount of travellers between Thailand and Vietnam, nothing substantial will happen for the hard-hit tourism industries of either country until China re-opens and middle class start venturing out again.
Surveys show that Chinese tourists are keen to stick with what they know and not travel too far, says Bill Barnett, the MD of global hospitality consultancy C9 Hotelworks. That means Thailand, which attracts around 11 million Chinese tourists a year, could be one of the first to open up travel to China.
"We expected Bangkok to be the first mover in accepting international airlift as its airports are more robust with infrastructure for the new point-to-point protocols."
"From our discussions with airline carriers, testing on arrival looks to be a possible first step, as longer term cross border travel certification processes will take time and coordination."
Chinese tourists may be less interested in booking travel to places where there was anti-China sentiment during the outbreak, places like Australia and the US, according to Freya Higgins-Desbiolles, a senior tourism lecturer at the University of South Australia.
"I think tourism is going to be damaged by the geopolitical games or strategies that had been played out to take advantage of the crisis."
In Thailand, where tourism makes up 18-20% of the country's GDP, the Tourism Authority of Thailand expects visitor numbers could be down 65% this year. Their forecast is, as usual, wildly optimistic. For some of the country's tourism magnets, like Pattaya and Phuket, that rely almost solely on tourist dollars, the impact on the local economies will be devastating in the short to medium term.
The Tourism Authority of Thailand Governor Yuthasak Supasorn says travelling within these regional bubbles, for the tourists and local residents, is almost a kind of quarantine.
Keep in contact with The Thaiger by following our Facebook page.
Never miss out on future posts by following The Thaiger.
Government considering another registration round for co-payment scheme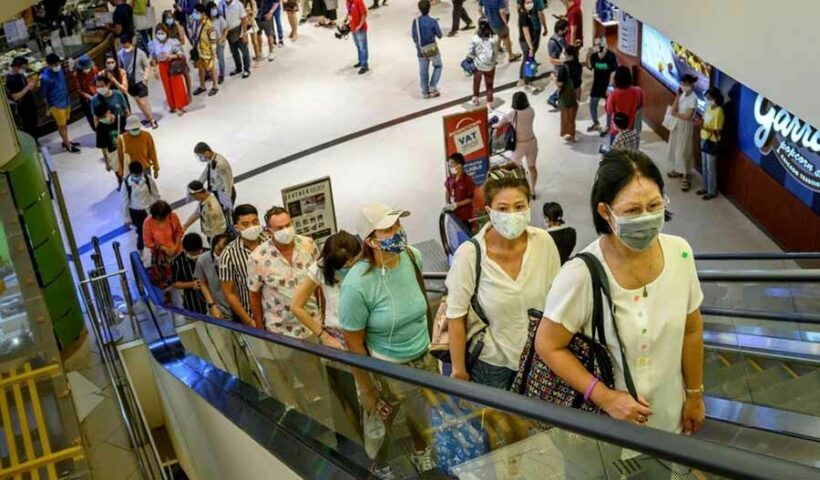 The Finance Ministery is considering adding another registration round to the Khon La Khrueng ("Let's Go Halves") co-payment scheme, as 1.34 million rights have not yet been taken up. The government introduced the scheme last October, in an effort to stimulate the Covid-battered economy. Under the scheme, Thai citizens get a 50% subsidy on the purchase of food, drink and general products, up to 150 baht per person per day, to a maximum of 3,000 baht for the duration of the scheme. Those who sign up need to make purchases within 14 days of their registration.
The first phase got under way on October 23 and finished on December 31, with the government setting aside 30 billion baht to cover 10 million people. The second phase began on January 1 and runs until March 31, covering an additional 5 million people. The cap has also been raised from 3,000 to 3,500 baht.
Kulaya Tantitemit from the Fiscal Policy Office says that of the combined 15 million rights, 13.66 have been taken up. The Bangkok Post reports that those who have not received subsidy rights can register for the 1.34 million that remain by the end of this month.
The Finance Ministry is also considering a third phase of the scheme, based on the success of the first 2 phases, according to Minister Arkhom Termpittayapaisith.
SOURCE: Bangkok Post
Keep in contact with The Thaiger by following our Facebook page.
Never miss out on future posts by following The Thaiger.
Arrest warrants sought for 8 civilians suspected of smuggling migrant workers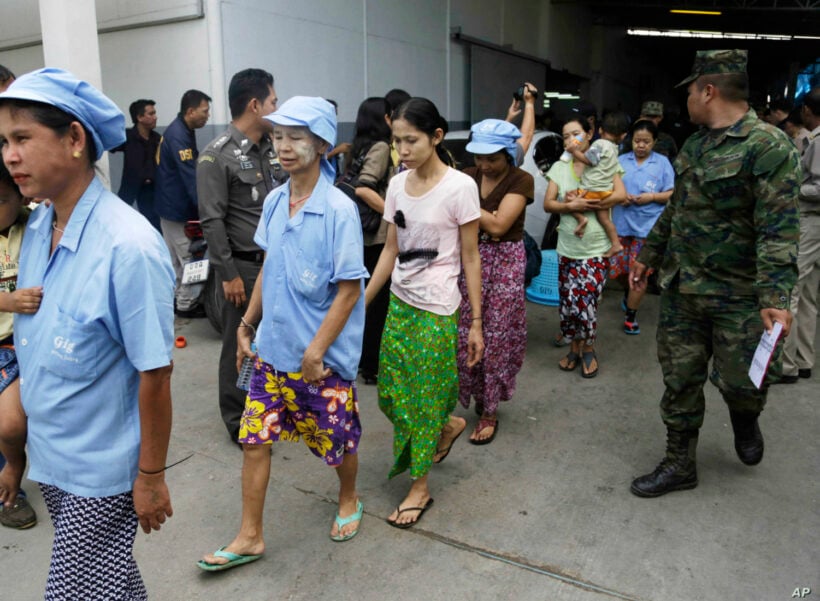 Deputy national police chief Damrongsak Kittiprapas has confirmed that arrest warrants are being sought for 8 civilians implicated in the illegal smuggling of migrant workers. The Bangkok Post reports that the 8 face charges of aiding and abetting illegal immigration. The workers were trafficked from Myanmar to the central Thai province of Samut Sakhon, where the latest outbreak of Covid-19 began last month. 20 police officers are also being investigated for their role in the smuggling operation. They have been suspended from duty pending a full investigation. It's thought there are up to 25 police officers suspected of involvement.
"After tracing the migrant workers' route into Samut Sakhon and then jobs at its shrimp market, we found that most received direct assistance from more than 20 police officials and eight civilians. They smuggled the workers across the border in Sangkhla Buri district of Kanchanaburi and then provided transport to get them to Samut Sakhon."
Damrongsak says an investigative committee is being set up prior to criminal prosecution and disciplinary action being taken against the police officers involved.
"A formal fact-finding procedure will be carried out before both disciplinary and legal action is pursued against them."
The committee, which is being chaired by the assistant national police chief, will work with a separate panel set up by the government to investigate the role of police officers in people smuggling. The committee is mostly made up of police officers. Damrongsak says PM Prayut Chan-o-cha insists that investigating officers carry out their duties in an honest and transparent manner.
SOURCE: Bangkok Post
Keep in contact with The Thaiger by following our Facebook page.
Never miss out on future posts by following The Thaiger.
Can I travel around Thailand? Mor Chana app?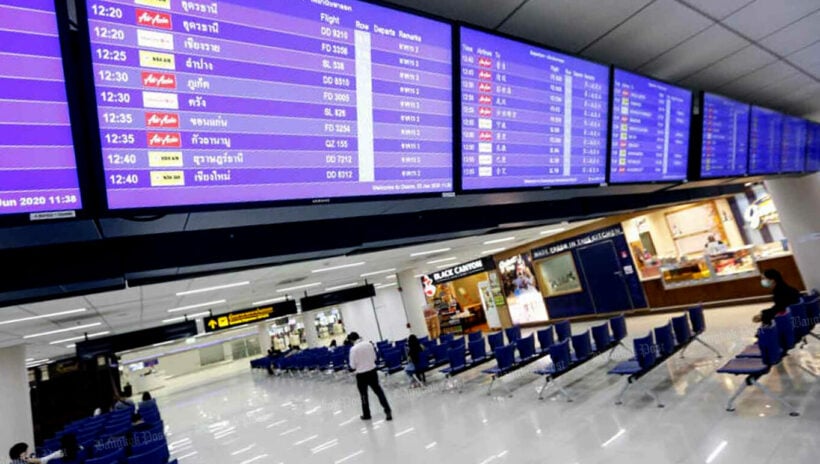 Yes.
But for people travelling around Thailand at the moment there is still quite a lot of confusion and misinformation about where you can travel to and additional restrictions on travel. Statistically, and with the usual precautions, you are very unlikely to catch Covid-19. We'll continue to publish any updates to this information on travel at thethaiger.com
For people travelling out of Red Zones… that includes Bangkok…. to other parts of the country that are lower-risk zones – orange, yellow and green – there are a number of precautions in place. How these precautions are applied in practice is sometimes up to the local governors and officials and also sometime up to you with advisories about your behaviour when you arrive at your destinations
In Phuket, for example, if you want to travel from Bangkok to the island, officially there are restrictions on your travel, documented in a 3 page announcement last weekend. There was talk of a 14 day self quarantine being in place.
But this week the Tourism Authority of Thailand has announced that travellers will not have to do a 14 day quarantine if they travel from Bangkok to Phuket, except from four high risk areas in the capital….mostly up in the north of the city and not frequented by foreigners.
Other provinces have other conditions and precautions in place, including five central and eastern provinces which are considered 'High Risk' at this time where travel is restricted to and from these areas – Chon Buri, Chanthaburi, Trat, Samut Sakhon and Rayong,
People who travel to and from these five provinces must carry official documents stating why they need to travel at this time.
For travellers, generally, this is what you can expect from the airports at the moment if you are travelling.
Firstly many of the domestic airlines are having to juggle around their flights so you should check your bookings before you leave for the airport to see if you've been bumped onto a later flight. The schedules have certainly been cut back by all the domestic carriers.
Check-in mostly the same at all airports, including Suvarnabhumi airport in Bangkok. Then there is the usual security check that your passport matches your boarding pass before you can proceed to the departure gates. AoT (Airports of Thailand) operated airports will usually invite you to download their app at this stage, but it's not mandatory.
Before getting on board a plane airline staff will ask passengers to download the MorChana app, and fill it out. There are four questions to fill out which will then give you a rating and QR code. Obviously a 'green' rating is going to attract less attention than a 'red' rating which would make you an at-risk passenger.
On the plane, as before, you will be required to wear a face-mask at all times and the food and beverage service has been suspended on all flights until further notice.
Some provinces also have their own tracking and tracking apps that you may be asked to download. In Phuket, you'll be asked, for example, to register on the 'gophuget.com' (yes, 'Phuget' instead of Phuket) website (you just scan a QR code), and register your destination details. Other provinces have their own apps that you may be asked to scan or download.
Download Mor Chana on Google Play HERE.
Download Mor Chana on Apple Store HERE.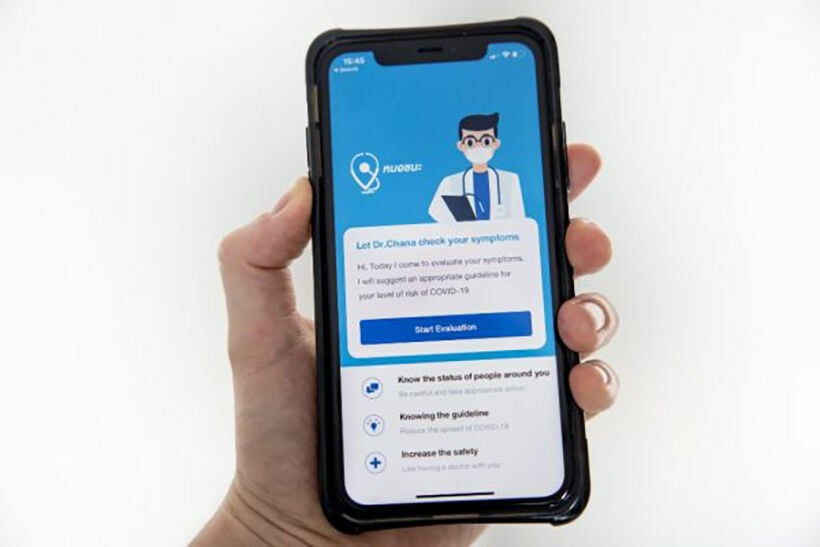 Apart from the media publishing the latest information provided by the government about changes in travel and related restrictions, the airlines will be your best port of call for questions about flying to various destinations… they have been charged with administering much of the restrictions.
Airport staff will also be briefed on all the latest changes or information.
Then, of course, there will be the "I wasn't told that" moments that you may need to sort out as you go. TIT.
In short, the travel around Thailand, except for the 5 high risk provinces of Chon Buri, Chanthaburi, Trat, Samut Sakhon and Rayong, is still relatively easy without many noticeable changes. There are also four districts in the north of Bangkok, not in the touristy areas, that are also causing concern for authorities.
All this is a fluid situation and you'll just need to keep all that in mind if you are travelling, and expect the unexpected.
If you're driving from province to province there is also likely to be some additional checkpoints.
Bottomline, you can still travel around Thailand and the airlines will certainly appreciate your patronage and the fares are low. You can also travel to Thailand from overseas but the current 14 day quarantine remains in place although there are now long-term visas for an extended stay, up to 270 days, if you want or need to come. Contact your Thai embassy or consulate before you book ANYTHING.
Keep in contact with The Thaiger by following our Facebook page.
Never miss out on future posts by following The Thaiger.