Plan on the table to allow Europe's 'snowbirds' into Thailand for up to 9 months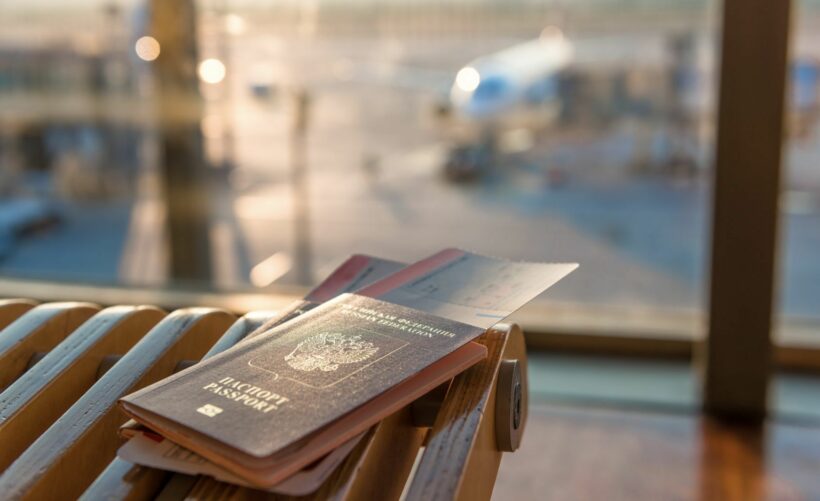 Another day, another 'plan' flown up the pole to see if it will catch some wind. This time a prominent health provider claims the government is developing a new 'visa' for sunseekers. If adopted it could allow foreigners to stay in Thailand on a long-stay visa for up to 9 months. Nothing has been finalised as yet but Boon Vanasin, the chairman of Thonburi Healthcare Group, says the special visa would help reboot the country's devastated tourism industry.
Although Thailand has allowed domestic travel, and provided stimulus packages to encourage Thais to travel, there is currently no plan in place to allow foreign tourists back into the country.
Thonburi Healthcare Group is the country's third largest private hospital firm, which runs hospitals and retirement homes.
In this development of the original "Phuket Plan", long-term visitors would start their 'holiday' with the mandatory 14 day quarantine, plus testing, in Phuket. Then they'd be clear to roam around the island for their third week. After 3 weeks on the island the visitors would be free to travel to other parts of Thailand. Dr Boon says he has "direct knowledge of the government's plan". He said members of the government were keen to start the program before the northern winter kicks in.
Dr. Boon has good reason to hope the government plan is approved – around 90% of the Thonburi Healthcare Group's customers before the Covid-19 border closures were international.
The 'longer' short-term visa would offer a partial lease of life to the country's tourism and hospitality industries – both almost obliterated after 5 months without any foreign visitors. Thailand, which last year attracted nearly 40 million foreign visits, has attracted zero tourists since the borders were closed in early April. Tourist magnets like Phuket, Pattaya and Koh Samui have watched their economies almost vanish despite the government's best efforts to promote domestic tourism.
The new plan being studied in Thailand would, in theory, make it possible for millions of 'snowbirds' from Europe's northern climates, who usually spend their winters in warmer Mediterranean and Caribbean climates, to look at "safe" Thailand as an alternative this year.
Dr. Boon claimed his company had been contacted by European retirement communities that could realise up to 50,000 seniors heading to Thailand for the coming northern winter. He says the government should target the retirees and high-income earners who could value-add during the visit to the country.
"Many seniors don't want to spend their time in a cold harsh winter. They want tropical weather."
Thai Airways International said it would operate at least two such flights a month starting in late November to connect Phuket with countries including Denmark, Germany and the UK.
But it's unclear if the government either intends to allow so many foreigners into Thailand at this stage, or even if they have the capacity to handle the numbers safely and ensure that registered hotels are able to track the guests. The week the CCSA announced they were considering plans to lift the border gate to allow long-stay visitors and foreigners who own property in Thailand. But they acknowledged that this would only be "hundreds" of people and not solve the country's tourism woes.
More than 6.7 million Europeans visited Thailand in 2019 , contributing some 461 billion baht to the economy. The European contingent made up 17% of Thailand's total foreign visits and 24% of foreign spending. The expedition to places like Phuket and Koh Samui became a regular 'winter' break lasting 2 weeks to several months for the Northern European visitors.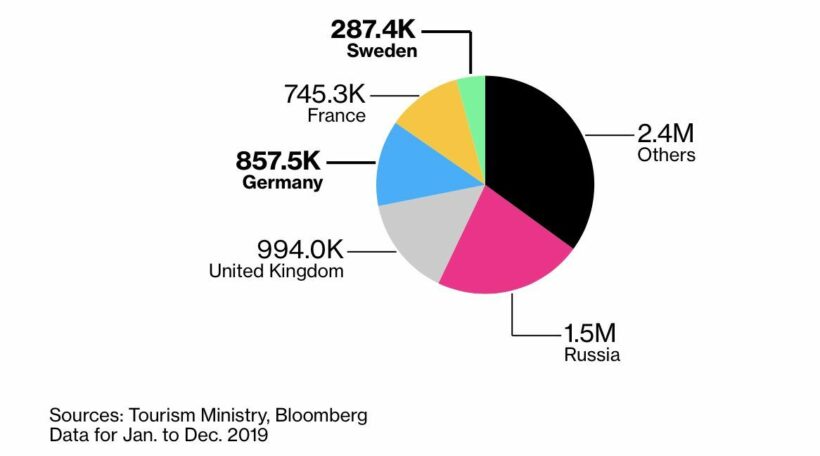 The Thai PM has acknowledged the parlous situation for the country's tourism destinations and the millions of people that are not only unemployed but now running out of savings as well. Whilst there appears to be some urgency to officially announce some sort of pilot scheme, no firm details have been announced about any of these travel bubble or limited-access plans.
HERE's all the latest FAQs about coming back into Thailand.
Keep in contact with The Thaiger by following our
Facebook page
.
Never miss out on future posts by
following The Thaiger
.
Woman arrested for abandoning newborn baby on a bench in Phuket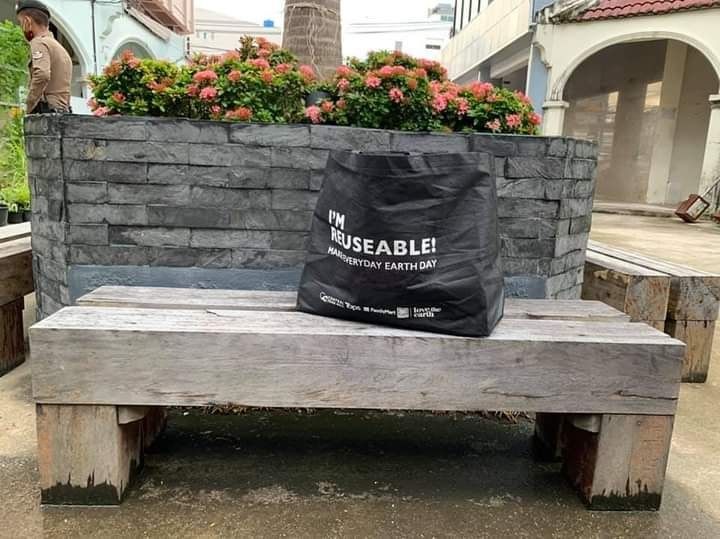 Police tracked down and arrested a Burmese woman who allegedly left her newborn baby on a bench in Phuket's Patong area last week. The mother faces charges of abandoning a baby.
The newborn was left in a reusable shopping bag on a bench behind a Krungthai Bank branch. A woman in the area heard the baby crying and found the newborn in the bag along with a bottle of milk, diapers and clothing. Police reviewed surveillance camera footage shows a woman, police later identified as Ei Ei Phyu, leaving the bag on the bench.
Police say the woman gave birth on September 9 at a local hospital in Surat Thani's Phun Phin district. Ei Ei allegedly took a van from Surat Thani to Phuket on September 22 and stayed with a friend in Patong. The early the next morning, she allegedly left her baby on the bench before boarding a bus back to Surat Thani.
Burmese workers in the Patong area told police Ei Ei used to work at a local Indian food restaurant before she moved to Surat Thani to work as a rubber tapper. Ei Ei allegedly told police she is not in the position to raise a child.
In earlier reports, police said the baby is healthy and does not appear to have any injuries.
SOURCE: Bangkok Post
Keep in contact with The Thaiger by following our
Facebook page
.
Never miss out on future posts by
following The Thaiger
.
Phuket police arrest 6 after finding large amounts of methamphetamine in raid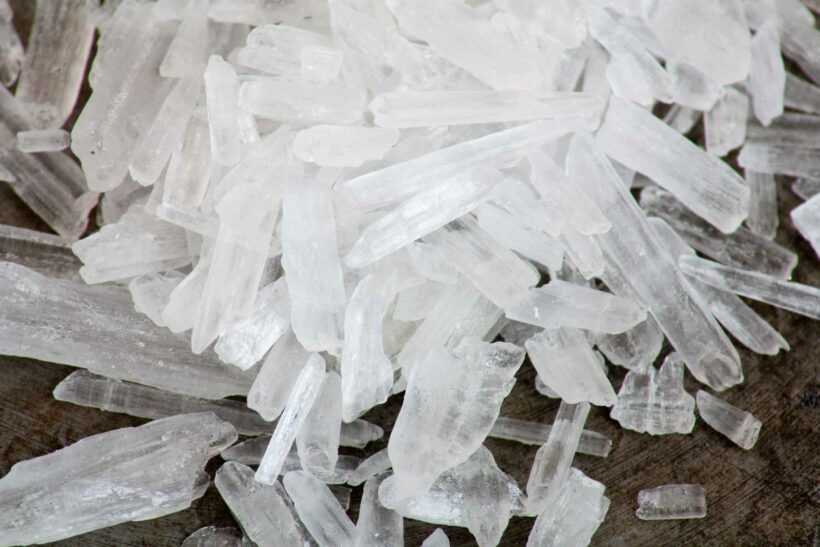 Phuket Provincial Police have arrested 6 people after finding large amounts of methamphetamine and other drugs during a raid. One suspect alone allegedly had 7.6 kilograms of crystal meth (ya ice) and over 12,500 methamphetamine pills (ya bah). 29 year old Surasak 'Bank' Wijit and 27 year old Panida 'Mei' Saeyang were arrested at an apartment car park in Soi Lookkaew, Moo 6, Rassada, in eastern Phuket, after they were found in possession of the drugs.
Police also found 2 mobile phones and a red Honda PCX, registered in Phuket, as evidence. Both suspects have been charged with posessing a Category 1 drug with the intent to sell.
Other suspects arrested at the same time include 36 year old from Chiang Rai, 42 year old Sarawut 'An' Srichanon, from Ranong and 31 year old Pornthep 'Iew' Thepchampa, who were charged with the same crimes in Chalong after police found more drugs in their possession. 33 year old Kamon 'Kung' Sae-ngow, was arrested as well after police found kratom juice and leaves at a house in Rassada. He was taken to Phuket City Police station and was charged with a Category 5 drug possession.
SOURCE:The Phuket News
Keep in contact with The Thaiger by following our
Facebook page
.
Never miss out on future posts by
following The Thaiger
.
Phuket Muay Thai fighter is the first Thai national to compete in UFC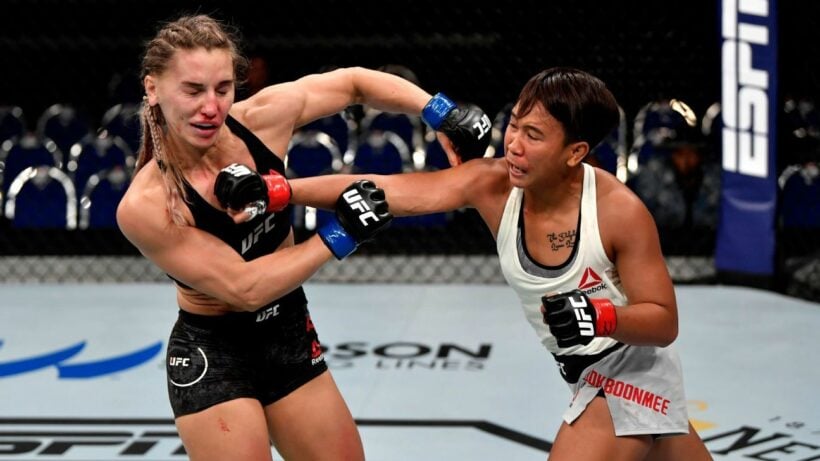 The upcoming Ultimate Fighting Championship Fight Night event in Abu Dhabi will feature Thailand's only national marking her third fight with the UFC, the world's largest mixed martial arts competition. 24 year old Loma Lookboonme, from Burirram in northeastern Thailand, will fight in the event on October 3, 2020.
Loma is a Muay Thai fighter who has adapted her MMA skills to fight in the UFC where she currently trains at the Tiger Muay Thai gym in Phuket. Loma qualified for the national team at the age of 19 and has fought in over 12 nations worldwide. She currently trains 6 days a week starting daily at 6:30am with a 3 kilometre run. In the UFC, she will be competing against China's Angela Lee who is the undisputed champion of the 52 kilogram fist weight category.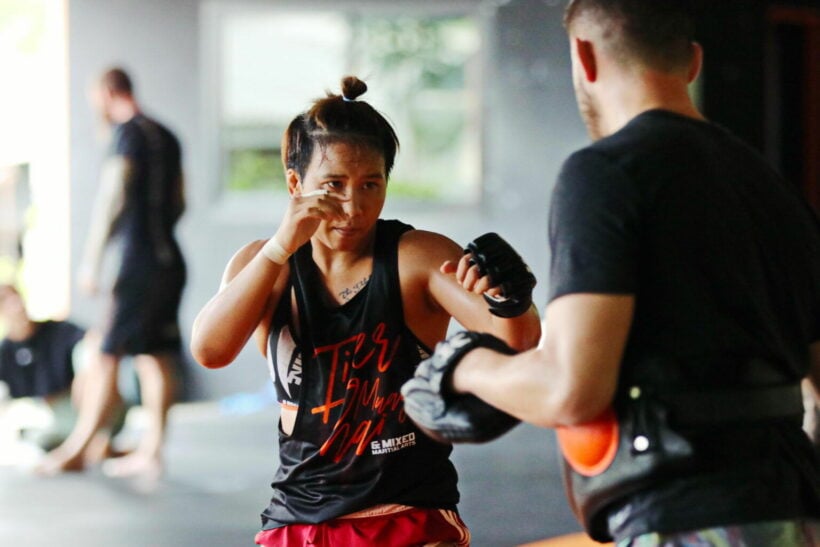 Loma's parents are former Muay Thai fighters and her 2 sisters currently compete as well. She reportedly started training at 8 years old after being inspired by her father, whom she describes as her "hero."
Like most Thais in such fighting sports, Muay Thai offers a way to rise out of poverty-and fighting for the UFC can be financially lucrative. But Loma says her only Thai sponsor is the gym where she trains, with the rest of her sponsors being from foreign brands. She says she is trying to get more Thai sponsors but feels that maybe she needs to win the UFC first before Thai brands notice her.
Loma lost her last fight and says her new opponent gives her nothing to lose. She says her goal is to get into the Top 10, but is not sure when it will happen. Loma says for now, it would be good to fight against someone in the Top 10 to help her prepare for her future.
FULL INTERVIEW: Thisrupt.co
Keep in contact with The Thaiger by following our
Facebook page
.
Never miss out on future posts by
following The Thaiger
.