Long weekend, busy roads and price gouging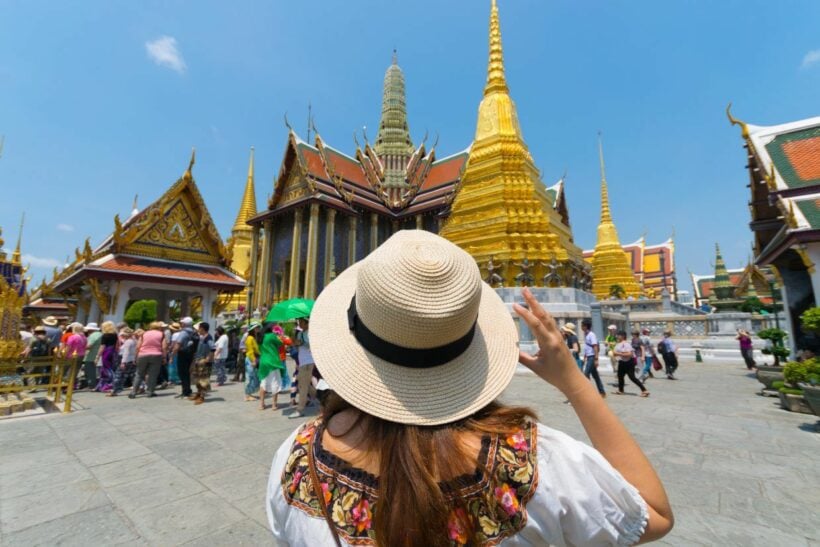 Airfare and accommodation costs have skyrocketed over this long weekend, an artificially added 2 days of holiday by the Thai government to stimulate the local travel economy. Airfares, if you didn't get the earlier 'cheapies', have risen to 2 – 3 times their 'normal' discount prices. And accommodation costs have followed suit (although the OTAs are still advertising plenty of cheap rooms around the country if you have time to search).
The Tourism Authority of Thailand is predicting 3 million Thais will travel during between November 19 – 22 with an expected 1.3 billion baht in revenue being generated for the industry.
The TAT Governor Yuthasak Supasorn is hoping the 4 day holiday will provide the same sort of revenue for the battered local tourism industry as the annual Songkran holiday (which was postponed last April amidst the 'lockdowns' in Thailand).
He noted that the revelation of a solitary case of Covid-19 in Krabi last week, an Indian expat, caused panicked hotel cancellations in the southern province. Similar responses have happened before, notably cancelations in Rayong province after an Egyptian military officer tested positive whilst staying there. The much-hyped "Phuket Model" was also shelved after local fears were expressed to Thai officials about the possibility of a second wave of cases.
A Phuket hotelier, who asked to remain un-named, said that they were hopeful of a surge in bookings but the response has been "mediocre". Some Pattaya hotels are reporting high bookings but are still well under 50% occupancy. Bangkok rooms are still mostly 50% or lower than their advertised rack rate.
But it hasn't been a long weekend for everyone. Many Thai companies, including The Thaiger, haven't given employees the Thursday and Friday off, denting the expected revenue for hotels and transport businesses.
Typical discount fares from Phuket to Bangkok, usually less than 1,000 baht each way, are now selling for 3,000 – 5,000 per seat for the long weekend.
Keep in contact with The Thaiger by following our
Facebook page
.
Never miss out on future posts by
following The Thaiger
.
Rare sighting of an endangered clouded leopard at Isaan mountain range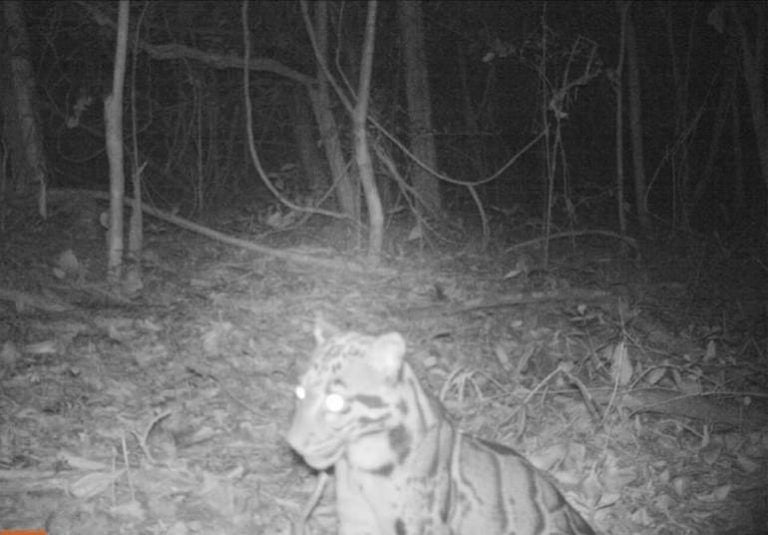 An endangered clouded leopard was spotted at a mountain range in the Isaan province Si Sa Ket. The rare sighting, captured using a camera trap, was the first time in about 20 years the wildcat has been seen in the Phnom Dongrak mountain range which borders Cambodia.
Since the park rangers stepped up patrol against poaching and made efforts to increase food and water sources, more small predators like foxes, dholes and leopard cats have been returning to the area, according to director of a local conservation office Chaiwat Limlikhit-aksorn.
"Today in the Phanom Dong Rak Wildlife Sanctuary there is a clouded leopard, which is a medium sized predator."
Camera traps were set up by local conservation officials from November 1 to 24, capturing footage of the rare clouded leopard. The cameras also filmed hog deer, Asiatic wild dogs, a Malaysian night heron and a leopard.
The clouded leopard is classified as a vulnerable species by the International Union for Conservation of Nature. The organisation says the leopard is hunted for the illegal wildlife, adding that the leopard skins have been seen in market surveys along with bones used for medicines and meat for exotic dishes.
Clouded Leopard exploitation for pelts are well documented in several countries, including the infamous Tachilek market along the Thai–Myanmar border. The frequency of Clouded Leopard parts available at market indicates increased pressure from hunting…However, the trade of cat parts from Myanmar into Thailand has diminished and reaffirms the role of China in the trade of cats out of Myanmar.
Sightings of the clouded leopard have also been reported at the Kaeng Krachan National Park, Huai Kha Khaeng Wildlife Sanctuary, Khao Sok National Park and Khao Yai National Park.
SOURCES: Bangkok Post | IUCN| Thai PBS
Keep in contact with The Thaiger by following our
Facebook page
.
Never miss out on future posts by
following The Thaiger
.
International travel in 2021 is unpredictable – Tourism Authority of Thailand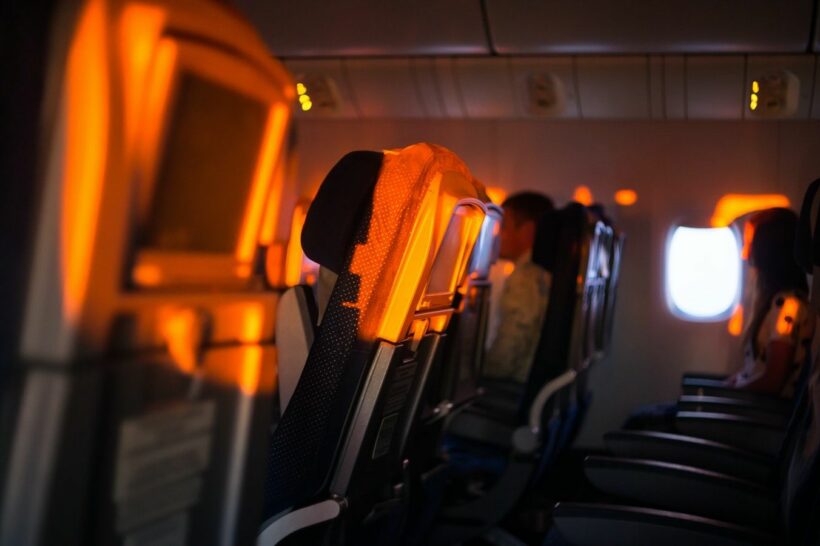 The future of Thailand's travel industry is "opaque", according to Tourism Authority of Thailand governor Yuthasak Supasorn. For once the usually over-optimistic TAT has made a completely honest assessment of the current situation.
"There are unpredictable factors that come into play when trying to determine how 2021 will pan out, like the availability of a Covid-19 vaccine, the number of coronavirus infections and travel restrictions. The tourism sector might not have what's considered a normal revenue, at least 80% of the pre-pandemic level, until 2022."
"We set 2021 as a year of adjustment before seeing a leap in 2022. We forecast Thailand will achieve 2.5 trillion baht in tourism revenue in 2022, or 80-90% of 2019, which recorded 3 trillion baht."
In reality, any large tourism recovery to pre-Covid numbers could take a lot longer.
Yuthasak says he met with an official from the Chinese Embassy and says that large groups of Chinese tourists, who made up around 10 million, or 25%, of foreign arrivals in 2019, will probably not travel to Thailand until a coronavirus vaccine is widely available. It's unclear how long it will take to commercially produce a vaccine and distribute it across the world.
A rebound in international tourism is expected around the third quarter of 2021 or in 2022, according to the World Tourism Organisation, based on the current situation but, learning from this year's events, recoveries in any industry are highly speculative.
For Thailand, Yuthasak says the country might see a moderate number of international guests around the second and third quarter of 2021 with more tourists visiting during the summer when the spread of the virus is considered to slow down due to the hot weather.
SOURCE:Bangkok Post
Keep in contact with The Thaiger by following our
Facebook page
.
Never miss out on future posts by
following The Thaiger
.
Deputy PM refutes claim that using lèse majesté law damages Monarchy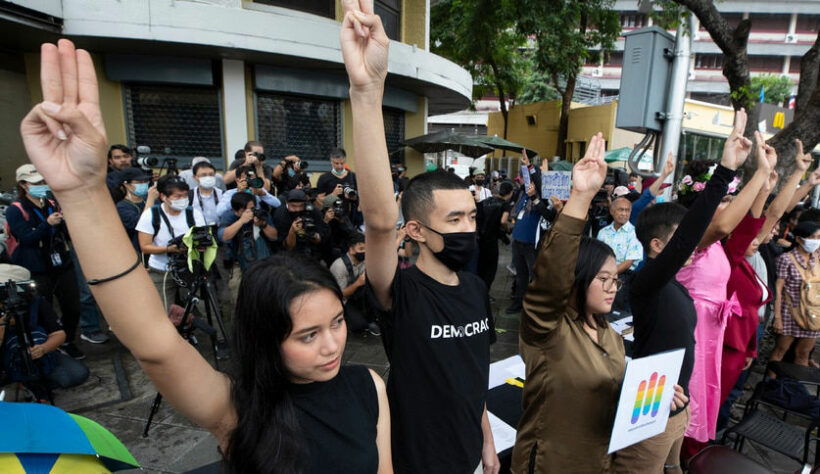 Deputy PM Wissanu Krea-ngam has dismissed claims that invoking Thailand's strict lèse majesté law is damaging to the Monarchy. He insists the law has been in use for years and can be applied in the case of current protesters who violate it through their public speeches.
Wissanu was responding to a claim from renowned academic Sulak Sivaraksa, who has slammed the government for resorting to Section 112 of the Criminal Code. Section 112 forbids insulting, defaming, or threatening the Monarchy, and a violation carries a punishment of up to 15 years' imprisonment.
Earlier this week, police confirmed that 12 protesters have been summonsed to face lèse majesté charges, a move which some say is designed to leave protest movements leaderless. Sulak addressed a large rally in front of the Siam Commercial Bank's headquarters in Bangkok on Wednesday, to accuse the government of harming the Monarchy by its use of the law. He has pointed out that the late King Bhumibol described the law as an assault on him and that the current Monarch, His Majesty King Vajiralongkorn, has also asked for it not to be used.
Sulak says the government must stop invoking the law in order to allow for a peaceful debate to take place on the role of the Monarchy. The current anti-government protests, which have been running since mid-July, are calling for reforms that will make Thailand's highest institution more accountable to the people. The demand is highly controversial, broaching as it does, a topic that has until now been completely taboo. Protesters are also calling for the resignation of PM Prayut Chan-o-cha and a re-write of the Constitution, followed by the dissolution of Parliament and fresh elections.
SOURCE: Nation Thailand
Keep in contact with The Thaiger by following our
Facebook page
.
Never miss out on future posts by
following The Thaiger
.