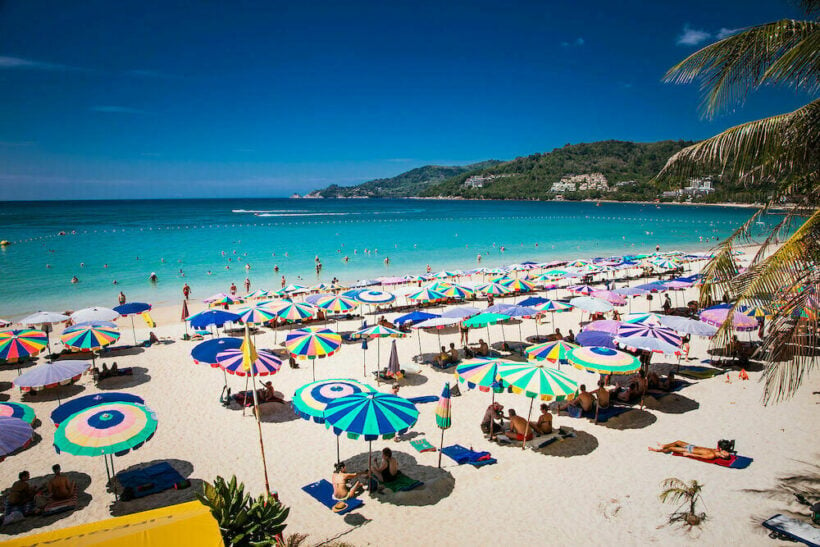 Thailand has reportedly beaten its goal for foreign arrivals in 2022 after seeing a total of 11.15 million tourists enter the country last year. Initially, the kingdom had set a goal for 10 million tourists to arrive in 2022.
But, as the world opened up after the Covid-19 pandemic, the country saw a significant jump in arrivals compared to 2021's 428,000 visitors.
According to the National News Bureau of Thailand, the Ministry of Tourism and Sports says the new data signifies a strong recovery for Thailand's tourism industry, which was heavily impacted by strict entry and quarantine measures during the coronavirus pandemic.
Last December, alone, saw 2.24 million tourists arriving in the country, compared with 230,497 the year before. Before the Covid pandemic wreaked havoc worldwide, Thailand saw a record high of almost 40 million foreign tourists in 2019.
In 2022, the Ministry reported that India, Malaysia, and Singapore accounted for the top three countries supplying tourists to the kingdom.
This year, Thailand is setting a goal of 25 million international arrivals, with a focus on attracting at least five million from China alone. The government has made steps toward supporting this goal by approving a budget of almost four million to be spent on boosting domestic travel and international tourism in secondary cities nationwide.
Part of the budget includes hotel room subsidies and food vouchers at participating businesses in the country.
Under the government's "We Travel Together" campaign, 560 hotel room nights would be available at a discounted rate for Thai applicants, according to government spokesman Anucha Burapachaisri.
Anucha says the government will use that allotted money to provide a 40% discount on room rates as long as the discount is not over 3,000 baht per night, per room.
Each discount applicant can book no more than five nights in a hotel that participates in the campaign. Those who are 18 years and older will also receive a daily 600 baht voucher to spend on tours and food. The offers are available throughout the country.
The reopening of China is also expected to boost Thailand's arrivals. Before the pandemic hit, the country's vital tourism sector accounted for 12% of the nation's gross domestic product.