Gaming laptops you should consider buying in 2021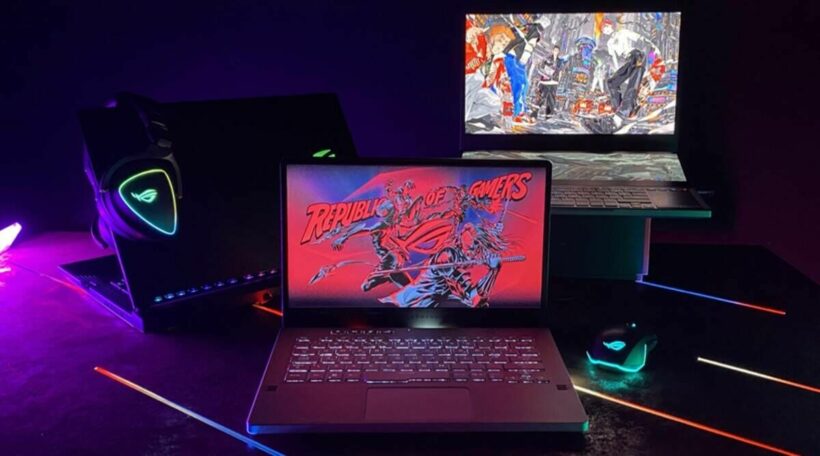 The top gaming laptops rankings changes every year. Gone are the days where gaming laptops were desktop replacements, with multiple power bricks, clunky chassis, and RGB lighting galore. Today, the powerful specs are packed in sleeker and slimmer builts so that you can enjoy a superb gaming experience and unbeatable portability. Some of them even rival the best Ultrabooks for productivity and day-to-day use.
But with so many great gaming laptops available on the market today, it can be complicated to choose the right one for you. Therefore, to help you narrow down your search and find a machine that best suits your needs, we have compiled a list of the best models you can find today.
Top 5 Gaming Laptops to Buy in 2021
Whether you're looking for a laptop for gaming on the go or you want something smaller than a PC on your desk at home, here are some of the best gaming laptops that can handle any modern game.
Asus ROG Zephyrus G14 is easily the best 14-inch gaming laptop you can buy today. It strikes a healthy balance between performance, portability, and price. Beyond its slim and light design, it packs in more than enough power for true gaming performance and great thermal management. In addition, it packs in 11 hours of battery life when you're not gaming, making it a great workhorse machine as well. With everything that it has to offer, Asus ROG Zephyrus G14 sounds almost too good to be true.
Specification
CPU: Up to AMD Ryzen 9 5900HS
RAM: 32GB
GPU: Up to NVIDIA GeForce RTX 3060 Max-Q
Display: 14-inch (1920 x 1080)
Storage: Up to 1TB SSD NVMe PCIe 3.0
Battery Life: Up to 11 hours
Price: Start from – ฿40,990
Performance
Equipped with at least AMD's hot Ryzen 4000 processors and Nvidia's RTX 2060 GPU, which then paired with plenty of RAM and a high quality 120Hz 14-inch display, Asus ROG Zephyrus G14 offers fantastic and highly portable gaming results. The laptop can play most games well at high settings. It even allows for some ray tracing in supported games. Aside from gaming and VR, the Zephyrus G14 is also impressive productivity and media-editing machine. Even when you open multiple tabs and programs, there should be no slow down or hiccup.
Value and Verdict
The Asus ROG Zephyrus G14 can deliver a high-quality all-around gaming package without compromising style or portability – it's slim, attractive, and powerful. In addition, the battery life is surprisingly long, and the keyboard is comfortable. We wish it comes with a built-in webcam, and the fan doesn't go off when just sitting on the desktop, but those shouldn't be a big problem for most people. Whether you want to use it for work or play, this laptop simply does everything right. On top of that, the price, while not cheap, is lower than most gaming laptops you will find on the market.
Click here to buy now on Lazada.
If you are looking for a flashy gaming laptop, then the MSI GE66 Raider is for you. It comes with an aluminium build and trim design, as well as an RGB lightbar and keyboard. In addition, it has top-tier specs, so you can get plenty of performance and power that can run the best games at very respectable settings. It's not an entry-level gaming laptop, but it's not the most expensive either.
Specification
CPU: Up to Intel Core i9
RAM: Up to 32GB DDR4-3200
GPU: Nvidia GeForce RTX 2080 Super Max-Q
Display: 15.6-inch (1920 x 1080)
Storage: Up to 1TB PCIe NVMe SSD
Battery Life:
Price: Start from – ฿78,990 (32GB / 1TB)
Performance
The MSI GE66 Raider is more than capable of handling the most demanding games available today. It can produce frame rates that are more than what most people are looking for. If you need esports-level performance in games like Overwatch or League of Legends, you can choose the 300Hz display option. Additionally, those who want to use the laptop for productivity will experience no delays when scrolling or navigating through numerous browser tabs and programs. The keyboard isn't the best, but it's quite functional.
Value and Verdict
In terms of specs and performance, it's hard to beat the MSI GE66 Raider. You can run the very best games at the very best settings smoothly without any blips. There are almost no negatives to this laptop. Sure, it can get pretty warm, but that's common for gaming laptops. The battery life and audio are only okay, but again these aren't particularly high priorities for those on the market for a gaming laptop. As for the price, the MSI GE66 Raider can go from relatively affordable to very expensive, depending on the spec configuration you choose to go for.
Click here to buy now on Lazada.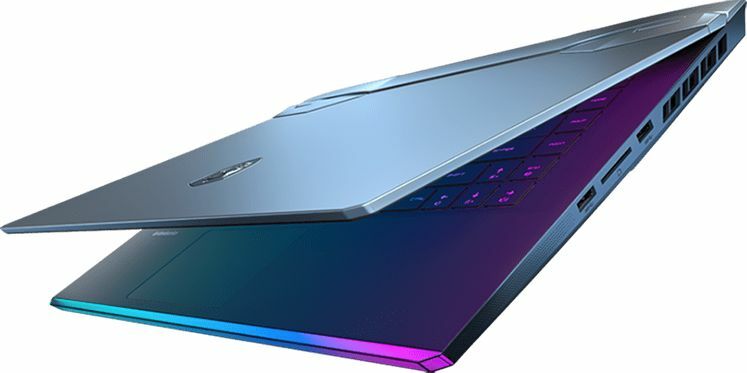 If you are looking for the best budget gaming laptop, the Acer Nitro 5 can be an excellent option. For its reasonable price, you'll get an impressive value on entry-level performance. It delivers true 60fps gaming, the keyboard is comfortable, and while the screen isn't dazzling, it's more than acceptable. Moreover, if you're handy, the laptop offers plenty of room for upgrading.
Specification
CPU: AMD Ryzen 5 4600H or Intel Core i7
RAM: 8GB – 32GB
GPU: Nvidia GeForce GTX 1650 or AMD Radeon RX 560X
Display: 15.6-inch (1920 x 1080)
Storage: 256GB – 512GB SSD
Battery Life: Up to 8 hours
Price: Start from – ฿33,990
Performance
While the Acer Nitro 5 is one of the lowest-specced systems on this list, it's more than capable of delivering a good gaming experience. It can handle most games available today at max settings with frame rates near the 60fps mark. It's very fast, and it can load games quickly. In addition, the processor allows the system to crunch through any light to medium computing task seamlessly. In terms of battery life, the laptop can last up to 8 hours on a single charge.
Value and Verdict
The Acer Nitro 5 may not be able to compete with other laptops in this guide in terms of power. However, if you are in search of a budget laptop, it is an excellent choice. It's fast and powerful enough to run any modern game smoothly, and the battery life is decent. Although it can't always play games on the highest settings, it is the perfect gaming laptop for the average users who don't need to have the best of the best.
Click here to buy now on Lazada.
Dell's effort to revamp its budget gaming laptop line is a huge success. The G5 15 SE gaming laptop is three times more colourful than the screen on its predecessor. It comes with a neat and pleasing design as well. The laptop is also equipped with excellent AMD specs, which helps keep the cost down without compromising performance.
Specification
CPU: AMD Ryzen 5 4600H – 7 4800H
RAM: 8GB – 16GB
GPU: AMD Radeon RX 5600M
Display: 15.6-inch (1920 x 1080)
Storage: 256GB – 1 TB SSD
Battery Life: Up to 7 hours
Price: Start from – ฿39,900
Performance
The Dell G5 15 SE is a very capable gaming laptop. It truly proves that budget gaming laptops don't have to sacrifice performance. It can play the biggest PC games available today at respectably smooth frame rates. The laptop also offers Game Shift technology so that you can activate a special high-performance mode. Additionally, it has plenty of power to run anything but the most demanding tasks. You can use it for your main work machine, and you won't experience any performance hiccups or major stutters.
Value and Verdict
If you want a well-specced but affordable gaming laptop, the Dell G5 15 SE can be an option. It's the very few gaming laptops available on the market today that are both affordable and capable of delivering impressive performance. Besides its fantastic performance for both gaming and productivity, it has a colourful and fast display. The battery life is excellent as well. The only major issue we have with the laptop is its flimsy plastic chassis.
Click here to buy now on Lazada.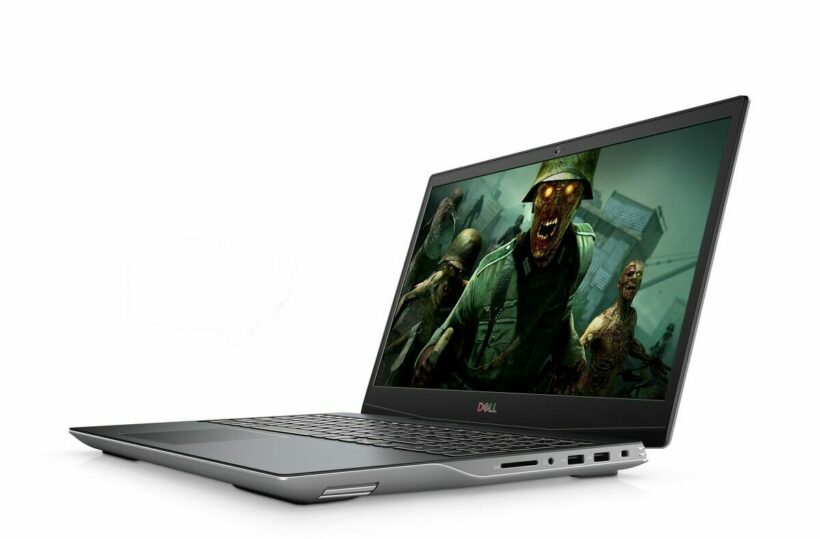 If you're shopping for a high-end gaming laptop, the Asus ROG Strix Scar 17 is well worth your consideration. Inside its premium and cool design, you will find the fastest screen available in the market at the moment, which allows you to play esports like a professional. It comes with the best optical-mechanical keyboard as well, making both typing and gaming a joy.
Specification
CPU: AMD Ryzen 9 5900HX
RAM: 16GB – 64GB
GPU: NVIDIA GeForce RTX 3080
Display: 17.2-inch FHD (1920 x 1080) – 17.3-inch WQHD (2560 x 1440)
Storage: 1TB + 1TB NVMe PCIe 3.0
Battery Life: Up to four hours
Price: Start from – ฿74,256
Performance
The Asus ROG Strix SCAR 17 is one of the most powerful gaming laptops you can buy in 2021. It barely breaks a sweat, thanks to its impressive specs. You can easily and smoothly play the latest games with all graphical bells and whistles turned up to the max. It can even deliver smooth and seamless performance on graphically demanding games. Moreover, it performs exceptionally in day-to-day use. It does an impressive job at multitasking, making it an excellent choice for content creators and game streamers.
Value and Verdict
In terms of gaming and productivity, the Asus ROG Strix SCAR 17 can handle anything you throw at it. In addition, its mechanical keyboard is fantastic, and its design is unashamedly gamer. The laptop might not have the longest battery life or the quietest fan, but it's the fastest and most powerful. Therefore, if you want to have the best gaming experience and you have the budget, the Asus ROG Strix SCAR 17 is the best option you can buy today.
Click here to buy now on Lazada.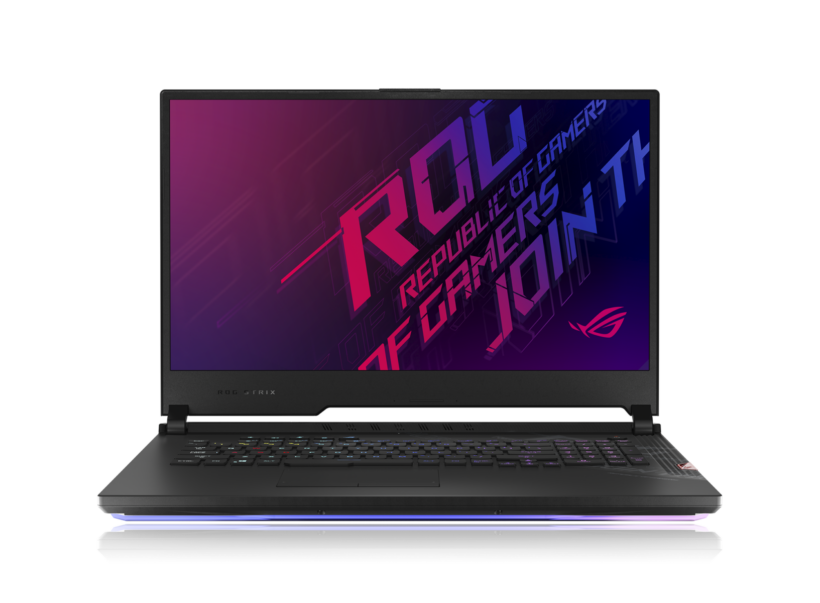 These gaming laptops come in different shapes and sizes and they appeal to different people with different needs and budgets, but they share one thing in common: they deliver the goods.
If you're in search of the best laptops for productivity use, check out our article on the top 8 laptops for productivity you can buy in 2021.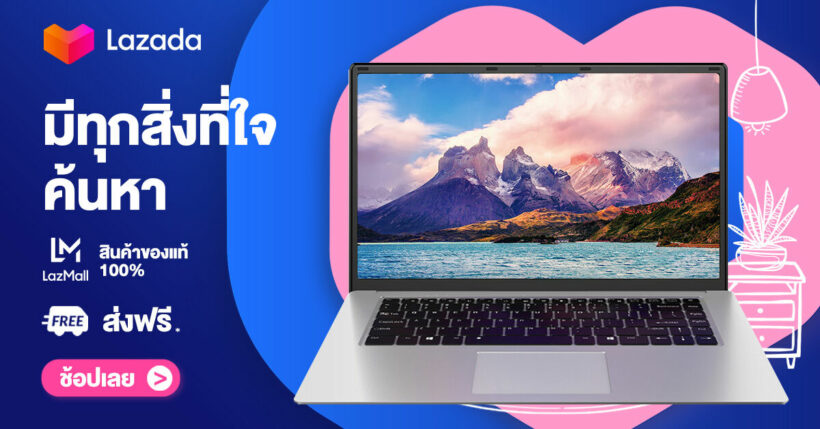 ---
Advertise On The Thaiger
Contact us to discuss advertising and custom solutions.
Technology News

Join the conversation and have your say on Thailand news published on The Thaiger.
Thaiger Talk is our new Thaiger Community where you can join the discussion on everything happening in Thailand right now.
Please note that articles are not posted to the forum instantly and can take up to 20 min before being visible. Click for more information and the Thaiger Talk Guidelines.