Vietnamese woman dies after falling from hotel in Pattaya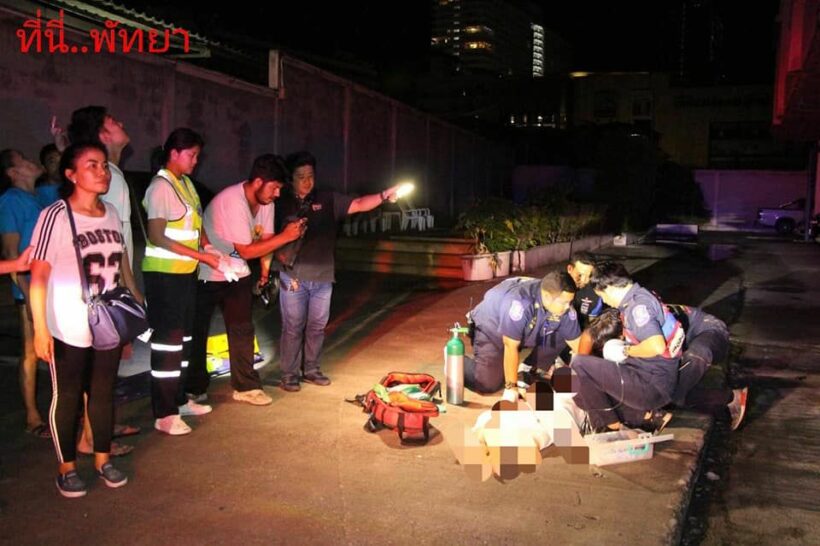 PHOTOS: Pattaya Message / Siam Rath
A Vietnamese woman has died after falling from a hotel room in Pattaya. Two children, presumed to be hers at this stage, were found in the Pattaya hotel room early this morning.
She has been identified as  25 year old Miss Dang Thi Anh Van. The hotel's name in Thai is R-Con Hotel @ Siam.
Mueang Pattaya Police were notified of the incident at 1.30am today at a hotel in Banglamung, Chon Buri. Police and emergency responders arrived at the hotel to find a seriously injured Vietnamese national on the ground covered with blood. She was rushed to a hospital where she was pronounced dead.
Police says there appears to be no signs of a struggle found in the room where she stayed on the fifth floor. Two children were found in the room. Police are continuing their investigation into the incident.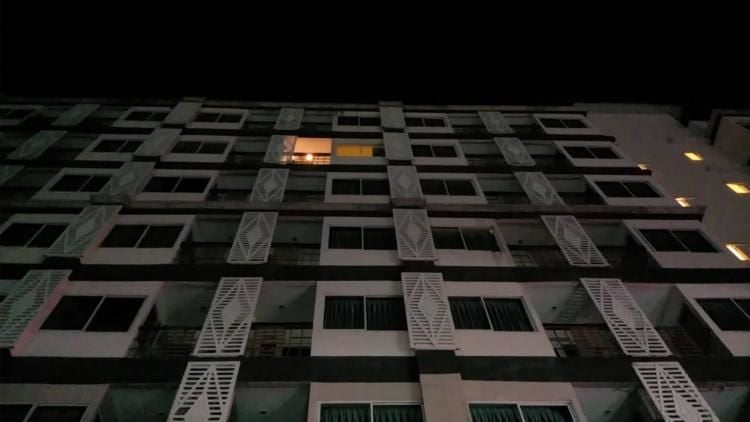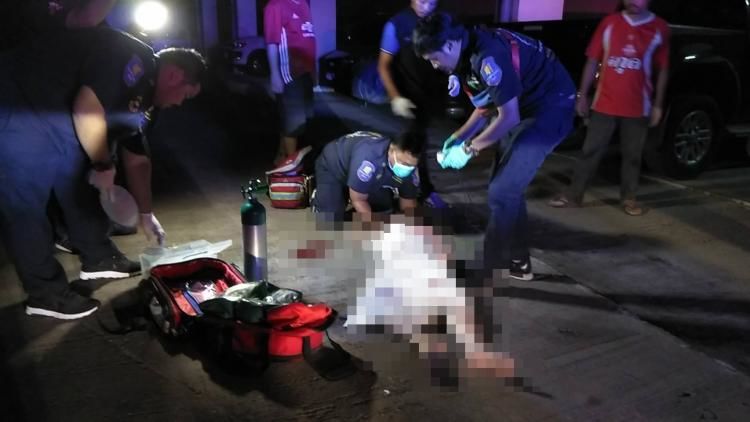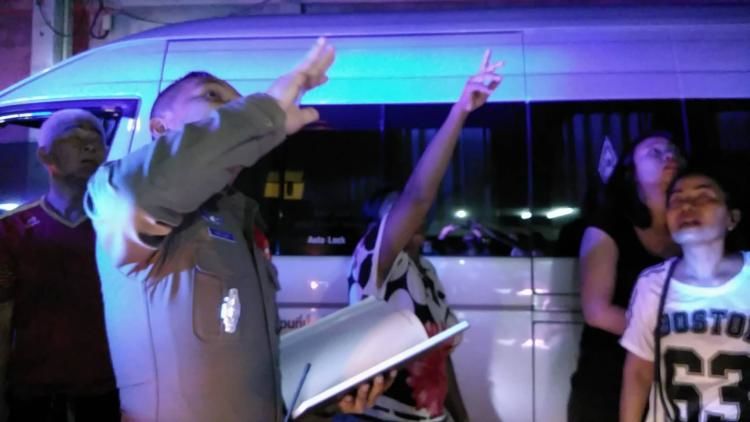 Beach vendor nabbed after stealing from Pattaya tourist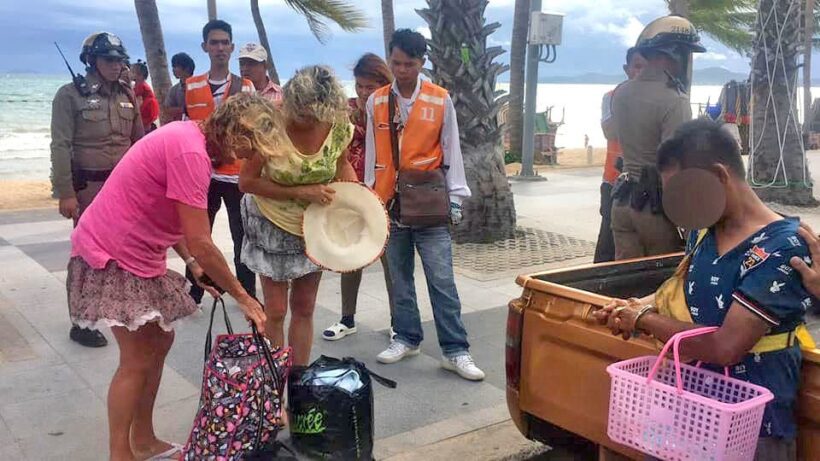 PHOTOS: Pattya Message
A Pattaya beach vendor has been caught by a local and foreign beach-goers after stealing from a tourist on Jomtien Beach in Pattaya.
Pattaya City Police were notified of the incident yesterday on Jomtien Beach. The suspect had already been bailed up by Thai and foreign tourists at the beach.
A 66 year old German female tourist told police that while she was at the beach, the suspect snatched her bag and ran away. She shouted for help. A 49 year old Thai man Siripop Kanlapan says he heard the shout before chasing after the thief and catching him.
The man was taken to the local police station to face legal action.
Retribution: Pattaya police chief transferred, foreign bar owners deported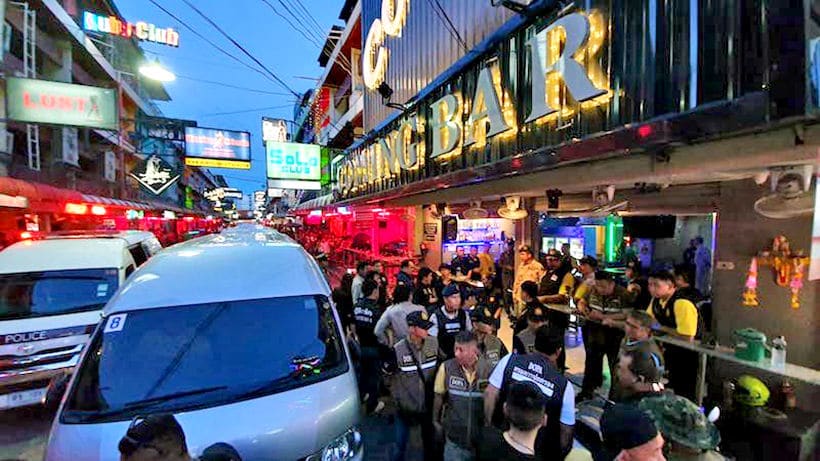 Pattaya's police chief has been transferred, the foreign bar owners are being deported and will be blacklisted. This has been the swift retribution for local senior police and the owners of 'Coming Bar' for allowing prostitution and under-age sex on their premises.
In addition, the Bang Lamung district police chief says the offending bar will be shut for five years for "damaging the image of tourism in Pattaya and Thailand". Yesterday reports emerged of a raid of the Coming Bar in Soi 6 where evidence of sex-for-sale and a 17 year old sex worker was found. The owners of Coming Bar are a consortium of Taiwanese, Chinese and Thai nationals.
The Thaiger reported on the raid HERE.
Chonburi's police chief has removed the acting head of the Pattaya police Pol Col Pongphan Wongmaneethet and four of his deputies from active duty pending an investigation. They have been accused of allowing the prostitution to continue under their watch. Amnat Charoensri, the Bang Lamung district chief,  says that he's ordered the bar shut for five years.
Channel 7 reports that the foreign owners of Coming Bar in Soi 6 would all be deported and blacklisted from re-entering Thailand in the future.
Just two weeks ago Pol Col Pongphan Wongmaneethet was part of a contingent of police and officials making a 'spot raid' on Pattaya's Walking Street and proudly announcing that their visit had shown no signs of prostitution or illegal activities in the city's infamous red light district. Read that story HERE.
Pol Col Pongphan Wongmaneethet, the deputy Chonburi police chief told media that if tourists or the public see any evidence of prostitution they can call 191. He also advised tourists that there was a Tourist Police office at the end of the street where officers can be informed directly.
Somebody did.
เจ้าหน้าที่ตำรวจ ทหาร ปล่อยแถวกวดขันสถานประกอบการเมืองพัทยา มีการตรวจการลักลอบค้าประเวณี เรื่องเด็กอายุต่ำกว่ากฎหมายกำหนด

Posted by PattayaupdateNews on Thursday, 6 June 2019
SOURCE: Channel 7
Teenager dies after motorbike collision in Chonburi – VIDEO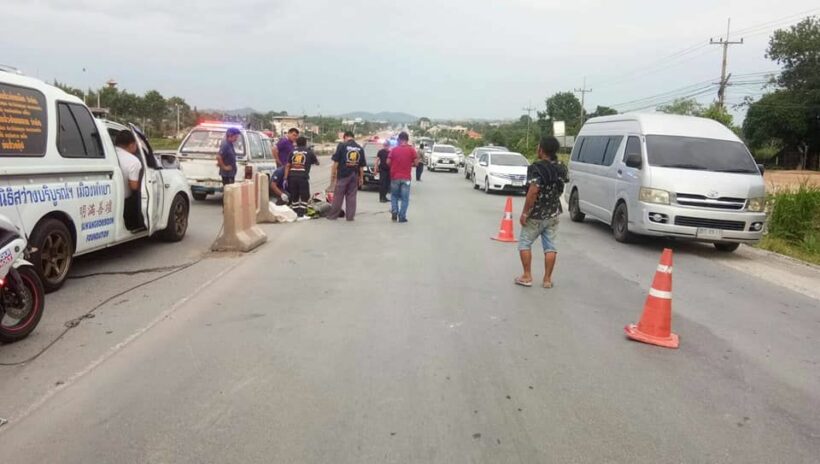 VIDEO: Padung Klahran / Pattaya Message PHOTOS: Pattaya Message
A teenager has died after a motorbike accident in Chonburi.
Pattaya Message reports that a Facebook user, Padung Klahran, yesterday posted a video clip from a dash cam which shows the motorbike driver losing control of his bike before colliding with barriers.
The accident happened in Banglamung, Chonburi on Sunday. The motorbike driver was 16 year old Chaiwat Banglueang.  He was pronounced dead a the scene due to serious head injuries.
กล้องหน้ารถจับภาพหนุ่มขับจยย.เสียหลักล้มไถลกระแทกแบริเออร์ไม่ได้ถูกเหยียบซ้ำจากกรณีมีมีหนุ่มขับขี่จยย.เสียหลักล้มแล้วถูกรถเหยียบศีรษะซ้ำทำให้เสียชีวิตคาที่ บนถนนสาย 36 กระทิงลาย ม.1 ต.หนองปลาไหล อ.บางละมุง จ.ชลบุรี ส่วนคู่กรณีหลบหนีไปตามที่ได้เสนอข่าวไปแล้วนั้นล่าสุดเมื่อวันที่ 24 มิถุนายน 2562 ผู้เสื่อข่าวรายงานว่าบนโซเชียลเน็ตเวิล์คมีสมาชิกบนเฟสบุ๊ก ชื่อPadung Klahran ได้นำคลิปจากกล้องวงจรปิดจับภาพขณะเกิดเหตุไว้ได้ เป็นรถจักรยานยนต์ขับขี่มาแล้วเสียหลักส่ายไปส่ายมาก่อนจะลื่นลื่นไถลไปกับพื้นถนน ทั้งรถแล้วร่างผู้บาดเจ็บกระเด็นไปอัดกับแท่นแบริเออร์อย่างจัง ทำให้ผู้บาดเจ็บมีบาดแผลขนาดใหญ่ที่ศีรษะ มีเลือดไหลออกมาจำนวนมาก แล้วเสียชีวิตในเวลาต่อมา ซึ่งหลังเกิดเหตุก็มีพลเมืองดีลงมาช่วยเหลือและแจ้งเจ้าหน้าที่ช่วยเหลือดังกล่าวเบื้องต้นทราบชื่อผู้เสียชีวิตคือผู้ตายนายไชยวัฒน์ บางเหลือง อายุ 16 ปี นักเรียนชั้นมัถยมศึกษาปีที่ 5 โรงเรียนแห่งหนึ่งในจังหวัดชลบุรี ทางเจ้าหน้าที่กู้ภัยฯเก็บรักษาไว้ที่โรงพยาบาลบางละมุง ซึ่งทางญาติก็จะได้ติดต่อรับศพไปประกอบพิธีทางศาสนาต่อไป

Posted by Pattaya Message on Sunday, 23 June 2019
(Warning: Graphic content)