Pattaya's LONG Songkran comes to an end today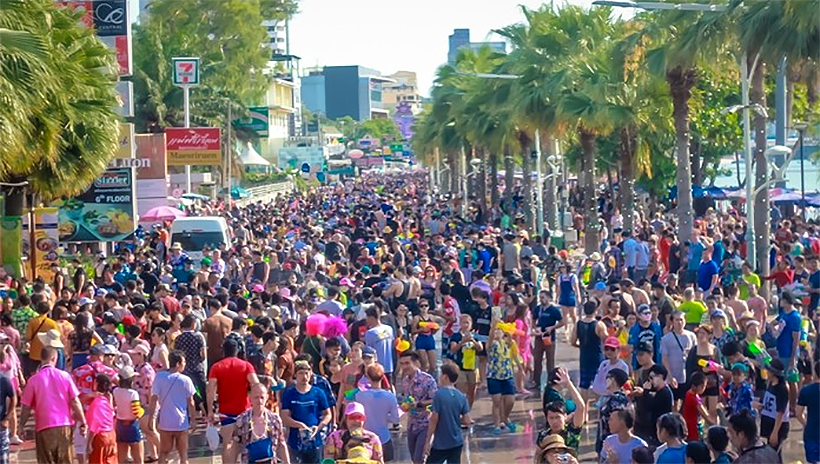 Whilst most of us have hung up our water pistols last Saturday or Sunday following Songkran revellry, punters in Pattaya have been hard at it all week.
But after 9 days of water wastage and Songkran celebrations, the annual festivities come to a close in parades and official festivities today and tomorrow.
Officially, according to the Pattaya Mail, April 19 is the final day of Pattaya's Songkran celebrations. Ceremonies are being held today at Chaimongkol Temple. Alms offerings and elderly blessing ceremony were held early this morning and cultural shows continuing during the day featuring dancing and traditional games.
Pattaya's Songkran parade started at noon along Second Road, Central Road and back along Beach Road to Bali Hai Pier before returning to the temple.
Pattaya officials reminded revellers that powder and chalk isn't permitted, along with high-power water guns. Water-throwing is 'meant' to stop at 6pm, but… well… Songkran!
Tomorrow, April 20, the Rice Festival in Naklua, with no water throwing, officially draws the mid-April events to a close.
SOURCE: Pattaya Mail
Keep in contact with The Thaiger by following our
Facebook page
.
All Pattaya area beaches to reopen June 1, pending CCSA approval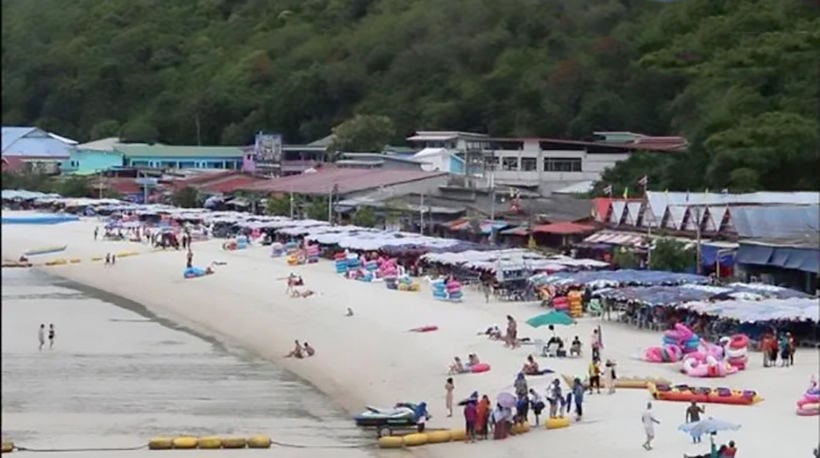 Pattaya City's mayor, after meeting with the Communicable Disease Committee of Chonburi told reporters that all Pattaya area beaches are scheduled and "likely" to open June 1, for all activities. The tourist town's beaches have been closed for around months due to the Covid19 emergency decree. The reopening still requires approval from the Centre for Covid-19 Situation Administration, who gave conflicting information at a press briefing today.
All activities, including swimming, sunbathing, relaxing on deck chairs and non-contact sports can resume when the beach officially opens, according to the mayor. Beach chairs must be placed at least a metre apart and visitors, including all beachgoers, would have to practice social distancing. The beaches that would be effected are Pattaya, Jomtien, Phra Tamnak Beach, Cozy Beach, Wong Amat Beach, Krating Rai Beach, Lan Pho Naklua Public Park, Samak Beach and Bali Hai Pier.
As for Koh Larn, just off the Pattaya coast, the island's residents have considered the request to reopen the island and it has initially been approved. This is being forwarded for final approval to the Chonburi Communicable Disease Committee. The final decision will likely be made by May 31 on when to reopen the island. Arguably one of the most popular tourist attractions in the Pattaya area, it's been closed since March 27.
Not a single case of the virus was confirmed on the island, which has a permanent resident population of about 500 people. The island was reopened on May 1, 2020, to local residents to come and go from the island to the mainland but all non-residents were still banned.
Beaches remain closed by order of the Governor of Chon Buri province, although a decision is likely as soon as this weekend following official announcements from the Thai Government on the next phase of loosening restrictions. That announcement is expected tomorrow.
SOURCES: The Pattaya News | The Pattaya News | 77kaoded |
Keep in contact with The Thaiger by following our
Facebook page
.
Pattaya pedestrian electrocuted by dangling power lines – VIDEO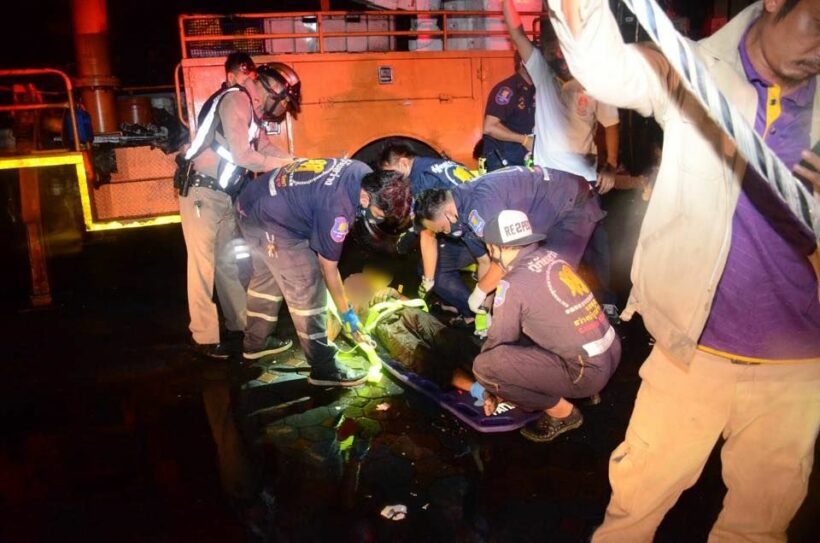 A man in Pattaya was critically inured when he was struck by bolts of electricity from exposed power lines. Pattaya fire services were called after a transformer exploded into flames in the city's famous Walking Street last night amid heavy storms. But rather than cordoning off and securing the area, they simply cordoned it and left it until morning for electrical authorities to sort things out. Wires were left hanging and exposed.
28 year old witness Panumat says no one thought it was still dangerous, but suddenly he saw a male pedestrian knocked to the ground by a bolt of electricity. The man got up and was struck a second time.
Passerby Sawang Boriboon found the man in a pool of blood as the rain gushed down and sparks flew. Rescue workers gave first aid took him to hospital. His identity and current condition are unknown.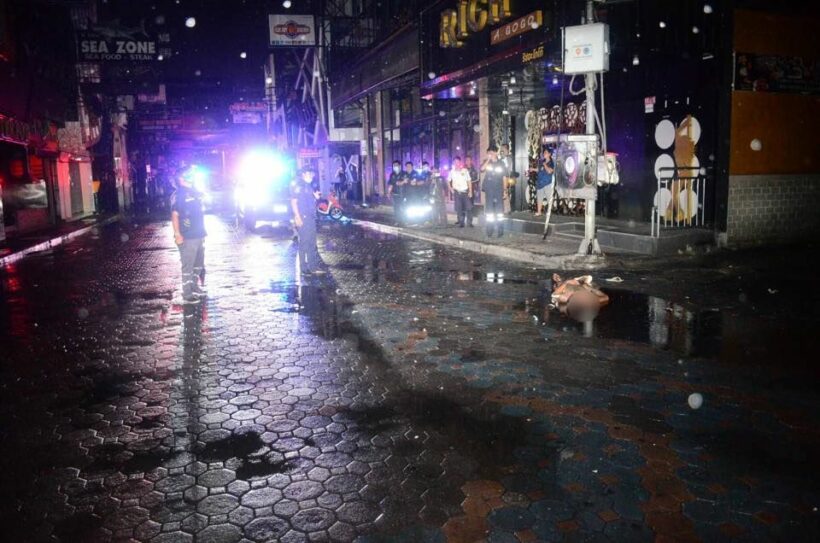 SOURCES: thaivisa | Siam Chon News
Keep in contact with The Thaiger by following our
Facebook page
.
Pattaya curfew breaker drowns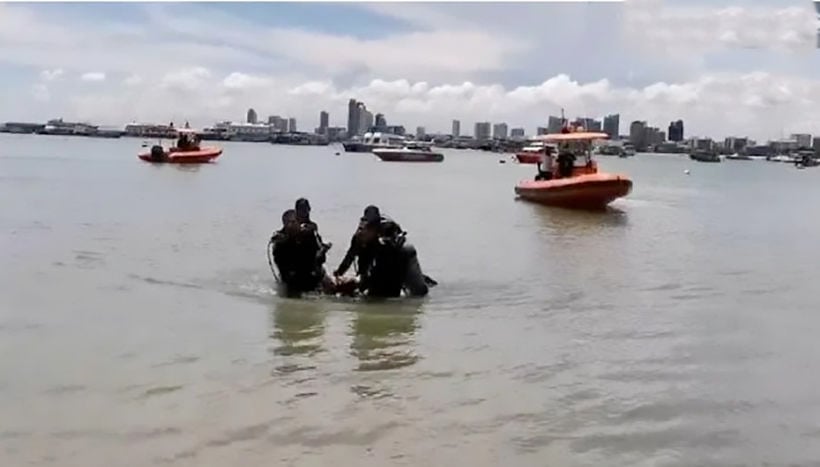 A 41 year old Thai man in Pattaya has drowned, apparently attempting to avoid arrest for breaking Thailand's national curfew. He was pronounced dead after being found by local fishermen floating off the shore of Pattaya Beach yesterday morning. Pattaya City Police were notified of the incident near the Bali Hai Pier around noon.
Police, emergency responders and reporters arrived on the scene to find the body of a Thai man, later identified as Boontin Donhao, 100 metres from the shoreline near the pier. No signs of a struggle or trauma were found on the body, which was taken to a local hospital for a post mortem examination to confirm the cause of death.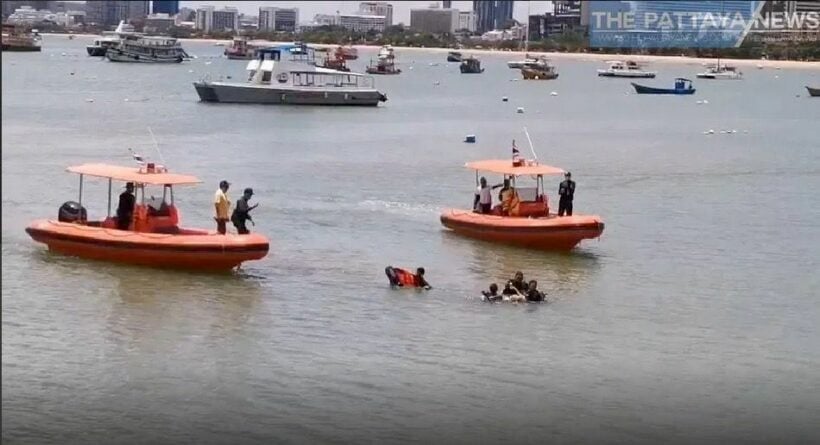 A relative told police that Boontin went out at about at 3am for squid fishing, knowing that he was breaking the curfew, as he didn't have legal authorisation to leave his home during curfew hours.
Police believe Boontin saw coast officers on routine patrol. Being afraid of being arrested and fined, he jumped into the water to hide and subsequently drowned.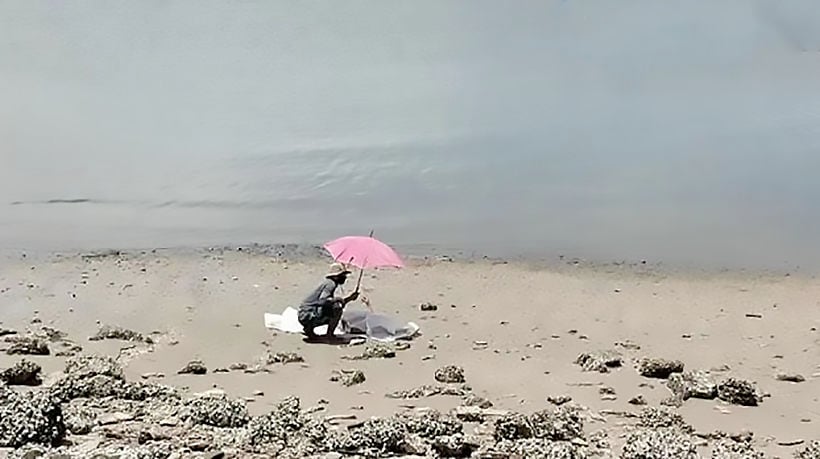 Pattaya Police say they are investigating the incident further.
SOURCE: The Pattaya News
Keep in contact with The Thaiger by following our
Facebook page
.