Event Round-Up – April 2019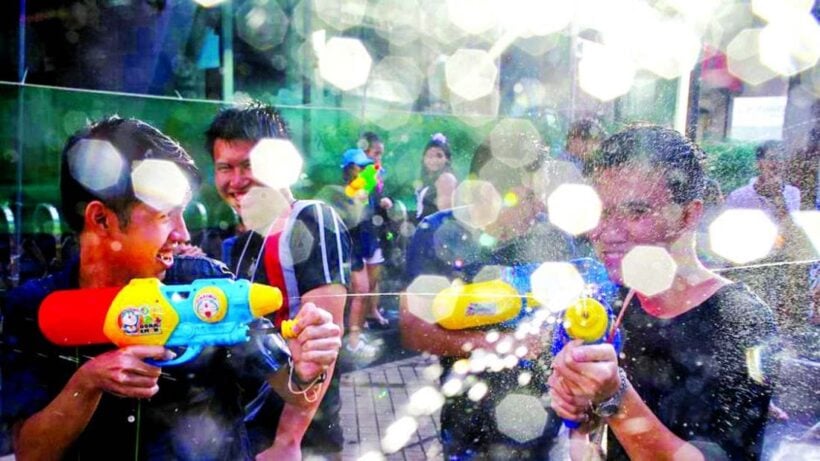 by The Sponsorship Experts – Paul Poole (South East Asia)
The first ever ASEAN Gastronomy Tourism Fair will kick off on April 9-10 at CW Tower Ratchadapisek Bangkok. Hosted by the Ministry of Tourism and Sports, it is the first time all 10 member states of ASEAN will come together to build a strong foundation for gastronomy tourism in the region, and the two-day event will discuss how to engage tourists in a variety of food-related tourism activities and experiences that create socio-economic benefits for a broad range of stakeholders, many of whom exist outside the primary tourism industry.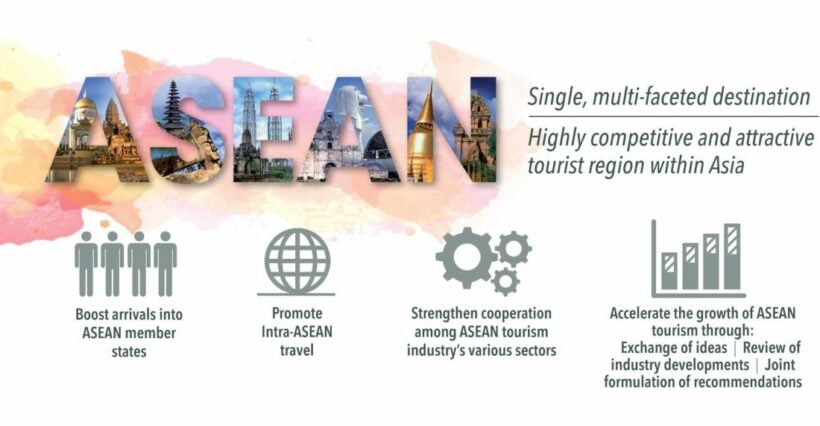 Songkran will see the country drenched in water from April 12-15 in the Thai New Year celebrations (some parts of the country celebrate for longer or on slightly different days). A country-wide celebration, there will be parties in every town and village as people mark the beginning of the rainy season and bring in the new year. Visitors should check for amended opening hours of shops, restaurants and attractions during these days.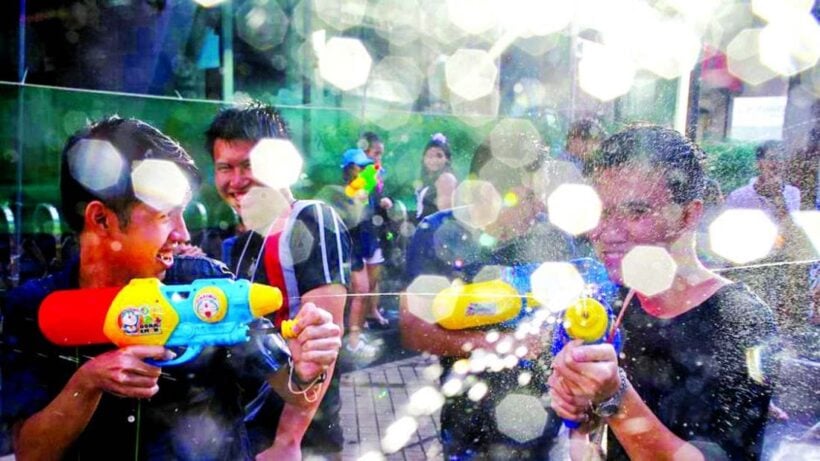 The Siam Songkran Music Festival, a three-day music extravaganza at Live Park Rama 9 from April 13-15, will see a number of a-list DJs perform live to a crowd of thousands. So far, the line-up includes Fatboy Slim, Dutch DJ-record producer Tiesto and American DJ sensation Steve Aoki. Tickets start at 2,000 baht per day.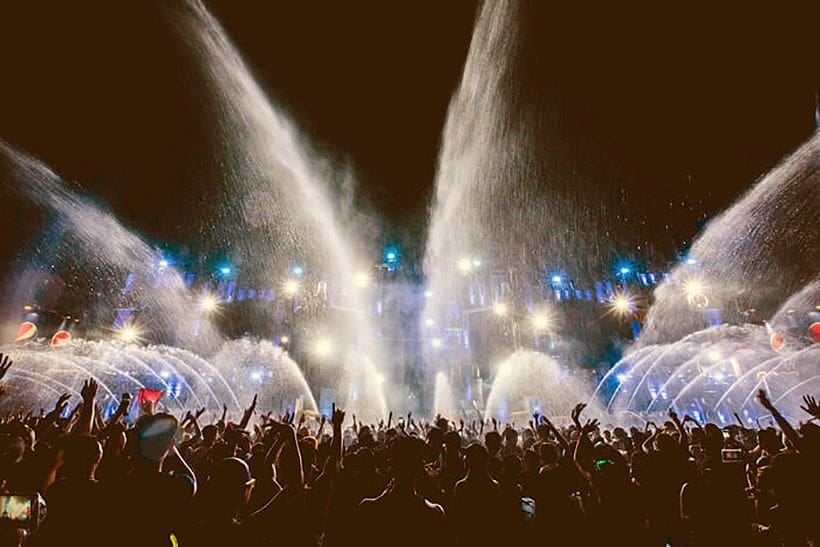 Phuket Bike Week will celebrate its 25th anniversary from April 12-14. One of Asia's largest bike gatherings, the annual event is expected to attract some 10,000 bikes and 50,000 spectators from all over the world. Featuring a number of social rides, exhibitions and parties, the event takes place in Patong Beach from April 12-14 and April 19-20 in Phuket Boat Lagoon.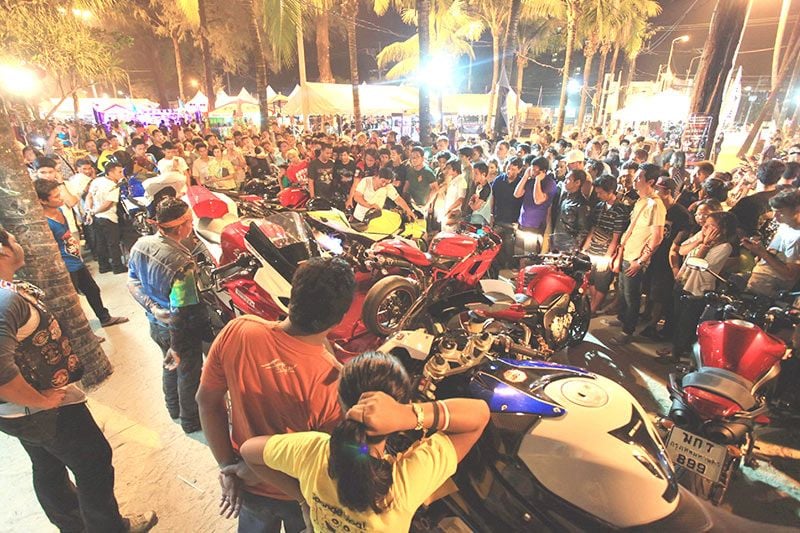 For something a little out of the ordinary, head to Bang Saen on April 16-17 for the annual Wan Lai Festival. The villagers will make up to 100 intricate sand sculptures on the beach, most of them in the shape of pagodas, known as chedi sai, but also in other figures such as tuk tuks, elephants and mermaids. The festival has its roots in the Buddhist tradition of bringing sand to the temple during Songkran as an acknowledgement of the sand and soil that temple goers may have removed with their feet during temple visits over the past year.
The sand sculptures on the beach are very fleeting; made with great effort during the morning and day, they are all destroyed in the evening as a reminder that nothing is permanent, one of the main teachings of Buddhism.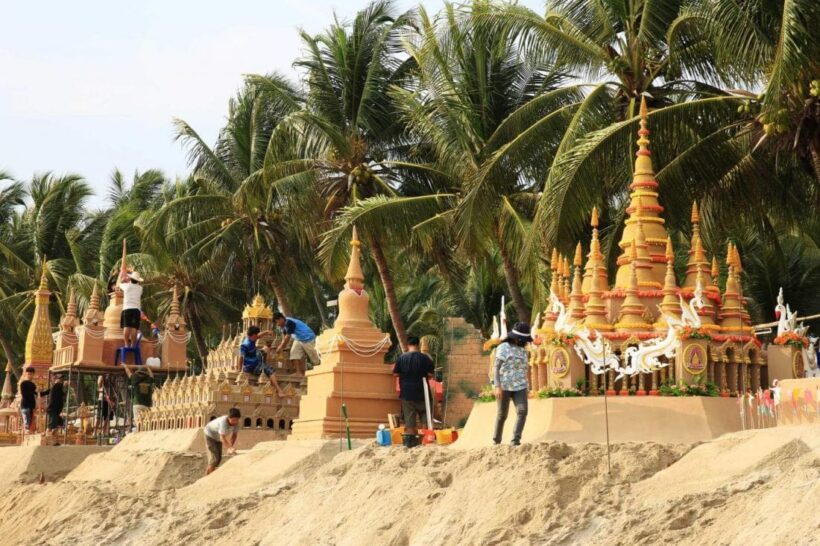 The acclaimed Noise Market returns to Museum Siam on April 20-21 for their eighth installation. Held under the theme of 'Precycling', the market will feature everything from DIY, art, craft, décor, design, fashion, film, printing, writing, books, food and music. A must for art and craft lovers or if you just want to spend a few hours with Bangkok's creative bunch.
River City is bringing some of the world's most recognised modernist painters to Bangkok for the first time. The exhibition 'From Monet to Kadinsky' starts at River City on April 26 and will give visitors an opportunity to view more than 1500 works in a new light via this immersive multidimensional experience created with the help of over 20 of the world's finest museums.
Paintings from 16 European masters, including Claude Monet, Edgar Degas, Paul Gaugin, Henri Rousseau, Henri Toulouse-Lautrec, Gustav Klimt and many more, will be presented with state-of-the-art projection and sound design. This is one of the most highly anticipated cultural events of the year! Early bird tickets are available for 300 baht until April 20. 
The month's perhaps most quirky event is Mommy Rants held at WTF in Bangkok on 27 April. An evening of open mic for mums and mums-to-be from all walks of life, guests can expect real talk, uncensored talk about what motherhood is really like. Prepare to laugh – and perhaps cry!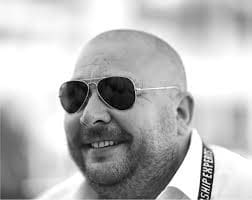 Founded in 2004 by veteran international marketing consultant Paul Poole, PAUL POOLE (SOUTH EAST ASIA) is an independent marketing consultancy based in Bangkok, Thailand specialising in commercial sponsorship and partnership marketing, working with both rights holders and brands – acting as a catalyst by bringing them together and maximising the relationship.
For more information, visit www.paulpoole.co.th


Find local events and browse venues in Thailand with Thaiger Events, or post your own today.

Looking to jettison some items before jetsetting away or chartering a yacht? Look no further than Thaiger Classifieds where you can find and post items, work, property and more for free. Be sure to check out YonderTours for things to do in Thailand and tours across the country.

Read more headlines, reports & breaking news in Pattaya. Or catch up on your Thailand news.
Bangkok home prices among the cheapest in the Key Global Cities report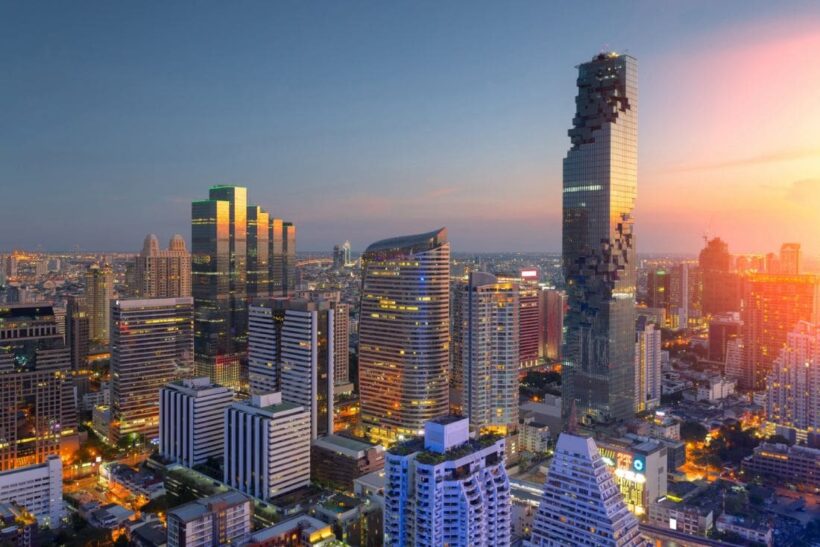 Hong Kong maintains its position as the world's most expensive residential city, while Bangkok ranks at #33 out of 35 global cities surveyed.
In the fifth annual Global Living Report, CBRE profiles the property markets across 35 key global cities. The results highlight that investments in urban areas such as transport infrastructure, connectivity, retail, cultural centres and housing are key drivers of economic growth.
"In the fifth edition of the 'Global Living' report, we have expanded the number of cities we examine from 29 to 35. They include the most exciting cities in the world, from emerging technology-driven powerhouses like Shenzhen and Bangkok through more traditional capital cities such as Rome and Lisbon, to rapidly evolving modern urban centres like Dubai and Johannesburg," according to Jennet Siebrits, Head of Residential Research at CBRE UK.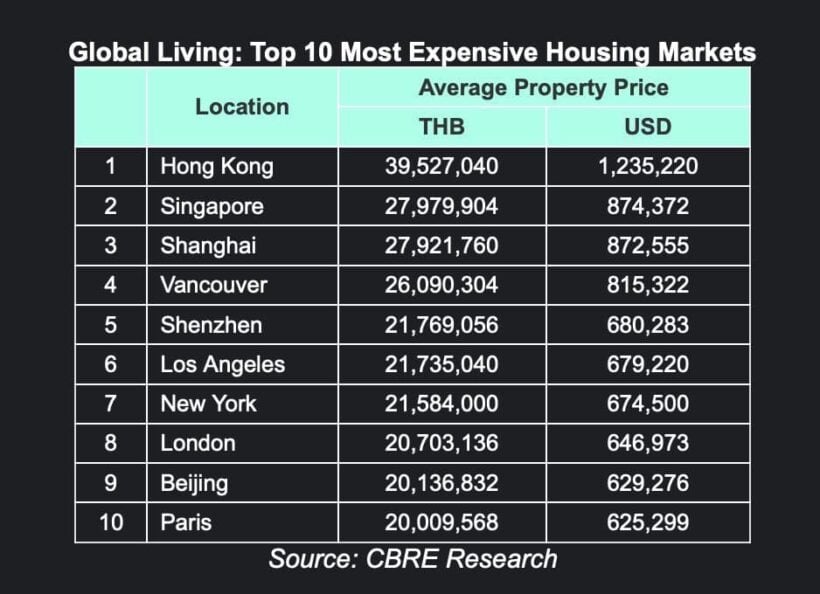 The top three most expensive places to buy a residential property are all in Asia. Hong Kong remains the city with the highest value residential real estate, with an average property costing 39.52 million baht (USD 1.235 million), Singapore in second place, averaging 27.97 million baht (USD 874,372), and Shanghai third at 27.92 million baht (USD 872,555).
Bangkok stands at #33 position with an average residential property price of 3.4 million baht (USD 106,383), followed by Ho Chi Min City at 3.29 million baht (USD 103,057) and Istanbul at the bottom with average prices of 3.11 million baht (USD 97,396) amongst the 35 surveyed world cities.
The biggest year-on-year growth was experienced in double-digits by Barcelona (16.9%), Dublin (11.6%), Shanghai (11.2%) and Madrid (10.2%). London remains one of the top ten performing global cities, with the average property price of 20.7 million baht (USD 646,973) although growth was down by 1.1%.
You can read the full report HERE.
Find the largest list of Bangkok city properties for sale HERE.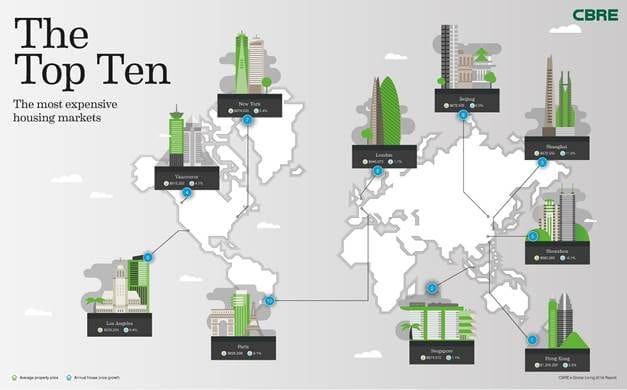 Freak storm batters Don Mueang Airport, Bangkok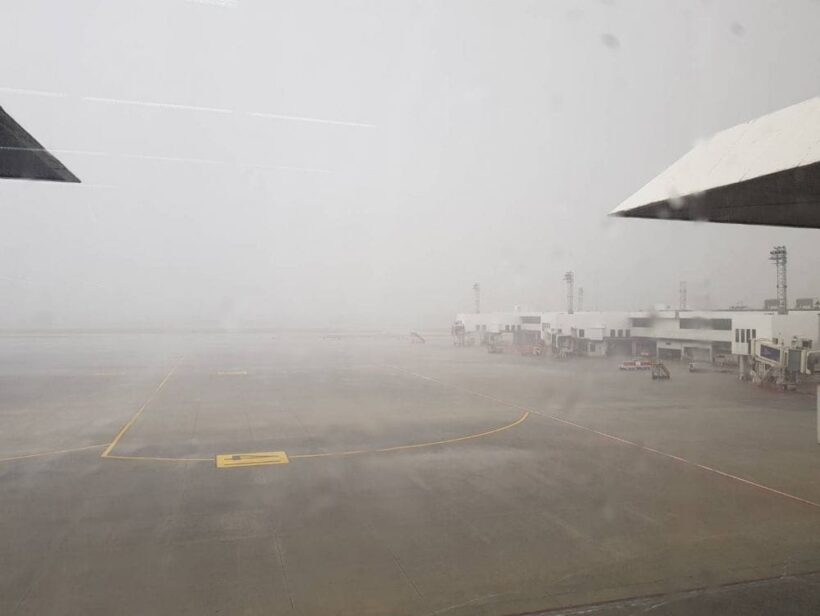 A random summer storm has struck Bangkok's Don Mueang Airport this afternoon. The freak storm affected more than 18 flights and stranded 3,000 passengers whilst the storm battered the area north of the main city.
At least one flight was re-directed to the nearby Suvarnabhumi Airport and another to U-Tapao Airport.
Strong winds caused a Lion Air mobile airstair to hit a Nok Air aircraft parked nearby, after which all 176 passengers on board the Nok Air flight had to disembark and board another aircraft. Their flight was delayed up to 90 minutes.
The storm disrupted flights in and out of Don Mueang Airport between 2pm and 4pm.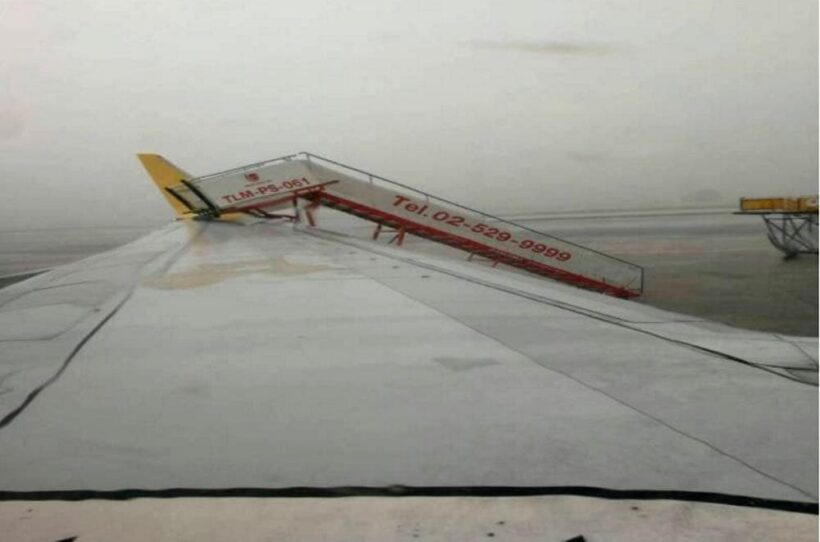 A mobile stairwell was more mobile than it was meant to be during the storm
The Aeronautical Radio of Thailand reported that the storm passed at about 3.15pm and normal services at the airport resumed soon after.
During the storm dozens of planes were parked waiting for a take off slot, while dozens others circled in the city's vicinity waiting for the opportunity to land.
Pathum Thani was also hit by winds, so severe that they blew off a section of the Western University's concrete wall. The falling debris seriously damaged four cars and two motorcycles owned by university staff and lecturers, though nobody was injured.
The Meteorological Department has forecast summer and electrical storms in the North, Northeast, East and Central regions, including Bangkok tomorrow and into the early part of the weekend.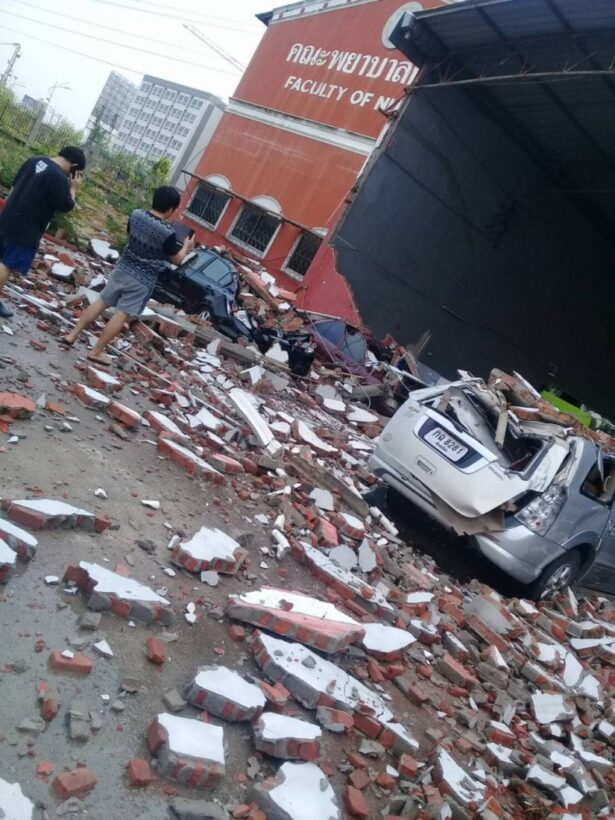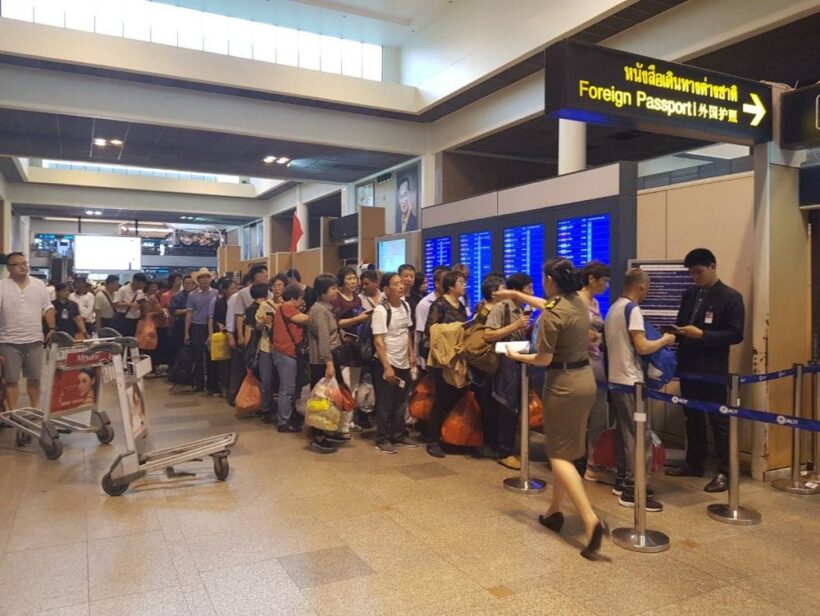 SOURCE: The Nation
UPDATE: Armed Mercedes snake man to be charged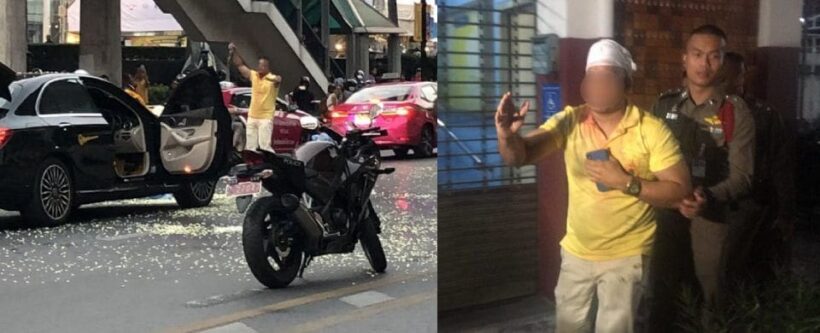 No previous mental medical health problems have been identified for the man who released snakes on the road outside Central World in Bangkok yesterday.
The incident caused bedlam and stopped traffic outside Central World. A man, armed with a large knife, stopped his new black Mercedes right in the middle of the road. He then got out, posted some signs around the car and started releasing snakes out of a blue bag onto the road in front of the bewildered passersby.
Read more about last night's bizarre display HERE.
Metropolitan Police revealed at a press conference that the man was 42 year old 'Kanetpitsanuthep' or Kanthapong Jakkrapopmahadaecha. He told police that he was worshipping as part of his beliefs in the Buddhism and Hindu religions. He says he received power from the sun (solar powered snake release). The man released two cobras during his impromptu demonstration yesterday.
The man had a mental health check this morning. If police determine that he doesn't have any mental health issues, he will face charges of releasing garbage in a public area, carrying a knife in public without reason and blocking traffic. Releasing the two cobras didn't appear to attract any particular conviction.
Kanetpitsanuthep told police that he was nervous as his mother has just passed away last year and that his sister had suffered from cancer.