Shakedown rocks the top levels of the Royal Thai Police
The upper echelons of the Royal Thai Police Force has been rattled by some high-profile shakedowns that have been ordered by executive order from the Thai PM Prayut Chan-o-cha.
Starting with the former immigration chief, Pol Lt-Gen Surachat Hakparn, the PM has ordered him to "adhere strictly to the ethical code and discipline expected of all civil servants"
Earlier this month the former Immigration police chief, abruptly relegated last year to a civil service job, was embroiled in an assault on his empty car where eight bullets were fired at the vehicle parked outside a Patpong massage establishment.
Surachat claimed that the 'warning' was related to the procurement of a 2 billion baht biometrics system that he had opposed and was subsequently over-ruled. Read more about that HERE.
Surachat, who is currently working as a civil servant attached to the Prime Minister's Office, was instructed by the PM not to do anything which could be deemed to be "gross misconduct, such as performing his duty dishonestly, filing false reports, bypassing his superior, abusing his authority, being careless in the performance of his duties, abandoning his duty or doing anything which could be deemed to be persecution or oppression of others".
The former poster boy for the Thai police is now embroiled in a publicconflict with his former boss, the national police chief Pol Gen Chakthip Chaichinda, over the processes of buying the biometric identification system for the Immigration Bureau. The system has since been rolled out at international airports and used to scan people arriving and departing Thailand.
Meanwhile, two deputy national police chiefs were abruptly transferred in a surprise reshuffle that has shaken Thailand's police service.
Firstly, the sudden transfer of Pol Gen Veerachai Songmetta, the deputy national police chief, to the PM's Office, effective as of last Wednesday, by a direct order from PM Prayut.
According to the transfer order, Pol Gen Veerachai was accused by the Royal Thai Police of "conduct deemed to negatively affect the public's confidence in the performance of the duty to uphold justice and the image of the Royal Thai Police, causing damage to the police force". He's been transferred pending a full investigation. Pol Gen Veerachai, however, remains employed by the RTP.
Secondly, Pol Gen Chakthip Chaijinda, the national police chief, signed an order on Thursday transferring Pol Gen Chaiwat Kateworachai, the deputy national police chief, to an inactive post in the Royal Thai Police's Operations Centre, aka. the "graveyard".
No explanation was given for Pol Gen Chaiwat's abrupt transfer, which strips him of all his responsibilities related to his post as the deputy police chief.
SOURCE: Thai PBS World
Keep in contact with The Thaiger by following our
Facebook page
.
Drug runners killed in Chiang Rai clashes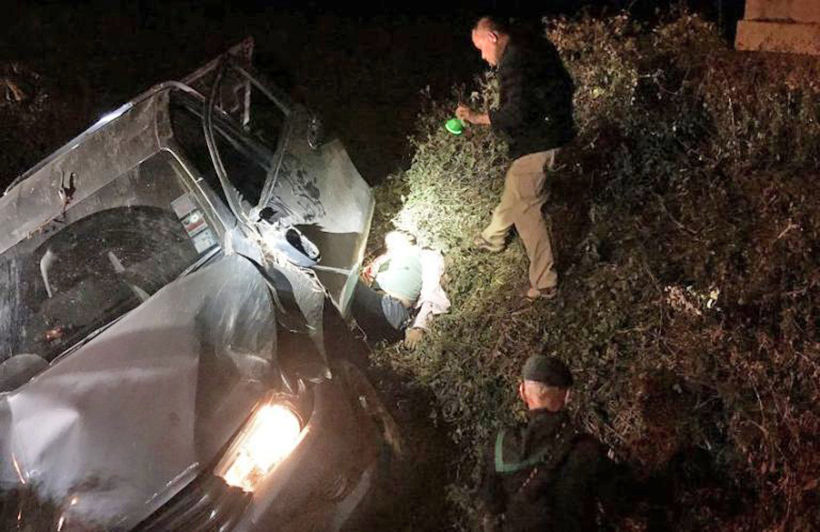 Police in Chiang Rai province report that three drug smugglers were killed and another arrested in two clashes with security forces near the Burmese border last night. A total of 400,000 methamphetamine pills and 7 kilograms of crystal methamphetamine were seized.
The first clash occurred about 9:30pm after a number of pickup trucks and motorbikes were spotted crossing the border from Myanmar into the Chiang Saen district.
A patrol of the Narcotic Suppression Bureau and soldiers of the Pha Muang Force followed them to an area near a bypass road, but as they moved in for a search, guards travelling with the convoy opened fire.
In the subsequent firefight, one smuggler identified as "Jalae," aged about 20, was killed. Another, 18 year old Yapa Ja-ou of Ban San Khong in Chiang Rai's Mae Chan district, was arrested.
The remaining smugglers fled in a greyish bronze Toyota pickup truck leaving behind a total of 250,000 methamphetamine pills and about 7 kilograms of crystal meth, or "ya ice"
WARNING: The video below contains graphic content and viewer discretion is advised.
At about 10pm, the pickup was intercepted at a three-way junction It veered off the road as the smugglers opened fire on the officers. Both men in the truck were killed in the clash, which lasted about 15 minutes according to police. They were identified as 19 year old Peerapol Tamu, and Khamchang Japo, aged 18.
Fifteen packages containing 150,000 meth pills and an 11mm pistol were found in the pickup.
SOURCE: Chiang Rai Times
Keep in contact with The Thaiger by following our
Facebook page
.
137 Thai evacuees head home after 14 day quarantine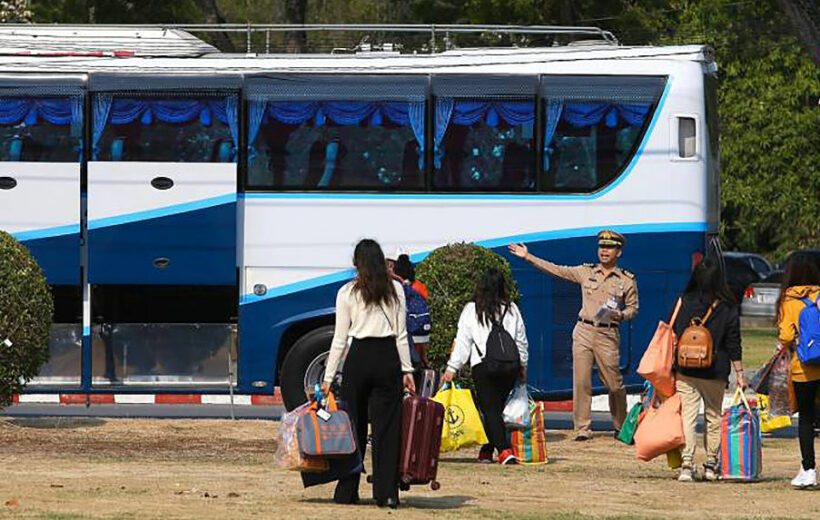 137 Thai evacuees, repatriated from the Chinese city of Wuhan on February 4, were given a warm farewell as they started on their journeys back home from the Royal Thai Navy's Sattahip base, south of Pattaya this morning.
The Thai Deputy Public Health Minister Sathit Pitutaecha, Chon Buri governor Pakkarathorn Thienchai, naval officers and medical personnel sent the group on their way as they were transported in various buses back to connecting buses or airline services, or their home towns. Departure gifts were given to the group.
The 137 evacuees completed a 14 day mandatory quarantine period and underwent final medical checks yesterday before being allowed to return home today. The final evacuee, who was infected with the coronavirus and since recovered from the disease, will remain under observation at the Chon Buri provincial hospital.
Several of the evacuees were picked up by their families, while many others were taken to Suvarnabhumi and Don Mueang airports, or to bus terminals in Bangkok. The evacuees time at Sattahip, and their transport arrangements, were covered by the Royal Thai Navy.
After saying their goodbyes several evacuees expressed their appreciation and gratitude to the RTN officials with cards and hugs.
SOURCE: Thai PBS World
Keep in contact with The Thaiger by following our
Facebook page
.
Passengers leave Yokohama virus ship, China toll tops 2000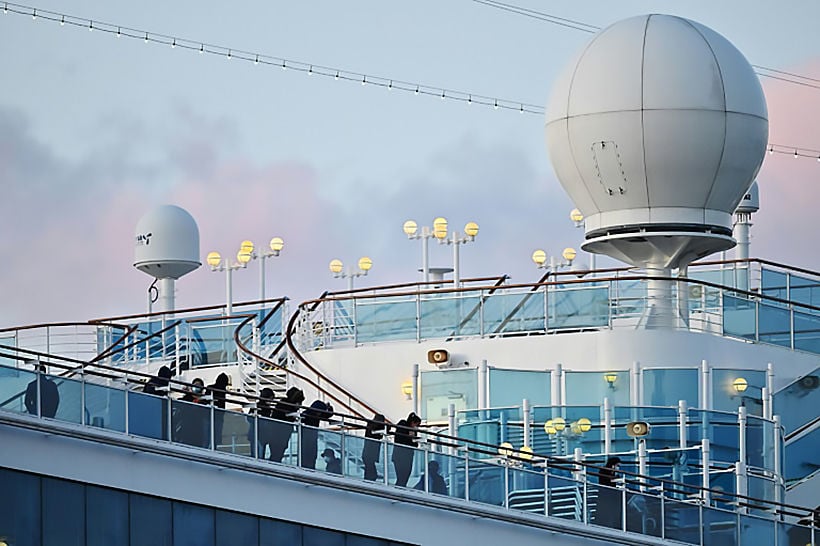 Passengers onboard the Diamond Princess, the coronavirus-wracked cruise ship which has been quarantined in Yokohama's harbour for two weeks, began disembarking today after testing negative for the disease that has now claimed more than 2,000 lives in China.
The ship proved a fertile breeding ground for the COVID-19 coronavirus, with at least 542 positive cases, the largest cluster of confirmed cases outside of China. There is mounting criticism of Japan's handling of the quarantine as passengers prepare to return to their home countries.
Disembarkation is expected to take around three days as more test results become available. Anyone who has had contact with an infected passenger will have to undergo 14 more days in quarantine.
In addition, the crew will begin a new quarantine when the last passenger has disembarked.
New figures in China today showed the death toll surging beyond 2,000 with more than 74,000 infected. Hundreds more cases have been reported in two dozen countries.
For about 500 passengers allowed to disembark after testing negative, their difficult 14-day quarantine period is over after their dream cruise became a nightmare of fear and crushing boredom,in many cases confined to small windowless cabins.
"NEGATIVE! Me, son, husband, mom and dad! Thank you Lord for protecting us… So emotional now," tweeted one passenger, who has been cooped up with her six-year-old son. But not everyone was so lucky.
British passenger David Abel, who became a minor celebrity with his upbeat video messages in the early days of the quarantine, including a cheeky request to the captain for whisky, personified the mood shift aboard.
"It's all getting to us now and it's not just me, it's the other passengers as well. It's the not-knowing factor that is the real challenge. Mentally, it's now taking its toll. Right now, it's very hard to remain focused on anything."
He later announced he and his wife Sally had tested positive.
China announced today there were 1,749 new infections, the lowest number of new cases this month. All but 56 were in the epicentre of Hubei province.
Michael Ryan, head of WHO's health emergencies programme, said the outbreak was "very serious" and could grow, but stressed that outside Hubei, it is "affecting a very, very tiny, tiny proportion of people."
There have been 900 cases around the world, with five deaths in France, Japan, the Philippines, Taiwan and Hong Kong.
Several countries appear to have lost patience with the onboard quarantine and have prepared chartered planes to bring back their citizens. In the first such evacuation Monday, more than 300 Americans flew home even though 14 of them had tested positive.
Early Wednesday, South Korea flew six of its nationals plus a Japanese spouse to Seoul. They will be placed in isolation for 14 days, according to the Yonhap news agency. reported.
Britain, Hong Kong and Australia are among other countries that have vowed to repatriate people from the ship but will insist on a further 14-day quarantine on home soil.
SOURCE: AFP
Keep in contact with The Thaiger by following our
Facebook page
.