Barriers to be installed at train crossings nationwide in wake of Chachoengsao tragedy – VIDEO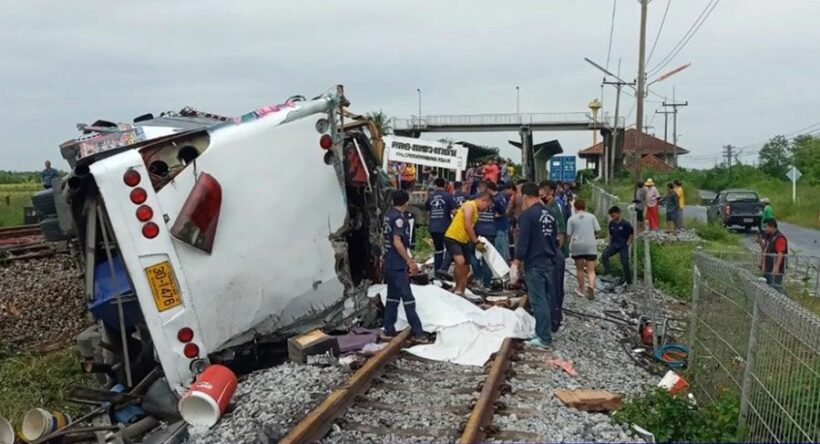 Following a major collision between a train and a bus in the eastern province of Chachoengsao on Sunday, officials plan to review and install barriers at train crossings around the country. 18 people died and 44 were injured when a freight train collided with a chartered bus near Khlong Kwaeng Klan railway station. It's understood the bus passengers were on their way to a merit-making ceremony for the end of Buddhist Lent.
Warning: GRAPHIC CONTENT
A spokesman for the Royal Thai Police, Yingyot Thepchamnon, has expressed his condolences to the families of the deceased and injured, as he instructed the Deputy Chief of Police for Chachoengsao province to launch a civil case investigation on behalf of the victims.
According to a Pattaya News report, visibility at the crossing where the accident occurred is poor, due to hilly terrain, in addition to trees and vines, obscured the view. It's understood local officials have been asking for a train barrier (boom gate) to be installed for years, but it was decided such an installation would obstruct entrance to a village for foot traffic.
The Railway Police will work with the Department of Rail Transport and the State Railway of Thailand to introduce measures aimed at preventing future accidents. The Department of Transportation is also meeting with relevant parties to discuss the village entrance and to come up with measures to prevent further accidents.
SOURCE: The Pattaya News
Want more from the Thaiger family?
📱 Download our app on Android or iOS for instant updates on your mobile
📧 Subscribe to our daily email newsletter
👍 Like/Follow us on Facebook
🔔 Subscribe to or Join our YouTube channel for daily video updates
Chachoengsao villagers say homeless man's mysterious death could be from Covid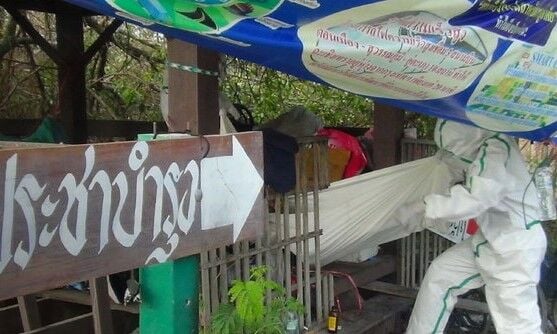 Chachoengsao province villagers suspect a homeless man's death may be due to Covid-19. Chachoengsao is just to the east of Bangkok. The man died under a pavilion by the road with relatives saying he chose to be homeless. They also say he had existing health problems but was not high-risk and hadn't been in contact with anyone infected. But somehow, the community has concluded that he had the virus.
The Bang Pakong Police Station received a notification on May 2 that a man was dead at a road intersection. The police captain says they found 58 year old Lotok's body. They say he was quite thin and was about 160 centimetres tall. The man was by a mosquito net and had other daily use items including a wheelchair. They say he was using the pavilion he was under as a home.
54 year old Jakpan and 56 year old Thawee, Lotok's relatives, say he had diabetes and high blood pressure. But they say he has no history of visiting Covid high risk areas. They say he couldn't walk and would always stayed around the pavilion. Relatives usually helped take care of him but he always refused staying in a house and would always come back to the pavilion or spend time at a local temple.
In Chachoengsao, there have been 343 infections of Covid with 2 deaths in total. Where Lotok was found, in the Homsil sub-district, there have not been any reported cases of Covid during the third wave. The numbers are related to the third wave of Covid that swept the country stemming from entertainment businesses.
It is not known whether an autopsy or tests will be performed to determine if he had Covid-19 or the cause of his death in general. Police have appeared to not be releasing any more information to the media surrounding his death. But, if that information is released, we will update the story.
Want more from the Thaiger family?
📱 Download our app on Android or iOS for instant updates on your mobile
📧 Subscribe to our daily email newsletter
👍 Like/Follow us on Facebook
🔔 Subscribe to or Join our YouTube channel for daily video updates
Koh Samet to close from today for at least 2 weeks, Koh Chang may follow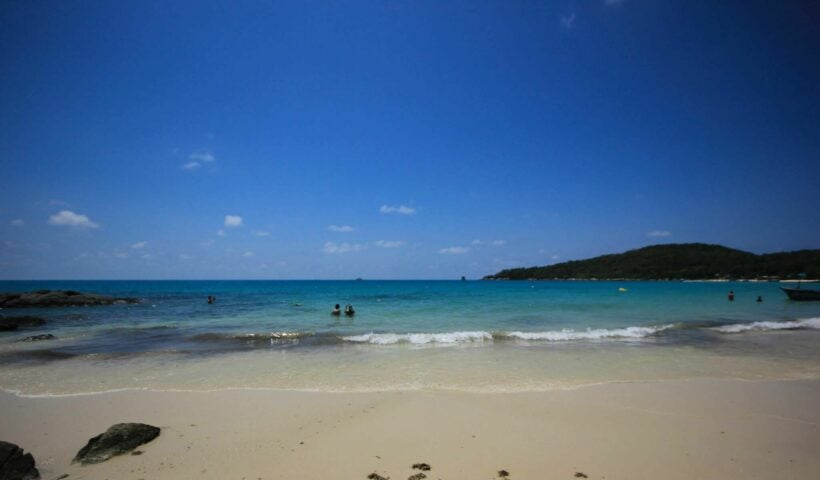 The island of Koh Samet, in Thailand's eastern Rayong province, is closing to visitors and non-residents for at least 14 days to help stop the spread of Covid-19. The province saw 21 new infections yesterday, with at least 1 being linked to Koh Samet. The shuttering is effective as of today with another popular island, Koh Chang, also possibly following suit. is only allowing residents to enter and leave the area from Na Dan Pier for essential travel to and from the mainland during the closure period.
The Rayong Governor signed the order yesterday along with the public health coordinator to shutter the island from today until at least May 10th. The island's hotels, resorts and other accommodations are to close and the entire island is to be disinfected and cleaned. The Governor says those who reserved rooms should contact the property they were planning to stay at to postpone or cancel their reservations. He says they should be refunded by the properties and asked for island business owners to cooperate in refunding customers who had pre-booked stays.
Despite the governor reminding such businesses that they could collect social security payments, it is understood that a majority of tourism industry workers are informal and not qualified to receive social security payments. Those payments, if one is qualified to receive, can make up for 50% of one's overall salary.
The island of Koh Chang may also follow suit as leaders are discussing the move today. The closures come before this weekend's 4 day holiday which features labor day and His Majesty the King's coronation anniversary day for government workers on Monday and Tuesday of next week. But due to Covid, many provinces have placed travel restrictions and are discouraging any non-essential travel, with 14 day quarantines mandatory for those arriving from red zone provinces or presenting a negative Covid test.
Today, Thailand is reporting 2,179 new Covid-19 infections and 15 coronavirus-related deaths. Since the start of the pandemic last year, Thailand has reported 59,687 Covid-19 infections and 163 coronavirus-related deaths.
SOURCE: The Pattaya News
Want more from the Thaiger family?
📱 Download our app on Android or iOS for instant updates on your mobile
📧 Subscribe to our daily email newsletter
👍 Like/Follow us on Facebook
🔔 Subscribe to or Join our YouTube channel for daily video updates
Pedigree cats seized in drug raid find new home with "cat lady"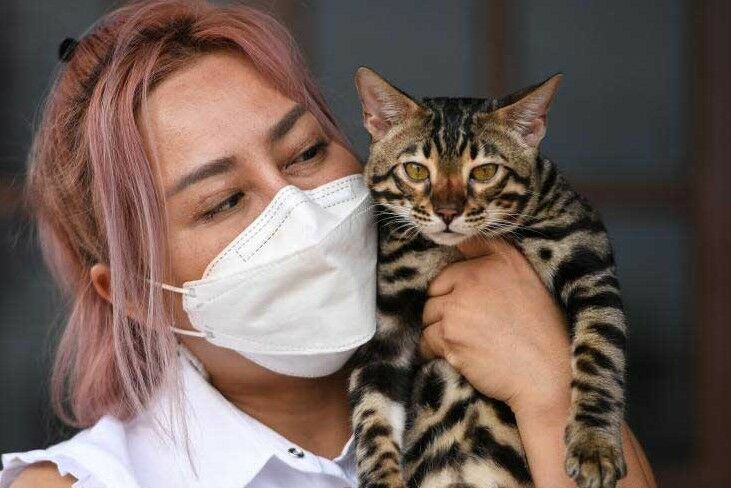 A cat lady has taken in 6 pedigree cats who were auctioned off yesterday after their owner was arrested in a drug raid. The auction proceeds went to the Narcotic Control Fund, which organises drug raids. The 6 cats, consisting of 5 Scottish Folds and 1 Bengal breed, were sold to Nutch Prasopsin, who owns a Facebok fan page called, "Kingdom of Tigers." Her page is followed by 3 million cat lovers, who pitched in to help her raise the 100,000 baht winning bid.
"I was very excited. I had very much hoped that the cats would end up in my care. I've been following their status since the very first day."
The auction was held after giving the owner a 30 day window, who remains at large, to claim the cats and prove they were not bought with drug money. As that window expired, the cats were now considered to be living assets and were mandated by law to be auctioned. However, other pets, maybe not of a pedigree breed, have never been reported as being auctioned off. It is unclear, how many pets have been confiscated during drug raids.
Regardless, the newly adopted cats will share a home with Nutch's other 20 felines. Pornthip Jampong of the regional narcotics board emphasized that the cats needed to be adopted as a group as they had been through quite an ordeal.
"They were living together so they would be familiar with each other. If we separate them, this may cause them to stress or have psychological effects."
The owner, was arrested and charged with being involved in an illicit drug trafficking network. He goes by the name of Soradet Sonsiri, better known as "Kook Rayong." It is unclear why he didn't show up to claim the cats, as there is no information on whether he is currently jailed. If he didn't show up, the reasons are due to his incarceration or his inability to prove that he didn't purchase the pedigree cats with drug money.
SOURCE: Bangkok Post
Want more from the Thaiger family?
📱 Download our app on Android or iOS for instant updates on your mobile
📧 Subscribe to our daily email newsletter
👍 Like/Follow us on Facebook
🔔 Subscribe to or Join our YouTube channel for daily video updates