Health officials considering more relaxed quarantine for short-term visitors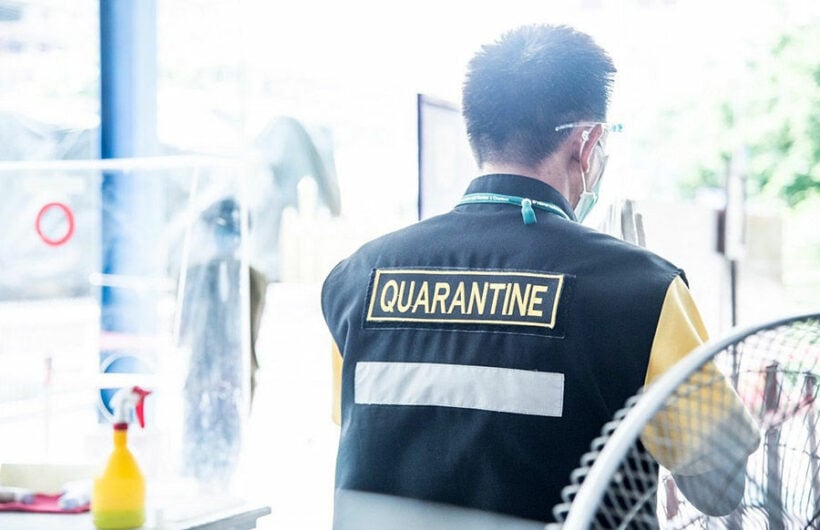 The director-general of the Health Service Support Department says Thai officials are discussing a "more flexible form of quarantine" that would allow short-term tourists the freedom to travel within designated zones in provinces that are ready to re-open. Thares Krassanairawiwong says the tourists would be permitted to travel on specially designated routes, aka. "green lanes", during their 14 day quarantine, rather than having to remain in a hotel.
"The new type of ASQ is another way to get foreign tourists to help stimulate the economy."
The 14 day quarantine regulations are seen as a major stumbling block for any re-opening of Thailand's borders for general travel. Although much of the world still keeps borders closed, many countries are now looking fo innovative ways of allowing some form of travel in the Covid era.
It's understood the new proposal would have strict terms attached, and would only apply to tourists from "low-risk" countries that have not recorded a case of local transmission in over 3 months. The less restrictive quarantine measures would also have to have full buy-in from each of the provinces and would need to balance economic recovery with health and safety.
The requirement for international visitors to test negative 72 hours before departure would remain in place and – in what may be a deal breaker for most – tourists would be expected to home quarantine for 14 days before leaving their country. It is this latter requirement that may make this idea a non-starter, but anyone really desperate enough to come must book their flights and accommodation through travel agents and follow designated routes while travelling in their chosen province.
Furthermore, Thares says tourists will be required to use tracking devices and travel with a Covid-19 health agency representative. Travel routes in each of the chosen provinces must be separate from those used by the local population, although there has been no further clarity on how this might be managed.
Some of the provinces that have expressed interest in the scheme include Phuket, Surat Thani, Chon Buri, Rayong, Chiang Mai, Chiang Rai, and Buriram. Thares points out that hospitals in participating provinces must have adequate capacity to treat Covid-19, including laboratories and isolation wards.
"We have prepared 2,000 hospital rooms and 13,009 hotel rooms to accommodate foreign visitors on leisure and business trips. We are confident that international travellers will be able to visit Thailand from October 15 onwards. We are ready to take them."
While health officials may be optimistic they can cope, it is unlikely the Kingdom will be faced with a stampede of people willing to avail of the more flexible quarantine option any time soon, given the onerous requirements involved. The hotly-anticipated arrival of between 120 and 150 Chinese tourists coming on the new Special Tourist Visa has failed to materialise, amid revelations that not a single person applied for the STV.
Meanwhile, officials will hold a mobile cabinet meeting in Phuket on November 2 and 3, to give local residents and business owners a chance to air their opinions on how best to rebuild a province whose tourism industry has been brought to its knees.
SOURCE: Bangkok Post
Keep in contact with The Thaiger by following our
Facebook page
.
Never miss out on future posts by
following The Thaiger
.
Officials to choose "low risk" countries for possible reduction in quarantine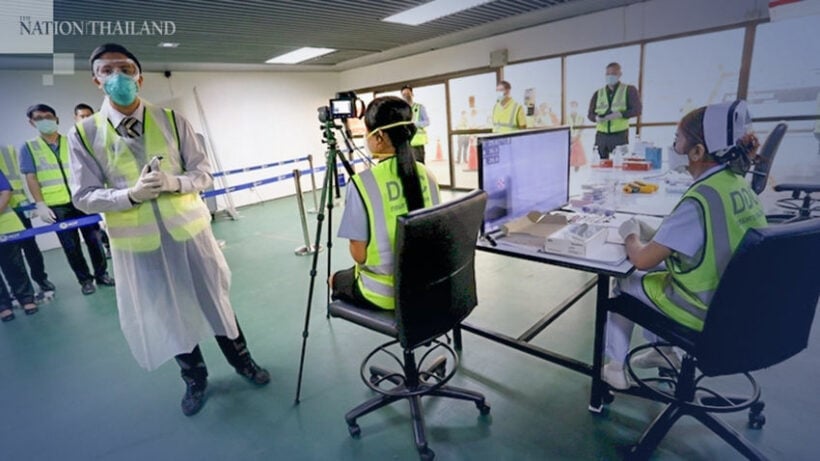 The Thai government is to compile a list of countries considered "low risk" for the Covid-19 virus, as it considers a reduction in the mandatory 14-day quarantine period for foreign arrivals. Nation Thailand reports that, once finalised, the Public Health Ministry will submit its list to the Interior Ministry, who will use it to decide the criteria for reduced quarantine.
Danucha Pichayanan, from the National Economic and Social Development Council, says there must be clear criteria for the admission of foreign visitors to the Kingdom. Currently, all those arriving must carry out 14 days' quarantine, regardless of the Covid-19 situation in their country of origin.
It's understood the government's Centre for Economic Situation Administration is considering a proposal from the private sector to ease up on some entry restrictions for foreign investors and businesspeople, including a reduction in the quarantine period.
SOURCE: Nation Thailand
Keep in contact with The Thaiger by following our
Facebook page
.
Never miss out on future posts by
following The Thaiger
.
Government planning new strategies to boost economic recovery
Energy minister and deputy PM Supattanapong Punmeechaow has outlined a number of strategies the government hopes will help the Thai economy recover from the Covid-19 fallout. The Eastern Economic Corridor, the special economic zone covering the eastern provinces of Rayong, Chon Buri and Chachoengsao, continues to eye foreign investors with a number of large infrastructure projects in the pipeline. One of those is a high-speed rail link between U-Tapao, Don Mueang and Suvarnabhumi airports. Also in the works is a 290 billion baht project to develop U-Tapao, with plans for a new, third terminal, and an aviation training centre, among other facilities.
Supattanapong adds that the Board of Investment is considering a range of incentives to encourage foreign investors to purchase property in Thailand. The government is considering offering permanent residency to those buying condos in the Kingdom, provided they don't mortgage, transfer, or sell the units within 5 years of purchase.
In relation to foreign arrivals, he says the government will clarify its plans on any further re-opening to tourists and investors, in addition to any potential reduction in quarantine. He adds that if the current 14-day period is to be reduced, this would only apply to those coming from countries considered "low risk" for Covid-19. It's understood the Public Health Ministry is working on categorising countries into low, medium, and high risk, in order to determine the new mandatory quarantine period for international arrivals.
Officials are also considering how foreigners can be encouraged to up their spending from the current average of 50,000 baht per person to 100,000 baht. Since the closure of Thailand's borders due to the Covid-19 pandemic, the country's tourism sector, once welcoming around 40 million visitors a year and generating 3 trillion baht in revenue, has been decimated.
Meanwhile, the government continues to target domestic tourists and residents through a number of stimulus measures, including a recently announced co-payment scheme aimed at boosting spending.
SOURCE: Nation Thailand
Keep in contact with The Thaiger by following our
Facebook page
.
Never miss out on future posts by
following The Thaiger
.
UPDATE: Covid-19 detected on gym equipment, Koh Samui covid case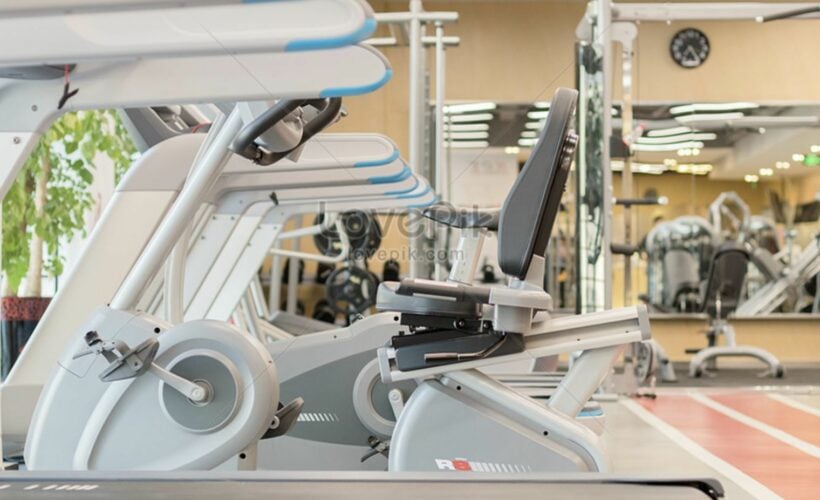 The Department of Disease Control has provided some updates relating to the Koh Samui-based 57 year old French woman who tested positive on Thursday for a case of Covid-19, the first case on the Gulf island in 7 months. Quite swiftly authorities have been able to come up with a possible reason for the case after claiming they detected the coronavirus on gym equipment at the hotel where the woman, her husband and teenage son, were conducting their 14 day ASQ.
The woman, her husband and male teenager, had recently returned from France. Art this stage the government has not responded to questions to the type of visa they are travelling on and how they were able to enter Thailand under the current regime of restrictions and border closures. They all spent 2 weeks in an Alternative State Quarantine hotel in Samut Prakan, south east of Bangkok. She tested negative twice whilst in quarantine. 5 days after being released she tested positive.
Dr. Opas Karnkawinpong, Acting Director-General of the Thai Disease Control Department, says that health officials, tracking down the possible sources of the coronavirus, found traces of Covid-19 on gym equipment used by the woman at the ASQ hotel in Samut Prakan, leading officials to believe the case was not spread on Koh Samui.
Health officials have also conducted Covid-19 tests on 67 employees and other people who were quarantining at the hotel and all were cleared of infection. The Department of Disease Control says, because of this incident, they are planning further restrictions and measures for ASQ hotels.
The woman's husband, son and a close family friend, who collected the family at the Koh Samui Airport and drove them home in her car, have all tested negative for the virus. All remain under observation in quarantine at this stage. 10 others, including flight staff, on the Bangkok Airways flight that took them from Bangkok to Koh Samui, have also all tested negative for the virus but have been quarantined as a precaution.
Yesterday there were 4 new Covid-19 cases reported in Thailand, including 3 cases identified whilst in state quarantine and a domestic infection (the 57 year old woman), according to the Centre for Covid-19 Situation Administration.
Of the 3 returnees, 1 patient, aged 38, had arrived from Austria and 2, aged 26 and 38, had returned from Hong Kong. They were all female.
SOURCES: The Pattaya News | Nation Thailand
Keep in contact with The Thaiger by following our
Facebook page
.
Never miss out on future posts by
following The Thaiger
.