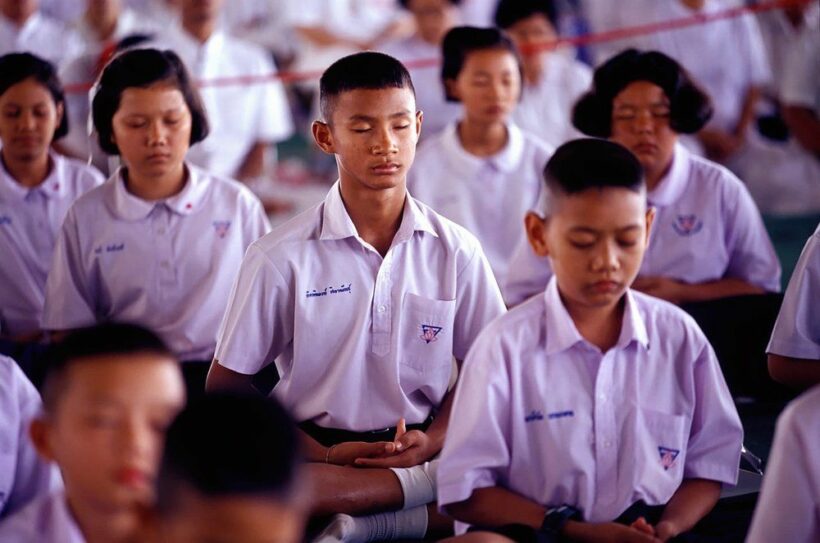 High school students in Bangkok are being summoned for violating the emergency decree after police found they had joined the banned anti-government protests last month. The 2 teens spoke at a rally on October 15, a day after PM Prayut announced that tougher actions would be taken against protesters. The students were directly targetted out of tens of thousands of people who defied the ban on public gatherings in order to demand the removal of the PM himself while demanding reforms of the monarchy. 15 year old Benjamaporn Nivas sent Reuters a message on her position towards the ban on protesters.
"Even if you arrest protest leaders, there is not enough space in prison because hundreds more will rise up."
Indeed the students aren't stopping as the "Bad Student" group is set to hold another protest today with Benjamaporn saying she would attend. 17 year old Lopanapat Wangpaisit was the other student who was summoned although it is not clear that the recent action taken against him would stop him from further participation in the movement. A Thai police spokesman said the 2 teenagers would be questioned in the presence of their parents and lawyers.
PM Prayut has refused to resign and has denied "fixing" last year's election to keep himself in power after the military took over in the 2014 coup. Anti-government protesters have sought to amend the constitution that was written by the PM's former junta and restrict the powers of the King, saying the monarchy has let the military take over for years.
Last Thursday, Prayut threatened to use all laws to prosecute protesters, raising concerns that such sweeping charges could include the royal insult laws, or lese majeste, after there have been no prosecutions under that law for more than 2 years. Despite protests being peaceful, police recently used water cannons and tear gas on protesters to keep them from approaching Parliament after a bill was rejected that would pave the way for a rewrite of the charter.
The Human Rights Watch issued a letter in response to the harsh actions that were taken by the Royal Thai Police, along with other international groups growing concerned over what they say are human rights violations. Even more recently, police have announced charges against protesters on both sides, causing even more people to flood the streets of Bangkok. The Crown Property Bureau, is set to see more protests on Wednesday after news came earlier this year that the King had taken the palace fortune under his personal control.
Since the protests began again in July, the palace has not commented on the movements except for the King saying, "We love them all the same," when asked about the anti-government rallies that have taken over Thailand's capital.
SOURCE: Chiang Rai Times