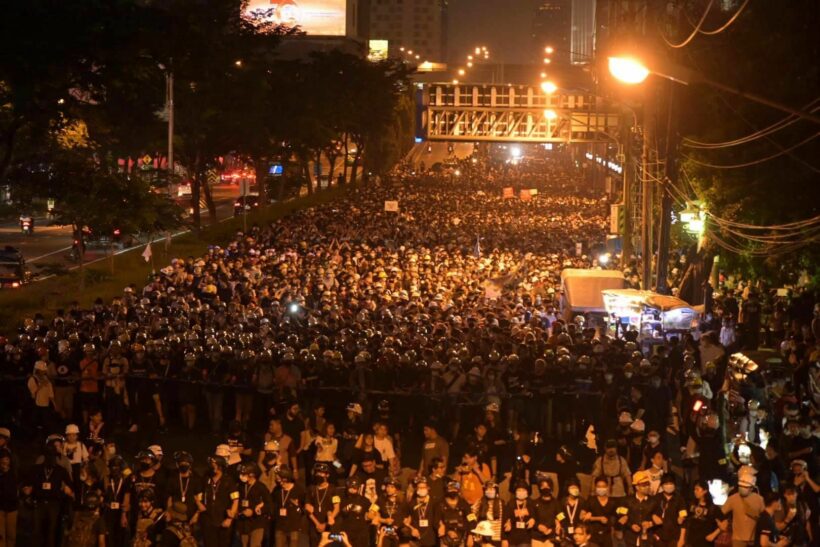 A bid to apprehend 5 anti-government activists, who led a march to the Germany Embassy on Monday from the Sam Yan intersection, has failed, after a court in Bangkok rejected a police application for arrest warrants. The Bangkok South Criminal Court has turned down an application from Pitak Suthikul, acting superintendent of Thungmahamek police in Bangkok.
Pitak had requested arrest warrants for Passarawalee Thanakijwibulpol, Korakot Sangyenpan, Chanin Wongsri, Cholathit Chotsawas, and Benja Apan, who would have faced charges of sedition and other offences, if taken into custody. However, the court told officials to instead issue a summons, given that the protesters are students who only gathered for a short time and are unlikely to flee.
On Monday, protesters marched to the German Embassy to submit a petition calling on the country's government to investigate whether Thailand's Head of State conducted official business while in Germany. The German government has responded to confirm there has been no violation of the country's ban on conducting foreign politics on German soil.
SOURCE: Nation Thailand