Australian newspaper reports on Thai minister's criminal drug past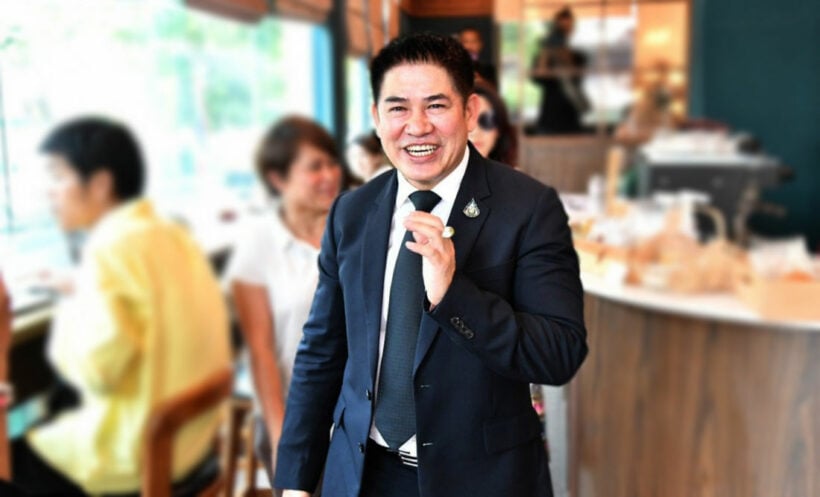 The Deputy Agriculture Minister Thammanat Prompow has had his accounts about his role in a 3.2 kilogram heroin-smuggling ring challenged by an Australian newspaper. The events back in 1993 landed Thammanat in a Sydney jail for four years.
Thammanat Prompow is the Palang Pracharath MP for Phayao province in Thialand's north.
The article by the respected Sydney Morning Herald, "From sinister to minister: politician's drug trafficking jail time revealed" is the result of an investigative report team going back over court documents at the time.
"The Herald and The Age can reveal that a newly appointed senior member of Thailand's ruling party spent four years in a Sydney jail in the 1990s for his role in trafficking 3.2 kilograms of heroin into Australia. He was deported on his release from Parklea prison."
At the time the, now Thai government Minister, changed his names several time which further complicated the verification of his claims and made tracking the story more complex. But the Sydney Morning Herald team dug out details about the case and began investigating. The court documents also allege the Minister was involved in drugs in Bangkok before the Sydney arrest.
"Asked last week to respond to details in the court file, Thammanat's office issued a statement calling the case an "unfortunate event" that "went through the proper course of the Australian judicial system where all parties were held accountable fairly and justly"."
Deputy PM Wissanu Krea-ngam said earlier this year that the case did not have a bearing on his qualifications as a minister because a person could not take a ministerial post only when his guilt was decided by a Thai court.
This is the first time full details have emerged about the Minister's alleged past transgressions.
Last July, when it became clear the Palang Pracharath MP was being considered a ministerial post, there were questions about his suitability because past jail terms and charges in Australia in the 1990s. But the full details were unknown, at least until today's revelations in the SMH.
Back in July Thammanat Prompow spoke to the media about the heroin charges against him in Australia but claimed the charges were not serious and that he was "in the wrong place at the wrong time" and that it was a "minor offence".
"I lived a normal life in Australia, in Sydney, for a full four years. You can ask the court in Sydney whether what I'm saying is true or not."
So the Sydney Morning Herald reporters did just that.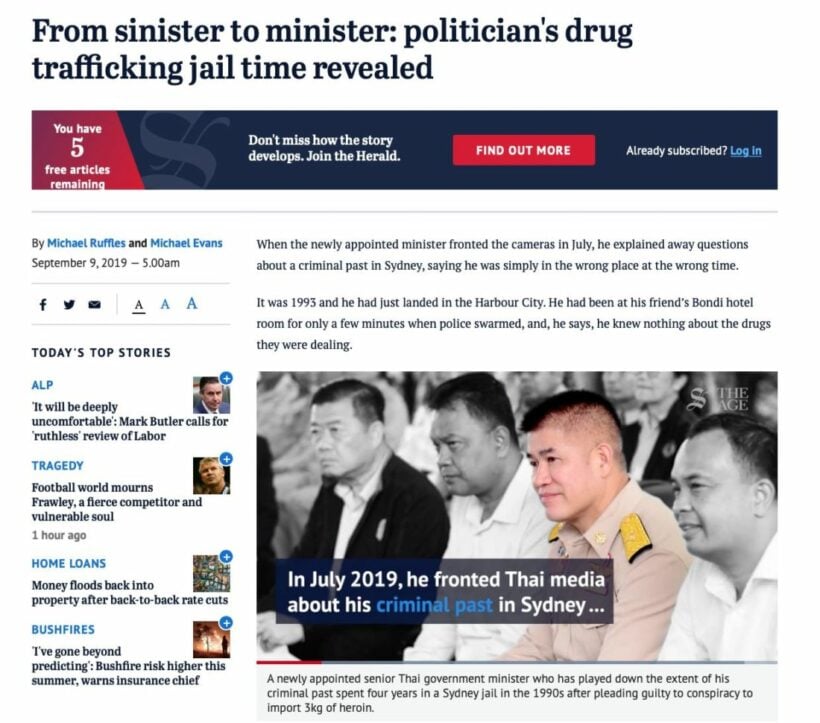 The SMH report claims that "Captain" Thammanat, who was known as 2nd Lt Manat Bophlom at the time, was a key member of the smuggling gang. The SMH report quotes court filings and police reports, some that had been obtained with covert listening devices in a Sydney hotel room where the gang met.
The article claims that Thammanat knew what was being smuggled and had been involved in arranging a visa and purchasing a plane ticket for a courier. This is contrary to what Thammanat had told the media and Cabinet members.
After being arrested in Sydney, along with other gang members – a Thai half brother and two Australians – he was charged with conspiracy to import heroin and refused bail. The article clarified that he had denied the charges and was sentenced to nine years in jail. After that, he cooperated and later confessed.
"Sorasat pleaded guilty first and by November Manat had been committed to stand trial when a judge indicated he faced nine years' jail. After that, he began co-operating with police and pleaded guilty. In one police interview he promised, "I'm going to tell the whole story about Wera," including that Wera has people killed. Police asserted that Manat told them couriers smuggled drugs into Australia by swallowing condoms of heroin."
He was sentenced to six years in jail with a non-parole period of four years.
"Manat's deep connections in Thailand were underlined when he produced character references from a judge and a police lieutenant-colonel who each said he "always has good behaviours [sic], honesty and is reliable."
Capt Thammanat and his half-brother were released on April 14, 1997 and immediately deported.
Apart from his role as deputy agriculture minister in the new Thai government, he acted as a 'fixer' to keep the shaky coalition together at the time it was 19 separate parties.
SOURCE: Sydney Morning Herald
Keep in contact with The Thaiger by following our
Facebook page
.


Have something to say? Scroll down to leave a comment, or visit our Thaiger Thailand Q&A Forum to discuss people, events, to-do and more with the local community.

Read more headlines, reports & breaking news in Thailand. Or catch up on your Thailand news.

Legendary Thai singer Suthep Wongkamhaeng has died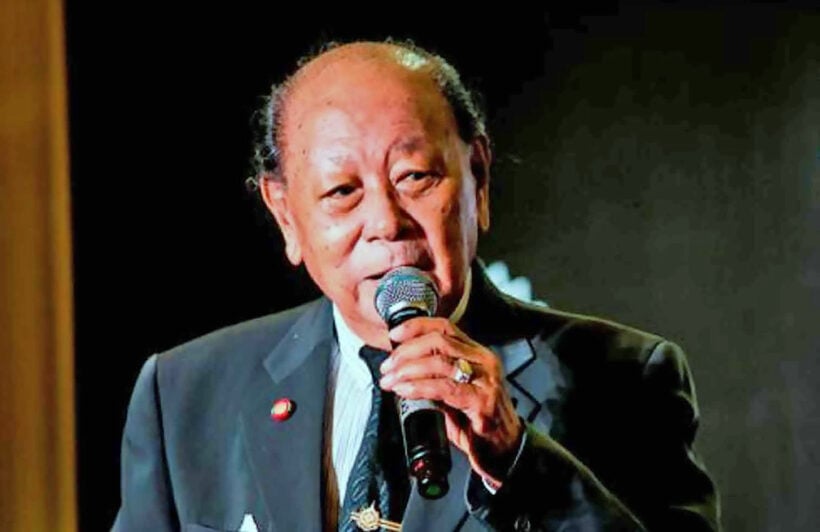 A Thai icon is dead. Legendary "luk krung" singer Suthep Wongkamhaeng died today at his Bangkok residence, aged 86. A team of police and a doctor from Chulalongkorn Hospital were dispatched to Suthep's house to examine the body and attempt to determine the cause of the death.
Luk krung (Thai: ลูกกรุง, literally "child of the city"), also called phleng luk krung (เพลงลูกกรุง), is a genre of Thai popular music. It's a more polished, urban style compared to its folk music counterpart, luk thung. Luk krung songs commonly feature themes about the feelings of society, people in the Thai capital and occurrences of the day.
A beloved national treaure, Suthep was adored by the older generation for his soft, sweet easy-listening songs. Among his best loved songs are "Rak Khun Khao Laew" (I Have Already Loved You), "Look Kamphra" (Orphan), "Jai Pi" (My Heart), "Pid Tang Rak" (Wrong Way to Love), "Ter Yu Nai" (Where Are You?) and, "Botrian Korn Wiwa" (Lesson Before the Wedding) among others.
Suthep performed in several movies and sang the themes to many classic Thai films.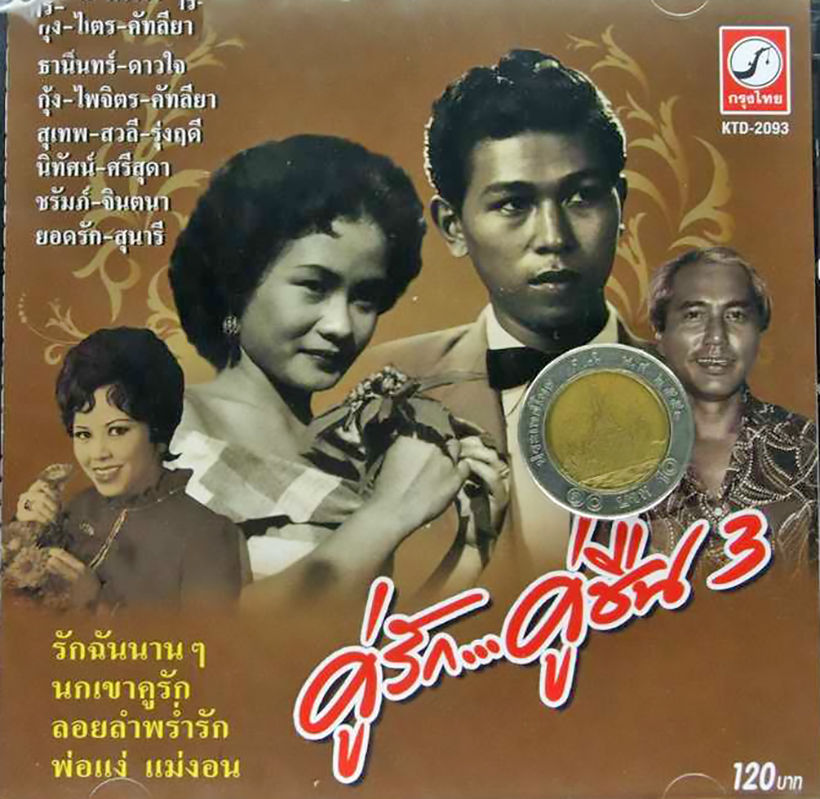 Suthep was admitted to Siriraj Hospital last year for treatment of a blood infection. He suffered from diabetes and other ailments associated with old age.
SOURCE: Thai PBS World
Keep in contact with The Thaiger by following our
Facebook page
.
Bangkok taxi driver returns 100,000 baht to Japanese man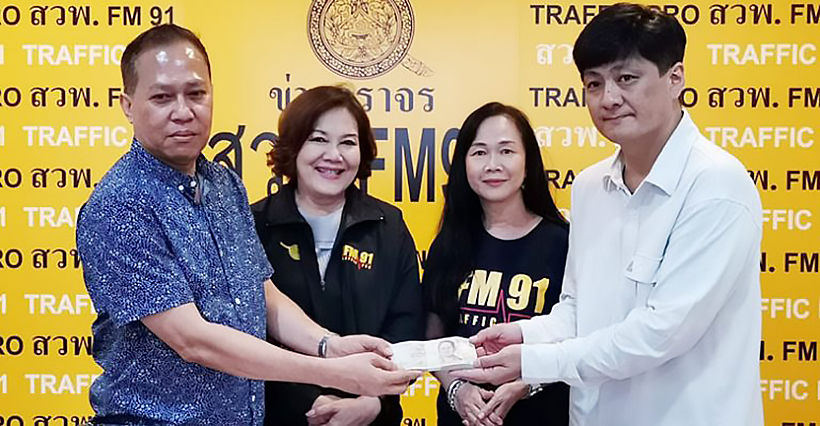 A Bangkok taxi driver returned 100,000 baht that was left in his cab to a Japanese man yesterday. 55 year old Pratuang Klongkaew returned a backpack to Masaomi Fukurono, aged 49, from Japan. Masaomi left the backpack in Pratuang's taxi at about 4am.
Pratuang says that as he was delivering a tourist to a condo on Rama 4 road, the passenger handed him a grey and blue backpack and asked who it belonged to. At the time Pratuang didn't look inside, he simply placed the bag on the front passenger seat. He returned the taxi at 6am and took the backpack home with him. While having breakfast with his wife, Pratuang opened the backpack and found 100,000 baht inside.
Asked how he felt when he saw the stack of cash, Pratuang said he didn't feel anything because it wasn't his money and he didn't want to keep it. He says he wanted to return the money but didn't know how, so he called local radio station FM 91 Traffic Pro and asked the station to help find the owner.
Masaomi revealed that he was with another Japanese friend when he called a taxi to On Nut BTS Station. Not long after leaving the taxi he realised he no longer had the backpack. The money didn't even belong to him, but rather his friend asked him to look after it. He never expected to retrieve money and feared the backpack could've been picked up by the next passenger. He was overjoyed when FM 91 contacted him and will be returning the money to his friend.
SOURCE: Thai Residents
Keep in contact with The Thaiger by following our
Facebook page
.
Two new SV 14 boats donated to Disabled Sailing Thailand in Phuket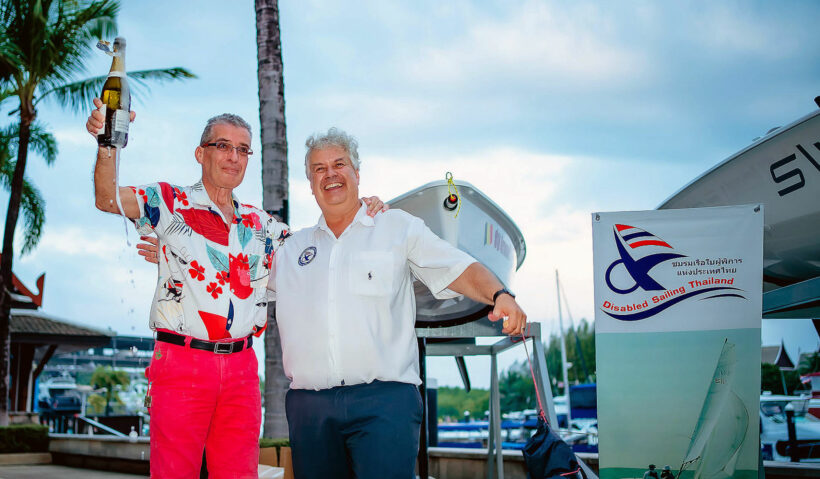 Two new sailing boats have been added to the Phuket fleet of Disabled Sailing Thailand. Two boats have been launched, the S\V Arnaud 1 and S\V Arnaud 2, named after long-time Phuket expat and philanthropist, Arnaud C. Verstraete.
The two 14 foot S\V14 sailing dinghies are designed to be sailed by people with disabilities and will support Disabled Sailing Thailand's goal to make sailing a sport easily accessible for everyone.
Arnaud kindly donated them to Disabled Sailing Thailand and was present to celebrate their launching in Phuket recently.
"I've been following Disabled Sailing Thailand with interest for some time. What they are doing, providing opportunities to people with disabilities that never before existed, is a great thing and something I am proud to support. It's not only about sailing though, it's about building people's self-confidence and giving people with disabilities the feeling of freedom and enjoyment."
Disabled Sailing Thailand was established in 2015 with the aim to provide people with disabilities the opportunity to experience sailing in a safe environment, empowering them and giving them the freedom and mobility on-the-water that is often lacking in their lives onshore.
The availability of these boats in Phuket is part of an ongoing effort to make the island a more accessible destination for people with disabilities. They will appeal to international travellers with disabilities who are looking for safe and accessible activities to enjoy while traveling, as well as to professional Para Sailors from around the world who can now come and train in Phuket.
Disabled Sailing Thailand's Founder, Peter Jacops says the kind donation of the two brand-new S\V14s by Arnaud will make a big difference to sailing in Phuket.
"Currently, there are very few boats in Thailand that are suitable for para sailors and the S\V14 is a perfect sailing dinghy for novice or professional. These two new boats means our fleet in Phuket now totals four and we will be able to offer more fun sailing opportunities for people with disabilities on the island."
For more information about Disabled Sailing Thailand and the S\V14, visit disabledsailingthailand.org and sv14.org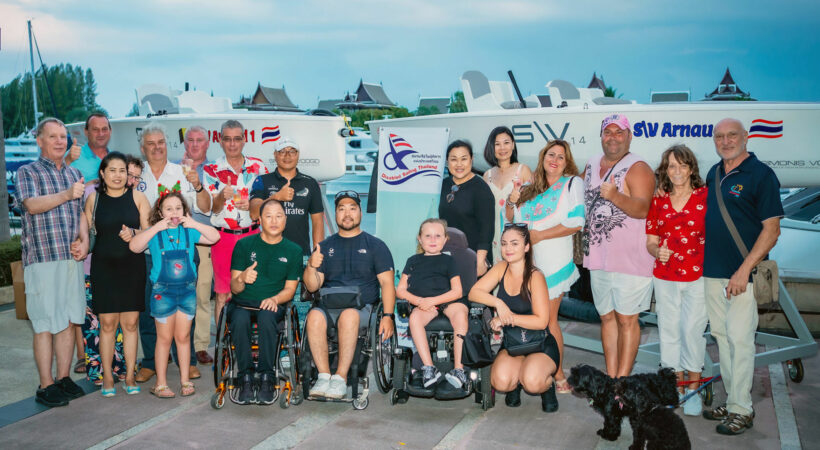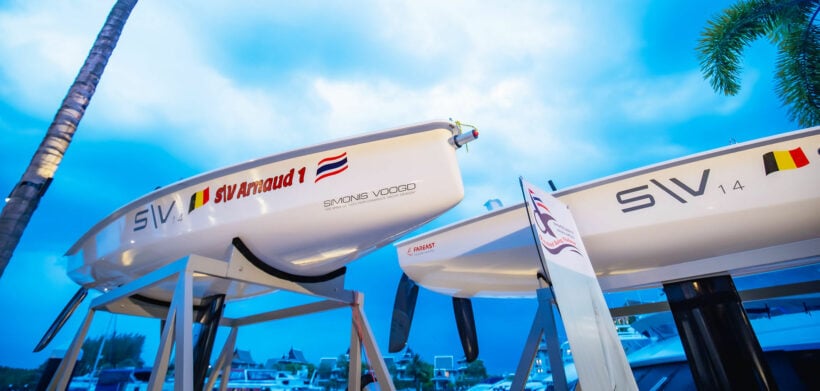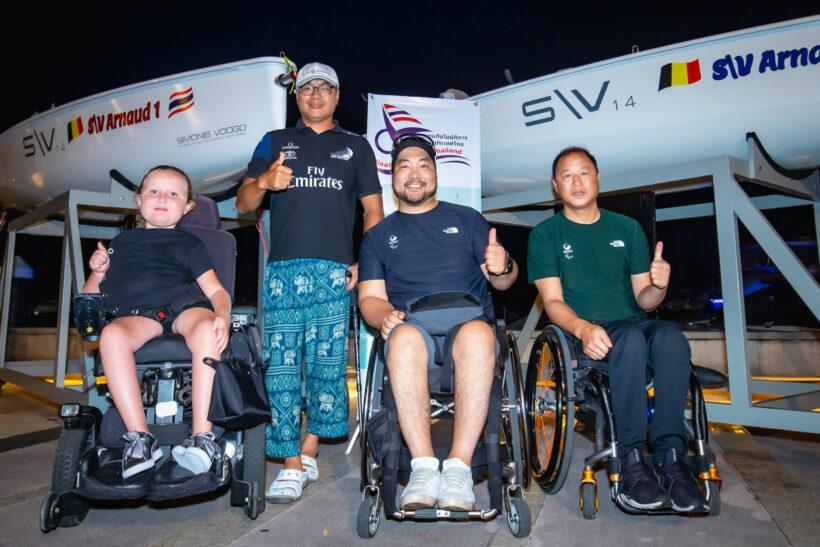 Keep in contact with The Thaiger by following our
Facebook page
.