Thailand's War on Sugar, taxes double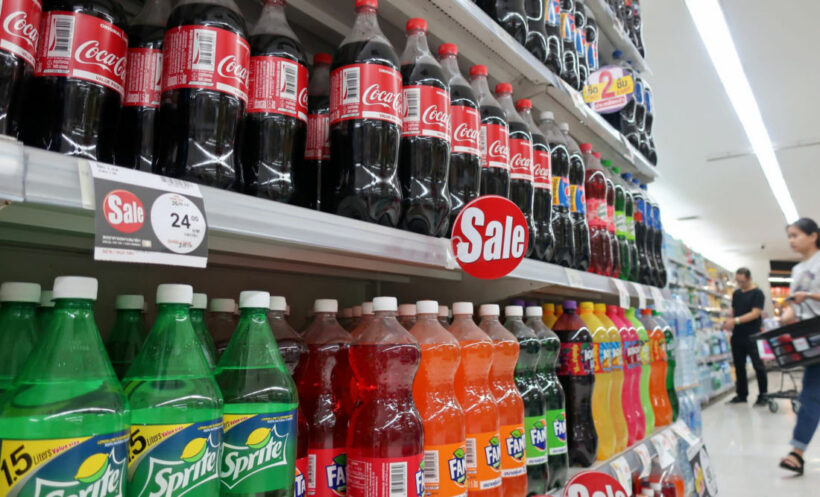 The Excise Department says that taxes on sugary drinks will double from October 1, with drinks containing 10 to 14 grams of sugar being taxed at 1 baht per 100 millilitres instead of 0.5 baht per 100 millilitre. But he promises this higher tax won't be passed on to consumers.
Nattakorn Utensut, the department's deputy spokesman, says most producers of sweet beverages had not reduced the sugar content out of fear of losing customers. Instead many have just launched new, less-sweet versions of their drinks.
The new tax will boost the overall tax revenue to 3.5 billion to 4.5 billion baht from the current collection of 2 billion to 3 billion baht annually.
Taxes on sugary drinks will also be doubled every two years. For instance, from October 1, 2021, beverages containing 10g to 14g of sugar will be taxed 3 baht per 100ml before rising to 5 baht in 2023. This progressive increase in tax rate is expected to force manufacturers to cut down on the amount of sugar in their beverages.
Though the tax was first imposed in October 2017, only one manufacturer reduced the sugar content in its products, while others only responded by launching new, less-sweet products.
Nattakorn said most people are still not aware of the health risks associated with sugar, adding that only two groups of people – those below 30 in age and those over 60 are cautious about consuming beverages with high sugar content. People of working age still prefer sugary drinks, he claimed.
He added that now more producers have started specifying the sugar content and other ingredients in the labels on their products, adding that these specifications are now provided in as many as 200 to 300 items, up from just 60 to 70 items before.
SOURCE: The Nation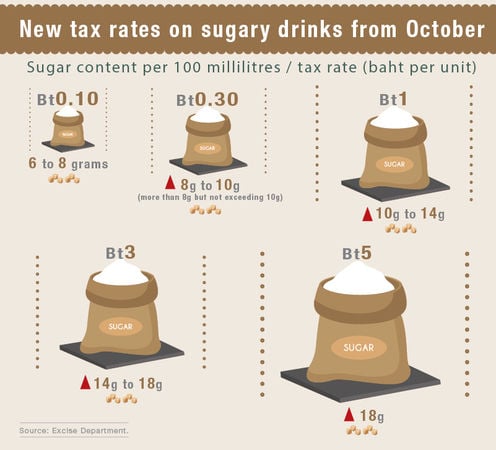 Keep in contact with The Thaiger by following our
Facebook page
.
Thailand's Department for Disease Control issues Chikungunya warning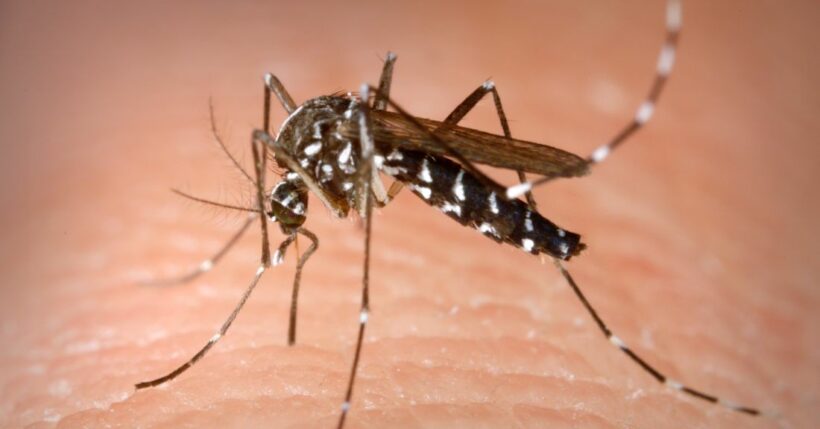 PHOTO: www.wikipedia.com
Dr Suwannachai Wattanayingcharoenchai from the Department of Disease Control says over 10 people in central Thailand have contracted chikungunya since July, and urges people to take precautions, saying those with high fever and joint pain should seek medical advice without delay.
In total, since the beginning of the year, 7,481 people have been treated for chikungunya, with all patients surviving. The majority were in the 25 to 34 age bracket, followed by 35 – 44 and 15 – 24.
The provinces with the highest number of chikungunya patients are Pattani, Ranong, Tak, Phuket and Songkhla.
Officials were able to prevent the mosquito spread virus from developing to other areas but Dr Suwannachai says people should also make efforts to get rid of any potential breeding grounds for mosquitos.
This includes clearing rubbish away from the home, covering all food and water containers, and removing waste water or any stagnant water from around the home.
Chikungunya symptoms include high fever and rash and may also include joint pain lasting between one and two weeks. The virus is spread by the bite of an infected mosquito and can affect people of all ages.
SOURCE: The Chiang Rai Times
Keep in contact with The Thaiger by following our
Facebook page
.
Significant developments in cannabis farming in Thailand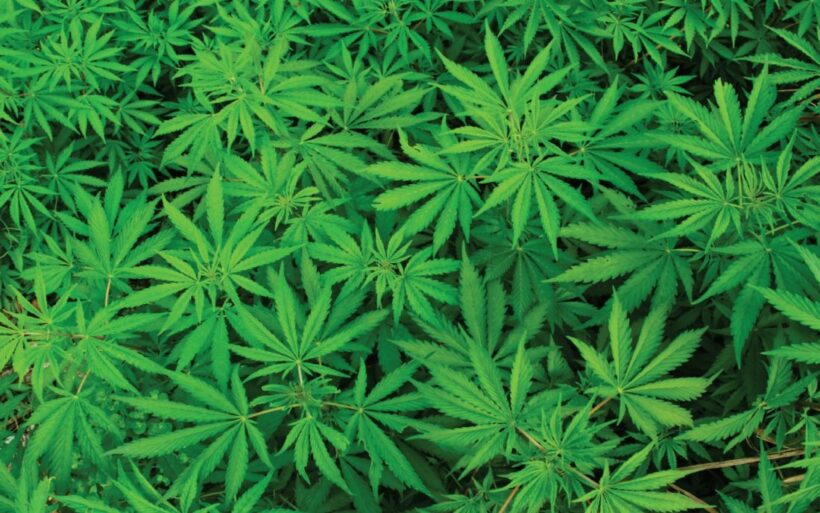 PHOTO: www.growbarato.net
In what's thought to be the first-ever industrial scale manufacturing facility for medical cannabis within the Asean Region, Maejo University in Chiang Mai has planted 12,000 cannabis sprouts – the largest lot in the country.
It's hoped the result will eventually be 1 million bottles, each containing 5ml of cannabis oil, by February.
Senior officials from the Ministry of Public Health attended a planting ceremony yesterday, along with the university's executive team, the provincial government, and local administrative organisations.
Deputy Prime Minister and Public Health Minister Anutin Charnvirakul planted the first sprout, saying recent changes in the law would allow families to grow their own plants at home.
"These are historic first steps on the path towards allowing people to grow six cannabis trees in their homes. The university will be a centre where ordinary people can learn how to plant and grow good quality cannabis. Cannabis is not an issue of politics, it is a product that can benefit people's health. In the near future, families will be able to plant it in their back gardens like any other herb."
In June, Maejo University signed a memorandum of understanding with the Department of Medical Service and the Government Pharmaceutical Organisation (GPO) concerning the development of cannabis plantations, including local strain development for medical use. Following that, the narcotic board granted the university a plantation licence in September.
It's understood the planting session should produce 2.4 tons of dried cannabis flowers by February, which will be forwarded to the GPO for the production of 5,000 litres of cannabis oil. This will be given to doctors who can prescribe it to qualifying patients.
The Thai Food and Drug Administration's decision to approve cannabis oil for prescription was met with cautious optimism by medical practitioners.
Medicinal use began on August 20 and the Chief of the Deparment of Medical Service, Somsak Akasin says initial results appear to indicate that cancer patients enjoy a better quality of life due to the cannabis oil mitigating the effects of chemotherapy.
He adds that half of children with epilepsy who have been treated with the drug have responded well.
SOURCE: Bangkok Post
Keep in contact with The Thaiger by following our
Facebook page
.
Overturned truck was carrying 450 kilos of crystal meth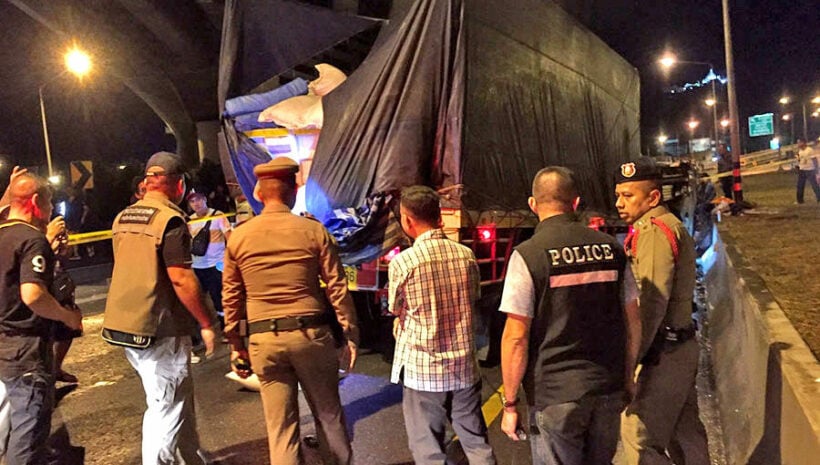 PHOTO: Thai PBS World
Police have seized about 450 kilograms of crystal methamphetamine (ice), with a street valued around 225 million baht – a major shipment of the illicit drug. The seizure followed a ten-wheel truck ending up on its side after crashing into a traffic island in Phetchaburi province on Friday night.
The truck driver, 45 year old Adinan Laeha, and his 18 year old son, Wilayan, both from the southern province of Narathiwat, ended up with minor injuries in the overturn but are now being questioned by police over the illicit payload found in the truck.
The truck crashed on the main north-south Phetkasem highway near an underpass at about 8.30pm in Phetchaburi's Muang district.
As the truck turned over, some of its cargo of illicit drugs crashed out onto the road. The first emergency services to arrive on the scene found several suspicious-looking packages wrapped in plastic spilled on the road and alerted police. Police checked some of the packages and found they contained crystal methamphetamine, and there was more inside the truck.
SOURCE: Thai PBS World
Keep in contact with The Thaiger by following our
Facebook page
.