169 million plastic bags unused at 7-eleven stores in two months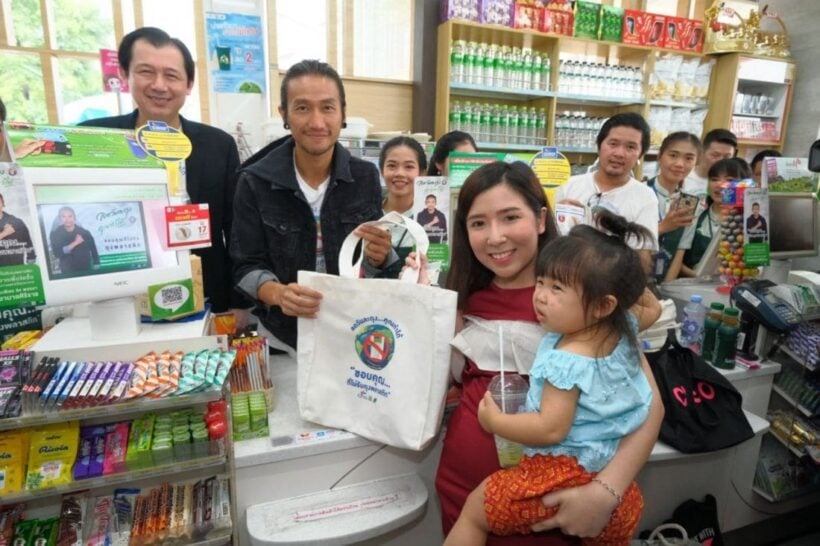 More than 169 million plastic bags have been left unused at Thailand's 7-eleven stores in the past two months – more than 33 million baht value alone but also a huge amount of single-use plastic not making its way into the environment.
CP All Public Company, the sole operator of 7-Eleven convenience stores in Thailand, announced its intention to reduce and, eventually, to eliminate the use of single-use plastic bags at all their stores throughout the country last year.
Read more about that program HERE.
169,054,724 plastic bags have been rejected or unused between December 7 to Febuary 7. The savings, some 33,810,945 baht, will now be donated to Siriraj Hospital.
The campaign has been supported by Artiwara "Toon" Kongmalai, the lead singer of 'Bodyslam' and the marathon runner who ran from Thailand's south to north in a massive fund-raiser last year.
Say 'no' (politely) to plastic bags or take your own re-useable bag when next using a convenience store.


Read more headlines, reports & breaking news in Thailand. Or catch up on your Thailand news.
Thailand to ban three kinds of plastic by end of this year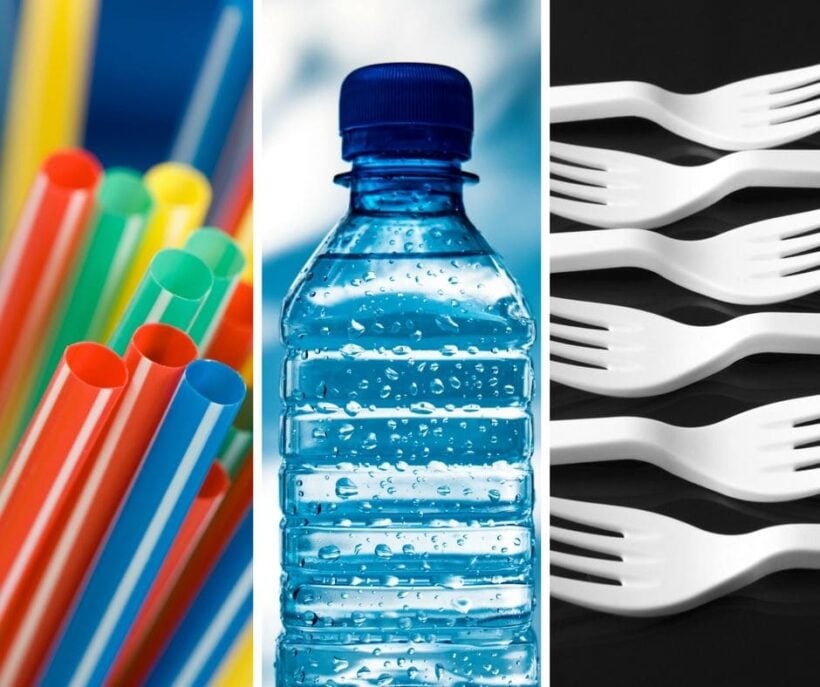 By the end of 2019 Thailand will be free from three types of plastic – microbeads, cap seals and oxo-degradable plastics.
Then by 2022 four other types of single-use plastics will also be banned – lightweight plastic bags less than 36 microns thick; styrofoam food containers for takeaways; plastic cups and plastic straws – according to a road map approved by the Cabinet.
The Plastic Waste Management Road Map 2018-2030 also includes an ambitious plan for Thailand to use 100 per cent recycled plastic by 2027 in various forms, including turning waste into energy.
The Cabinet has acknowledged the road map and assigned the Natural Resource and Environment Ministry to formulate a draft action plan for plastic waste management, so it is in line with the 20-year national strategy.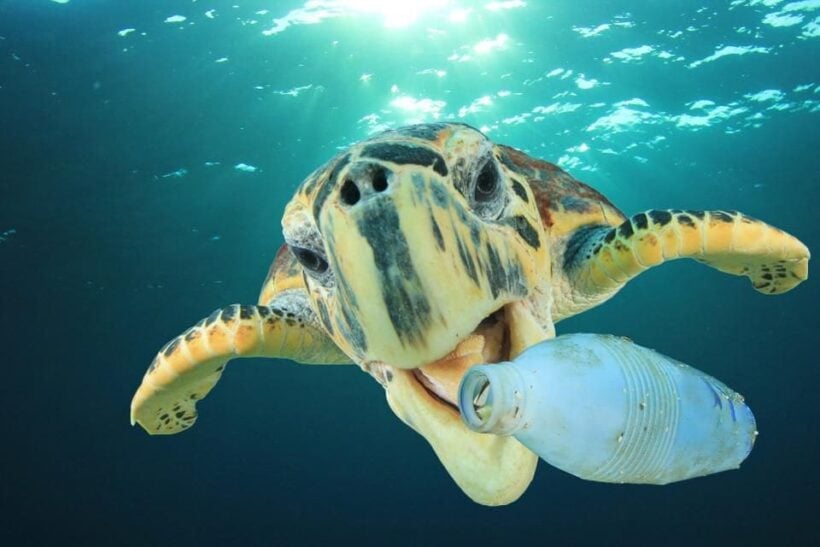 The Cabinet also called for clear details on related agencies' role in the integration of the work for managing plastic waste, which will also get huge participation from the private and business sectors. The related state agencies should create various mechanisms to propel this forward such as creating a good understanding among agencies, continuously implementing a public relations campaign via social media to achieve the set goals, the Cabinet instructed.
The work procedure must consider lifecycle plastic-waste management so steps are taken from the very start: with plastic products designed applying the "Eco Design" approach, manufacturing and post-consumption disposal which will include garbage separation, transport and storing, recycling and proper disposal.
According to the Department of Environmental Quality Promotion, Thais generate as much as 1.14 kilogram of garbage per head per day, contributing to the 27.04 million tonnes of waste per year.
One person uses approximately eight plastic bags a day – or 500 million plastic bags per day for the whole nation.
Most of the plastic waste ends up in the oceans, accounting for 16% of garbage in the seas.
SOURCE: The Nation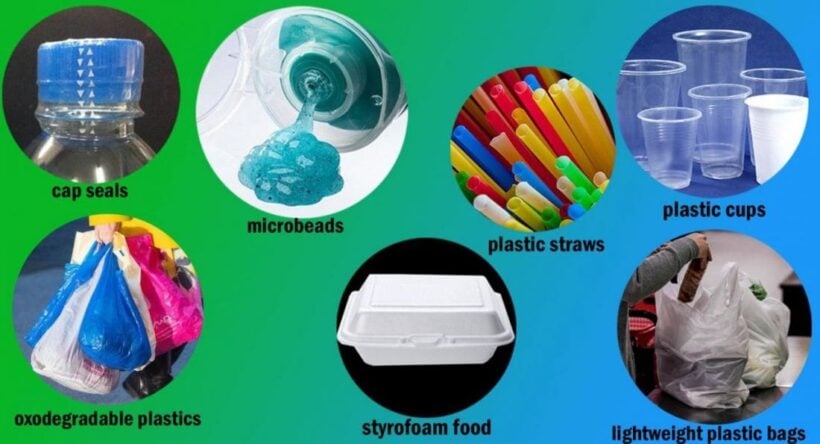 Polystyrene containers ditched by Southern province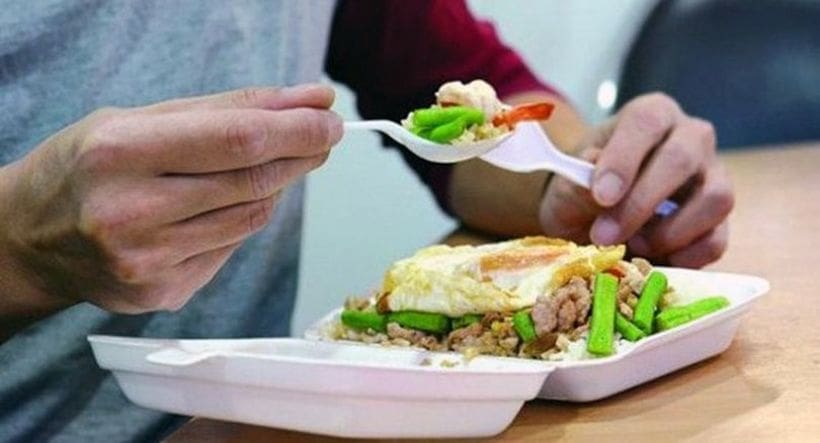 by Somchai Samart
You would expect the Capital to lead the way. But this time it's one of Thailand's southern provinces showing the way forward with one of Thailand's biggest disposable waste problems.
Songkhla in Thailand's south, is now well on the way to establishing itself as a foam container-free city as green trends continue to grow.
During the past three years, more than 500 establishments in Songkhla have been certified as being free of disposable food foam (poly styrene) containers. At least seven communities and 32 restaurants have also earned such a "green" certification.
Since last October, state hospitals in Songkhla have also dispensed drugs in fabric bags instead of plastic bags.
The local office of natural resources and environment is also determined to develop at least one foam-free market in each district of Songkhla.
"This year, we have continued our campaign to encourage markets and shops in tourist areas to not use plastic and foam," Songkhla Governor Weeranan Pengchan said yesterday.
He was speaking as the representatives of 49 private and government organisations signed a memorandum of understanding to support the cause. According to Weeranan, the campaign encourages the use of fabric bags and urges consumers to shun foam food boxes/plastic bags.
Songkhla's public-health chief Dr Utissak Harirattanakul said there are also hidden health risks for people eating out of poly styrene containers.
"Foam containers are made of polystyrene plastic. When exposed to very hot contents and food with vinegar or alcohol as ingredients, they may leak harmful styrene," he said.
Utissak said using food foam containers per meal every day over 10 years could raise cancer risks by six times, when compared with non-users.
Songkhla is not the only city campaigning for green causes. In the northeastern province of Khon Kaen, 43 government offices signed a memorandum of understanding to reduce waste.
The goals of their MoU are to stop the use of food foam containers, reduce waste by five per cent, reduce disposable plastic bags by 10 per cent and curb the use of disposable plastic cups by 10 per cent.
Reduce, refuse, re-use.
Sea turtle dies after getting tangled in a fishing net – Prachuap Khiri Khan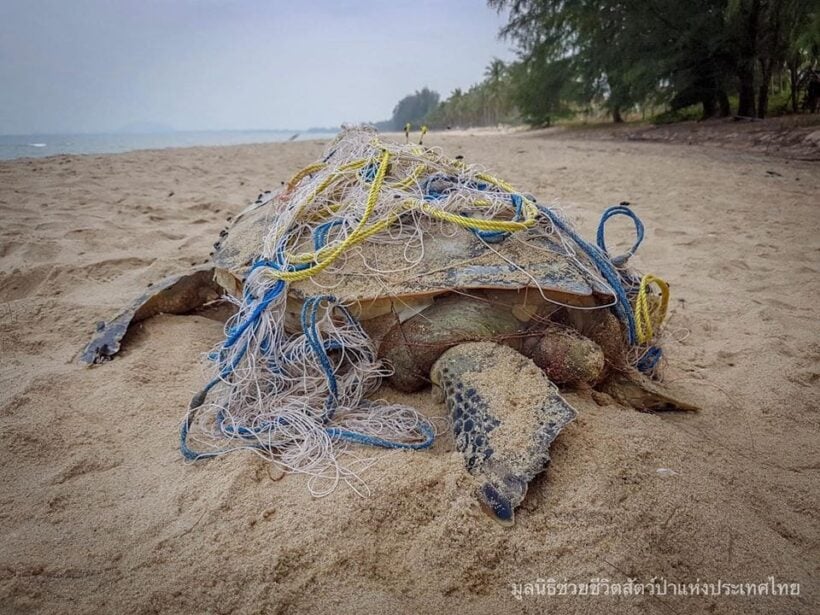 PHOTOS: The Wild Animal Rescue Foundation of Thailand
A series of photos that convey everything we should be concerned about in Thailand's marine ecology.
A Green Sea Turtle, tangled in a fishing net, has been washed up on a beach in Prachuap Khiri Khan.
The Department of Marine and Coastal Resources reports that they were notified that a dead sea turtle had been washed up on a beach in Bang Saphan, Prachuap Kiri Khan.
The Green Sea turtle was 60 centimetres wide, 64 centimetres long and weighed 18 kilograms.
The turtle was already rotting when it was found tangled in the fishing net.