169 million plastic bags unused at 7-eleven stores in two months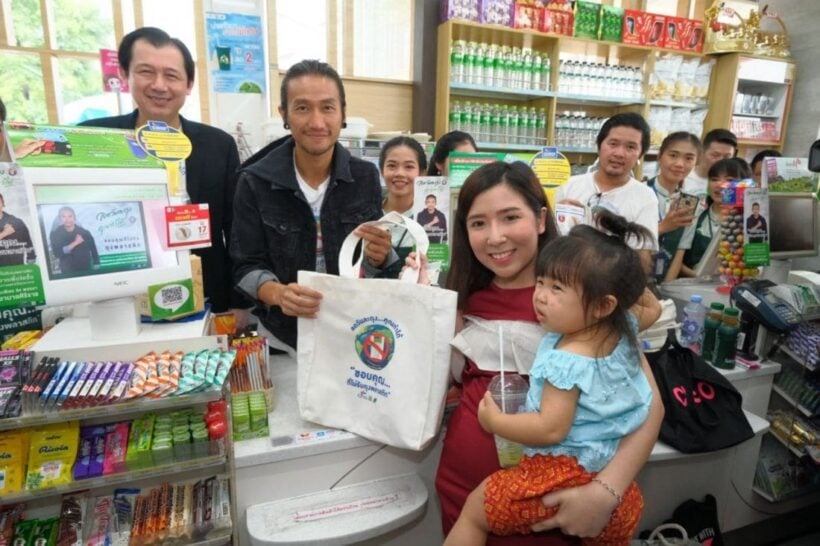 More than 169 million plastic bags have been left unused at Thailand's 7-eleven stores in the past two months – more than 33 million baht value alone but also a huge amount of single-use plastic not making its way into the environment.
CP All Public Company, the sole operator of 7-Eleven convenience stores in Thailand, announced its intention to reduce and, eventually, to eliminate the use of single-use plastic bags at all their stores throughout the country last year.
Read more about that program HERE.
169,054,724 plastic bags have been rejected or unused between December 7 to Febuary 7. The savings, some 33,810,945 baht, will now be donated to Siriraj Hospital.
The campaign has been supported by Artiwara "Toon" Kongmalai, the lead singer of 'Bodyslam' and the marathon runner who ran from Thailand's south to north in a massive fund-raiser last year.
Say 'no' (politely) to plastic bags or take your own re-useable bag when next using a convenience store.


Read more headlines, reports & breaking news in Thailand. Or catch up on your Thailand news.
Pattaya housing project shuffles the garbage around but annoys neighbors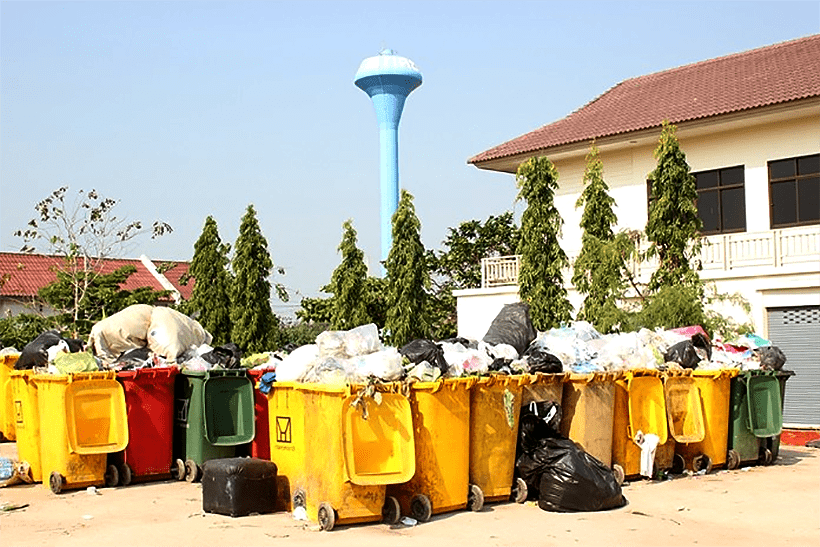 A housing project in East Pattaya is generating so much rubbish it is causing a major annoyance to local residents. The construction co-ordinators have tried to move the garbage area of the site several times. But wherever they move the rubbish, it remains a problem for surrounding communities.
The Pattaya Mail reports that Boontem Yikeng, director of the Nernplabwan Government Housing Project says he is now awaiting approval from the Chonburi Housing Department to construct a garbage-storage shed in front of the project.
He says the storage shed is necessary because, no matter where trash bins have been placed, residents complain about the smell, and flies along with overflowing bins, are giving the project a bad image.
He says that, at first, five bins were placed around the perimeter of the construction zone.
"But lazy people continued to dump garbage behind the main administration building."
Moving the bins behind the building solved the problem of locals using the bins for their own rubbish but moved the smell to another area annoying neighbors.
Boontem told Pattaya Mail that the problem has been going on for years and, barring an amazing turnaround in residents' refusal to separate trash and recycle, will continue until a larger storage area farther from the apartments is approved.