Toto, the sea-going stray, is now at Soi Dog and ready for adoption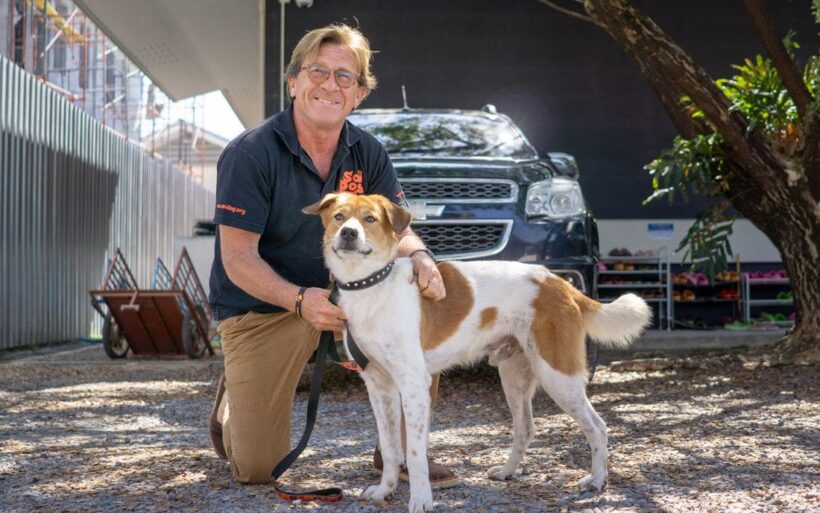 After many a long walk on Phuket's tough roads, through the heat and rain, Toto, the dog who never gave up looking for his owner, eventually found in himself in Rawai, a long way from where his journey began.
Saranyoo Hassanai, who works at Chalong Bay, spoke to Newshawk Phuket about the stray dog that had been hanging around Ao Chalong Pier in December, seemingly intent in finding its owner.
Read more about the persistent woofer HERE.
Following weeks of roaming, he is now in the care of the Soi Dog Foundation and ready to find a new home.
Toto, a 3 year old male dog, was abandoned in November 2018 when his owner returned to France and chose to leave his loyal dog behind with somebody who couldn't take care of him properly or protect him from being abused by neighbours.
The journey of this poor dog started that day. Somehow he escaped and ended up at Chalong Pier, where he was found in December.
According to eye-witnesses, Toto repeatedly jumped on tour boats that were tied up to the pier every day and even jumped into the water, intent on following one of the boats in the hope of finding his owner.
Sadly, he didn't realise he had been abandoned by the one he was looking for the whole time. Later that month, he was reported to have disappeared from Chalong Pier.
Fortunately for Toto, a kind man from Finland noticed him after he was seen following some tourists from Soi Saiyuan 4 to Soi Saiyuan 10 in Rawai. Though he was not injured, Toto's nails were completely worn out because of the distances he had run on the hard surface of the road, desperately searching for his family.
The man took Toto to rest at his house before sending him to Soi Dog's mobile clinic which was in Rawai at the time. Toto needed sterilising and vaccinating. The vets in the clinic gave him a full health check and tick control treatment and declared him fit and healthy.
"Toto had no tattoo on his ear but was wearing a black collar with a pink rubber band to identify him. He is incredibly friendly and craves affection and security. Everything about him says he is yearning for a loving home," said his rescuer.
"Sadly, I cannot adopt him as I am leaving for Europe soon but I will make sure he does not end up back on the streets, even if we fail to find a new home for him by that time. If you ever wanted a loving dog who would walk through fire for you, Toto is that dog."
Soi Dog Foundation have confirmed Toto is ready for adoption.
"This beautiful dog deserves a home. He has been searching and searching and, clearly, the owner he was looking for doesn't deserve him. So many foreigners here take a dog thinking they are helping the dog but it is actually for selfish gain because when they leave the country, they think they can just leave the dog with someone else. There are so many cases like this."
"It's better to leave the dog on the street than to take them home for a short time only to abandon them," said John Higgs, a Board Member of Soi Dog Foundation.
Toto is waiting at Soi Dog Foundation for a second chance to become somebody's best friend. His only wish now is to have a caring family who can give him a place to call his own and a home where he really belongs.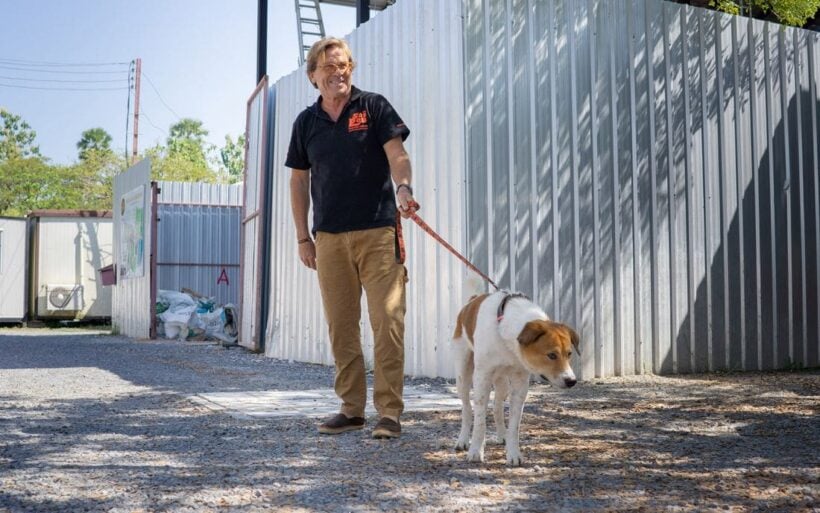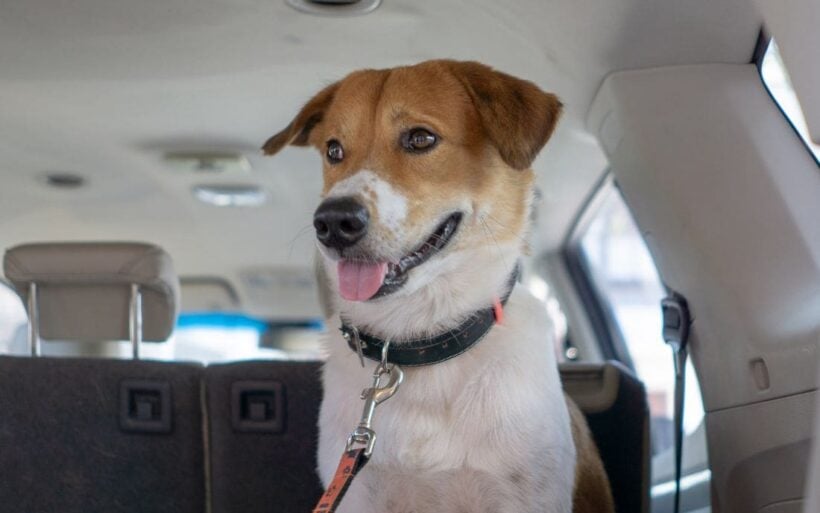 Read more headlines, reports & breaking news in Phuket. Or catch up on your Thailand news.
Two arrested with 100 kilograms of kratom in Phuket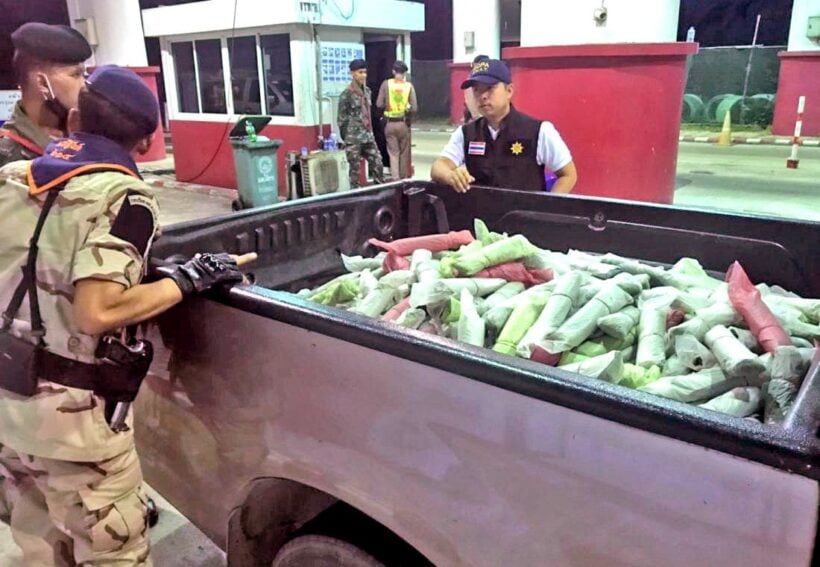 Two men have been arrested carrying 100 kilogram of kratom leaves at the Phuket Checkpoint early this morning.
A team of officers at the Phuket checkpoint arrested the two Thai men: 49 year old Natee Martmanang from Songkhla and 34 year old Tanan Chotchuang from Satun.
They were arrested while coming through the checkpoint at the north end of Phuket in a pickup truck. Officers seized 100 kilograms of kratom leaves.
They have been taken to the Tha Chatchai Police Station and charged with illegal possession of a Category 5 Drugs with intent to sell.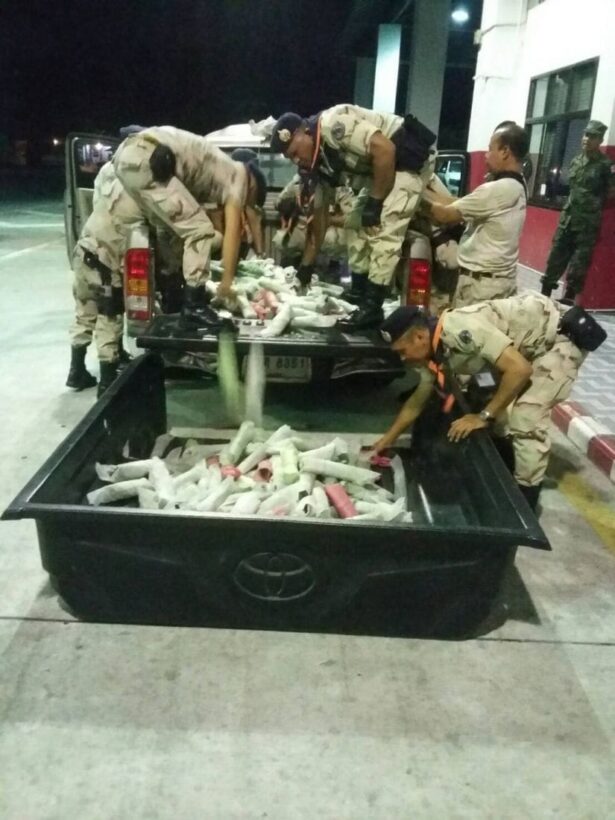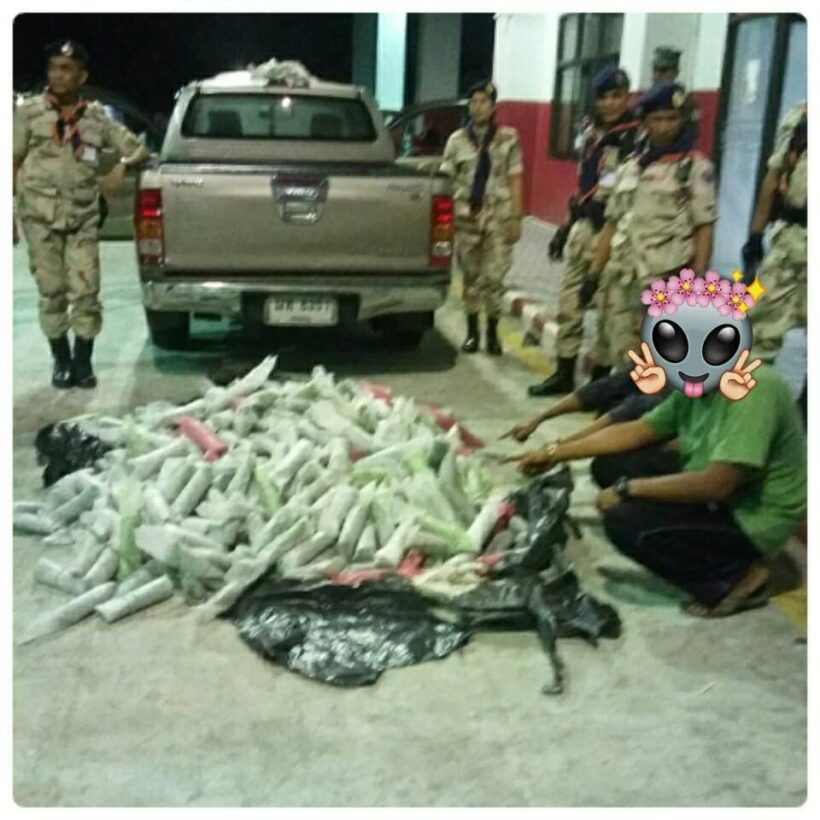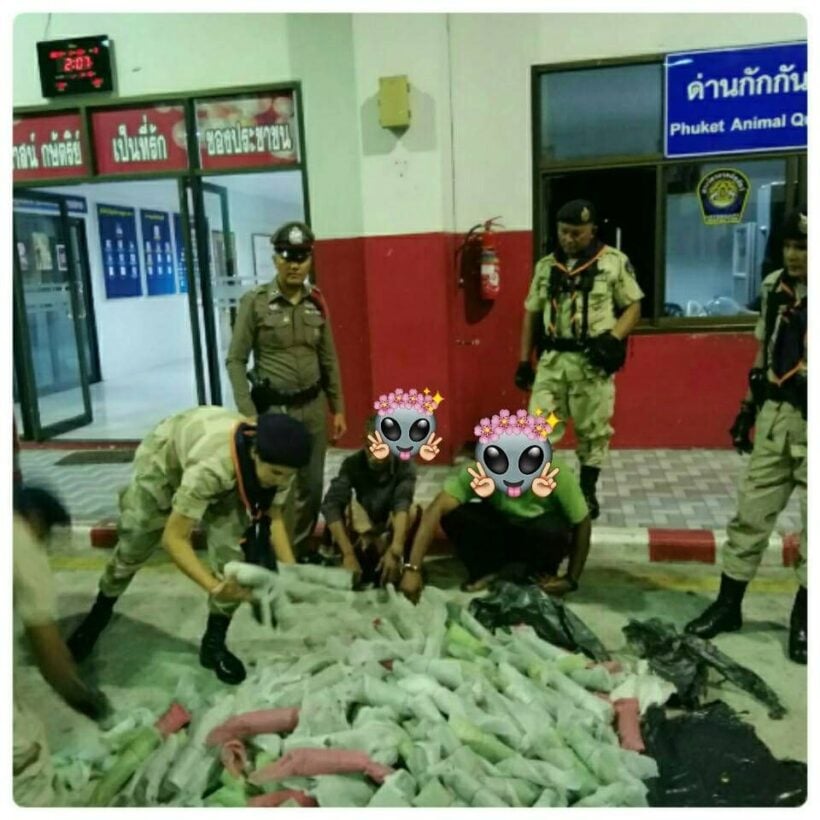 Motorbike driver dies after slamming into the back of a parked bus, Phuket

A motorbike driver has died after colliding with the rear of a parked bus on the side of the road in Thalang this morning.
Thalang Police say the incident happened at 5am on Sanambin Mueangmai Road (4026) which is about 200 metres from the Thalang Technical College.
Police and emergency responders arrived to find the parked bus. Embedded into the rear panels of the bus they found a motorbike and the body of a Thai man identified as 21 year old Rittchai Taokong. His body was taken to the Thalang Hospital
Thalang Police report that the bus driver, 59 year old Adul Pidjanan, had parked the bus on the side of the road. The motorbike, travelling at high speed, collided with the rear end of the bus.
Police are continuing their investigation and examining available CCTV.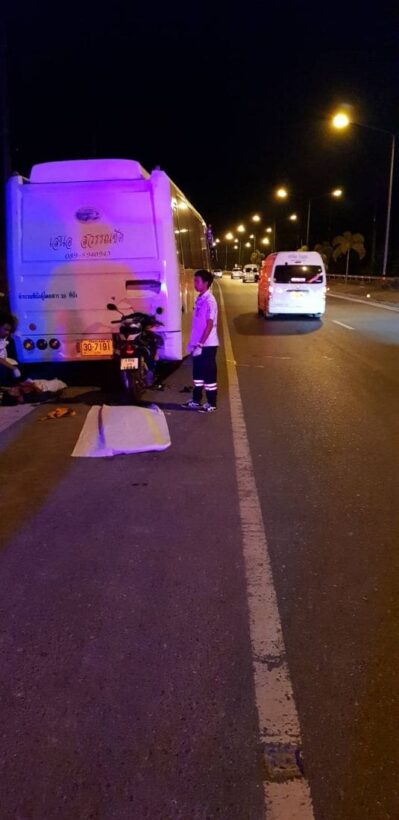 Baby Risso's Dolphin rescued at Railay Beach in Krabi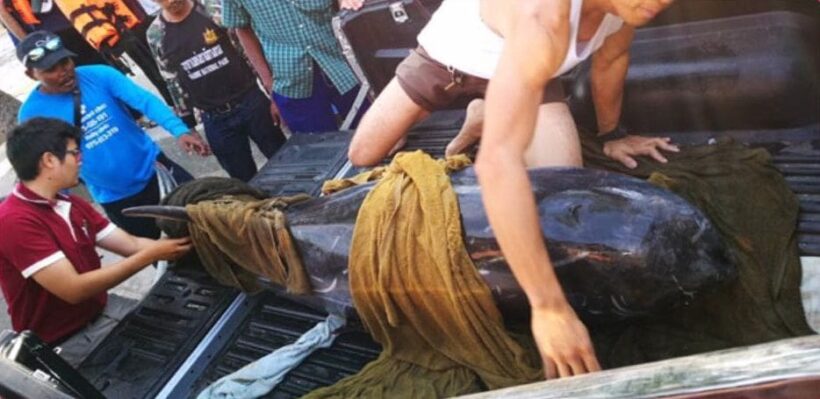 PHOTO: DMCR
A baby Risso's Dolphin has been rescued after being found on Railay Beach in Krabi on Sunday.
Officials at the Department of Marine and Coastal Resources (DMCR) were notified that the baby dolphin was found of the east end of Railay Beach.
The DMCR says that the species is a baby Risso's dolphin. This one is 250 centimetres long and weighs about 100 kilograms. The dolphin was weak and unable to swim by itself.
Wounds have been found around its head which marine staff believe was caused from being battered as it washed up onto the beach by waves.
The dolphin was taken to the Phuket Marine Biology Centre (PMBC) where it's receiving love, attention and further treatment.
Risso's dolphin is the only species of dolphin in the genus Grampus. It is commonly known as the Monk dolphin among Taiwanese fishermen. Some of the closest related species to these dolphins include: pilot whales, pygmy killer whales, melon-headed whales, and false killer whales.