Phuket 'Seasteaders' told to pack up and go home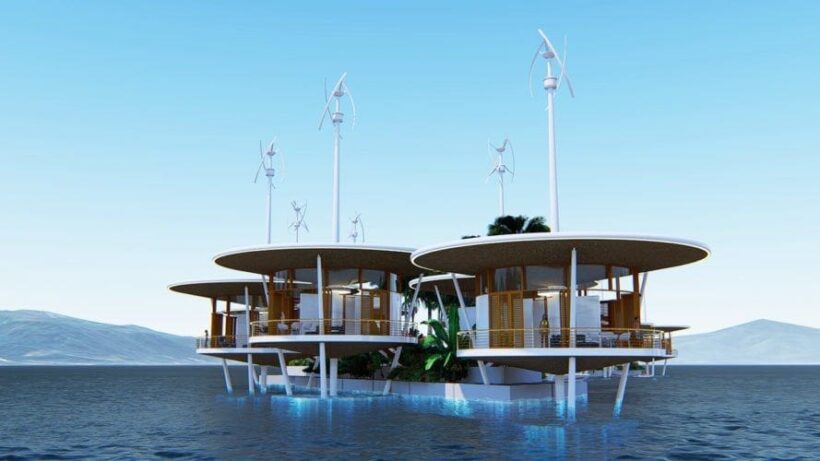 PHOTO: An artist's impression from the seasteading website
The 'seasteading' couple, that have set up a 'floating' home some 15 nautical miles off Phuket's coast, are now the subject of an official complaint by the Thai Third Naval Area Command (that oversee Phuket's security).
Chad Andrew Elwartowski and his Thai wife, Supranee Thepdet are said to be in violation of the the Thai Criminal Code.
The couple is believed to be in the early days of setting up an 'independent state' in international waters. A source, speaking to the Bangkok Post, believes the couple are preparing paperwork to codify their new 'seasteading' status in international waters.
But the Phuket Marine Office is being asked to contact the couple and ask them to remove the structure.
"If left untouched it will hinder shipping navigation since the route is used for transporting oil to Phuket."
A source for the Phuket Marine Office says the couple's claims that they are in international waters, and outside of Thai maritime territory, are untrue.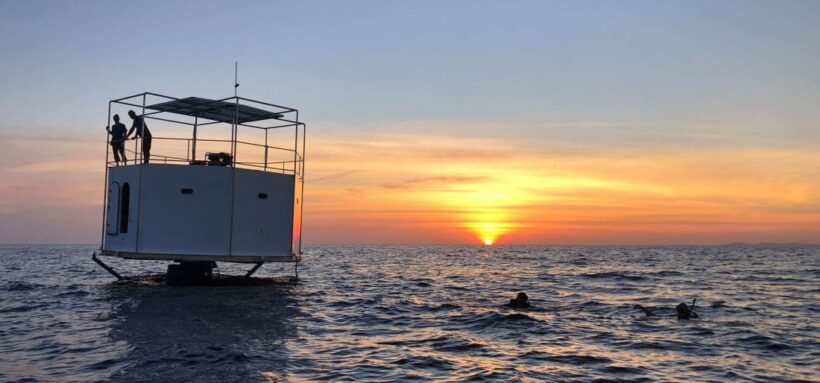 In the meantime, Vice-Admiral Sittiporn Maskasem, commander of the Royal Thai Navy Third Area Command, is sending officers to where the structure is set up, 15 nautical miles southeast of Racha Yai island off Phuket. Radio communication with the offshore platform has so far been unsuccessful.
It is believe that the American Mr Elwartowski made his fortune on early Bitcoin trading. The pair reportedly aimed to set up a permanent shelter out of any state territories by exploiting a loophole in the UN Convention on the Law of the Sea.
A movement by some to set up autonomous, independent 'nations' has become popular in the cryptocurrency community, particularly the ones who became rich from the early trading of the controversial 'closed system' currency systems.
From the seasteading website…
We believe the first key step is for seasteading to become not just possible, but sustainable – technologically, legally, and financially.
In other words, the cost of living on the ocean must be low enough, and the business opportunities promising enough, such that there is an economic incentive for people to live on seasteads. Currently, the high cost of open ocean engineering serves as a large barrier to entry, and hinders entrepreneurship in international waters. This has led us to look for cost-reducing solutions within the territorial waters of a host nation, while still remaining dedicated to the goal of obtaining political autonomy for governmental experiments.
Therefore, our plan entails negotiating with a host nation for maximum autonomy for a seastead in exchange for the economic and social benefits it could provide. This will allow for a proof-of-concept, and will hopefully spawn many more experiments with floating cities around the world, including those further offshore, and under different legal arrangements.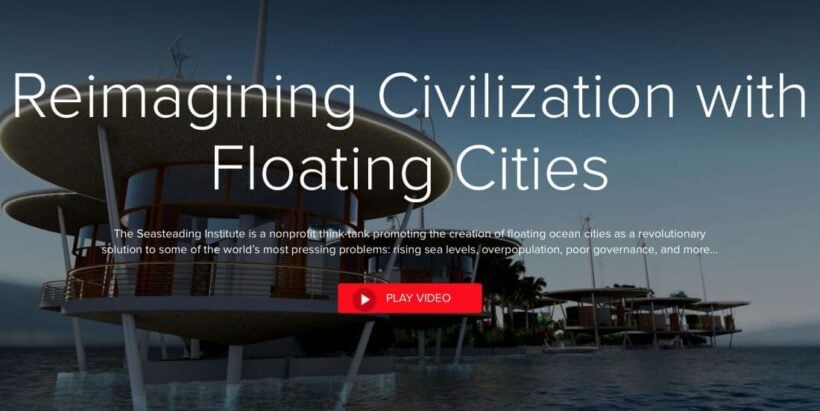 Keep in contact with The Thaiger by following our
Facebook page
.
Clean Up to the Countdown – Crackdown on illegal software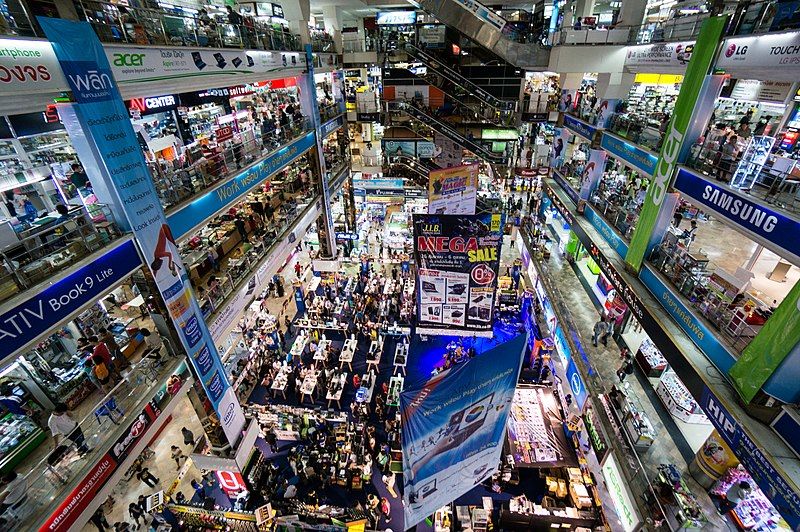 PHOTO: Pantip Plaza, Bangkok
The Clean Up to the Countdown campaign aims to encourage top executives to legalise their corporate software before midnight on December 31, 2019."
BSA The Software Alliance is partnering with Thai police and chief executives on a campaign to crackdown illegal software in the workplace by the end of 2019. Many companies still use illegal, pirated or copied computer software.
This campaign will target 10,000 companies across Thailand that are thought to be using illegal software. This includes corporations in a variety of business sectors, such as manufacturing, construction, banking and finance, engineering, architecture, media, design, IT and healthcare. Many of these companies are known users of software, but lack license agreements from software providers.
The Nation reports that the BSA is working with police to ramp up enforcement against corporations using illegal software and has already helped identify nearly 10,000 companies in 10 provinces suspected of using illegal software.
The Economic Crime Suppression Division wants to see business leaders take a proactive approach to cleaning up their corporate software assets so that they can enter 2020 fully legal and compliant. From now until the end of the year, it will continue to raid companies suspected of not complying with Thai laws protecting software copyright.
While ECD enforces the Thai laws, BSA is contacting thousands of corporate leaders in Thailand to offer guidance and advice in addressing illegal software use in the workplace.
BSA Senior Director Tarun Sawney believes that some CEOs may be aware their company is using illegal software and are wary of investing in genuine software.
"But there are other CEOs whose companies have hundreds or thousands of PCs, who simply may not be aware of the type of software running on their corporation's PCs, and whether it is legal or not."
"BSA wants to help CEOs do the right thing but this requires that CEOs take a hands-on approach to addressing the risk of using illegal software in business operations. Our advice is that CEOs treat the risk of illegal software with the utmost importance. This means being hands-on and proactive. CEOs can and should control this risk factor."
The solution, according to the software industry, includes a better effort by CEOs at self-policing their own use of software by corporations in Thailand. The Clean Up to the Countdown campaign is a part of Legalize and Protect initiative launched earlier this year. So far, the initiative has helped thousands companies in Thailand legalize their software assets and protect data from malware and hackers.
SOURCE: The Nation
Keep in contact with The Thaiger by following our
Facebook page
.
Thai Airways must modify rehabilitation plan to survive: Airline President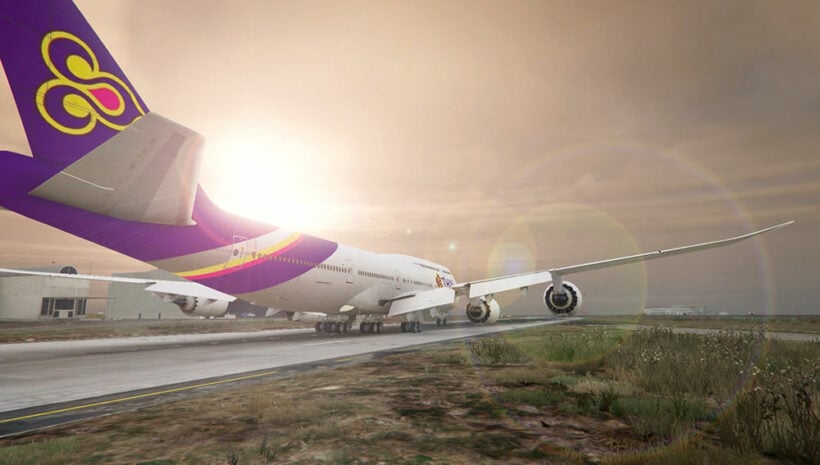 PHOTO: gta5-mods.com
"Thai Airways will have to modify its rehabilitation plans to survive in the face of tight competition." This frank admission by the airline's president Sumet Damrongchaith.
The national carrier is now carrying a total debt of over 2.45 billion baht and losses of more than 20 billion, despite being able to reduce its debts by 48 billion baht over the past five years.
Sumet says the first step will be to restructure the airline's management and finances as well as reconsider its plan to spend 1.5 billion baht on 38 new aircraft. He admits the biggest problem is that Thai Airways has low capital but a high debt-to-equity ratio of eight times.
In order to maintain its competitiveness, the carrier will have to reduce its debts versus assets and boost its working capital with support from the ministries of Transport and Finance. Hence, it plans to borrow approximately 3.2 billion baht in fiscal 2020 in line with the budget limit set by the Office of Public Debt Management.
This loan will be taken to support the airline's investments as well as for its working capital, to update equipment and maintain existing aircraft, but will not be used to repay old debts.
The Nation also reports that the airline is also concerned about maintaining its liquidity because at the end of June this year, its revolving credit line stood at 13.4% of the total revenue forecast for 2019.
Sumet admits that, though the original rehabilitation plan has a set framework, the situation has now changed due to the appreciation of the baht, so in order to achieve goals, the work method has to be redesigned, such as finding a way to procure more passengers.
"We are now in the process of analysing new markets."
Meanwhile, Thai Aiways' board chairman Aek-Niti Nitithan-Praphas says the board is reconsidering plans to procure a new fleet taking into consideration the state of the global and domestic economies as well as the US-China trade war.
"The growth of the tourism industry and the airlines' financial status needs to be reviewed in line with strong competition and routes that are no longer popular. It's better to carefully revise the plan instead of exposing the airline to greater risk. The target should be reduce expenses by 20%."
Meanwhile, Thai Airways aims to boost the sale of tickets, find ways of increasing online shopping of duty-free goods and reducing unnecessary expenses by 10%without affecting the quality of service in the last three months of 2019.
The airline is also negotiating the option of cutting down overtime expenses and is looking into curbing losses incurred by it's semi-budget offshoot Thai Smile by increasing its flying hours to 10.5 hours daily. These steps are expected to help the airline reach breakeven point in the short term.
The airline is also considering long-term goals such roping in more passengers by offering greater benefits to Royal Orchid Plus members, focusing on digital marketing, retiring non-performing assets as well as increasing revenue from related businesses such as kitchens and aircraft repair centres.
SOURCE: The Nation
Keep in contact with The Thaiger by following our
Facebook page
.
Thai app will ease expat immigration woes and make 90 day reporting simple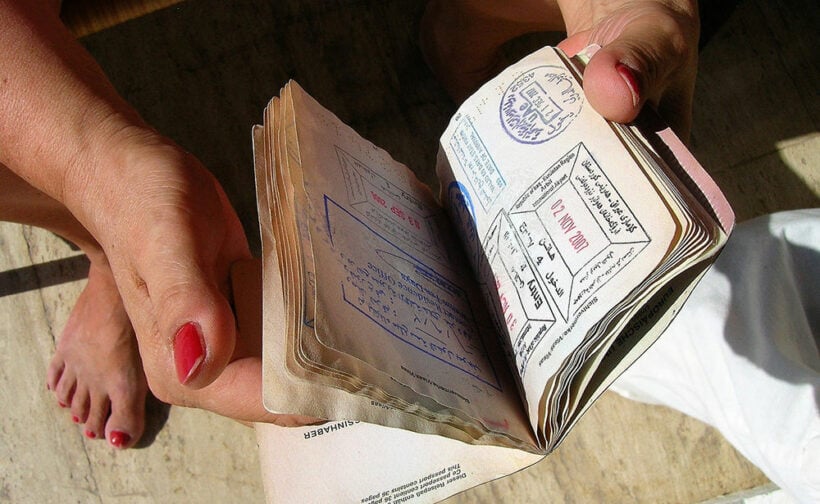 The "OSS Foreigner" app is coming, and you will be able to use it for 90 day reporting, according to the Secretary-General at the office of the PM.
Dr Kobsak Pootrakool says the planned app can be used for all immigration reporting, including 90 day reports, adding that typing in the required data and uploading a selfie will accomplish the same result as filling out paperwork at the local immigration office but without having to make the trip there.
Dr Kobsak has been given responsibility for sorting out the TM30 debate and says the immigration app, called OSS Foreigner, is nearly complete and should make all those who live and work in Thailand feel more welcome and make compliance easier and more convenient.
The TM30 form, and its companion, the TM28, have been a source of expat displeasure over the past five months since the immigration department decided to enforce a little-used 1979 law that required foreigners to report their whereabouts if they had stayed overnight at an address different from their registered address.
This latest move comes as part of a wider program to make Thai public services more efficient, with Dr Kobsak making the announcement while outlining plans for all Thai government departments to embrace digital technology by as early as 2022. Meanwhile, the Deputy PM Somkid Jatusripitak is championing a programme to improve Thai public services for both Thai citizens and foreigners.
"The government's new approach to IT and digital technology is designed to deliver a smarter, easier service as part of the Thailand 4.0 economic model."
SOURCE: The Pattaya News
Keep in contact with The Thaiger by following our
Facebook page
.