Top 10 Feng Shui master tips to re-organise your home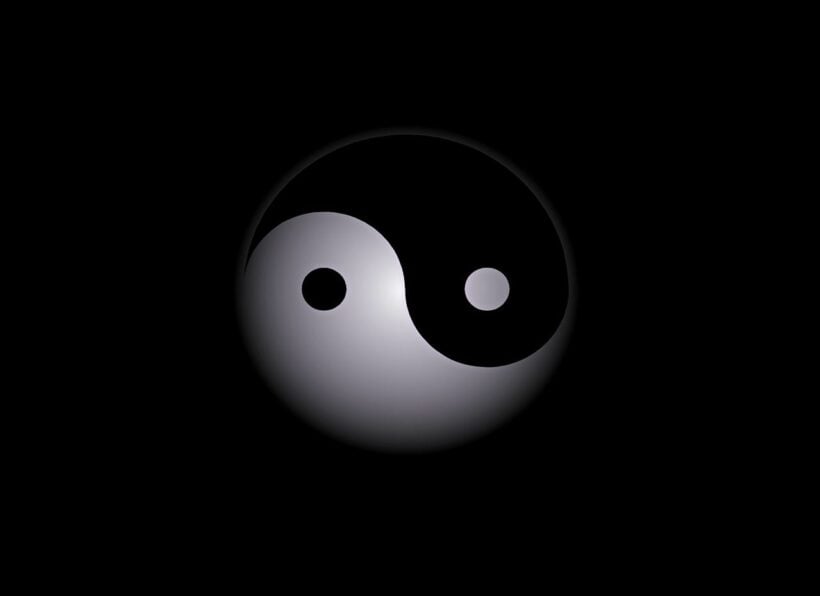 The ancient wisdom of Feng Shui looks at how the life energy or "qi" in the environment, like our homes, affect our life, health, relationships, and prosperity. In this article, we want to share tips that some famous Feng Shui masters, who are sought after by celebrities, tycoons, politicians, and big brands, recommend to help you re-organise your house.
Even if you consider Feng Shui to be a bit 'wishy washy' and pseudoscience, adapting some of the ideas will certainly make your house a nicer place to live anyway.
Keep the entrance well-lit
According to Lillian Too, a Malaysian best-selling author and Feng Shui practitioner who advised millionaires in China, Hong Kong, and Taiwan, the main entrance is a focal point that helps good energy flow into the house. Homeowners should keep the entrance well-lit during the day and at night to attract good energy, she advised.
Open both doors
For those with double doors, it is good news because you have a higher chance to draw good luck into your house. Keep the door clean and shiny and open both sides when entering the house; otherwise, your assignments and projects may remain "half" finished according to traditional thought.
Declutter and hide the cleaning tools
Tidy homes also contribute to tidy minds, by helping good energy flow. Piles of dirty clothes, old magazines, messy desks, and unorganized drawers make the energy stagnate and block the flow of luck. Lillian Too also recommends homeowners to keep all the cleaning equipment like brooms and mops out of sight. "Don't let them sweep your good fortune away," she wrote on her Facebook page.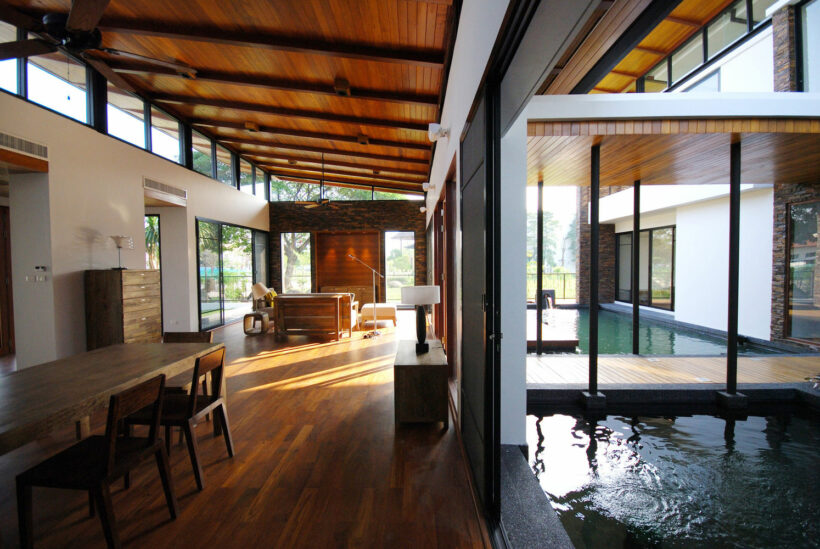 Close bathroom doors
Bathrooms always create bad energy wherever they are located in the house. Too said it is best to keep them small and hidden away, as well as keep the doors shut all the time. She also advised against hanging pictures or bringing flowers to the bathroom.
Create balance in your garden
Feng Shui is the art of balancing Yin (light) and Yang (dark) energy. If your garden has flowers, trees and shrubs, which exudes Yin energy, it's good to add shady corners to attract Yang and create harmony. Too also recommends several auspicious plants such as peonies, the symbol of love, bright yellow Chrysanthemums, the symbol of joy, and narcissi for extra luck.
Bring in some plants
Nature means life, Pun-Yin, a New York City-based Feng Shui master, said in an interview. A live plant can radiate life energy. The Feng Shui master, who has some high-profile clients like Calvin Klein and Donald Trump, recommends incorporating some plants with round leaves such as a Jade plant, a symbol of prosperity, and to stay away from plants with sharp leaves like cacti and palms.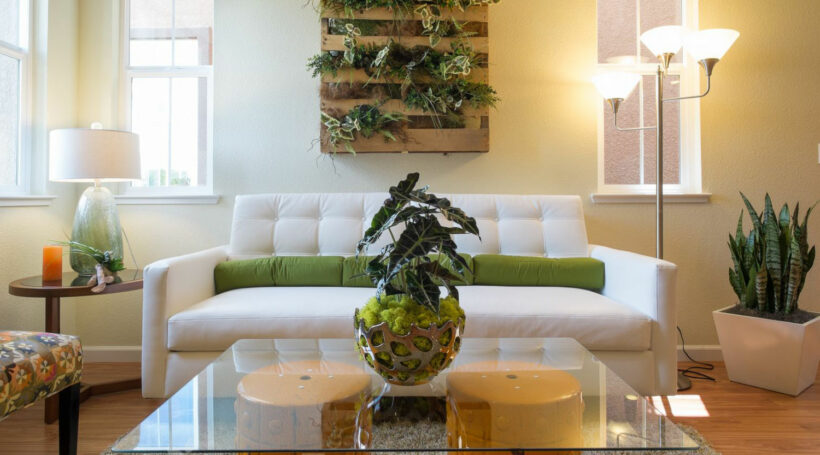 Add matching furniture to rekindle love
Bedrooms allow you to rest, recharge, and spend special time with your loved ones. Pun-Yin recommends adding some pink and purple colors to your bedroom to improve your relationship. Adding some pieces of furniture that have identical designs also brings harmony to the space.
Change the bed position
We spend a third of our life in bed. Place the bed in the "commanding position," where you see the door, but you shouldn't place it directly in line with the door. It isn't considered a good sight to see someone's feet first when entering the room. And the "chi" energy, as well as sudden temperature change, coming through the door to your body may affect your health, said Grienggrai Boontaganon, one of the top Feng Shui practitioners in Thailand. If you can't move your bed, place furniture like a small chair, dresser, or sofa that are taller than your feet to block the energy from the door, he said.
Add objects that remind you of romantic times
For those with a healthy relationship, a Feng Shui celebrity advised you to dust the old honeymoon souvenirs and place them in the house. These objects store good memories and will be the medium of love, said Wisit Techakasem, one of Thailand's most famed Feng Shui masters. Additionally, he recommends hanging bells and wind chimes, which is believed to enhance relationships, outside the house for peace and good fortune.
Create balance and enjoy expressing yourself
Lucky charms may help some people, but that isn't the priority. Wisit recommends homeowners to prioritise the following elements, above all others, to create balanced energy: furniture that works properly, tidy and organised rooms, adequate air ventilation, houses that store memories, and freedom to express your artistic styles.
These are 10 easy tips to upgrade your house according to the old wisdom. But if you're looking to relocate to a new city, you may want to add an auspicious location to the checklist. Properties that faces the sea and have large hills behind, such as most for sale in Pattaya, Hua Hin, Samui, and Phuket, are believed to help owners accumulate wealth, not to mention the joy of living a relaxing beach lifestyle.
SOURCES: Brick Underground | sango8 | fengshuitown | LillianToosMandala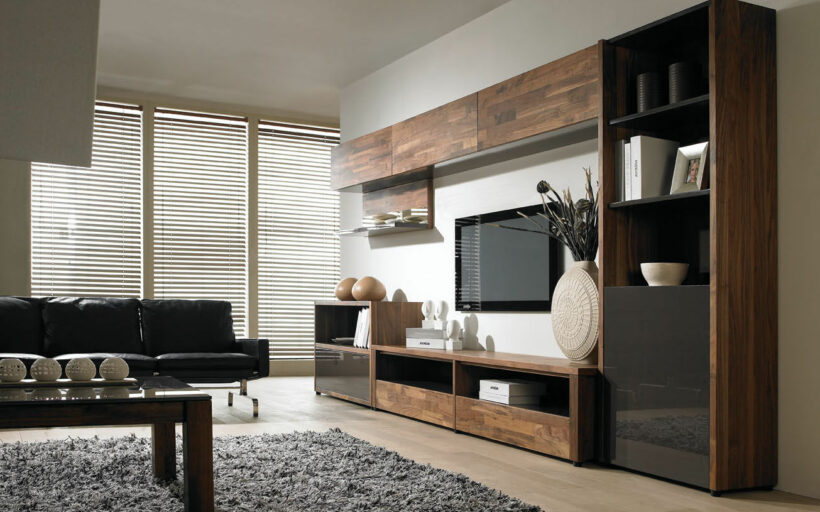 Keep in contact with The Thaiger by following our
Facebook page
.


Find more SE Asian News courtesy of The Thaiger.

Broke? Find employment in Southeast Asia with JobCute Thailand and SmartJob Indonesia. Rich? Invest in real estate across Asia with FazWaz Property Group or get out on a yacht anywhere with Boatcrowd. Even book medical procedures worldwide with MyMediTravel, all powered by DB Ventures.

Find more property for sale and rent across Thailand at Thaiger Property, powered by FazWaz. You can even list your property for free.

MSG makes a comeback with a new campaign against the 'Chinese restaurant syndrome'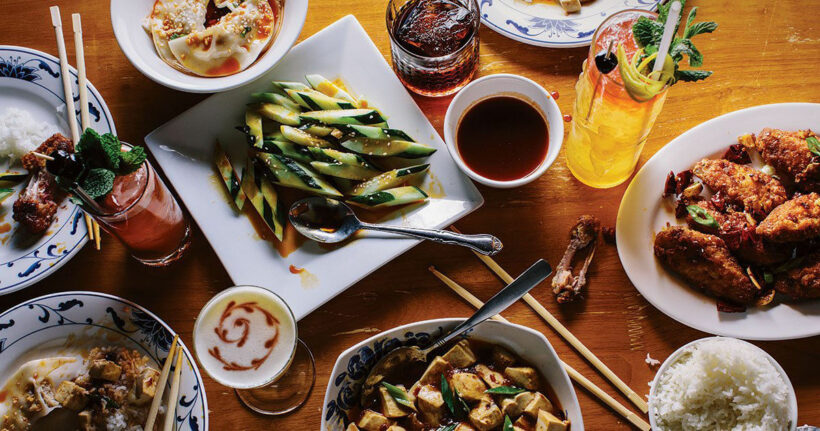 MSG, or monosodium glutamate, a common seasoning in many foods from Doritos, to salad-dressing and Thai food, is making a come back. Not that it really went away. But there was 50 years or so when it suffered, unreasonably, a poor reputation.
For years it was branded an unhealthy processed ingredient despite a lack of supporting scientific evidence. It became the whipping boy of Chinese restaurants with people alleging they would suffer from symptoms like dizziness and palpitations after eating Chinese food seasoned with MSG. It even earned the nickname "Chinese restaurant syndrome".
The Merriam-Webster even added "Chinese restaurant syndrome" to its dictionaries from 1993 after it became somewhat of an urban legend such that it became excepted that a lot of Chinese food contained MSG and that it was, somehow, bad for you. Despite hundreds of studies there has never been any repeatable experiments where it could be proven that monosodium glutamate was bad for consumer's health or could repeat the alleged side-effects in control groups.
It all started when a biochemist wrote a letter to the New England Journal of Science in 1968 saying that Chinese restaurant food left him "lightheaded and with odd aches and pains". The next issue of the journal published more purported side-effects.
That grew into a meme that Chinese food was dangerous for you and spread quickly, and even gained some early legitimacy by some medical professionals at the time. A 1969 scientific paper claimed that MSG was "the cause of the Chinese restaurant syndrome," and said it caused "burning sensations, facial pressure, and chest pain."
Subsequent scientific studies over the next half century have never been able to validate the 1969 paper's claims or find any link between the white salt-like substance and any side effects. Studies suggest that any correlation on side effects from eating MSG were probably psychosomatic.
MSG was first introduced in 1908 by a Japanese chemist Kikunae Ikeda, who was able to isolate unique flavour of a popular broth made from a seaweed called kombu. Ikeda described the flavour as neither salty, sweet, sour or bitter. It was unique. The taste came from the glutamate in the seaweed and earned the new, "fifth taste" which would be called "umami", neither salty, sweet, sour or bitter.
But MSG has been used as an active ingredient in many Asian foods, not the least Thai food where the white crystals are sprinkled liberally on favourite Thai dishes from the street stalls to the hi-so restaurants.
Now there's a campaign, "Redefine CRS" headed by Japanese food and seasoning company Ajinomoto to reflect the current knowledge about MSG and the impact of misinformation on the public's perception of Asian cuisine.
The whole Chinese Restaurant Syndrome was a western construct and never became a 'thing' in Asia. So Ajinomoto are calling out the half century of misinformation as "racist". If MSG was actually dangerous or could conjour up it's reputed side effects a long list of Asian countries and their populations would be walking around complaining about it.
"To this day, the myth around MSG is ingrained in America's consciousness, with Asian food and culture still receiving unfair blame. Chinese Restaurant Syndrome isn't just scientifically false, it's xenophobic."
In a video several Asian American figures, restaurateurs, and medical professionals spoke out against the misconceptions surrounding MSG and Chinese food. Famed restaurateur Eddie Huang, whose memoir was adapted into the hit sitcom "Fresh Off the Boat points out that MSG is not only delicious but found in hundreds of commonly used foods we use every day.
"Calling it Chinese restaurant syndrome is really ignorant."
The campaign proposes a redefinition of "Chinese restaurant syndrome"… "an outdated term that falsely blamed Chinese food containing MSG, or monosodium glutamate, for a group of symptoms."
Chances are, you've eaten it. You light be eating it right now as you snack and scroll through your phone. MSG is a common amino acid naturally found in foods like tomatoes and cheese, which people then figured out how to extract and ferment. This fermented glutamate salt is now used to flavour lots of different foods like stews or chicken stock and seasoning.
A joint study by the World Health Organisation and the UN Food and Agriculture Organisation "failed to confirm a link between MSG and the 'Chinese Restaurant Syndrome'. The syndrome itself was based on "anecdotal" evidence rather than any scientific fact."
As the new campaign points out, the public scare over MSG unfairly placed the blame on Chinese food. That myth persists in many western countries where Chinese food as is sometimes considered processed, unclean, or unhealthy.
So, head down to your local Chinese restaurant and thoroughly enjoy your meal because it tastes great, along with all the other Asian cuisines you love. If you feel 'icky, bloated and tingly' after your meal it's not the MSG, you probably just ate or drank too much.
As a side note, The Thaiger was involved in an experiment six years ago in Phuket when we had two control groups of three people. The six people were sat down and told we wanted to measure the effects of MSG in their food. All were given a standard Pad Thai Goong. One group was told the meal had been prepared with MSG, the other without MSG. In the interviews after, the group who ate the food prepared with MSG noted they had 'tingling around their lips', 'feeling of flush cheeks' and 'racing heartbeat'.
The other group, who were told their meals were prepared without MSG, had no complaints.
Then everyone was told that, in fact, the meals had been switched, so that the group who thought they had consumed MSG had eaten a Pad Thai Going without any MSG.
Hardly a scientifically-validated study but an indication how we can be easily convinced to believe anything.
Keep in contact with The Thaiger by following our
Facebook page
.
Call centre raid in Bangkok – French citizens arrested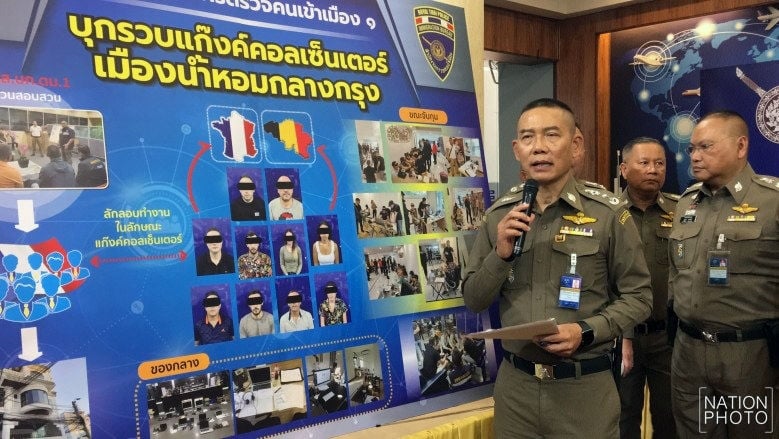 Ten French citizens have been arrested on charges of working illegally at an international call centre in Bangkok. Immigration officials were acting on a tip off and had already obtained a court-authorised search warrant to enter the building on Soi Thong Lor 25 in Wattana, central Bangkok. The building was a four-storey house modified for office work.
Speaking to the media yesterday Immigration Police chief Lt-General Sompong Chingduang says the officers seized laptop computers and signal transmission devices for communicating with overseas clients.
They arrested ten French nationals – seven men and three women. 9 of them had entered the country on tourist visas and had not upgraded their visas to business visas. They were charged with working without a legal work permit. The 10th had a work visa but was for an occupation unrelated to running an online business. He was charged with working outside an "authorised field" in his work permit.
The suspects told police they'd been working in Thailand for about a month, dealing with French clients and some in Belgium.
"They told their clients they were agents for a Singaporean company that facilitated money transfers and taxation services. They usually worked afternoons and early evenings to align with office hours in Europe," according to police.
SOURCE: Bangkok Post
Keep in contact with The Thaiger by following our
Facebook page
.
Two new SV 14 boats donated to Disabled Sailing Thailand in Phuket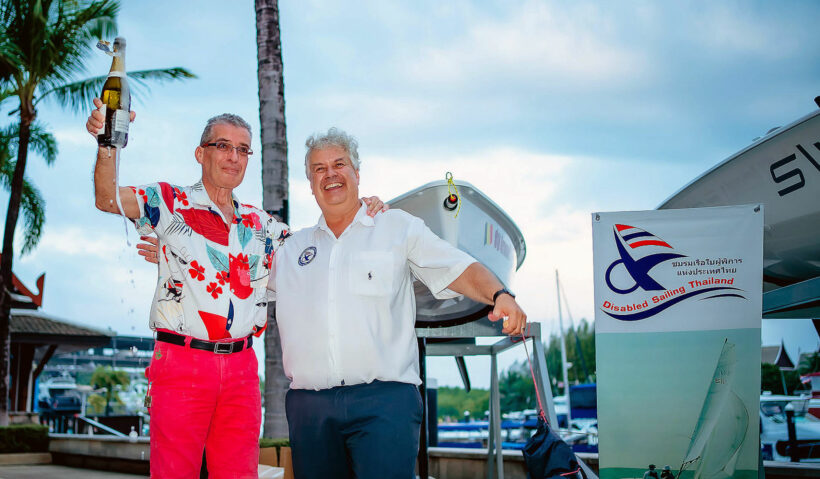 Two new sailing boats have been added to the Phuket fleet of Disabled Sailing Thailand. Two boats have been launched, the S\V Arnaud 1 and S\V Arnaud 2, named after long-time Phuket expat and philanthropist, Arnaud C. Verstraete.
The two 14 foot S\V14 sailing dinghies are designed to be sailed by people with disabilities and will support Disabled Sailing Thailand's goal to make sailing a sport easily accessible for everyone.
Arnaud kindly donated them to Disabled Sailing Thailand and was present to celebrate their launching in Phuket recently.
"I've been following Disabled Sailing Thailand with interest for some time. What they are doing, providing opportunities to people with disabilities that never before existed, is a great thing and something I am proud to support. It's not only about sailing though, it's about building people's self-confidence and giving people with disabilities the feeling of freedom and enjoyment."
Disabled Sailing Thailand was established in 2015 with the aim to provide people with disabilities the opportunity to experience sailing in a safe environment, empowering them and giving them the freedom and mobility on-the-water that is often lacking in their lives onshore.
The availability of these boats in Phuket is part of an ongoing effort to make the island a more accessible destination for people with disabilities. They will appeal to international travellers with disabilities who are looking for safe and accessible activities to enjoy while traveling, as well as to professional Para Sailors from around the world who can now come and train in Phuket.
Disabled Sailing Thailand's Founder, Peter Jacops says the kind donation of the two brand-new S\V14s by Arnaud will make a big difference to sailing in Phuket.
"Currently, there are very few boats in Thailand that are suitable for para sailors and the S\V14 is a perfect sailing dinghy for novice or professional. These two new boats means our fleet in Phuket now totals four and we will be able to offer more fun sailing opportunities for people with disabilities on the island."
For more information about Disabled Sailing Thailand and the S\V14, visit disabledsailingthailand.org and sv14.org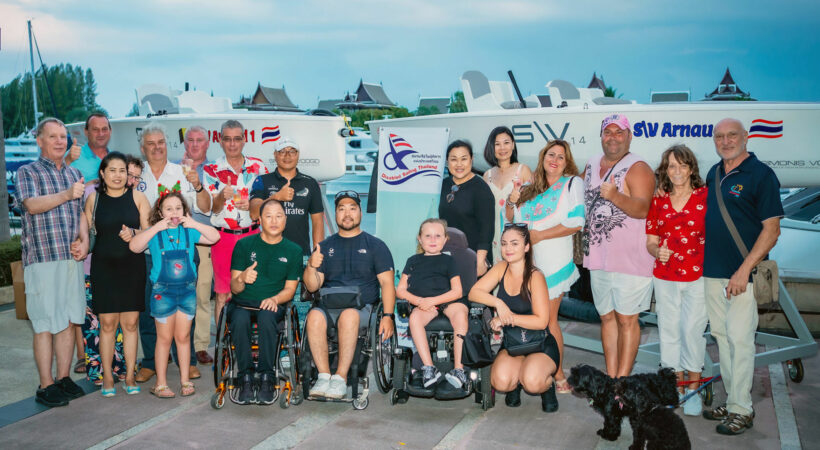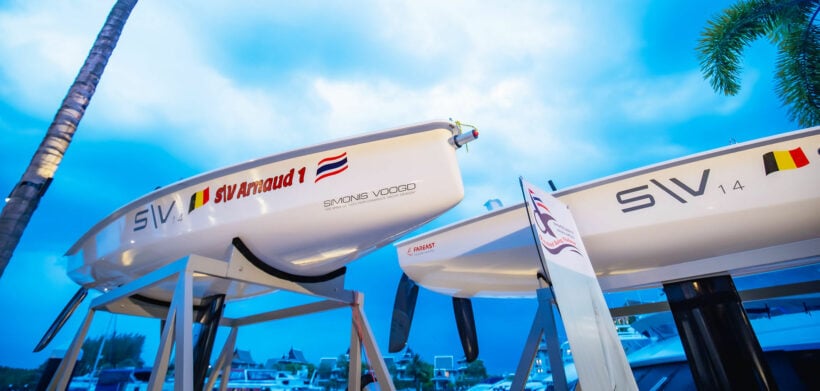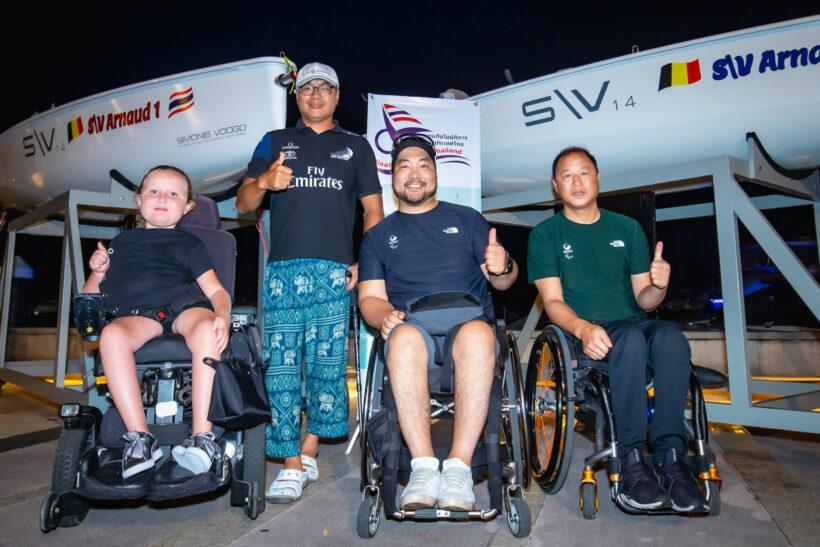 Keep in contact with The Thaiger by following our
Facebook page
.