Potential for retirement properties in Thailand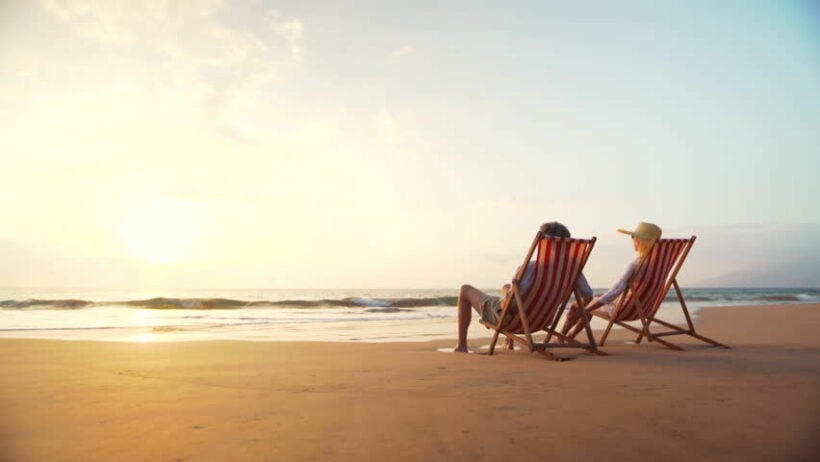 by Bill Barnett of c9hotelworks.com
While a number of property offerings in Phuket, Hua Hin, Pattaya, Chiang Mai and more recently in Bangkok have promoted themselves as retirement-centric offerings, the jury is still out on the broad success of the sector.
Despite retirement communities and assisted living being mainstays in Western countries like the US, UK and Australia, these are for the most highly domestic offerings.
Some of the key market challenges are the absence of a secondary sales market, disconnect with national healthcare schemes, difficulties in financing offerings and the sheer distance from relatives or family units. Additionally, intrinsic differences in nationalities of prospective end-users has created a somewhat confusing potential geographic source of business.
Thailand does have a widely promoted retirement visa program but it has not been linked to the real estate market. Malaysia's 'My Second Home' initiative has been a leader in Asia and has effectively tapped these two issues.
Two developments that are being watched in the property world in the Kingdom, the first is Nye Estate's Otium Living which is working closely with the UK retirement specialist group Audley Villages, with its initial offering coming to Phuket's MontAzure in Kamala and plans to expand in Bangkok.
Second is MQDC's The Forestias in Bangkok which is aimed at multi-generational living. A number of iconic groups are involved in this undertaking including the Foster + Partners, Six Senses and Harvard T H Chan School of Public Health on wellness. What's unique about this project is the inclusion of older generational housing into a larger green, eco and family- oriented community.
At C9 Hotelworks we have advised on a number of retirement projects in Thailand, Philippines, Mainland China and Japan. One of the key issues for the sector has been developers who are looking to simply brand real estate and not do the hard yards on programming a working community.
One clear idea that is emerging, that we feel has strong broader potential is a shift from a property offering into shorter-term lease options, membership or rentals. This becomes a recurring cash flow play versus the typical blow and go real estate structure.
A strong indicator of the upside potential is Australia's property group Lendlease's estimated USD1.4 billion investment into Mainland China's senior living marketplace. On offer are transferable long-term memberships with a value of approximately USD250,000. Wellness and hospitality offerings are key components of the end-product.
The reality of lower, more rationale pricing points with an understanding that senior living is transitory in nature and the long-term prospects will be a transfer into assisted-living or family care.
We continue to see real estate developers go blindly into creating offerings which do not recognise the need to build a secondary resale mechanism as well and trying to price offerings on legacy real estate models. For the most part these are going to be highly stressed financial models and not sustainable.
Senior and/or retirement living is a reality for a "greying Asia", but for now, the lack of fundamental models and reality has yet to take hold. It will be interesting to see how Lendlease's China outing goes, but they certainly look to be set on the right path ahead.
As for the prospects of the Kingdom, one astonishing data point on Thailand's potential for senior living is that by 2030, according to the United Nations a quarter of the population will be over 60 years of age. Falling birth rates and an aging population have created a first world situation in the making. There is a growing long-term market, if someone can just create the right product.
If you're looking for new or pre-loved homes and condos in Thailand click HERE.
Keep in contact with The Thaiger by following our
Facebook page
.
Royal Barge Procession on Bangkok's Chao Phraya postponed to December 12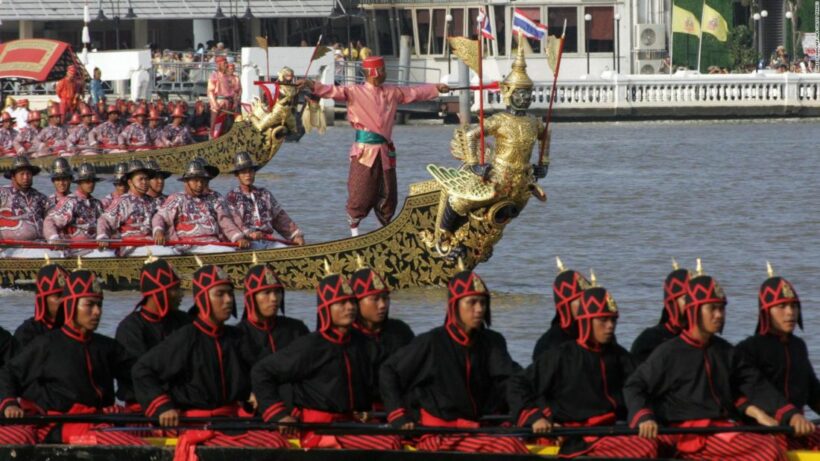 PHOTOS: AFP
His Majesty the King has ordered the Royal Barge Procession to be postponed to December 12, originally scheduled for October 24, as recommended by the organising committee chaired by PM Prayut Chan-o-cha. Deputy PM Wissanu Krea-ngarm told Parliament yesterday about the official postponement.
After ten rehearsals and one dress rehearsal, he said the organising committee agreed that, if the procession were to proceed on October 24, the water conditions in the Chao Phraya River, currents and weather conditions would not be optimal. The committee then reported its concerns to HM the King, who subsequently agreed that the event be postponed until December 12, the beginning of the winter in Bangkok and the most settled weather of the year, according to Thai PBS World.
The committee will meet again on October 21 and a formal announcement will be made about the new schedule, said Wissanu, adding that December would be perfect timing for the event as there will be little chance of rain.
The Royal Barge Procession is the official finale of the King's Coronation ceremony held in May this year. Their Majesties the King and Queen will ride on one of the 52 barges in the procession.
SOURCE: Thai PBS World
Here's an example of what it will look like…
Keep in contact with The Thaiger by following our
Facebook page
.
BTS thief and credit card skimmers arrested in Bangkok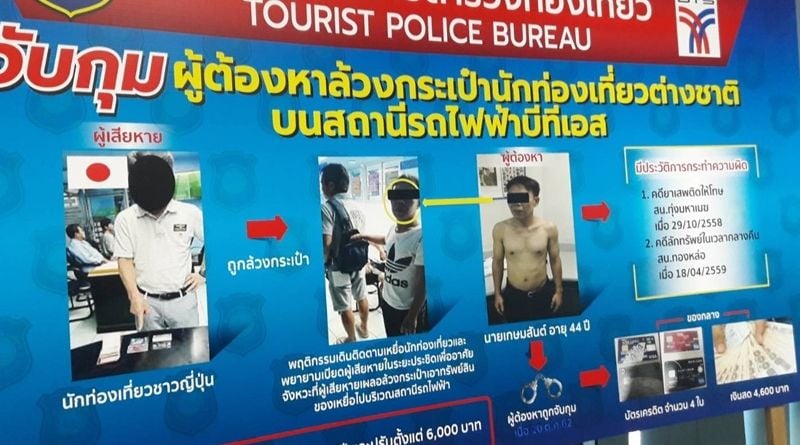 Tourist police in Bangkok have arrested a thief accused of pick-pocketing tourists on the city's BTS Skytrain, along with an Indonesian couple charged with credit card fraud and card skimming.
Kasem Masan Jantaro, a 44 year old food vendor in the Huay Kwang market, says he started pick-pocketing when business became too slow for him to adequately support his family. The Skytrain security team alerted the police after several reports of tourists being pick-pocketed on the trains. Victims described the thief as middle-aged, with pale skin.
Kasem was arrested while trying to flee the scene at the Asok BTS station on Wednesday and was found to have 4,600 baht in cash and four stolen credit cards in his possession. Thai Residents reports that Kasem was previously prosecuted for drugs offences in 2015 and for robbery in 2016.
In a separate arrest, Bangkok police detained 32 year old Alexander Eddilias and 33 year old Estie Rusdiana, an Indonesian couple charged with being in possession of fake credit cards, stolen credit cards, and skimming devices used to steal credit card information.
The arrest comes after several banks notified police of transactions made using fake cards and the couple were tracked to a room in the Pratunam area of Bangkok. Officers also seized a computer, a skimming device, twenty two fake credit cards, two stolen credit cards, and twenty four credit card receipts.
The suspects say they bought the information on the Dark Web. The information was then recorded in the magnetic strip of the fake cards, which were used to make purchases worth approximately 2 million baht.
SOURCE: Thai Residents
Keep in contact with The Thaiger by following our
Facebook page
.
Bangkok and Nonthaburi to get 2 extra holidays during ASEAN summit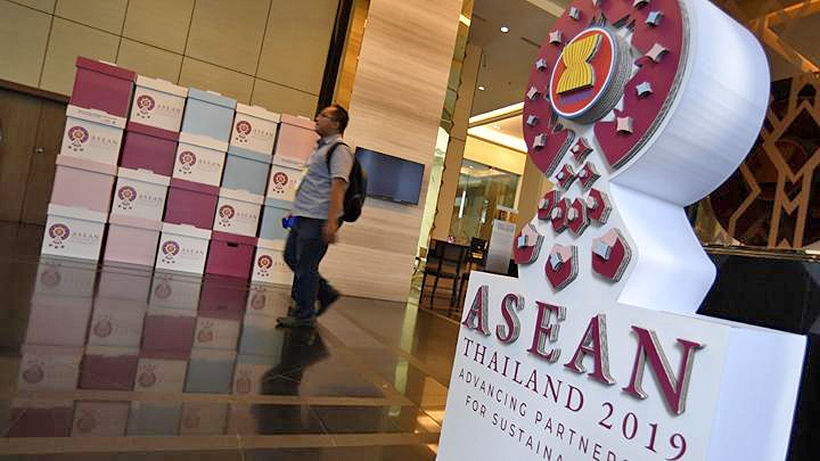 November 4 and 5 have been approved as official holidays for Bangkok and Nonthaburi as a result of the 35th Asean Summit and Related Summits being held at Impact Arena Muang Thong Thani in Bangkok.
Deputy government spokeswoman Traisulee Traisoranakul confirmed yesterday that the measure was being taken in an effort to alleviate traffic problems in both areas during the summit, adding that other state enterprises and the Bank of Thailand could implement the holidays for their subsidiaries at their own discretion and on a case-by-case basis.
"Government agencies in Bangkok and Nonthaburi will stop working on these dates. Meanwhile, state enterprises and the Bank of Thailand will consider announcing November 4 and 5 as holidays for their subsidiaries on case-by-case basis."
"However, government agencies which have a necessity to provide urgent or previously scheduled services to their clients that cannot be postponed may stay open on November 4 and 5, depending on the decision by the heads of these departments."
Some other public or regional holidays coming up…

SOURCE: The Nation
Keep in contact with The Thaiger by following our
Facebook page
.