Potential for retirement properties in Thailand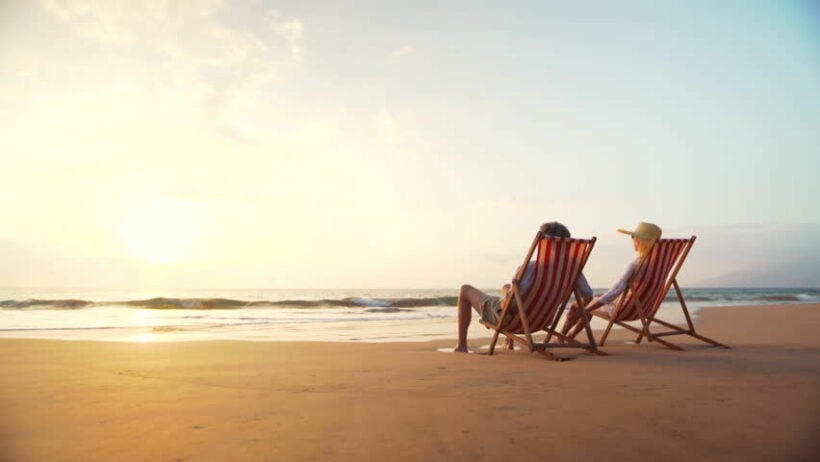 by Bill Barnett of c9hotelworks.com
While a number of property offerings in Phuket, Hua Hin, Pattaya, Chiang Mai and more recently in Bangkok have promoted themselves as retirement-centric offerings, the jury is still out on the broad success of the sector.
Despite retirement communities and assisted living being mainstays in Western countries like the US, UK and Australia, these are for the most highly domestic offerings.
Some of the key market challenges are the absence of a secondary sales market, disconnect with national healthcare schemes, difficulties in financing offerings and the sheer distance from relatives or family units. Additionally, intrinsic differences in nationalities of prospective end-users has created a somewhat confusing potential geographic source of business.
Thailand does have a widely promoted retirement visa program but it has not been linked to the real estate market. Malaysia's 'My Second Home' initiative has been a leader in Asia and has effectively tapped these two issues.
Two developments that are being watched in the property world in the Kingdom, the first is Nye Estate's Otium Living which is working closely with the UK retirement specialist group Audley Villages, with its initial offering coming to Phuket's MontAzure in Kamala and plans to expand in Bangkok.
Second is MQDC's The Forestias in Bangkok which is aimed at multi-generational living. A number of iconic groups are involved in this undertaking including the Foster + Partners, Six Senses and Harvard T H Chan School of Public Health on wellness. What's unique about this project is the inclusion of older generational housing into a larger green, eco and family- oriented community.
At C9 Hotelworks we have advised on a number of retirement projects in Thailand, Philippines, Mainland China and Japan. One of the key issues for the sector has been developers who are looking to simply brand real estate and not do the hard yards on programming a working community.
One clear idea that is emerging, that we feel has strong broader potential is a shift from a property offering into shorter-term lease options, membership or rentals. This becomes a recurring cash flow play versus the typical blow and go real estate structure.
A strong indicator of the upside potential is Australia's property group Lendlease's estimated USD1.4 billion investment into Mainland China's senior living marketplace. On offer are transferable long-term memberships with a value of approximately USD250,000. Wellness and hospitality offerings are key components of the end-product.
The reality of lower, more rationale pricing points with an understanding that senior living is transitory in nature and the long-term prospects will be a transfer into assisted-living or family care.
We continue to see real estate developers go blindly into creating offerings which do not recognise the need to build a secondary resale mechanism as well and trying to price offerings on legacy real estate models. For the most part these are going to be highly stressed financial models and not sustainable.
Senior and/or retirement living is a reality for a "greying Asia", but for now, the lack of fundamental models and reality has yet to take hold. It will be interesting to see how Lendlease's China outing goes, but they certainly look to be set on the right path ahead.
As for the prospects of the Kingdom, one astonishing data point on Thailand's potential for senior living is that by 2030, according to the United Nations a quarter of the population will be over 60 years of age. Falling birth rates and an aging population have created a first world situation in the making. There is a growing long-term market, if someone can just create the right product.
If you're looking for new or pre-loved homes and condos in Thailand click HERE.
Keep in contact with The Thaiger by following our
Facebook page
.
Boxer wants officers prosecuted after false imprisonment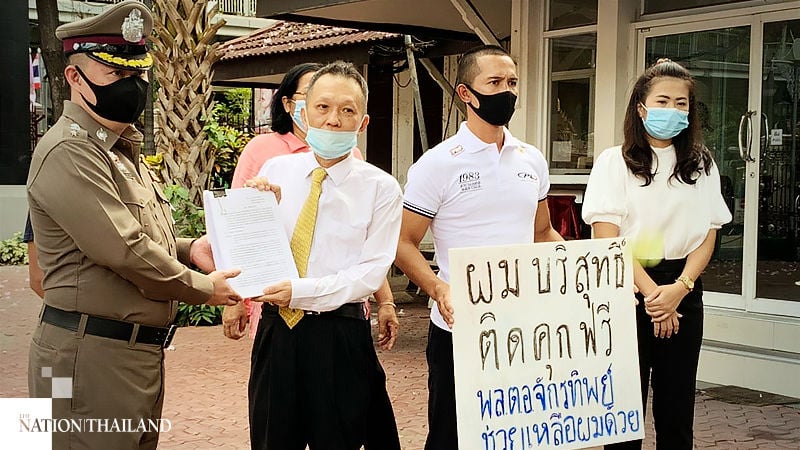 A former boxer recently released from custody for drug trafficking charges claims he was wrongfully imprisoned and is calling on the national police chief to prosecute the officers that filed the drug charges. He has submitted documents to Thailand's police chief Chakthip Chaijinda as evidence he had been wrongfully imprisoned for 14 months. Now he's demanding justice and wants the police who arrested him investigated and prosecuted.
Atchariya "Max" Wirotesunobon was a WBC Asia super-lightweight champion. The title was stripped from him after he was arrested in 2018 at the Don Mueang International Airport in Bangkok on his way to a boxing match in Japan. He was accused of involvement with an operation to smuggle and sell more than 3 million methamphetamine pills.
Wirotesunobon was incarcerated for 14 months, but was acquitted and released last week. The only thing that linked him to the crime, he says, is that a car he sold to a dealership was used by people in involved in the drug smuggling operation. The car was sold in 2015. Others arrested in the operation said they were not associated with the boxer, and Wirotesunobon said he does not know them.
SOURCES: Bangkok Post | Nation Thailand
Keep in contact with The Thaiger by following our
Facebook page
.
Bangkok man shoots, injures friend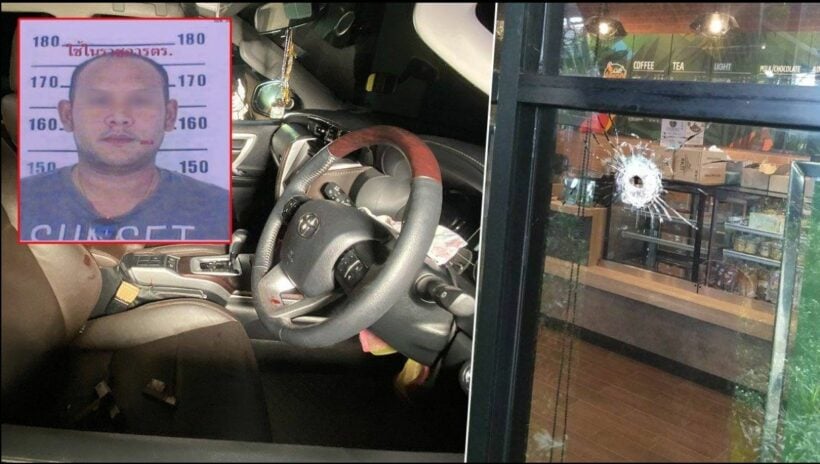 A Thai man has shot his best friend in Bangkok over the weekend after he found out his friend had an affair with his ex-wife. The 34 year old man, reported as 'Paratkorn', found photos of his wife and friend, 31 year old Pongsitthat. In a fit of rage, he shot and injured Pongsitthat.
Police say Paratkorn has a history of violence. He spent 6 years in prison for attempted murder and had also been arrested for drug and gun related charges. During Paratkorn's time in prison, his friend stepped in to help out his wife and daughter, and ended up having an affair with Paratkorn's wife.
Paratkorn shot at his friend who was sitting in his car at the time. Bullets hit his face and arm, injuring Pongsitthat. Another bullet hit a cafe, but no one else was injured. As of yesterday, Paratkorn has not been arrested and the Bang Khen Police Station are tracking him down.
SOURCE: Thai Residents
Keep in contact with The Thaiger by following our
Facebook page
.
Quality quarantine options for those who want some luxury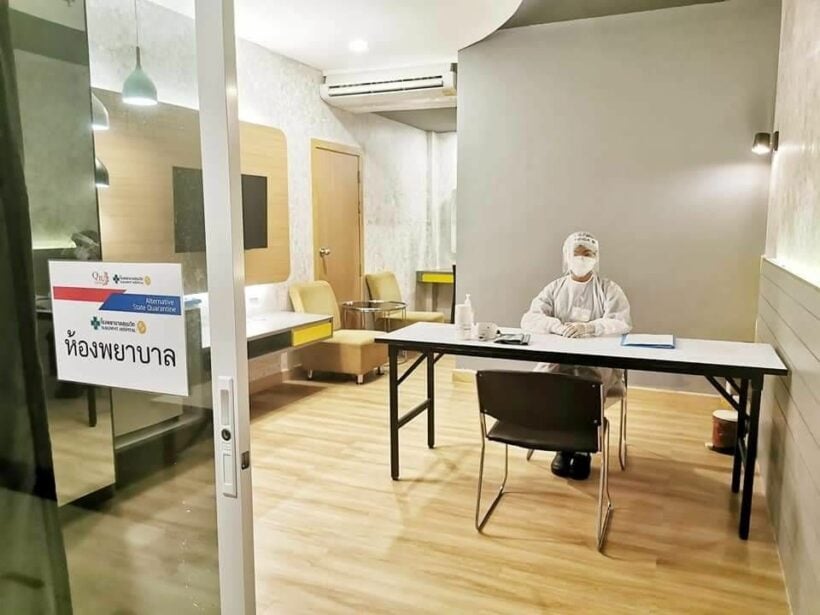 Private state quarantine options are available for those returning to Thailand and willing to pay a hefty price. The 14 day quarantine is required for everyone re-entering the country to prevent any possible spread of the coronavirus, but there are more luxurious options from hotels that have passed the test from the public health and defence ministries.
Around 90 guests so far have opted for the their mandatory quarantine at Qiu Hotel Sukhumvit. The hotel says they have received hundreds of enquiries about the alternative state quarantine service. The hotel is selling its quarantine package for 32,000 baht per person (for 14 days) which includes 3 meals a day. They are parenting with the Sukhumvit Hospital to provide, if needed, free ambulance service, coronavirus testing and a video call consolation with a doctor.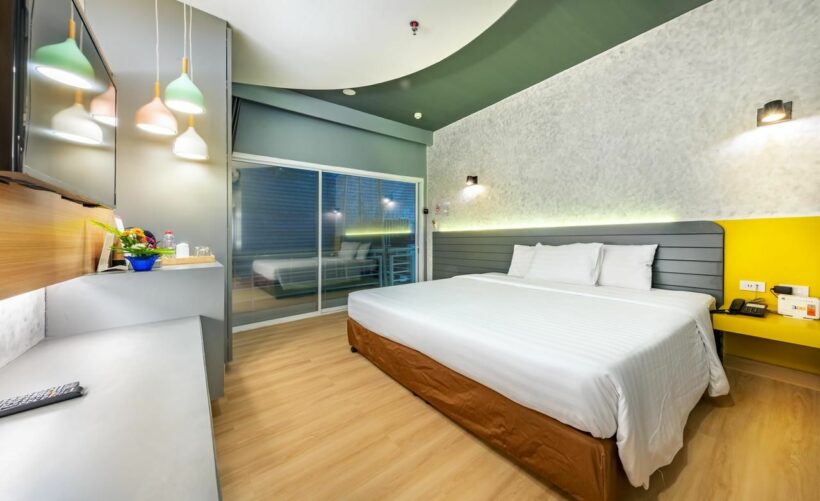 PHOTO: A room at the Qui Hotel, a step up from the state quarantine facilities
But Qiu Hotel is cheap compared to other alternative quarantine services. Other hotels include Movenpick Wellness BDMS Resort Hotel, Grand Richmond Hotel, Royal Benja Hotel and the Idle Residence. Prices at these venues range from 45,000 – 60,000 baht for a two week quarantine stay, according to hotels' Facebook pages.
Foreigners with work permits or permission from the labour ministry are allowed to enter the country, but they need health insurance, a health certificate and also need to be in quarantine for 2 weeks. They also need to be able to find flights to return to Thailand.
SOURCE: Nation Thailand
" Alternative State Quarantine "by Qiu Hotel and Sukumvit Hospitalท่านสามารถตรวจสอบรายชื่อโรงแรมทางเลือกสำหรับการกักตัวได้ทาง www.hsscovid.com หรือ https://www.naewna.com/local/490404

Posted by Qiu Hotel on Saturday, 2 May 2020
Keep in contact with The Thaiger by following our
Facebook page
.