Softening Chinese yuan no threat to Thai baht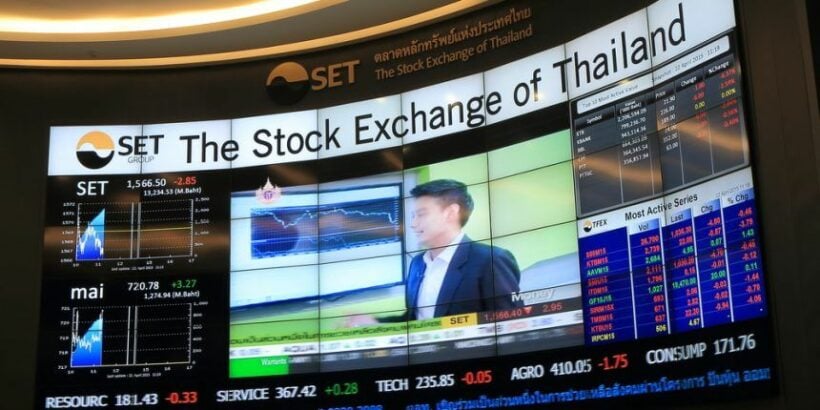 The Chinese yuan dropped sharply to its weakest level against the US dollar in more than a decade, raising fears of further dangerous escalation in the US-China trade war.
Yesterday, the Chinese yuan dropped below the 7 yuan to the US dollar threshold, marking the first time the renminbi has depreciated against the dollar since May 2008.
The depreciation of the yuan against the US dollar will not significantly impact the baht's strength, but will cause investor sentiment to drop and leading to an outflow of capital from Thailand's stock market, market experts and economists agree.
Tim Leelahaphan, Standard Chartered Bank's economist spoke with The Nation.
"The baht has not depreciated after the yuan's weakening earlier yesterday as Thailand's market is still seen by foreign investors as a safe haven. The yuan's depreciation may cause market sentiment in Thailand to drop briefly, leading to an outflow of capital from the Kingdom's equity market."
The Stock Exchange of Thailand reported a 2.6 billion baht outflow of foreign investment when the market closed yesterday. But Tim expects Thailand's bond market to continue performing strongly.
Thailand's bond market saw in inflow of 1.46 billion baht from foreign companies, yesterday according to the Thai Bond Market Association.
The yuan's depreciation, Tim says, will reinforce investors' sentiment that Thailand is a relatively safe market in which to invest, especially after it's stability and sovereignty ratings have been improved recently by rating agencies.
The baht was valued at 30.8 baht per US dollar yesterday, according to the Bank of Thailand.
Standard Chartered predicts the baht will remain below 31 baht per US dollar in the upcoming weeks, but expects it to depreciate to around 31 baht to the US dollar by the end of the year.
Mana Nimitvanich, first vice president of Krungthai Bank's Global Business Development and Strategy Group, said in a separate interview that the yuan's depreciation will cause the market to worry that the trade war will worsen, leading to outflows from Thailand's stock market.
SOURCE: The Nation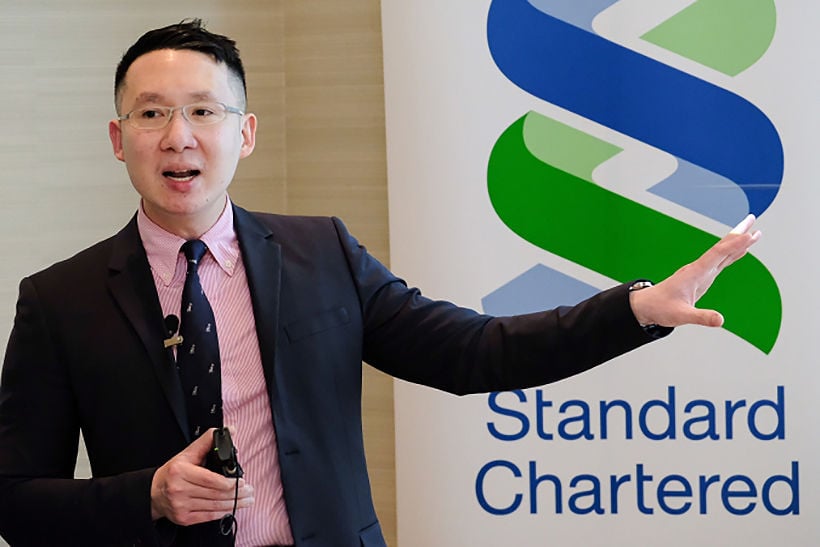 Tim Leelahaphan, Standard Chartered Bank economist – The Nation
Keep in contact with The Thaiger by following our
Facebook page
.
Government to decide which "red" businesses can reopen in next phase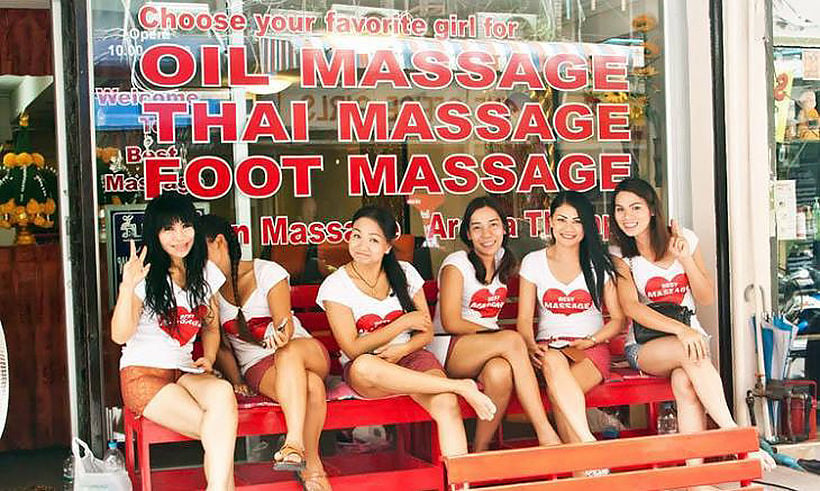 The Centre for Covid-19 Situation Administration revealed today that the government is now considering which high-risk or "red" businesses will be allowed to reopen under Phase 4 of lockdown easing. CCSA spokesman Dr Taweesin Visanuyothin says that the virus could be with us for months or even years, so the government must carefully consider which "red" high-contagion-risk businesses can reopen. The CCSA has asked operators of "red" businesses for their Covid-19 preventive plans and measures so the agency can make a decision on whether they can reopen.
Here are the businesses and activities currently in the running to reopen in the fourth phase:
Educational institutes – for classes, training, and exams
Nurseries and centres for the elderly
Educational science attractions (hundreds of them!)
Meeting rooms holding more than 200 attendees
TV and film productions with crews of more than 100 people
National parks (restricted to certain areas)
Remaining unopened beaches
Amusement parks, playgrounds, and game centres
Gyms, fitness centres, and sports stadiums (that haven't already been opened)
Convention halls larger than 20,000 square metres, for concerts, expos, and events
Entertainment venues, pubs, bars and karaoke outlets
Large massage shops
SOURCE: Nation Thailand
Keep in contact with The Thaiger by following our
Facebook page
.
TAT will use domestic tourism as dress rehearsal for international returns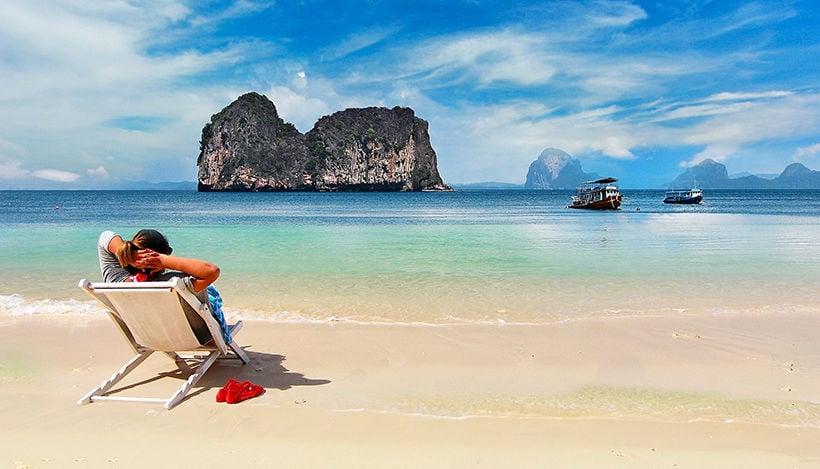 "…the tourism sector will continue to be stifled by disease control measures until a Covid-19 vaccine is developed."
Due to the current ban on international arrivals, extended several times and now in effect until at least July, the Tourism Authority of Thailand has created a strategy to support domestic tourism and "learn from the experience", as it eases into the inevitable challenge of luring back international tourists.
In a feature posted on its website earlier this week, the TAT said it had identified some basic truths; one of them being that the tourism sector will continue to be stifled by disease control measures until a Covid-19 vaccine is developed.
"This will affect and change all behaviour and patterns of traditional travel and tourism activities starting with the aviation experience."
The agency predicts that only the strongest people will travel as tourists focus more than before on their health and safety. The so-called "new normal," which is actually highly abnormal for Thai tourism, will concentrate on less travel, smaller gatherings and avoiding crowds. This is the opposite of what made Thai tourism the success it was before the pandemic… group tours, especially from China, festivals, large scale events, and a massive nightlife and entertainment industry (with all the related health risks), gave the country 39.8 million tourists last year. This year the kingdom will be lucky to attract a third of that number, and that's supremely optimistic given the current risk-averse Thai government.
Both mainstream and niche markets will be evaluated for opportunities, but Thailand's tourism industry is highly dependent on international arrivals, and it will ultimately be consumers who decide if and when they're comfortable travelling overseas.
Visitors to Thailand, as of now, are required to obtain a fit-to-fly medical certificate and medical insurance cover, that includes Covid-19 treatment, valued at 100,000 US$ (3.1 million baht). Only people with current work permits or an 'urgent' need to return, are considered for possible re-entry at the moment.
Here are some more considerations that may be imposed, according to the TAT…
• The number of tourists will be limited to avoid congestion
• Once landed in Thailand, tourists will be required to undergo a Covid-19 rapid screening process for reconfirmation, and then depart to a sealed area resort location, most likely islands, without any stops
• The swab tests are not 100% reliable and require 6-12 hours for processing, which might not be practical for airports to manage
• Financial support will have to be extended to airlines and tour operators to use in public relations and tourism marketing campaigns
While in Thailand, tourists will have to install and use the Thai Chana tracking application on their smartphones when travelling in and out of sealed areas. Basically the focus will be on high-end international tourists who can afford the expensive medical insurance and are prepared to be transported to a "bubble" in a beach resort.
The TAT also floated the idea of a tax for outbound Thai tourists to support domestic tourism, while exempting visa application fees at Thai embassies and consulates in other countries, including visa-on-arrival fees. This move would require a compensation budget for the Ministry of Foreign Affairs and the Immigration Bureau's lost revenue.
(Bottomline: If these measures are to be rolled out there are very few tourists who will be inclined to jump through the hoops and then be 'imprisoned' in a location for the duration of their stay. The TAT also foreshadows the idea of a 'vaccine stamp' where people without a Covid-19 vaccine wouldn't be allowed to enter the country – The Thaiger)
SOURCE: TTR Weekly
Keep in contact with The Thaiger by following our
Facebook page
.
Government says Cambodian workers should remain in Thailand during Covid-19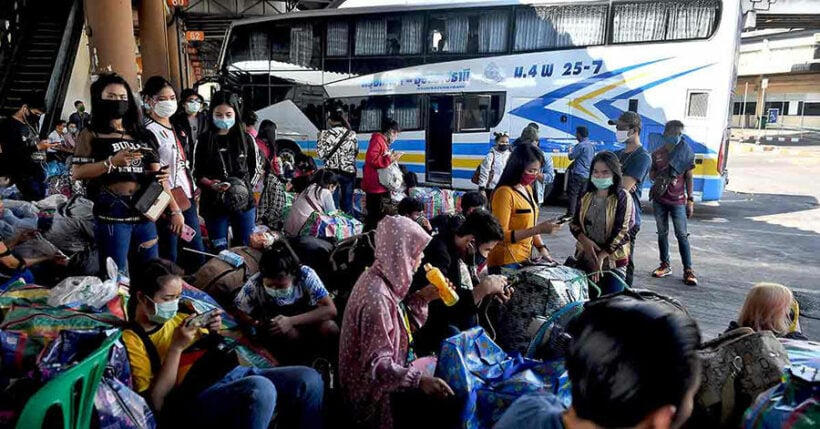 The director general of Thailand's Employment Department, Suchart Phonchaiwisetkun, says Cambodian labourers should remain in Thailand while the fight against the Covid-19 goes on in the region. He was speaking following a meeting with the the Cambodian Ambassador, Ouk Sorphorn, where they discussed how Thailand would deal with its migrant workforce during the pandemic.
According to a report in Nation Thailand, Suchart claims Cambodian workers wish to remain in Thailand and continue working, rather than returning to their home country. He says having them travel across the border now would not only cost money but could increase the risk of virus transmission. He adds that having them remain in Thailand provides reassurance to Thai business owners that they won't have to deal with a shortage of workers, adding that the Cambodians themselves are in agreement.
"The Cambodians agreed to the preliminary principles and want relevant agencies in Thailand and Cambodia to meet in a video conference later."
SOURCE: Nation Thailand
Keep in contact with The Thaiger by following our
Facebook page
.