Organisers meet with immigration over TM30 petition – full report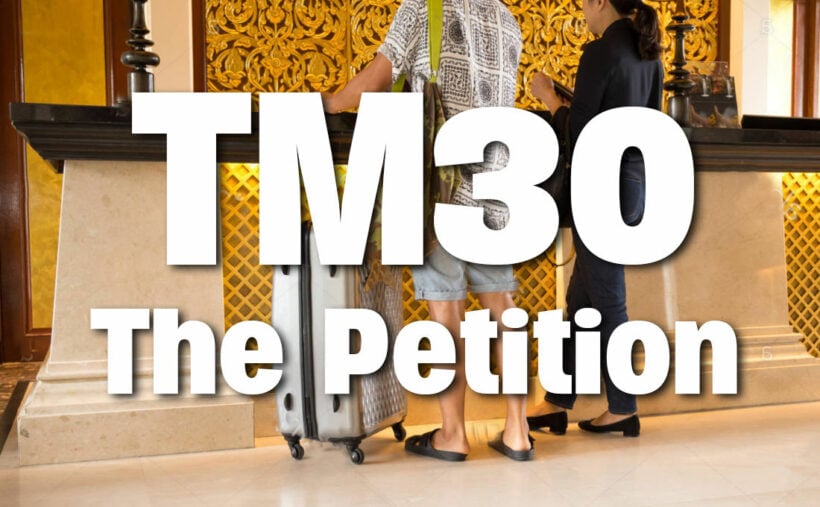 (This post, re-published with permission, has been edited by The Thaiger to clear up the grammar and spelling without changing any of the intentions or meanings. Here it is, in full…)
Yesterday, I met the Officer Longtor at Korat immigration. He was very nice, very polite and we had a conversation in Thai. I had with me a copy of the petition made by a group of expats and Thai people, a translation, some examples of problems related to TM30, statistics and an interpreter in case I could not fully understand. The interpreter was also a witness of everything that was said.
I live in Thailand since 2004. I have permanent residency and do not need to make Form TM30, form TM47 or a yearly extension. If I helped this group of expats with the petition, it is because I feel the current system needs to improve. It was recently reported that Australians and British are coming less to Thailand because of the high value of the baht. It was reported that Scandinavian are also about 10% less living in the land of smiles as before.
The current systems seems a mess and foreigners don't know what to do. I don't do this for exposure and spent an incredible amount of time on this project. I manage a law firm in Thailand, and know how things work in Thailand. Often you need connections and I work on difficult cases each month. I was pretty well placed to try something new with a group of people on Facebook. A closed group. I work with Thai lawyers every day even if visas are not our specialty. We are more litigators and make contracts and documents in Thai and English.
Recently, I was told that foreign teachers traveling in other provinces on weekends had to report to immigration Monday morning so even Thai students were penalised by the strict enforcements of sections 37 and 38 of the immigration act. Like the Bangkok Post mentioned this week, Thailand is shooting itself in the foot and the expats are furious about these rules that we find draconian.
It is Thai tradition to discuss, negotiate and not to confront people. The petition is a way to show discomfort and open a dialogue with authorities. It is not a perfect document, some complaints about the English (I am a French native speaker – the first version was edited), some complained it was not going far enough (talking about help insurance or amounts required but we can not fix everything), some complained about the SSL security of the website (added).
In other words, many pissed me off all week whilst all I was doing was trying to help others, knowing what I was doing.
I am not perfect (nobody is) but nobody had the guts to do it and many feared to sign the petition thinking they could be deported. I personally helped to change some laws in Canada, i am not afraid to expose what I think. I sued immigration twice (never for fun) in administrative court with success and I felt that our voice needed to be listened to. So with the help of hundreds of people, we made this petition. Yes, hundreds of people helped to correct, make this website, commented on the website, translated in Thai and much more. I couldn't see what else could be done?
You want to contest articles 37 and 38 of immigration act based on clause 34 of the constitution? Well, good luck. Talking directly to Bangkok immigration is the next step…. but things in Thailand move slowly. Mediators, arbitrators, negotiations are often used in court and starting, by talking to local immigration on the back of few thousands signatures, was the best idea we had.
It became quickly the talk of the town in English medias: Richard Barrow, frontpage of Bangkok Post, illustration of Stephff, The Thaiger, the Thai Examiner, Pattaya News, etc. I was amazed it went so quick but I was expecting more signatures. The website is still there, "Reform-Thai-immigration" and we hope you sign, share and things go faster.
Here's a summary of the conversation of yesterday with immigration:
We were told that tourists are not affected by these rules. They want the same as before. But AirBNB must report foreign guests just like hotels. Immigration understand that expats brings a lot of money to Thailand. But they seem to see two problems:
A) there is a large proportion of workers from Cambodia, Laos and Myanmar – something like 3 million in the country. And often they do not respect the rules and regulations. That is a major problem for immigration. Rules are enforced for them but as there is only one law, it affects foreigners from western countries.
B) it seems that Indian people abuse some rules – arrived, for example, in Phuket, got fake marriages with Thai ladies, and disappeared into other provinces. TM 30 started to be enforced especially for them, to be able to trace where criminals or people abusing the system are. I do understand terrorists won't provide their addresses and I pointed this out. Still, immigration seems to be strict on TM30 and TM30, once registered, is the responsibility of the Thai landlord.
Each immigration office can have its own rules, which I think is a headache and nonsense. But this 'high ranking' officer explained to us how he wants them applied in Korat. If you are not a tourist and arrive from abroad, even if articles 37 and 38 talk about 24 hours, they will give you 7 days to register the TM30. Foreigners have to register TM30 only ONCE (and not tourists) and after, it is the duty of the Thai landlord. If you leave in Thailand for a while and never registered TM30, you will be fined as a foreigner. I believe it is between 800 to 2,000 baht.
Once you are registered in the system, it is the Thai landlord (or hotel), and NOT the foreigner that will pay the fines. I STRONGLY suggest the Thai landlords to ask for a RECEIPT for ANY FINE and it is the duty of immigration to provide these receipts. We all know about 'corruption' and we should all fight it, slowly, to make this place better.
Now if you look at clause 37 (4) of the immigration act, a foreigner that goes to another province for 24 hours must report to authorities. This was never been enforced to my knowledge and in Nakhon Ratchasima they don't care about that. They care about the TM6 that you made when you arrived in Thailand (airport), the registration of TM30 that you make once, the 90 days notice (TM47) that you make if you live 90 days in Kingdom and your yearly extension.
Two great pieces of news:
1) There is a committee to modify the immigration laws already in place. But changing laws take time. The head of immigration in Korat is part of that committee and they know some changes must be made. They want to make it easier for foreigners. I even talk about the high value of the baht and they know it makes problems for some retirees.
2) But the best news is a document, an order signed on August 5, 2019 that I saw. They didn't allow me to make a copy as it is an internal document. It is an order from Bangkok to make an application online for all forms, to simplify things. That means TM6, TM30, TM47, will all be online, accessible on your phone and you won't have to go to immigration. You will only have to go once a year to immigration for your extension. August 5 was the same day that the Bangkok Post made a frontpage with "Furore over TM30 forms". Sincerely, I think they did listen to us and the petition helped. It is a coincidence?
Other comments were said but again, it can be different depending on the immigration office you live. In Korat, they told us that if we go to Pattaya for a weekend we don't have to report. This is clearly against the articles 37 and 38, but I think immigration understand that they do not want to hurt tourism. But if you do go abroad, yes, your landlord must report TM30 on your return.
If you go sleeping at your friends house, outside the province, this officer told us not to bother with reporting and paperwork… that is also against the rules, but if you think about it, who could know if you sleep in your friend's house.
This is different from hotels, or landlords, and are the ones that must report you. Again, 37(4) is not enforced according to immigration.
Let's hope this online application works well and comes quickly. On that, we have no assurance.
The current system is confusing. There are too many forms, too many rules and I clearly explained that. Immigration could explain the rules on their websites and apply them the same way in each office. That would be a great improvement.
I would like to note that in the last 10 days some individuals have tried to block our initiative. Some make money by helping others having visas and they have interest to keep the rules complicated and unclear. That is a shame. If you want to develop tourism, investment and economy, make things clear.
We were told also that because there is a new government, new cabinet, things are now slower.
On August 15, the FCC is planning a panel on TM30 and immigration rules. Foreign journalist will be invited and the subject might hit the news again. We were told that if the FCC wants an immigration officer there, they need to write a letter to immigration. I should be there if this panel is still happening.
No name of anybody who helped, signed the petition, or contributed, was named. You can share this post, copy it and provide the information to whoever you want. If you think something is wrong in the following text, let me know. Thanks.
Keep in contact with The Thaiger by following our
Facebook page
.
Immigration police arrest German man in connection with death of German woman in Pattaya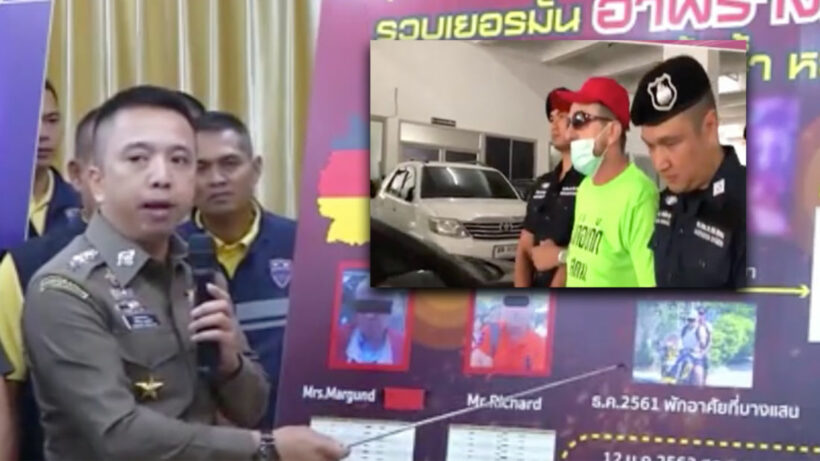 A German man who has overstayed his visa has been arrested in Pattaya in connection with the death of a German woman found dead in a canal in Chonburi province.
The Pattaya News reports the dead woman as 77 year old Marg und Schaefer and says she ran a bar with the man who was taken into custody on Tuesday.
The alarm was raised when Ms Schaefer's family in Germany contacted German police when they were unable to contact her. German authorities then contacted the police in Thailand, who tracked down the man after finding his visa had expired in June 2017. He is believed to be 52 years of age and known only as Mr Richard.
It's understood the arrested man is also facing fraud charges in his home country and fled to Thailand after allegedly conning several elderly women out of more than 6,000 euros.
Police have questioned his Thai girlfriend, who claims Ms Schaefer died in January after falling in the bathroom. She says Mr Richard then disposed of her body in a canal in Chonburi, adding that he had been spending the German woman's pension fund on a daily basis.
A warrant was issued for the man when Ms Schaefer's body was found in the canal on January 12 and he was eventually tracked down to a rented house earlier this week. He denies all charges against him.
It's understood the police will be using DNA testing to confirm how Ms Schaefer died.
SOURCE: thepattayanews.com
Keep in contact with The Thaiger by following our
Facebook page
.
Italian man shot and killed by girlfriend's ex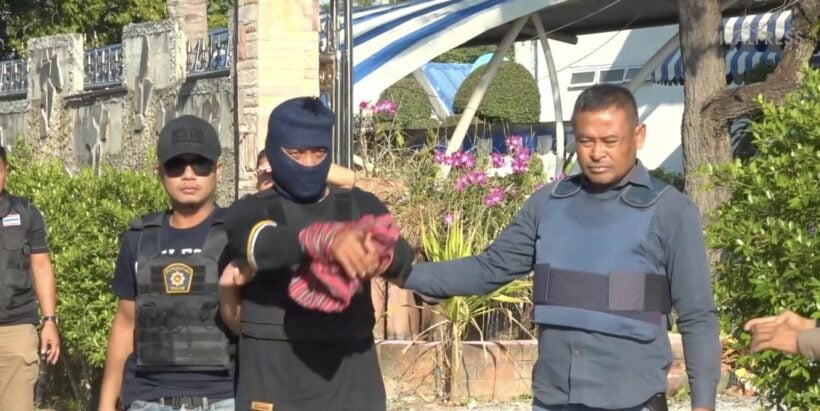 A 58 year old Italian man has been shot and killed while riding a motorcycle in Khon Kaen, northeastern Thailand. A Thai man has since been arrested for the shooting.
Police reported that 45 year old Suchin Oomket was arrested for allegedly murdering Mario Ferrri on Sunday evening. He allegedly the man on suspicions the victim was having an affair with his mistress.
According to Police, Suchin who was married, had relations with 32 year old Sumitra Sripromma for more than a year.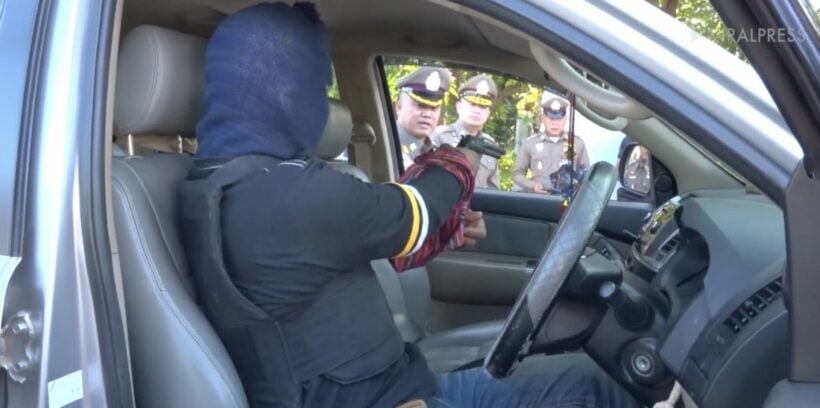 Photo: Youtube@Viral Press
He later learned Ms Sumitra was having relations with a foreign man. When he lost contact with Sumitra he gathered information and finally followed her to a resort hotel where she was staying with Mr. Ferrri.
On Sunday evening the suspect saw Mr. Ferrri riding a motorcycle from the hotel: It was the same motorcycle he had bought for the woman. In a rage, he drove after Ferrri and shot him dead.
He then fled to Huai Mek in the northeastern province of Kalasin, but after being pressured, he surrendered. Police found the suspect's pistol in a forest.
According to police, the suspect confessed to the murder.
SOURCE: chiangraitimes.com
Keep in contact with The Thaiger by following our
Facebook page
.
Biometric scanning system to be tested at five provincial airports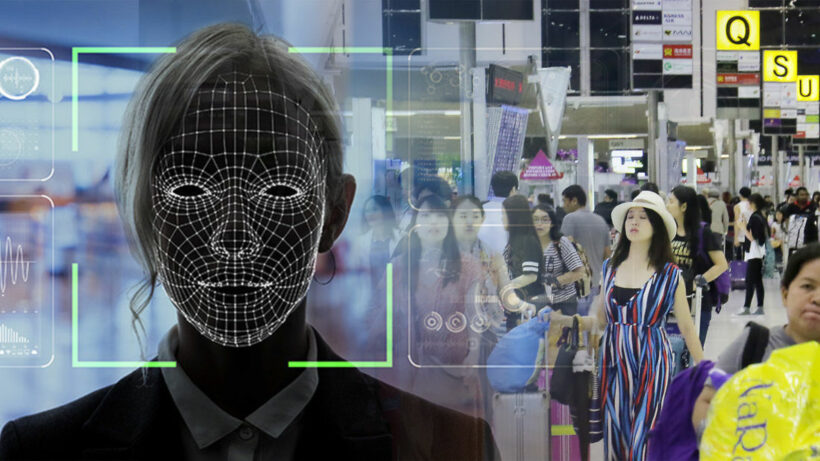 The Ministry of Transport is considering using biometric facial scanning of air passengers, initially at five provincial airports, as part of a pilot project to develop smart airports across the kingdom.
The deputy transport minister said Tuesday that a working committee, comprising members of the Department of Airports, the Royal Thai Police Office and the Ministry of Interior, has been set up to conduct a study into the use of biometric scanning systems.
The airports chosen to be part of the trial are Krabi, Surat Thani, Udon Thani and Khon Kaen.
He said biometrics are widely used at airports in Europe, the Americas and in Singapore and Malaysia.
He stressed the need for biometric systems in airports in Thailand, an important aviation hub in Asia, claiming the systems could cut check-in times by half and eventually might allow passengers to check in without showing their passports or ID cards.
The deputy transport minister also claimed that a recently updated biometric system makes it possible for passengers to check in at their hotels before leaving for the airport.
In addition to the scanning system, he said the Transport Ministry plans to make the five provincial airports more convenient for passengers by arranging rest areas and work spaces for them while they wait for flights.
SOURCE: thaipbsworld.com
Keep in contact with The Thaiger by following our
Facebook page
.