Utopia Music Festival: Dare to Dream!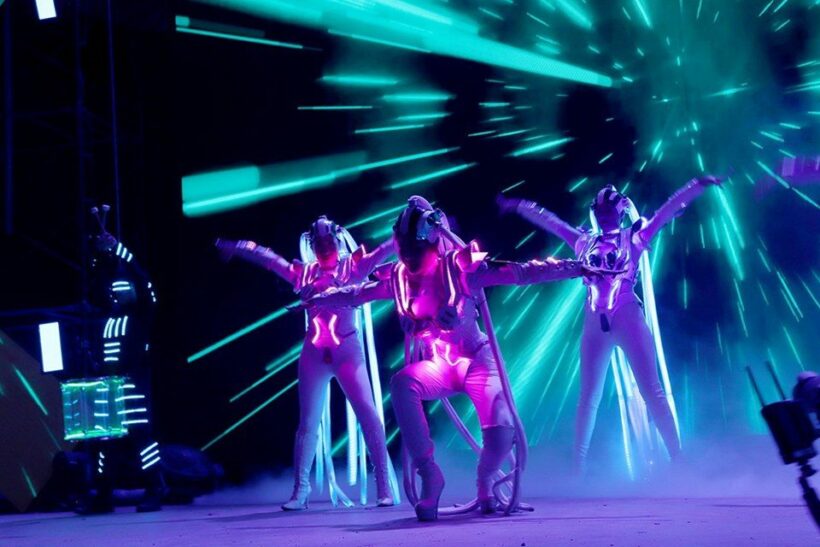 On November 11, 2019, Utopia Corporation arranged the Utopia Music Festival at their condominiums in Nai Harn Beach, using a theme of superhero. The concept of 'Dare to Dream' showcases the outstanding and unique properties under Utopia Corporation.
The music festival started with a speech from Utopia CEO Hachi Yin and Vice President Leo Li, who explained their various properties across Phuket, currently valued at almost 6 billion baht. Their speech was followed by an exciting glow-in-the-dark light show and some awesome performances and talented DJs.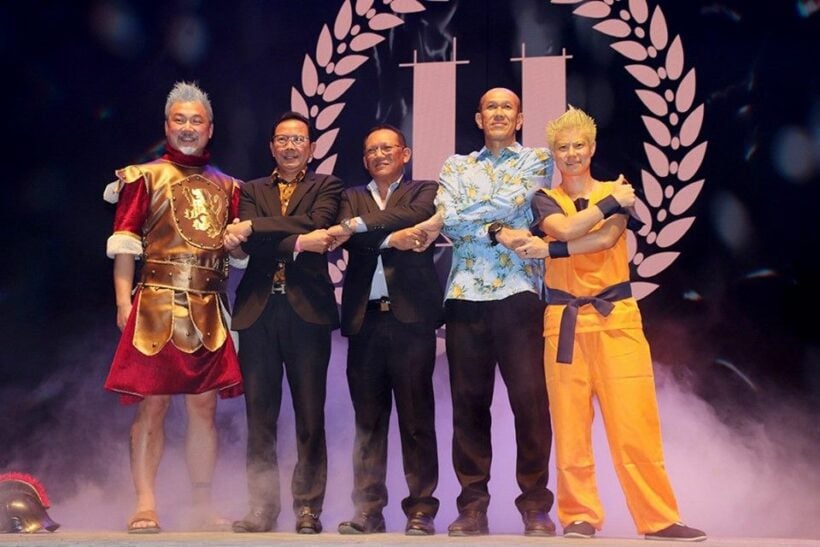 The party goers were all dressed in superheroes, from Son Goku to Wonder Woman, to Maleficent and Harley Quinn. Plenty of Phuket local street cuisine was available in the food trucks around the event along with refreshing drinks. The guests thoroughly enjoyed the music from the DJs and the astonishing shows on stage.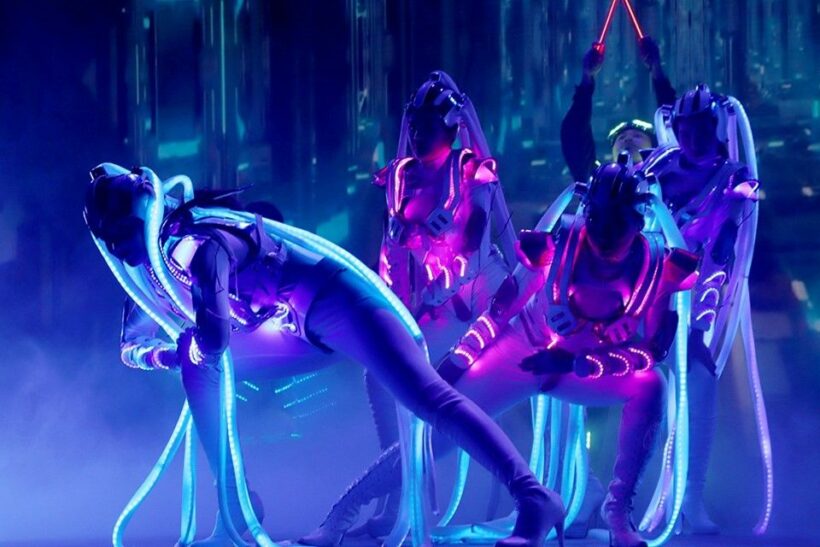 Utilising their extensive experience and knowledge of the Australian design and construction, IPA Corp., which owns the Utopia Development business unit, currently possesses seven projects on the island of Phuket. Utopia Nai Harn is one of them and is located between two of Phuket's most beautiful beaches, Nai Harn and Rawai Beach, and the beautiful Nai Harn Lake is just a stone's throw away. Known as the Naiharn Tropical Alley, these surroundings provide a tranquil and relaxing backdrop to the hotel.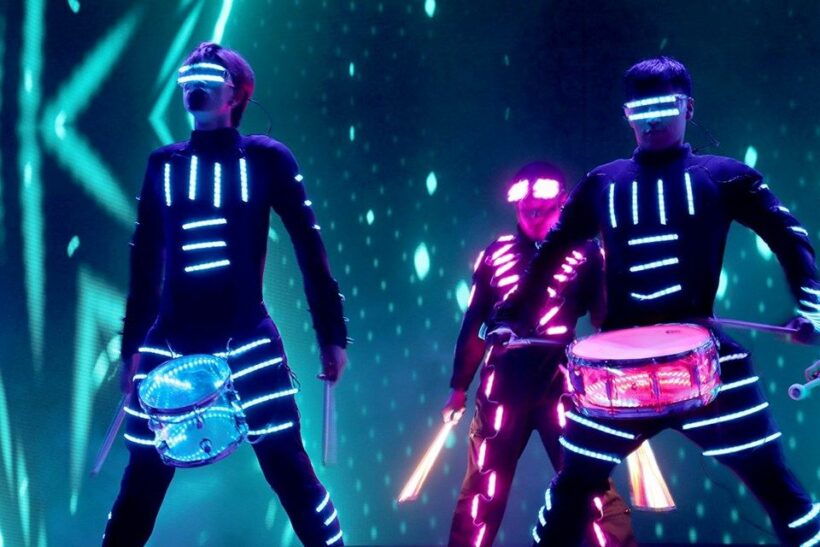 The high-quality hotel site provides all of the facilities one could ask for – a spa, fitness center, swimming pool with pool side bar, mini water park – U Lagoon and 24-hour front desk service are available. The hotel is within easy reach of numerous shopping locations and there are plenty of restaurants in the immediate vicinity.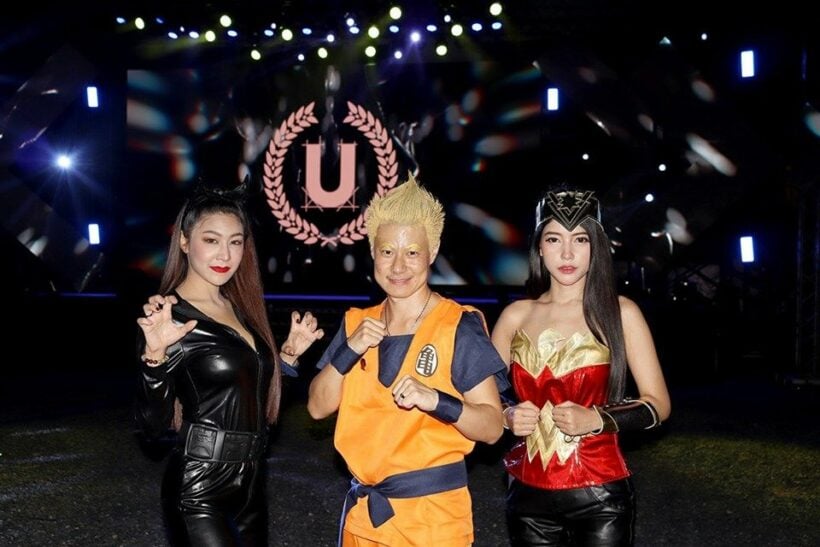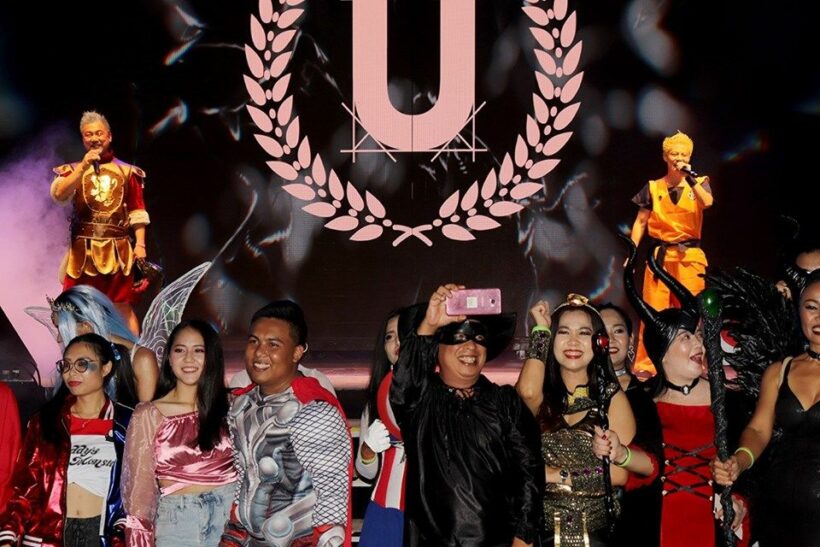 "Utopia Corporation contribute to solving fragmentation on the island by integrating and planning connectivity in its master plan to develop the Utopia Empire," Utopia CEO Hachi Yin said.
"We offer choices of exciting & unique dining experiences at Imagine Restaurant, a hip all-day dining restaurant where guests can open their minds to unique and inspired menu items from our Chefs, whilst enjoying beautiful views of tropical forest and green mountains from the restaurant balcony. Or our Mikha Authentic Japanese Restaurant specialising in Omakase in a relaxed Japanese atmosphere. For villa residents, we proudly serve a unique Utopia Floating Breakfast experience that will make you never want to leave your Villa."
Keep in contact with The Thaiger by following our
Facebook page
.


Find more property for sale and rent across Thailand at Thaiger Property, powered by FazWaz. You can even list your property for free.

Find local events and browse venues in Thailand with Thaiger Events, or post your own today.

Read more headlines, reports & breaking news in Phuket. Or catch up on your Thailand news.

BTS is Thailand's most-streamed act on Spotify for 2019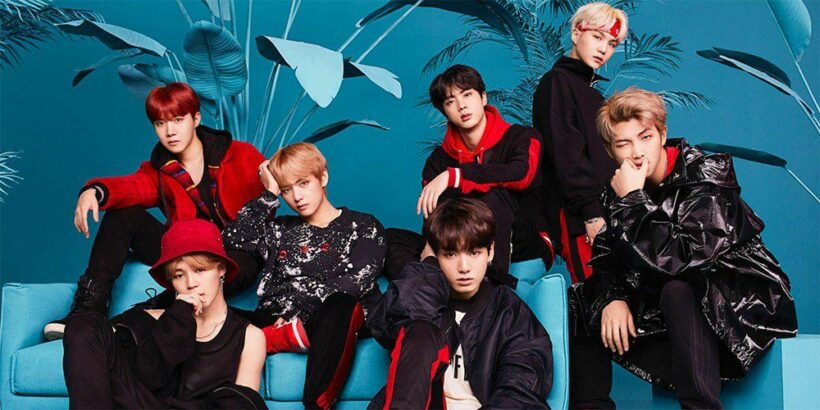 …and the most streamed K-Pop act in the world.
Another year of music is about to play its final chords. Streaming services, a mere curiosity a decade ago, are now the main source of revenue for many artists. In 2019, Streaming music will account for 80% of industry revenues, nearly US$9 billion this year.
Bangtan Sonyeondan, better known around the world as BTS, were the most streamed artist in Thailand, and the the most streamed K-Pop artist in the world this year. The South Korean septet also topped the global streaming table on Spotify. BTS had more than 3 billion streams among global audiences this year.
In Thailand, the top five places were all K-Pop artists, despite the groups singing, mostly in Korean. Blackpink were second, followed by GOT7, NCT 127 and EXO.
More than 14 million listeners in Thailand follow BTS each month and the Korean girl group Blackpink has 8 million followers a month. Blackpink's 'Kill This Love' was the most streamed song in Thailand, followed by the BTS hit 'Boy with Luv' (feat. Halsey). Globally, the two songs switched positions, with 'Boy with Luv' coming first, followed by 'Kill This Love'.
'Boy with Luv' was streamed more than 300 million times so far this year.
Blackpink has a huge Thai following because one of its members is a Thai national. Lalisa "Lisa" Manoban was one of three people from Thailand chosen to be on Time magazine's Time 100 Next 2019 list.
BTS are the only act, local or international, to sell out two stadium concerts at the Rajamangala Stadium in Bangkok. In another of its 2019 record-breaking streaks, BTS landed the Guinness World Record for the fastest time to reach 1 million followers on the video-sharing platform TikTok.
SOURCE: Bangkok Post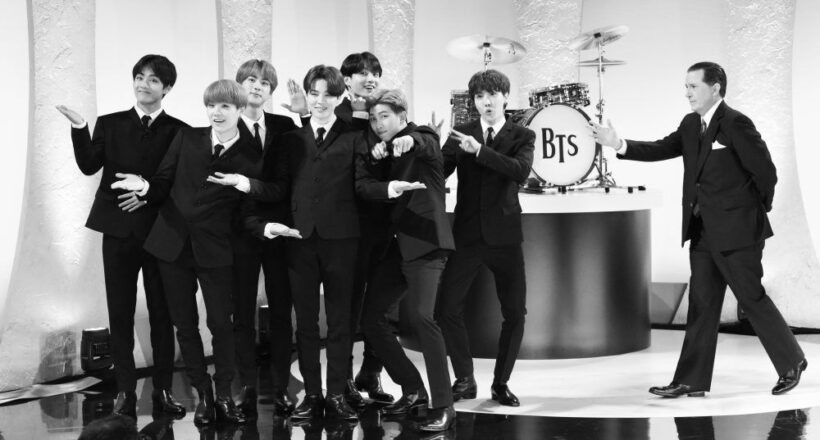 PHOTO: It looked like The Beatles performing in the same Ed Sullivan Theatre in 1964, but in May this year BTS performed on the The Late Show with Stephen Colbert. The producers recreated the same look and feel as the earlier Fab Four performance. Only The Beatles and BTS have had three number ones on the Billboard music charts in the same year.
Keep in contact with The Thaiger by following our
Facebook page
.
Thai beauty takes Miss Supranational crown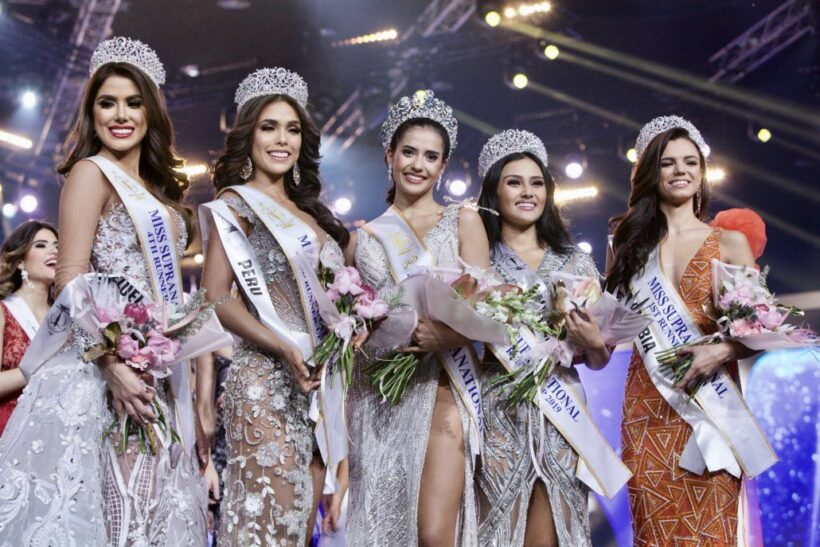 PHOTO: PAGEANTCircle
A Thai contestant, Anntonia Porsild, has been crowned Miss Supranational 2019, beating out contestants from 77 countries. She is the first Thai to receive the honour. Miss Supranational is a privately organised beauty pageant organised by a Polish TV network.
Yana Haenisch from Namibia, Jesica Fitriana from Indonesia, Janick Maceta del Castillo from Peru, and Gabriela De La Cruz from Venezuela were named runners-up.
Anntonia, who is half Danish and half Thai, was a contestant on the first season of "The Face Thailand" in 2014-15. She's currently studying advertising and public relations at Stamford International University in Thailand.
Miss Supranational is one of five international beauty contests at the "grand slam" level, dating back to 2009.
Other Thai contestants who have done well in the contest are Nanthawan Wannachutha and Parapadsorn Vorrasirinda, first runners up in 2012 and 2014 respectively.
SOURCE: The Nation
Keep in contact with The Thaiger by following our
Facebook page
.
HADO introduces augmented reality e-sports at SHOW DC, Bangkok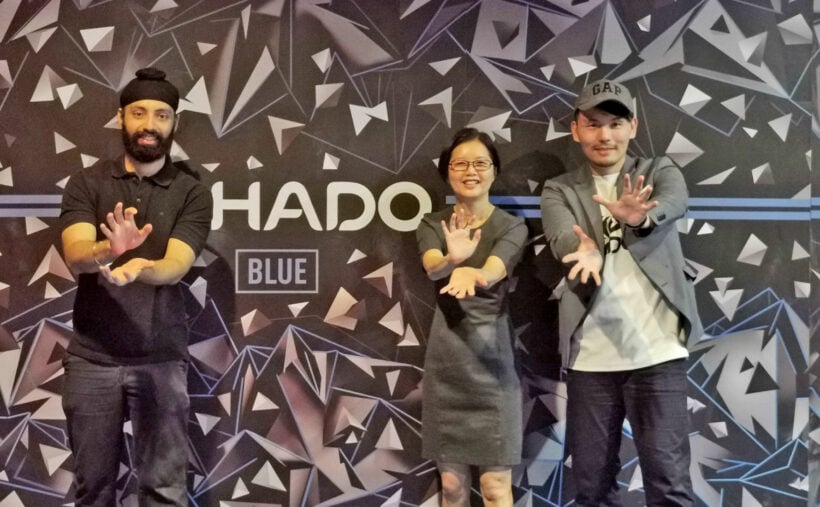 It's the first physical e-sports centre for Thailand and the largest in Southeast Asia.
Bangkok's SHOW DC is adding to its reputation as a state-of-the-art lifestyle and entertainment destination with the introduction of Thailand's first physical e-sport centre. Originating in Japan, HADO is the world's first physical, augmented reality technology, and FoodYum Company is introducing the new phenomenon to Thailand at SHOW DC in the Rama 9 area of Bangkok.
The new sport, also known as a 'techno sport', is a hybrid technology that combines augmented reality with motion sensor technology in a sports competition format. In what is a first for Thailand, rights holders FoodYum Company. opened the first HADO in Thailand on December 1, 2019 at SHOW DC.
Manandeep Singh, Chief Financial Officer of FoodYum, says "E-sports, or electronic sports, is very popular in many countries around the world, including Thailand. The behaviour of Thai people, especially the younger generations, is quite open-minded, and they welcome the opportunity to learn new things."
HADO is different to other e-sports that are usually played on a computer or on a screen. HADO players are physically active, wearing head-mounted augmented reality glasses and body sensors to compete, either alone or as part of a team. HADO can be enjoyed by people of all ages, although the main target group is students and millennials.
"HADO has been launched for the first time in Thailand at SHOW DC because we believe in the potential of the venue, which is in the city centre and close to Sukhumvit."
"Our centre on SHOW DC's fourth floor will be the newest addition to existing branches in 20 countries around the world, and will be the largest in Southeast Asia."
Regina Loo, Chief Marketing and Merchandising Officer at SHOW DC, said "This is an exciting addition to SHOW DC and complements our existing lifestyle offerings. Being at the heart of Rama 9, SHOW DC is an easy-to-access venue for shopping, dining, entertainment and now the latest in e-sports. HADO offers something new and I'm sure will appeal to those who wish to compete using the latest AR e-sports technology, as well as those who just wish to have some fun."
There are two pricing categories: 150 baht for three games, and 499 baht per day. There are plans to set-up a membership program inline with future branch openings as well as stage competitions with prizes.
HADO is located on the 4th floor of SHOW DC and from December 1 and is open 11am – 10pm Monday to Friday, and 10am – 10pm on weekends and public holidays.
Keep in contact with The Thaiger by following our
Facebook page
.