Harsher penalties for encroachers and illegal loggers in Thai forestry areas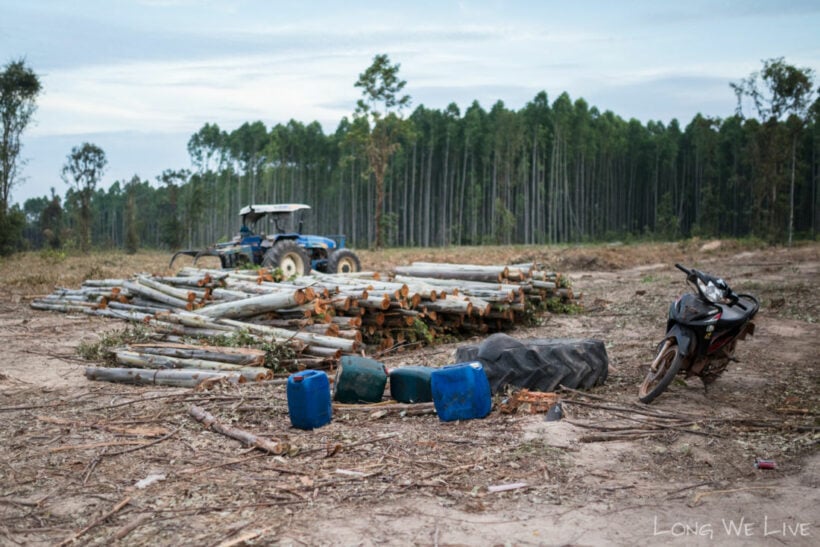 Yesterday four marine species were added to the 'reserved' list, providing addition legal protections for the animals.
Read that story HERE.
Now it's been announced that forest encroachers caught clearing land or burning trees, in any of Thailand's national parks or gardens, in order to occupy the land, will soon face jail terms of up to 20 years and/or a fine of as much as two million baht.
The penalties are announced under the new National Parks Act, which will come into effect in November this year. If the encroachment are committed in designated sensitive areas, the penalties rise.
"Anyone who causes damages to natural resources in national parks or botanical gardens, whether intentional or through carelessness, will be liable to pay compensation to the state."
"If more than 20 trees, or an amount exceeding four cubic metres is damaged, however, the culprits may face up to 20 years in prison and a fine of up to two million baht."
The new laws seek to provide informants with cash rewards of up to half the amount of fines imposed on the offenders.
People who make a living from collecting renewable flora and fauna may continue to do so, according to officials, but they must register with the authorities concerned and the amount to be harvested will be restricted.
SOURCE: Thai PBS
Keep in contact with The Thaiger by following our
Facebook page
.
Never miss out on future posts by
following The Thaiger
.
Rare sighting of an endangered clouded leopard at Isaan mountain range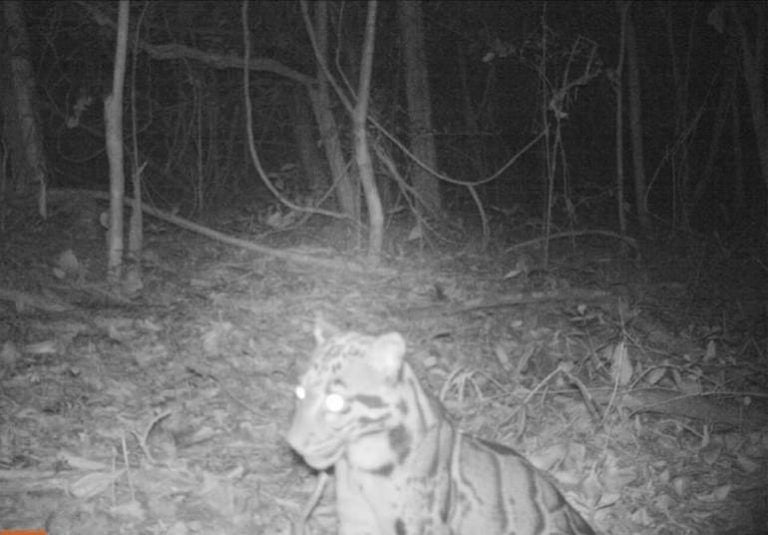 An endangered clouded leopard was spotted at a mountain range in the Isaan province Si Sa Ket. The rare sighting, captured using a camera trap, was the first time in about 20 years the wildcat has been seen in the Phnom Dongrak mountain range which borders Cambodia.
Since the park rangers stepped up patrol against poaching and made efforts to increase food and water sources, more small predators like foxes, dholes and leopard cats have been returning to the area, according to director of a local conservation office Chaiwat Limlikhit-aksorn.
"Today in the Phanom Dong Rak Wildlife Sanctuary there is a clouded leopard, which is a medium sized predator."
Camera traps were set up by local conservation officials from November 1 to 24, capturing footage of the rare clouded leopard. The cameras also filmed hog deer, Asiatic wild dogs, a Malaysian night heron and a leopard.
The clouded leopard is classified as a vulnerable species by the International Union for Conservation of Nature. The organisation says the leopard is hunted for the illegal wildlife, adding that the leopard skins have been seen in market surveys along with bones used for medicines and meat for exotic dishes.
Clouded Leopard exploitation for pelts are well documented in several countries, including the infamous Tachilek market along the Thai–Myanmar border. The frequency of Clouded Leopard parts available at market indicates increased pressure from hunting…However, the trade of cat parts from Myanmar into Thailand has diminished and reaffirms the role of China in the trade of cats out of Myanmar.
Sightings of the clouded leopard have also been reported at the Kaeng Krachan National Park, Huai Kha Khaeng Wildlife Sanctuary, Khao Sok National Park and Khao Yai National Park.
SOURCES: Bangkok Post | IUCN| Thai PBS
Keep in contact with The Thaiger by following our
Facebook page
.
Never miss out on future posts by
following The Thaiger
.
Economic concerns put Bangkok's ban on 10-wheel trucks on hold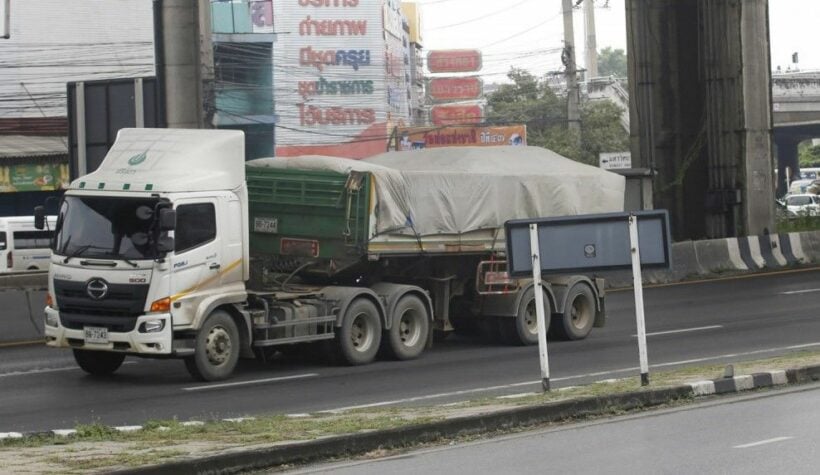 Officials in Bangkok have decided to delay a proposed ban on 10 wheel trucks in light of the current economic challenges affecting the transportation and industrial sectors. The proposed ban was aimed at reducing PM2.5 air pollution in the capital and was expected to come into force from December 1 – 28.
Particulates – also known as atmospheric aerosol particles, atmospheric particulate matter, particulate matter (PM), or suspended particulate matter (SPM) – are microscopic particles of solid or liquid matter suspended in the air – Wikpedia
PM2.5 refers to particulate matter (solid and liquid particles) with a diameter of less than 2.5 micrometres that remain suspended in the air for longer. They can be the result of burning fuel and are the primary cause of smog.
Commenting on the decision to delay the ban indefinitely, Deputy National Police chief Damrongsak Kittipraphas says the relevant authorities agreed the timing is not right.
"The police have discussed with related agencies, including the Department of Industrial Promotion, Pollution Control Department, the Thai Chamber of Commerce and the Public Transport Association, and agreed to postpone the rule indefinitely. The members at the meeting were concerned that the rule could obstruct the operation of the industrial and transportation sectors that are starting to recover from the economic contraction. Therefore, the related agencies promised to study the issue thoroughly, as well as explore other options to prevent and reduce PM2.5 air pollution in Bangkok."
However, Damrongsak says that from December 1, authorities in the capital will be clamping down on large polluting vehicles, adding that those emitting clouds of black smoke are one of the biggest contributors to air pollution.
"We will send officers to perform random checks at bus terminals and truck operation centres. The inspection will be recorded via video camera to ensure transparency of police work."
SOURCE: Nation Thailand
Keep in contact with The Thaiger by following our
Facebook page
.
Never miss out on future posts by
following The Thaiger
.
Health officials call for smoking to be banned in residential buildings in Thailand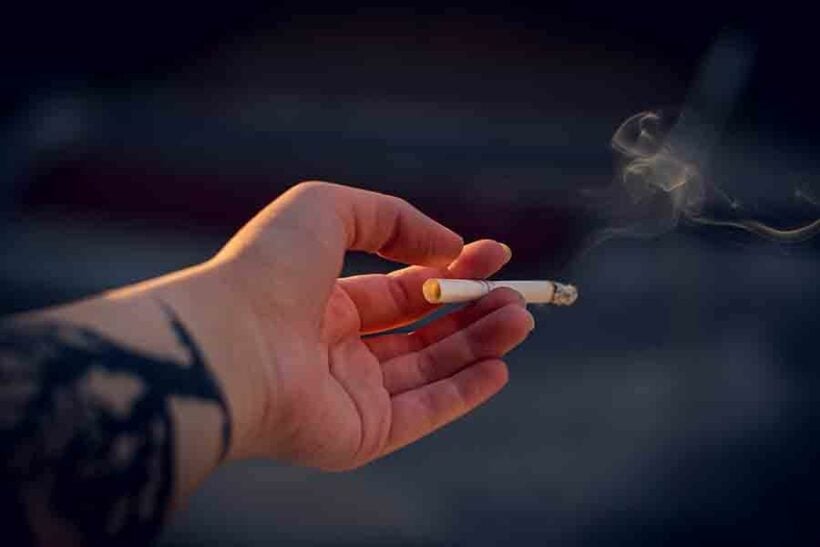 Thai health officials are calling for a ban on smoking in residential buildings, such as condominiums, hotels, and dormitories. Those campaigning for a change in the law say it's needed to protect the health of residents, and children in particular. Paisan Limsathit, from the Health Laws and Ethics Centre at Thamassat University, says residential buildings should be smoke-free in order to protect residents from second-hand smoke. He was speaking at a seminar on the protection of non-smoking condo residents.
The seminar was organised by the National Health Foundation and examined the results of a September – October study from Thammasat University that looked at smoking in condominium buildings.
According to the findings, out of over 1,200 people surveyed, 15% say they are smokers. Nearly half of those say they usually smoke on the balcony of their condo. 89% of respondents are in support of a total ban on smoking in condo buildings.
Meanwhile, Nipapan Kangsakulniti from the Faculty of Public Health at Mahidol University, says non-smokers are susceptible to second-hand smoke in shared buildings, adding that, according to a US study, banning smoking in residential buildings could cut maintenance costs by nearly 5 billion baht, as well as protecting the health of residents and reducing the risk of fires.
While the law in Thailand outlaws smoking in government and office buildings, as well as shopping malls and other public spaces like lobbies and corridors, there is no outright ban on smoking in residential buildings. Charan Kesorn from the Property Management Association of Thailand and the Thai Real Estate Association, says a compromise would be to reserve dedicated smoking areas away from non-smoking residents.
The fine for breaching Thailand's ban on smoking in public places starts at 2,000 baht, rising to a potential 100,000 baht and/or a year in prison for smokers caught puffing on the beach.
SOURCE: Chiang Rai Times
Keep in contact with The Thaiger by following our
Facebook page
.
Never miss out on future posts by
following The Thaiger
.