A pair of 200 year old trees in Chumpon on Thailand's National Heritage List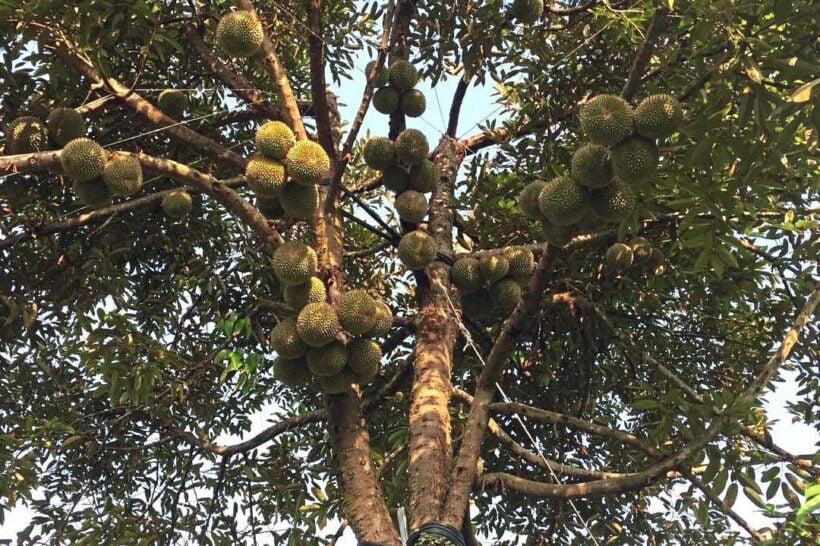 PHOTO: Star2.com
The Thai Ministry of Culture has declared a Durian tree and one Takien Thong tree, both about 200 years old, in Chumpon, to be part of the country's national heritage.
Culture Minister Veera Rotepojanarat went to Patoh district to preside over the "ordination" ceremony for the two old trees in Tambon Patoh. The ceremony also featured an exhibition, created by officials from the Forestry Department, of forest products, the making of Thai sweets and how to preserve trees.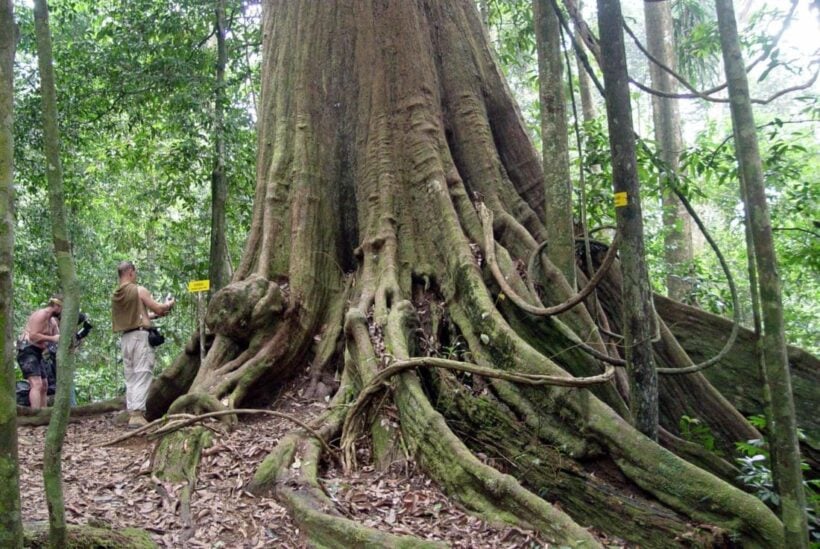 An old Takien Thong tree
The local species of durian tree, called Khi Let, is about 45 metres tall and the trunk has a 4-metre circumference. The takien thong tree is about 40 metres tall and has a trunk circumference of about 7.5 metres.
Wilai Prommanee, a provincial culture official, explained that, for a tree to be declared part of the national heritage it must be a native species and have a history. The durian tree is believed to be the first of the Khi Le species to be introduced into Chumpon about 200 years ago. There are also more than 10 rare, large durian trees in Patoh district, which is well known for rafting on Khlong Patoh.
So far this year, 88 trees of different species have been declared part of Thailand's national heritage.
SOURCE: Thai PBS
"Thailand shouldn't have water problems" – a personal view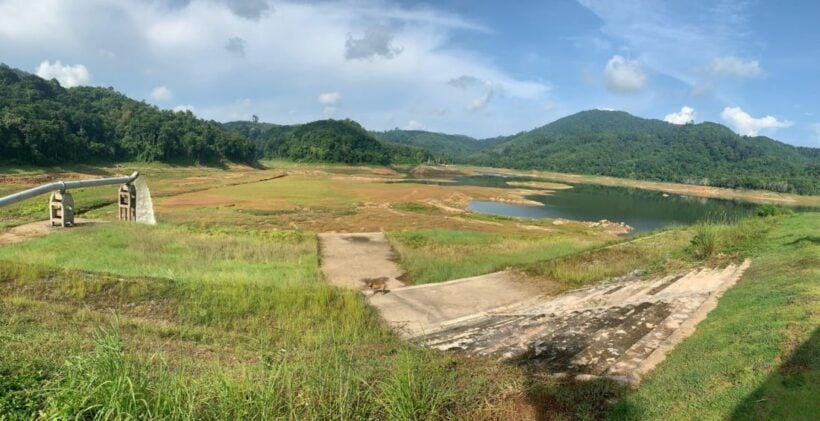 OPINION
Post from a concerned Phuket resident who is worried about the future of the island's most precious resource, fresh water. Despite being surrounded by water, potable water supplies are in peril for the forthcoming high season with lower-than-usual rainfall and the dams still at historically-low levels at the time of publishing this story. The person has asked to be anonymous…
There is NO excuse not to have more catchment areas in the hills and government-owned areas around Phuket. There IS enough rain over the year for everyone, but with the increased growth and construction around Thailand, they have built more hotels and condos and villas which USE the water .
BUT they have NOT expanded and built more water storage catchments! Therefore the higher demand uses the available resources up faster.
The cheapest solution, by far, is NOT desalination or rainwater guttering everywhere (which could help of course), but simply build more catchments. Dig out more of the current water lakes/reservoirs or dam an area in the hills.
(Phuket already has hundreds of small lakes which are left over 'holes' from the tin mining which had been conducted around the island for four hundred years but ceased in 1975)
For the farmers in Thailand's rural areas, more lake-holdings need to be dug to increase the amount of water stored in their areas.
For a country like Thailand to run out of water, when all that is needed is increased water storage, is unacceptable. Thailand HAS the rainfall annually, therefore it needs to be stored whenever it rains, whether that rainfall is late or early! Then connect the new catchments via large irrigation pipes to the existing catchment infrastructure which can then be opened on demand.
As for Phuket, specifically, with its building boom, build more water storage at the same time and add to the already overwhelmed inadequate storage and there should be no more problems.
An earlier story about Phuket's looming water shortages HERE.
Story about Thailand's current drought situation HERE.
"Worst drought in living memory", Thai farmers in the north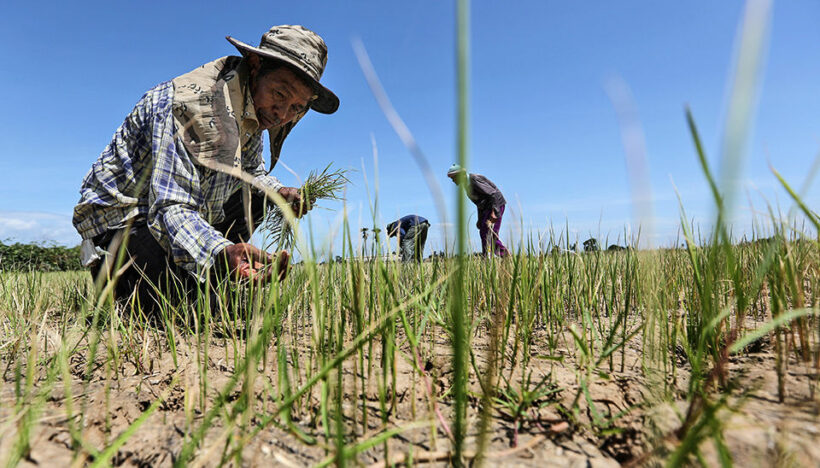 Parts of Thailand are facing their worst drought in 50 years. Farmers in some parts of the north and north east say that the situation is the "worst in living memory", as reported in Sanook.
Meanwhile, The Meteorological Department says Thailand will experience the worst drought in at least a decade, with average precipitation across large regions of the country falling far short of the monthly averages.
Sanook reports that rivers and reservoirs are 10% below the levels at the same time last year in Lamphun, just south of the north city of Chiang Mai. Farmers are being urged to be pro-active and collect any rainwater over the next two months because there is unlikely to be enough to go round from the usual irrigation sources in the region.
Sanook also reports that areas around Khon Kaen and Nakhon Ratchasima in Thailand's north-east are also facing the worst drought in 50 years.
Water levels in large reservoirs stand around 38% capacity in the North, 33% in the North-east, 22% in the Central Plains, 35% in the East, 67% in the West, and 60% in the South, according to figures released by the Office of National Water Resources and published in the Bangkok Post.
In the tourist island of Phuket the three main catchments are all below 10-15% of their capacity as the annual wet season has provided little rain to start filling them up. The island is facing an acute water shortage for the tourist season at the end of the year.
SOURCE: Sanook | Bangkok Post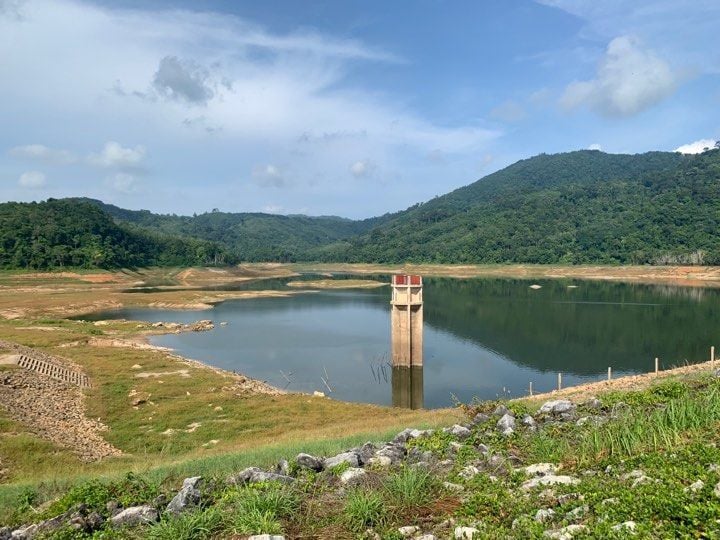 Phuket's main water catchment at Bang Wad Dam in Kathu, central Phuket
Dengue alert declared in The Philippines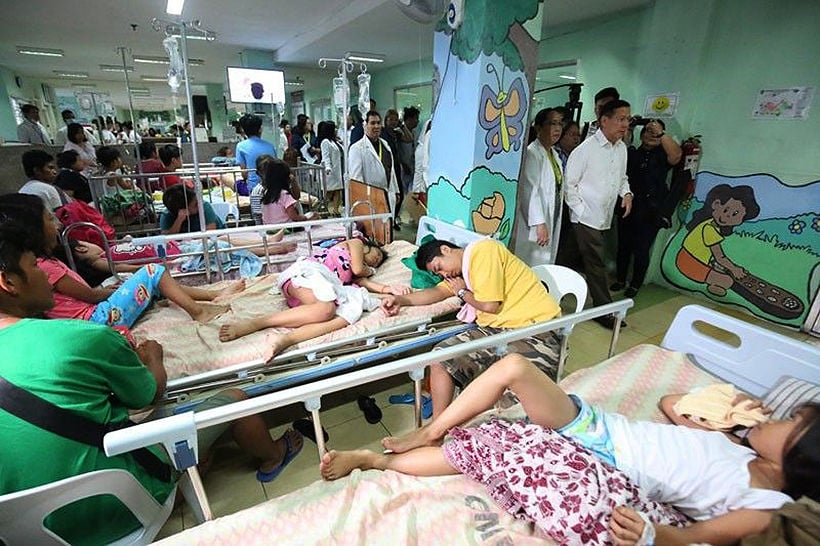 PHOTO: Philippine Star
Dengue cases have doubled in Thailand this year. And in The Philippines a similar situation is unfolding. Health authorities in The Philippines are declaring a national dengue alert after a spike in cases leaving more than 450 people dead since the start of 2019.
Around 100,000 dengue cases were reported across The Philippines in the first six months of 2019, an increase of 85% on the same period last year. This surge in dengue cases comes as the country is grappling with a nationwide measles outbreak, which authorities say has killed more people so far this year than all of 2018 and puts 2.6 million children at risk.
Epidemics of dengue have been declared in Mimaropa, Western Visayas, Central Visayas, and Northern Mindanao, areas that contain about 20 million people – 20% of The Philippines population. Health Secretary Francisco Duque III said 106,630 dengue cases had been reported from January 1 to June 29, 2019 – 85% more than the 57,564 cases reported from the same period in 2018.
While it is most common in tropical and sub-tropical climates such as Te Philippines, India and Brazil, a recent study shows that global rising temperatures caused by the climate change are likely to see mosquitoes which carry dengue – along with other diseases such as chikungunya, yellow fever and Zika – move further north (in the northern hemisphere and south in the southern hemisphere), affecting states in the southern US, inland Australia and coastal areas of China and Japan.
Dengue cases in the Philippines have historically surged every three to four years, and the sharp increase this year is in line with expectations after a spike in cases nationwide in 2016.