NCPO and NLA members resign to take up positions as senators in next parliament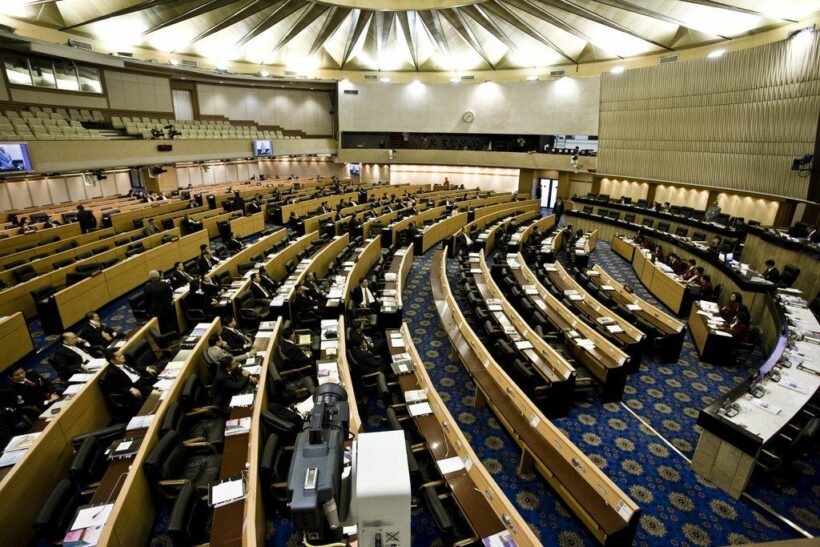 Members of the current Cabinet and the National Legislative Assembly, who are hoping to become senators in the new parliament, are expected to resign as the NCPO prepares senatorial appointments for royal endorsement by the end of this week.
Deputy PM Wissanu Krea-ngam says that the NCPO will submit its list of 250 appointed senators by this Friday.
He said that aspiring senators would first need to quit their current posts in the government and the NCPO before the list can be submitted for royal endorsement.
Somchai Sawangkarn, secretary to the NLA whips, yesterday declined to estimate how many members of the Assembly would resign to become senators, only suggesting that they should give up their current posts before a new Parliament convenes. Speculation has it that many NLA members will tender their resignations today, when it convenes for the last time.
Meanwhile, the Election Commission is expected to announce results of the March 24 general election for constituency MPs today.
Results of party-list MPs are likely to be announced tomorrow, although an EC source said yesterday that the commission has not yet completed its legal action regarding complaints against several party candidates expecting to get elected, including Future Forward Party leader Thanathorn Juangroongruangkit.
Also tomorrow, the Constitutional Court is scheduled to rule on whether Article 128 of the MP Election Act is in conflict with the Constitution. The clause involves the calculation of party-list MPs based on the number of votes obtained by political parties in the general election.
The court is expected to today obtain copies of the minutes of Constitution Drafting Assembly meetings regarding the clause in question. The case had been brought to court by Office of the Ombudsman.
SOURCE: The Nation
Keep in contact with The Thaiger by following our Facebook page.
Never miss out on future posts by following The Thaiger.
U.S. President Joe Biden reverses Trump's policies on first day of presidency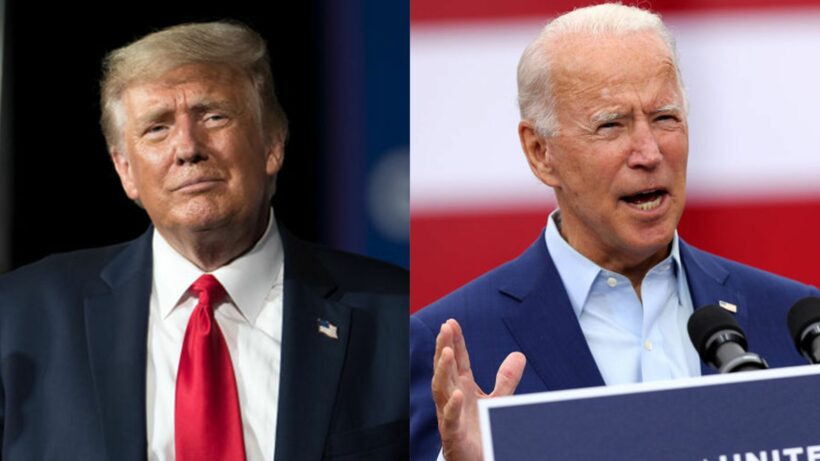 Just after being sworn in, the new U.S. President Joe Biden is reversing Trump's policies by signing 15 executive actions while targeting pandemic and climate change. Biden, now America's 46th President, said there is "no time to waste" as he referenced America's battle with Covid-19.
"Some of the executive actions I'm going to be signing today are going to help change the course of the COVID crisis, we're going to combat climate change in a way that we haven't done so far and advance racial equity and support other underserved communities. These are just all starting points."
Among his initiatives, Biden signed a mask mandate for those on federal property and federal employees. He also signed an order to designate a new White House office to coordinate the response to Covid-19 while halting the process of withdrawing from the World Health Organisation. His press secretary, Jen Psaki, says his quick actions are just te beginning of many changes.
"The Day One plans were just the start of a flurry of executive actions Biden would take soon after entering office. In the coming days and weeks, we will be announcing additional executive actions that confront these challenges and deliver on the president-elect's promises to the American people."
Biden signed documents to begin the process of rejoining the Paris climate accord, including revoking the permit that was granted by Trump to the Keystone XL oil pipeline.
Biden stopped Trump's emergency declaration that helped the border wall's construction and ended travel bans on some majority-Muslim countries. Psaki says he will revoke the ban on transgenders joining the military and reverse a policy that blocks U.S. funding for abortion programs overseas.
He also asked to extend a moratorium on housing evictions until the end of March and on student loan payments until the end of September.
SOURCE: Thai PBS World
Keep in contact with The Thaiger by following our Facebook page.
Never miss out on future posts by following The Thaiger.
Voting starts in Thailand's provinces, excluding Bangkok, alcohol ban in place until 6pm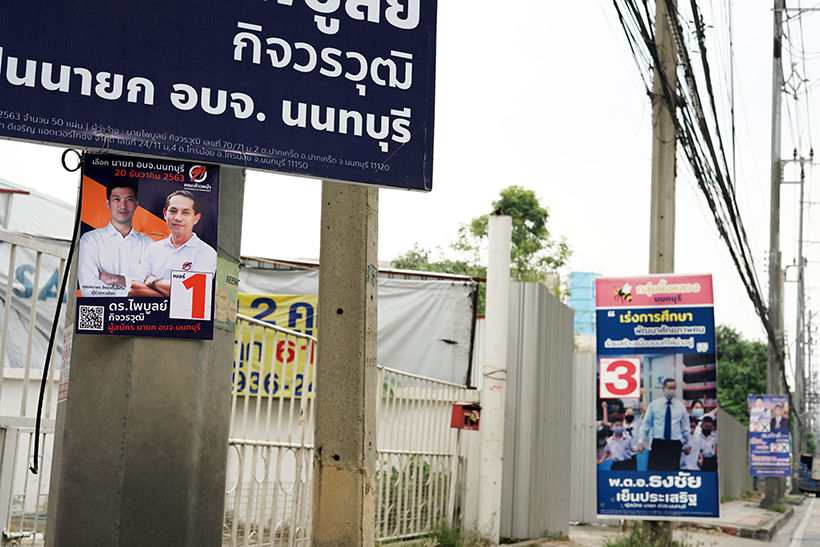 Thailand goes to the polls today for the first time in 6 years for provincial elections. The last time was in 2014, just before the latest military coup seized power from the Yingluck Shinawatra government in May 2014. An election for Thailand's central government was held in March 2019.
The elections taking place today are for the provincial administrative organisation chiefs as well as council members for the provincial administrative organisations. Pattaya and Bangkok, both considered special administrative zones, will have similar local elections sometime next year according to the Thai Election Commission (other parts of Chon Buri still have to vote today).
An alcohol sales and distribution ban is still in place in all other provinces in Thailand. It started at 6pm last night and will last until 6pm this evening, after the polls close.
Voting Thais have been told they must wear a face mask when they go to place their vote today.
A provincial administrative chief is the elected official for province management who works in conjunction with the Provincial Governor, a government appointment.
SOURCE: Pattaya News
Keep in contact with The Thaiger by following our Facebook page.
Never miss out on future posts by following The Thaiger.
US federal judge shoots down President Trump's attempt to block Pennsylvania vote certification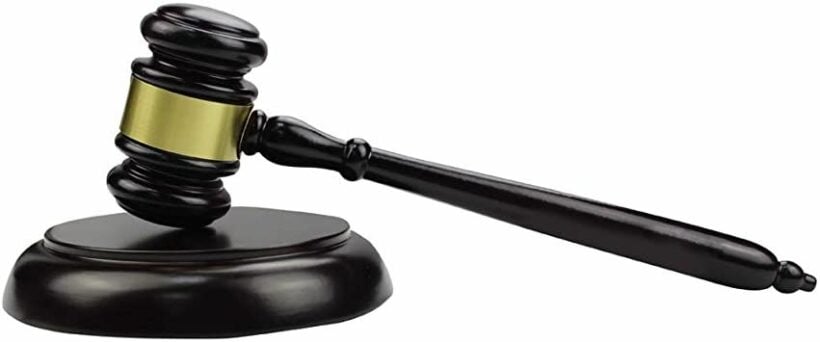 A US federal judge has shot down US President Trump's campaign team's attempt to block the certification of votes in the state of Pennsylvania. The judge issued the order that also refuted claims of widespread irregularities for mail-in ballots. The news comes after President Trump has refused to concede the election despite other leaders worldwide already recognising Joe Biden, a democrat, as the president-elect.
Pennsylvania may have been Mr. Trump's final hope for arguing against the election results, as the state holds 20 electoral votes. In an attempt to bring the issue into court, Trump's personal attorney, Rudy Giuliani, made an appearance in the court, for the first time in decades, to argue the case.
But the US District Court Judge Matthew Brann wasn't having it. In his order, he detailed Trump's request for the court to disenfranchise almost 7 million votes. Judge Brann ruled that Pennsylvania officials indeed could certify the election results by showing that Mr. Biden had won the state by 80,000 votes. He further noted that the Trump campaign team presented strained legal arguments "without merit and speculative accusations … unsupported by evidence".
"One might expect that when seeking such a startling outcome, a plaintiff would come formidably armed with compelling legal arguments and factual proof of rampant corruption, so much that the court would have no option but to stop the certification even though it would impact so many people. That has not happened."
Despite Pennsylvania's strong number of votes in the electoral college, Donald Trump still would have needed to win the other lawsuits that he had filed, where his campaign team also asked to delay certification of votes. Following suit, however, most of the courts rejected the lawsuits, citing the need for proof that fraud could have occurred.
Giuliani and a Trump campaign lawyer are holding fort by noting that they welcomed the dismissal as they could appeal to the US Supreme Court faster, where Trump has continuously claimed that he has sympathetic justices. Senator Pat Toomey, a Pennsylvania Republican who helped place Judge Brann on the bench, said the ruling showed Trump had exhausted all possible legal avenues in the state and went on to congratulate Biden on his victory.
"Brann is a longtime conservative Republican whom I know to be a fair and unbiased jurist."
Giuliani, a former federal prosecutor and New York mayor, didn't appear to be much of a help in the court after he seemingly confused the meaning of "opacity", provoked an opposing lawyer, and seemed unaware of the Pennsylvania election code when he said it was illegal for counties to help people vote. Trump's attorneys also teamed up by saying that the U.S. Constitution's guarantee of equal protection under the law was violated when Pennsylvania counties took different approaches to notifying voters before the election about technical problems with their submitted mail-in ballots.
The judge dismissed the argument entirely, and Mark Aronchick, an opposing lawyer, addressed Giuliani directly about the Pennsylvania election code
Pennsylvania Attorney General Josh Shapiro, a Democrat, tweeted shortly after Brann's ruling that "another one bites the dust."
"These claims were meritless from the start and for an audience of one," Shapiro said in a statement. "The will of the people will prevail. These baseless lawsuits need to end."
SOURCE: Associate Press
Keep in contact with The Thaiger by following our Facebook page.
Never miss out on future posts by following The Thaiger.