Thai stocks plummet nearly 4% in Monday SET trading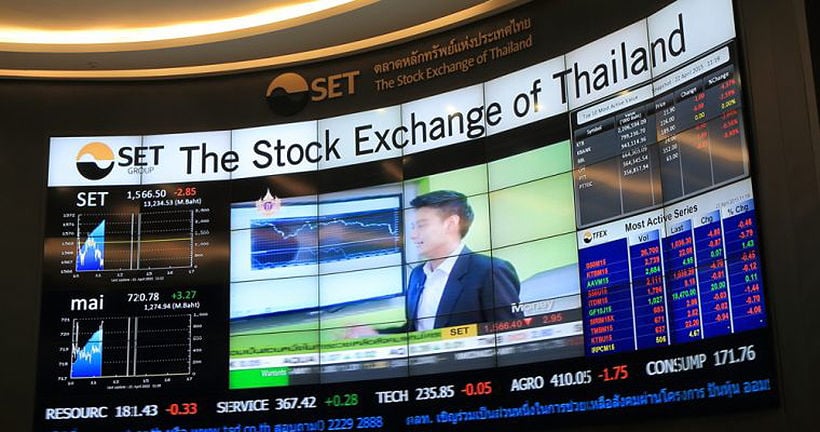 The Stock Exchange of Thailand finished yesterday at 1,435.56 points, a decrease of 59.5 points, or nearly 4% – that's compared to Friday's close on the SET. The daily trade volume for Monday was 76.431 billion baht, with an index high of 1,474.12 and a low of 1,435.56.
Asian bourses were hammered as confidence was inhibited by rising cases of the Covid-19 outbreak outside of China, with risk-averse sentiment sending gold prices to a seven-year high.
Krungsri Securities expected the SET Index to fall to between 1,475 and 1,480 points due to investors remaining at risk after the virus situation worsened and South Korea began tackling the situation at the highest level, according to The Nation.
The top ten stocks with the highest trade value today were CRC, Gulf, AOT, PTT, CPAll, BAM, KBANK, SCB, PTTEP, and Advanc.
Elsewhere in Asia, China's Shanghai SE Composite Index closed at 3,031.23, down 8.44 points, or 0.3%, while the Shenzhen SE Component Index ended the day at 11,772.38, up 142.68 points, or 1.23%. Hong Kong's Hang Seng closed at 26,820.88, down 487.93 points, or 1.8%. South Korea's Kospi ended at 2,079.04, down 83.80 points, or nearly 4%. Taiwan's TaiEx closed at 11,534.87, down 151.48 points, or 1.3%. Japan's Nikkei Index was closed yesterday.
Meanwhile, in better economic news, exports for January 2020 unexpectedly rose according to ministry figures. It's the first rise in six months, and an increase of 3.35% from the exports 12 months earlier.
The customs-cleared export numbers were boosted by higher shipments of gold and oil-related products, accord to an update from the commerce ministry. Reuters economic writers had earlier forecast a fall of 3% in shipments for the first month for the year, against December's drop of 1.28%. January's export figures are not affected by the outbreak of a coronavirus..
SOURCE: The Nation
Keep in contact with The Thaiger by following our
Facebook page
.
Thai banks report they can handle the impacts of the virus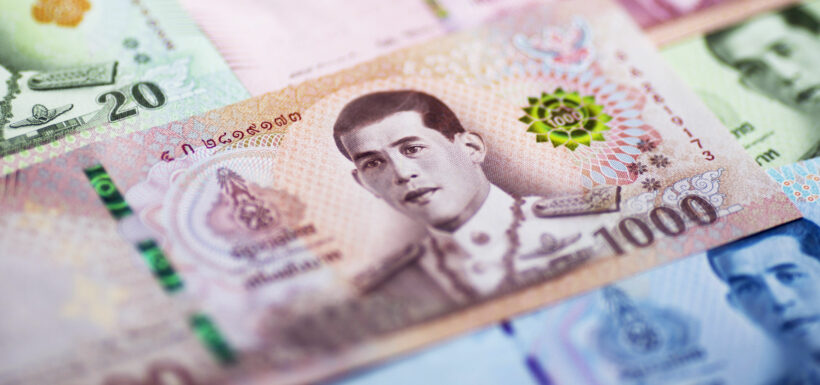 As the Covid-19 coronavirus continues to spread in Thailand, authorities have temporarily shut off shopping malls, entertainment and sporting venues while allowing food stalls and restaurants to open, but only for take-out and delivery services. The measures have led to social disruption, unemployment, leave without pay and salary cuts.
However, a senior official at the Bank of Thailand reports, "Thailand's banking sector is strong enough to defend against a potential upsurge in bad debt as well as debt restructuring cases stemming from the ongoing Coronavirus outbreak and official measures to contain the spread."
Senior director for the economic and policy department Don Nakornthab says that banks have a sufficient capital buffer in the event of higher past-due payments and debt restructuring. Unlike the 1997 Tom Yum Kung (Asian financial crisis in Thailand) crisis, the banking system's financial position is much more solid now."
"At the end of 2019, the banking system's capital funds totalled to 2.85 trillion baht, with a capital adequacy ratio of 19.6% and loan-loss provision of 701.2 billion baht, according to central bank data."
"The non-performing loan coverage ratio was stable at 149.9% at the end of last year, and the liquidity coverage ratio remained high at 187.5%."
"The banking system delivered a 30.8% rise in net profit to 270.9 billion baht in 2019."
Siam Commercial Bank 's co-president Apiphan Charoenanusorn says that more than 100,000 clients with over 150 billion baht worth of total loans have requested financial aid to ease their burden after the bank launched the scheme in February.
Last week The central bank has set guidelines for the minimum assistance that financial institutions must offer to debtors to ease their financial burden amid the pandemic, which is effective from April 1st. All lenders, comprising commercial banks, specialised financial institutions, and non-bank and leasing companies, are required to comply with the guidelines covering 6 types of loan product…
Credit cards
Personal and car title loans
Auto and motorcycle loans
Machinery leasing
mortgages
SME – Nanofinance and Microfinance loans
Krungthai Bank data shows that the bank has already provided financial aid to 1,500 customers with combined loans of 30 billion baht, while another 70,000 clients with total loans of 250 billion baht are in the process.
The strongest demand for debt restructuring is seen in the bank's mortgage and personal loans.
At the state-owned Government Savings Bank, President and chief executive, Chatchai Payuhanaveechai says that the GSB has offered a three-month grace period on principal and interest for all debtors who still service debt and miss payment for less than three months as of the end of March.
"The scheme, will run until June 30 and is automatically applied to qualified debtors without any registration requirement, adding that those who do not want to participate in the scheme can honor their debt as usual."
SOURCE: Bangkok Post
Keep in contact with The Thaiger by following our
Facebook page
.
Thai government screws sex workers over 5,000 baht stimulus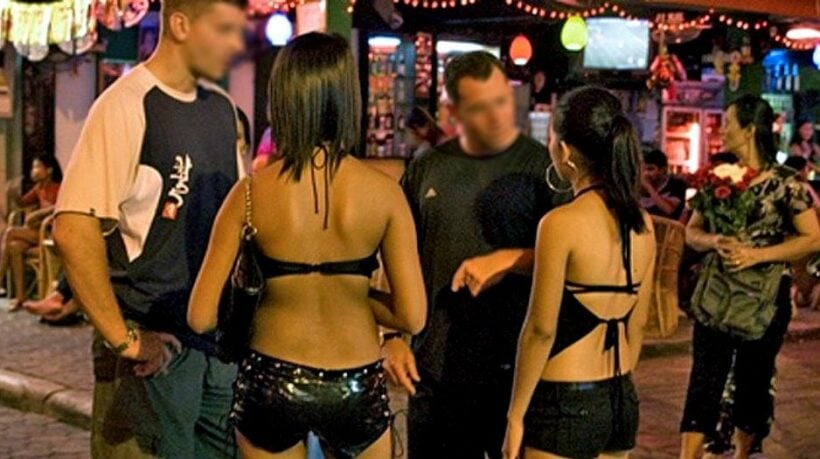 Thousands of Thai sex workers, estimated to be around 300,000, mostly out of work due to the Covid-19 coronavirus crisis, will receive no labour protection from the government. Empower Foundation, an organisation for the rights and opportunities for sex workers across Thailand, has sent a letter to the government pleading for help.
"Many are mothers and main family providers and carers. Due to Covid-19 the government has ordered closures of entertainment places which means that over 100,000 sex worker across Thailand are out of a job. In emergencies women are often the ones who do the work of caring for others. Yet this work is not recognised, nor compensated or supported."
"For example, even though entertainment places are reported to earn around 6.4 billion dollars per year and sex workers create 4-10% of the GDP. Sex workers are criminalized and left out of labour protection and social security. The closure order affects sex workers who now have no income at all. Sex workers are ready to help society, but also still must pay their rent, live and care for their family."
The organisation is yet to receive a response from the government, and it's estimated the number of sex workers without a job across the country has now reached 300,000.
Mai Janta, a community representative of sex workers in Chiang Mai working at Empower Foundation, told reporters that they were the first to be affected when the government declared all entertainment venues closed.
"When the massage parlours, bathing venues, bars and karaoke closed we all agreed with and supported the government's measures. Yet our kind of work means that we have zero chance of any income during this time. Also the government has shown no interest in helping at all. Now we can only follow the situation and check in on the women we know of, which is our 3,091 members across Chiang Mai.
"This government has focused on arresting and enforcing, never supporting. The labour law has never protected these women even though we contribute greatly to the economy. There are some women who are under the social security scheme; those working for larger businesses who have proper working hours such as beer girls, karaoke girls and such. But freelancers and women working in bars are often left out in the cold," according to Chiang Mai City News.
"The government's 5000 baht compensation, which is still not available and may not be for months, only applies to a few women, as most are migrant workers or tribal people with no Thai ID."
"These are the most vulnerable of all. They have nowhere to go and no resources at all. What we want is the nearly 500 million baht the government seized a few years ago from the human trafficking owners of Victoria Secret and Natalie massage parlors."
SOURCES: Chiang Rai Times | Chiang Mai Citynews
Keep in contact with The Thaiger by following our
Facebook page
.
Thailand's 2020 exports to fall 500 billion baht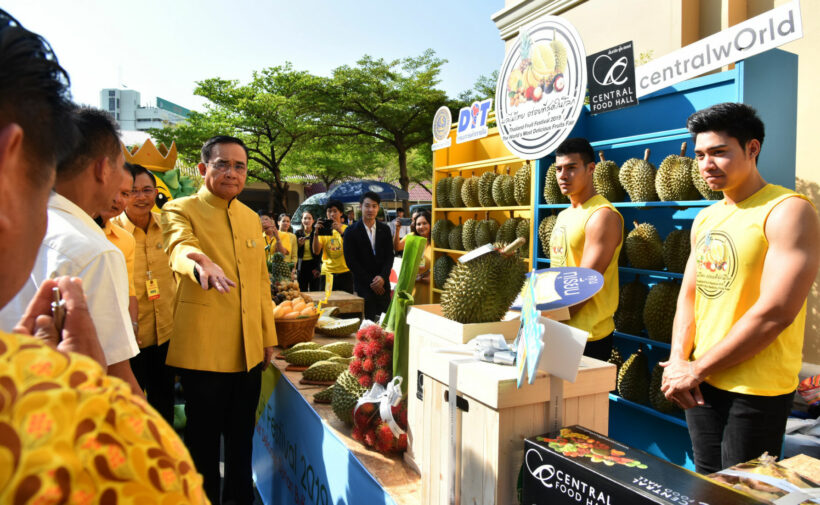 There is no doubt Thailand's fragile export business is gong to be hit hard by the coronavirus outbreak. Following on from the impacts of the high Thai baht value, regional competition and the fallout from the US-China trade wars, Thailand is poised for one of its worst performing export years.
"Under the worst-case scenario in which the coronavirus Covid-19 crisis exceeds 9 months (to September 2020), the University of the Thai Chamber of Commerce is forecasting exports could contract by as much as 7.1% this year, with the actual export value shrinking US$17.42 billion USD, or 557.72 billion baht."
This from Aat Pisanwanich, the director of the Centre for International Trade Studies at the University of the Thai Chamber of Commerce.
"The impact of the outbreak alone is expected to cause Thai export value to decrease by 13.48 billion USD."
"Thailand's exports to the Chinese market are projected to drop by 1.2-13.5% this year to US$24.5 – 28 billion, the lowest it has been in six years."
"Agro-industrial products are expected to see the most impact from the coronavirus crisis. The outbound shipments of this sector may decrease by 5.4-30% or US$299 million, products that are in risks include vegetable oil, beverages, canned and processed fruits, canned and processed vegetables, and canned and processed seafood."
"ASEAN countries are forecasted to see the biggest decrease in export market value down by 5 billion USD, followed by Hong Kong down US$4 billion, Japan down US$3 billion, China down US$2 billion, Europe down US$1 billion and the US down $1 billion."
The main factors resulting in Thailand's export contraction with China include decreasing the income of Chinese citizens and the ban on foreigners entering the country.
SOURCE: Bangkok Post
Keep in contact with The Thaiger by following our
Facebook page
.